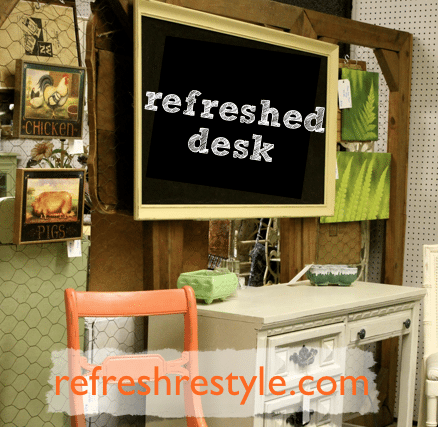 Remember our big thrifting day, you can read about it here?
It was an awesome day and I've refreshed almost everything that I bought that day.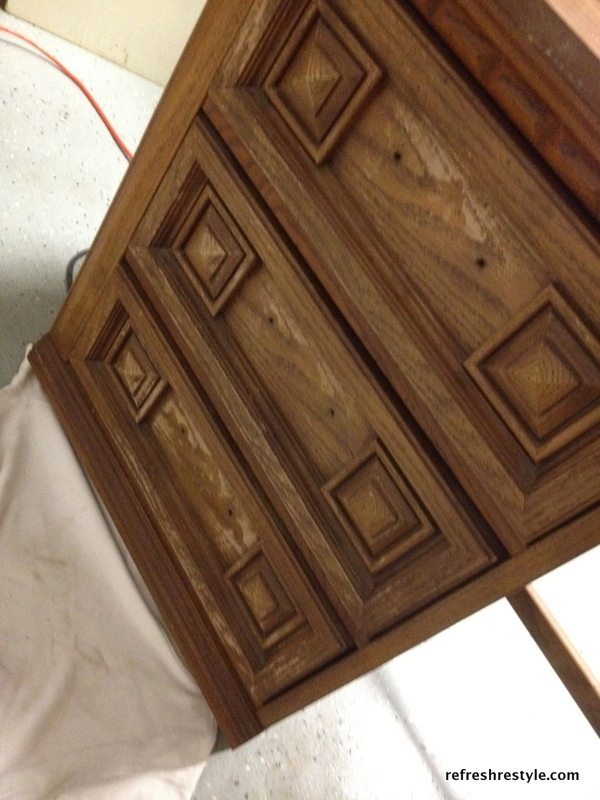 Most of the desk was wood, but these ornate drawers and the top were some unknown material.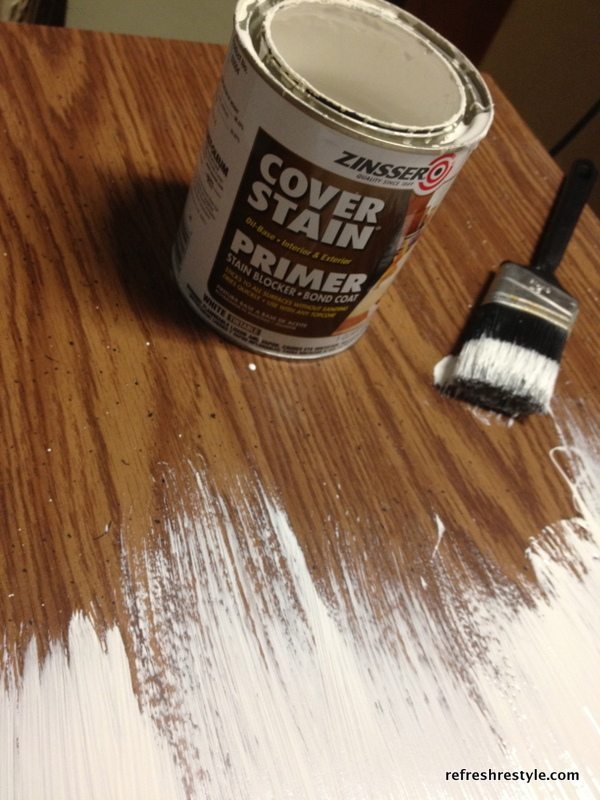 Being an unknown non-wood product,  I broke out the big guns, Zinsser Oil Based Primer.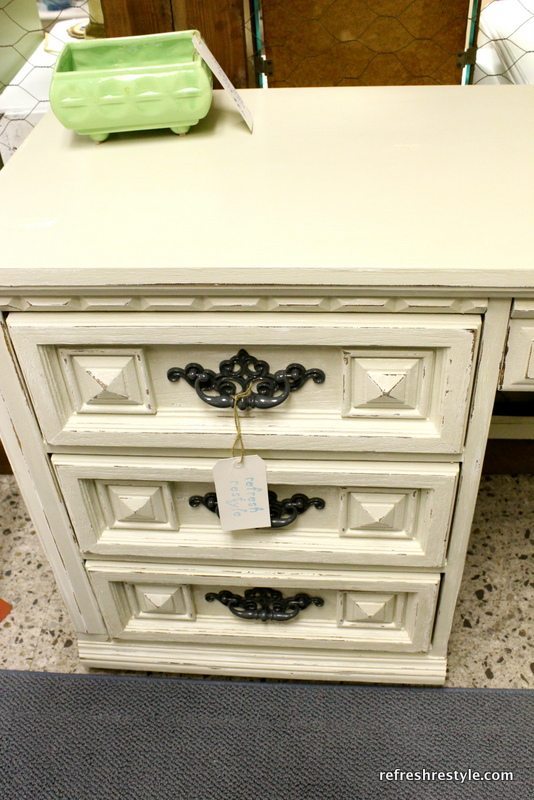 The oil based primer worked great!  I spray painted the original handles.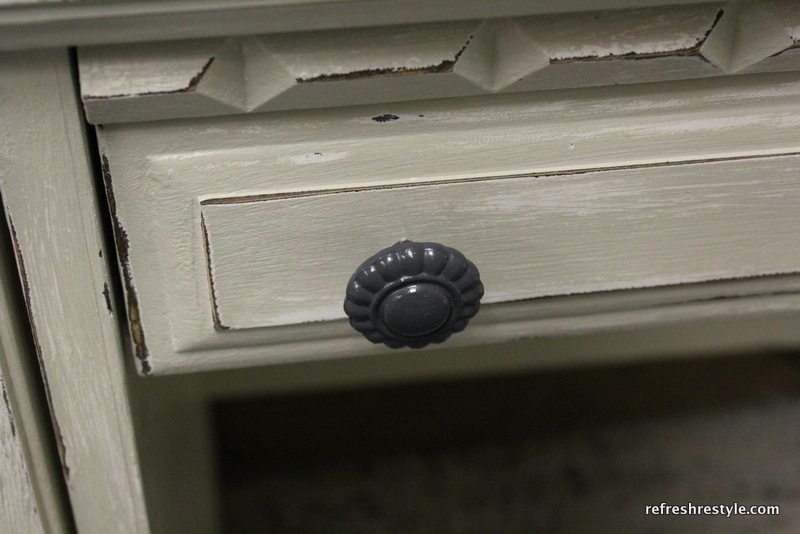 This paint color is BM November Rain.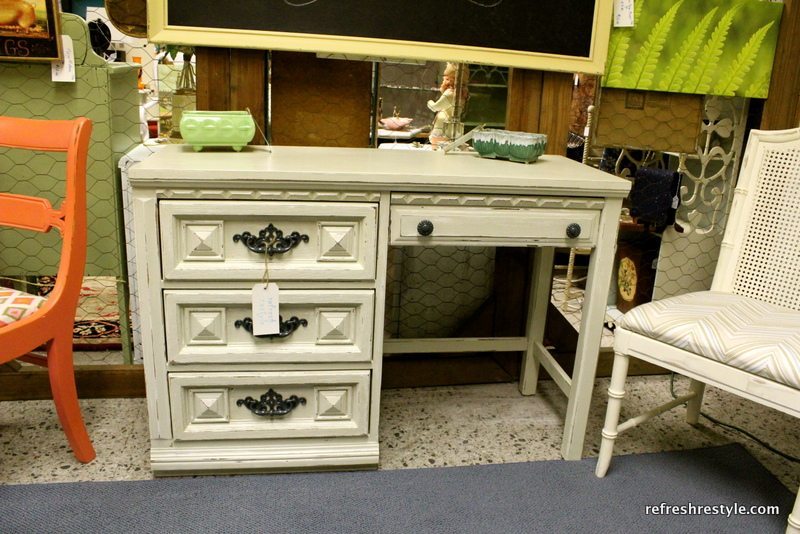 The desk was one of the first items in my booth.
*****
Someone is doing their homework on it right now.
I guess…
be.refreshed =)