Tips for Sprucing Up for Fall

Fall, my favorite time of the year.  Shhh…don't tell Spring and Summer.
It's the time year when things are crispy and worn from the hot summer sun.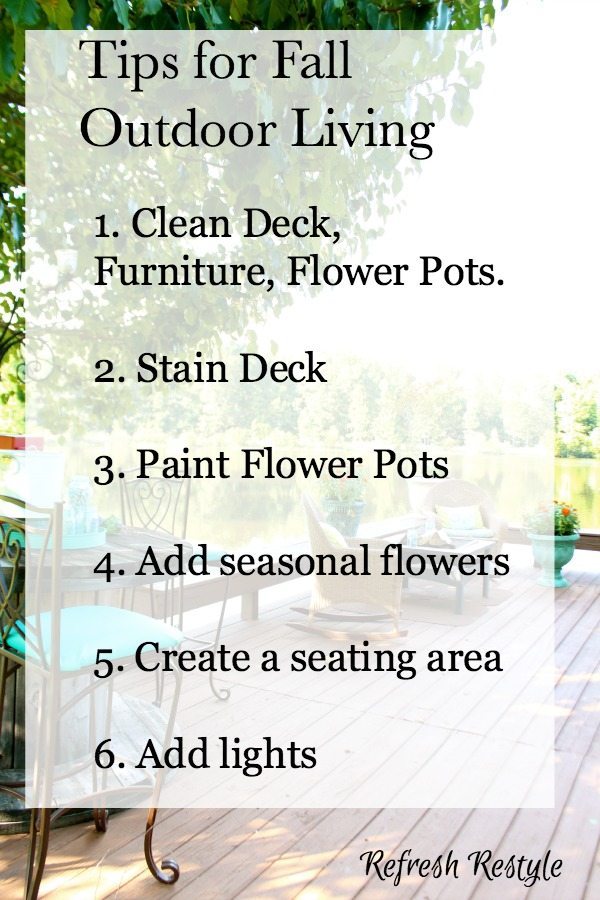 After the deck was painted.
I started on the flower pots!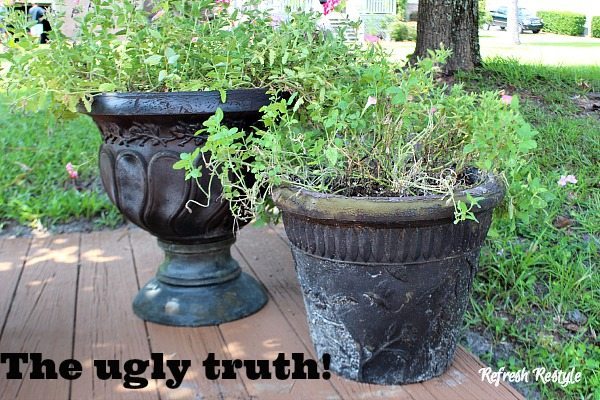 They have worked overtime.  They've seen almost as many summers as me!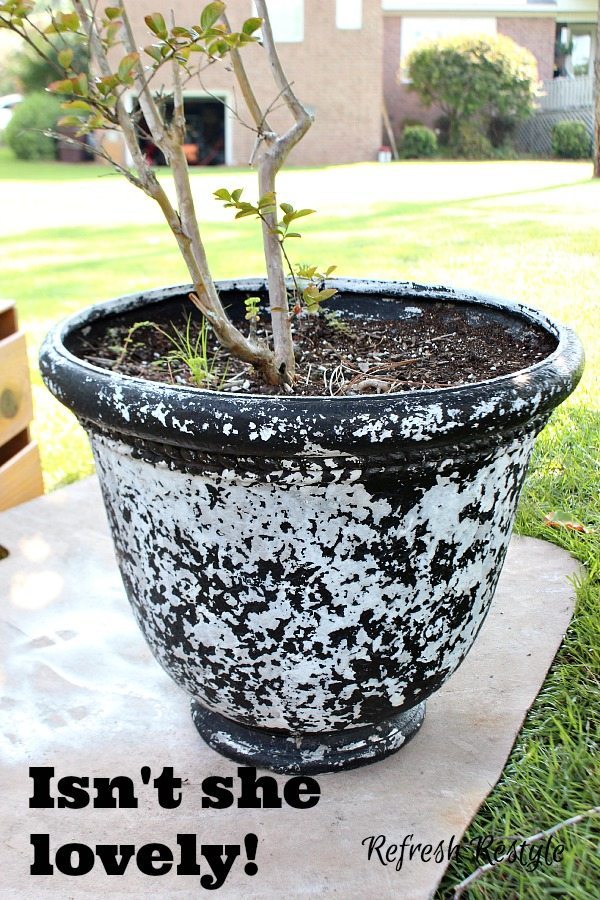 You know me, if I can refresh it, I keep it!
I thought these lovelies had seen their better days!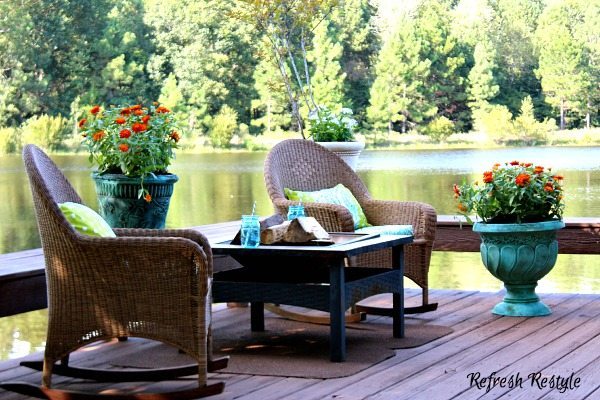 Let me introduce you to their new best friend!
Maison Blanche Outdoor Furniture Paint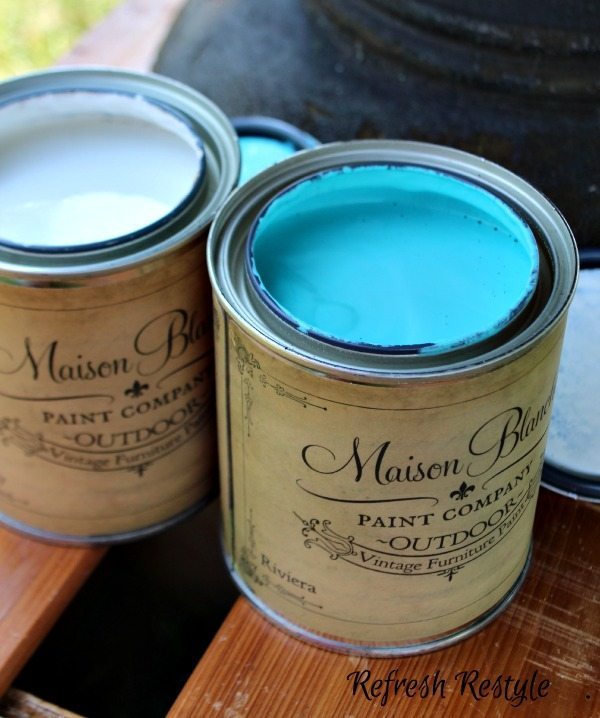 Full bodied and silky smooth don't let that fool you!  This is one tough paint!  Maison Blanche created it just for your outdoor needs. In amazingly beautiful colors just like the indoor furniture paint! Don't you just love it in Riviera!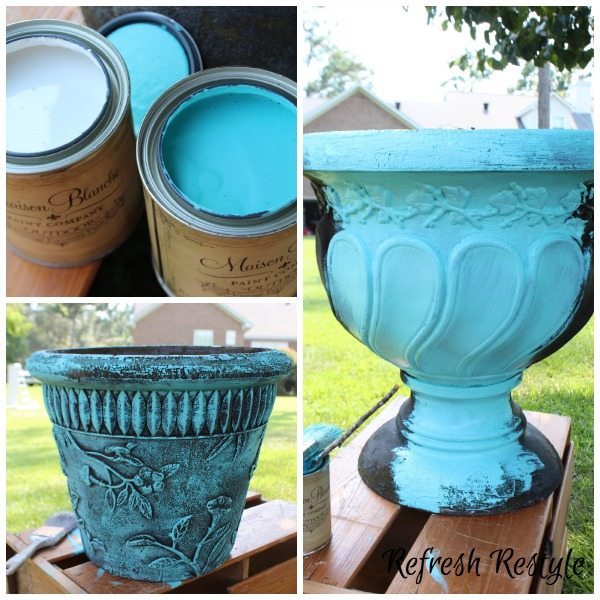 Check out the coverage! I only used one coat.  You can leave it be or do what I did! I waxed it with dark wax, to show all those awesome patterns in my old pots.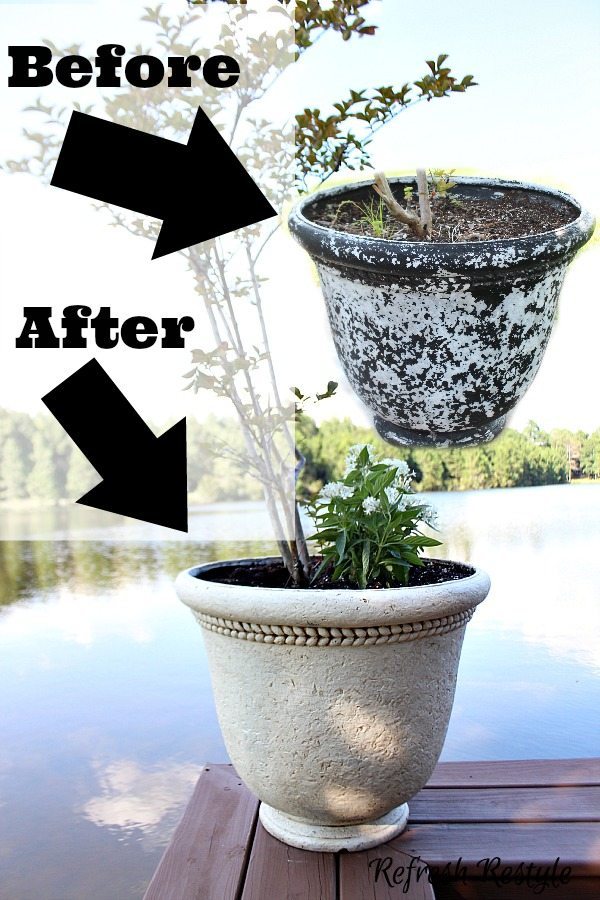 I painted this large pot with two coats of  Maison Blanche Ivory Outdoor Paint.  I finished with the Maison Blanche Antique Dark Wax.  I am truly amazed at how much better this one looks!
After the pots dried it was time to add a little color!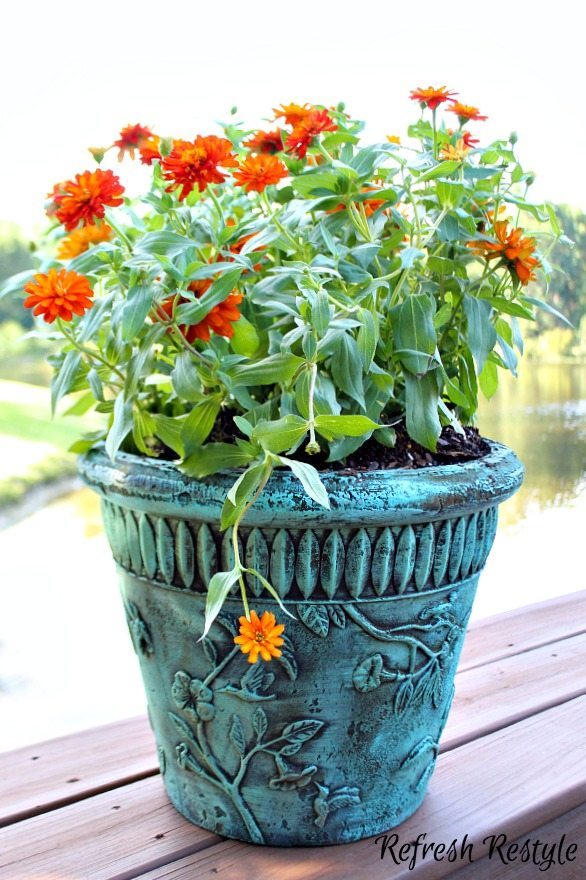 Much better!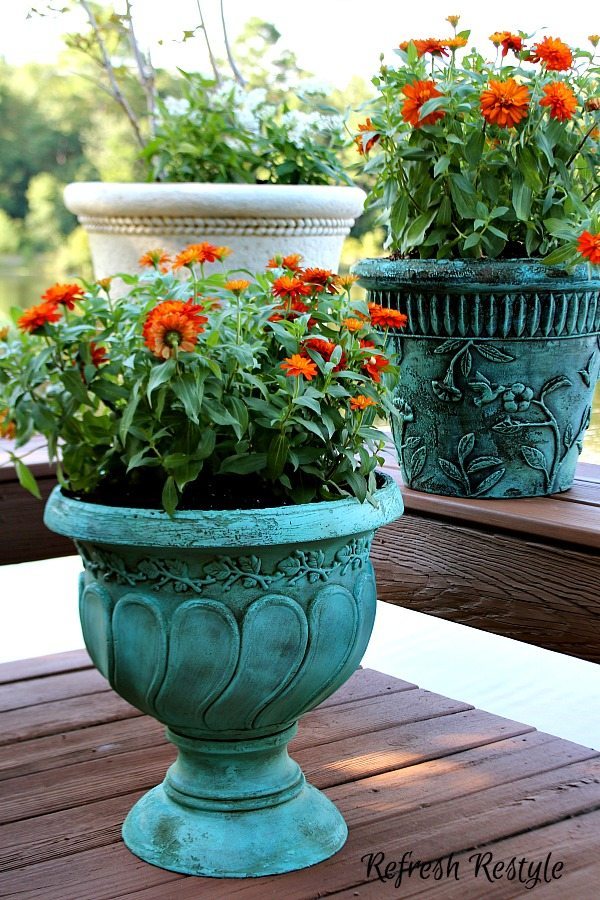 Create a seating area to enjoy those cool evenings, if they ever get to Georgia!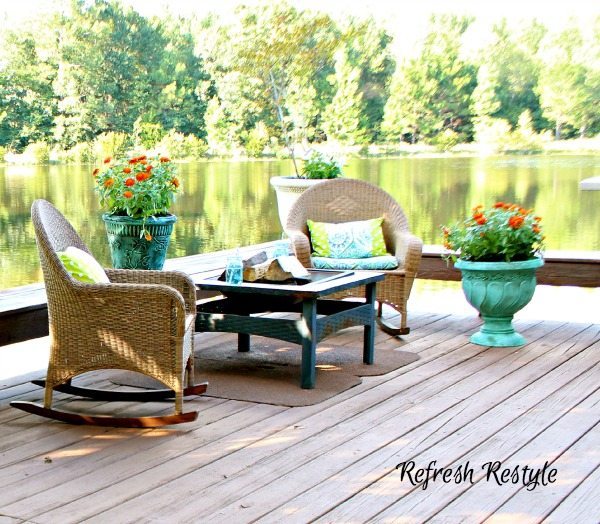 I hung a Candlelier by a chain from our pear tree.
Add mood lighting:
Sit back and enjoy the most wonderful time of year!
Fall Refresh with Maison Blanche Outdoor Paint!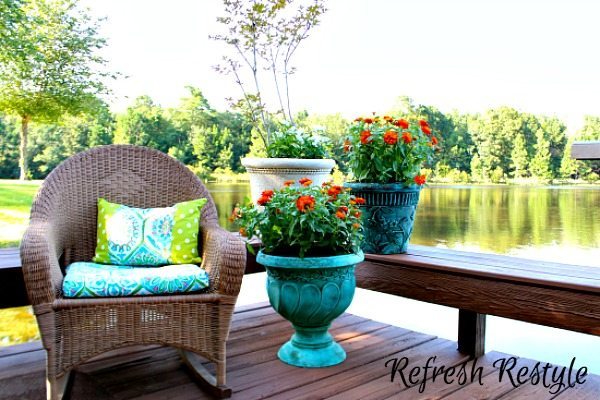 Be sure to check out the other projects by: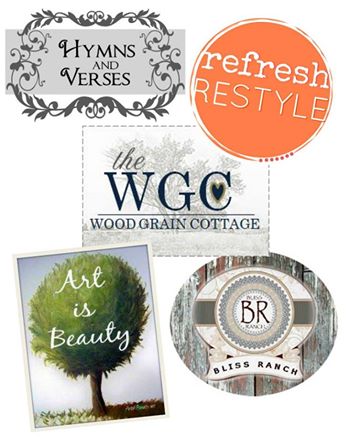 Watch The Maison Blanche YouTube Channel for the basics of Outdoor Paint: