Decoupage with Mod Podge
A Little Chair Refresh
When I bought it, I said I could hang it on the wall and use it as a shelf.
I could sit it by the fireplace and let it hold a plant.
I could place it  beside the  tub and let it hold a fluffy towel.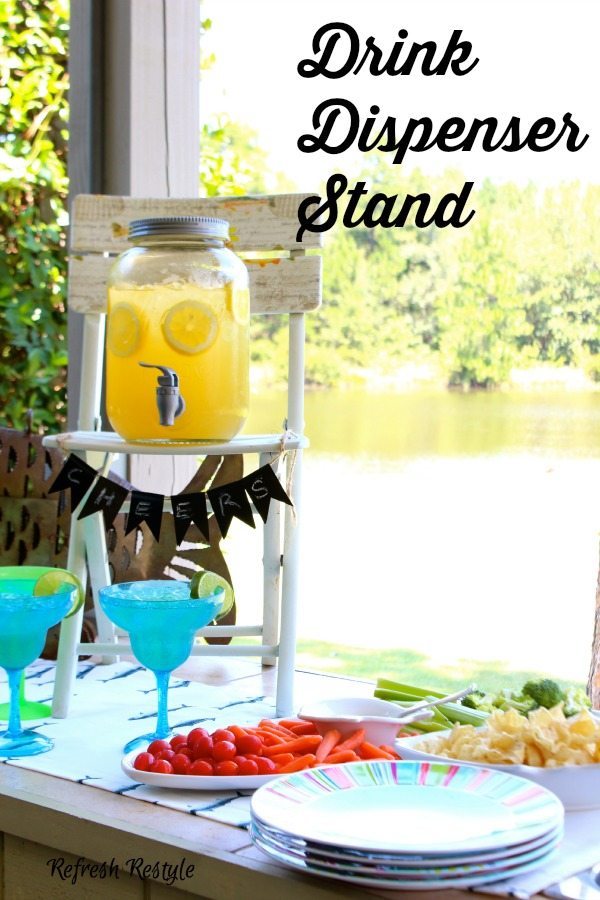 Or it could be the life of the party.
It could make your mason jar beverage container tall enough that you could fill your glass with pineapple margaritas and you can actually get your glass under it 🙂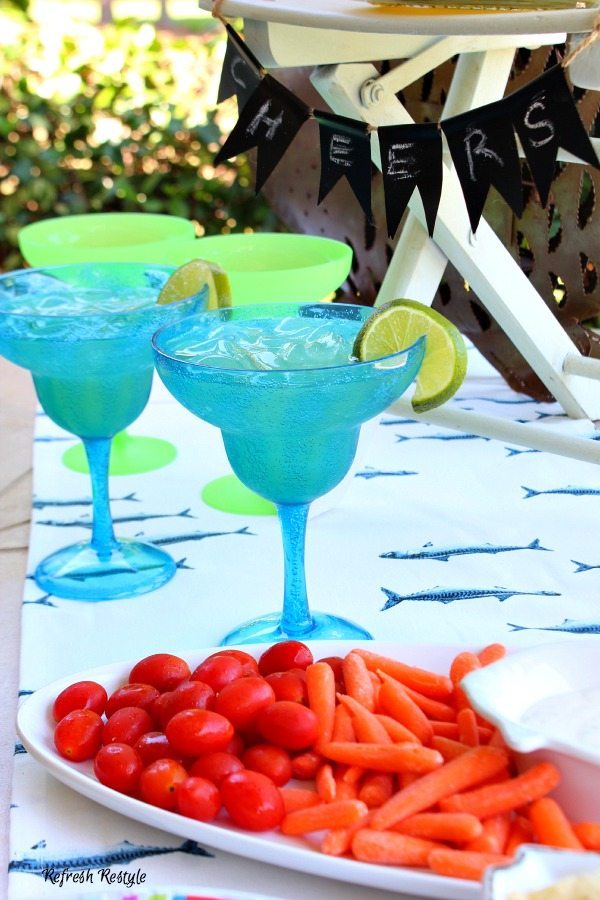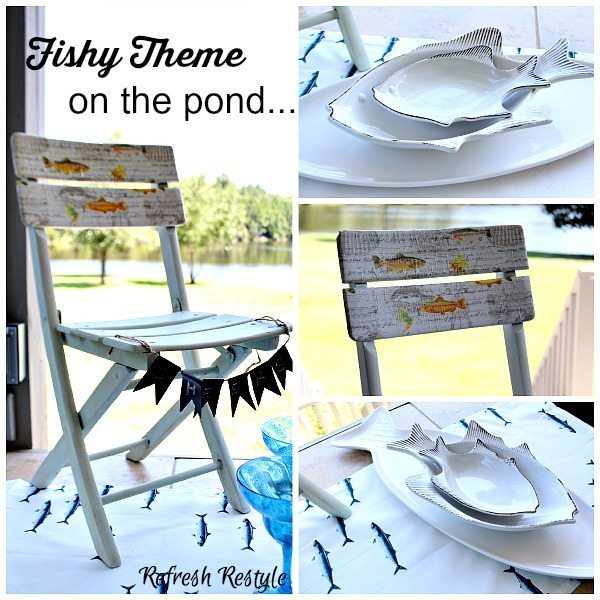 and becauseI have little fish obsession.  I decided to add a fishy wrapping paper to the back of it.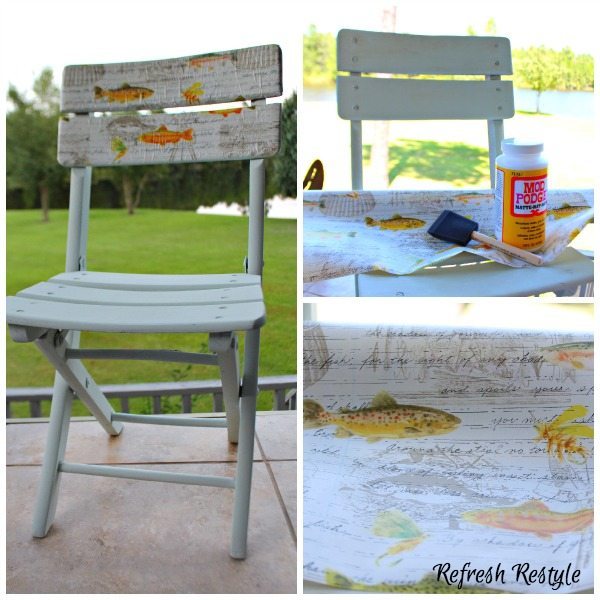 I spray painted the chair with Maison Blanche Furniture Paint, the color is Sugar Cane. ( I spray painted it while I was spraying my OLD LOCKER. click here to see Old Locker).
I cut the paper a little larger than the slats,wrinkled the paper a little trying to make it look like I painted it…that may or may not translate good in the photo.  But let's just say it does…MmmKay 😉
Apply  Mod Podge to the slats, apply wrapping paper. After it dries, use an X-Acto knife to trim the edges. Apply a clear sealant to protect.
I told you about my fish obsession, right!
I've been collecting them for a while.  I'm always looking for fish dishes or serving pieces and if the dish is white, even better!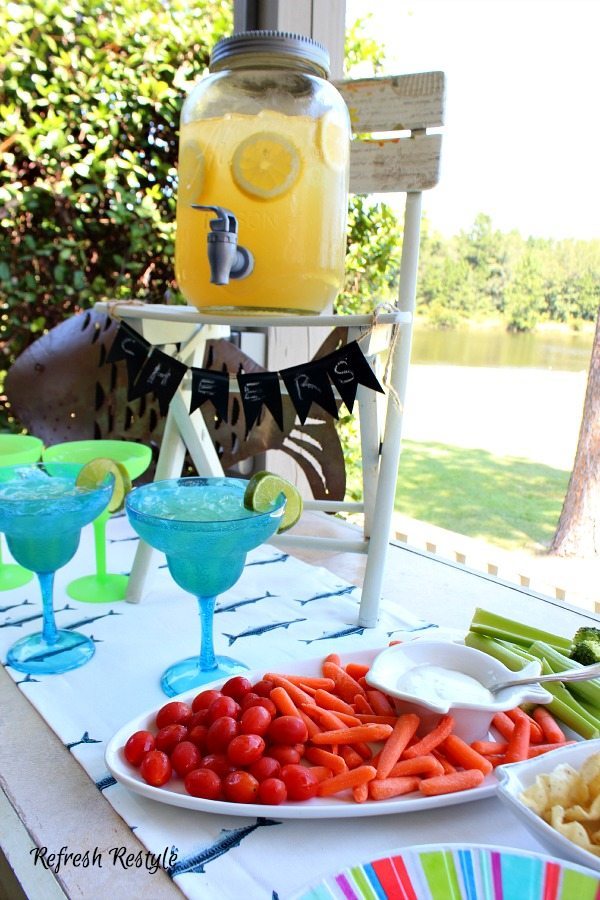 I have you thinking right?!?
You bought that cute beverage container and you need a dispenser stand, don't just look at the ordinary!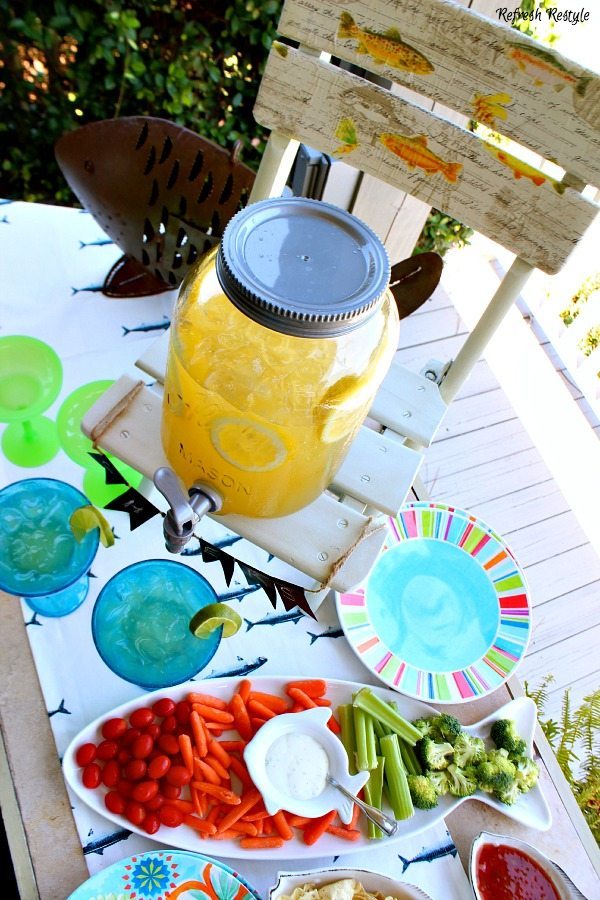 Sit it on a small chair and put a fish on it!
I did 🙂

Be sure to check out the other Decoupage Projects!