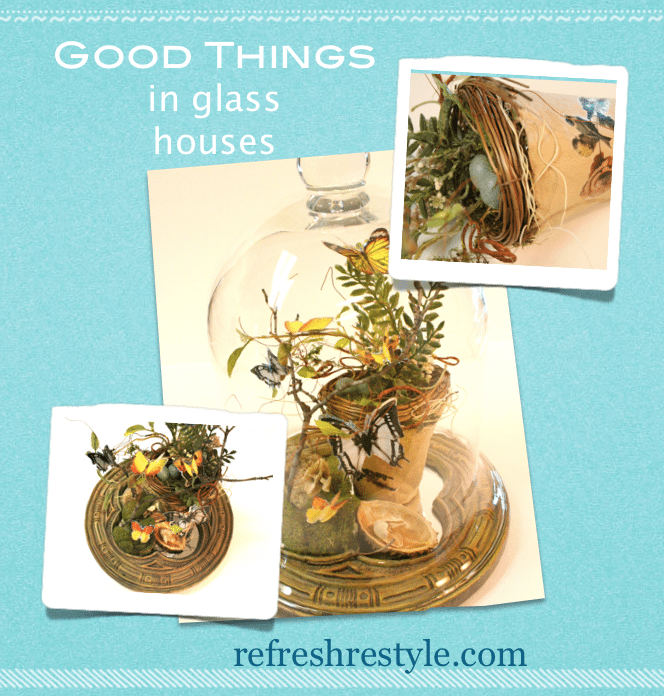 It's true  being placed under a glass cloche brings importance to any object.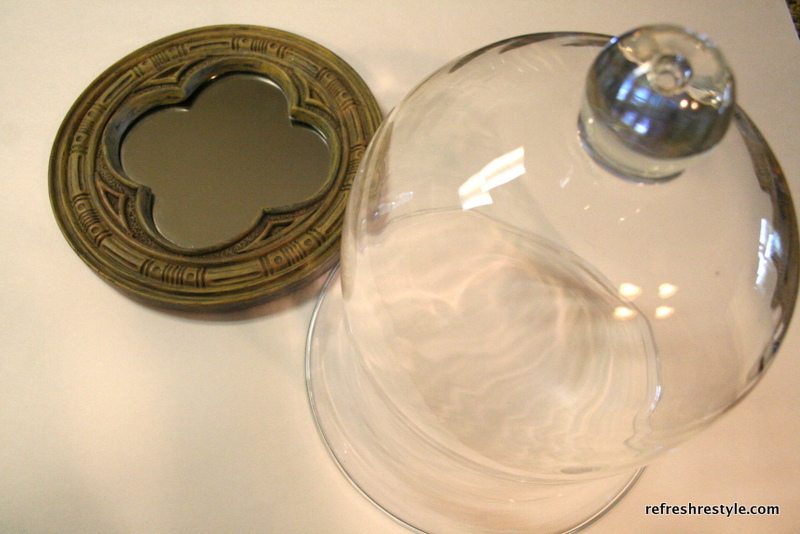 I read about this decorator's trick in the March 2012 issue of
LIVING~Martha Stewart
The article states that even your tiniest treasures can make an impact.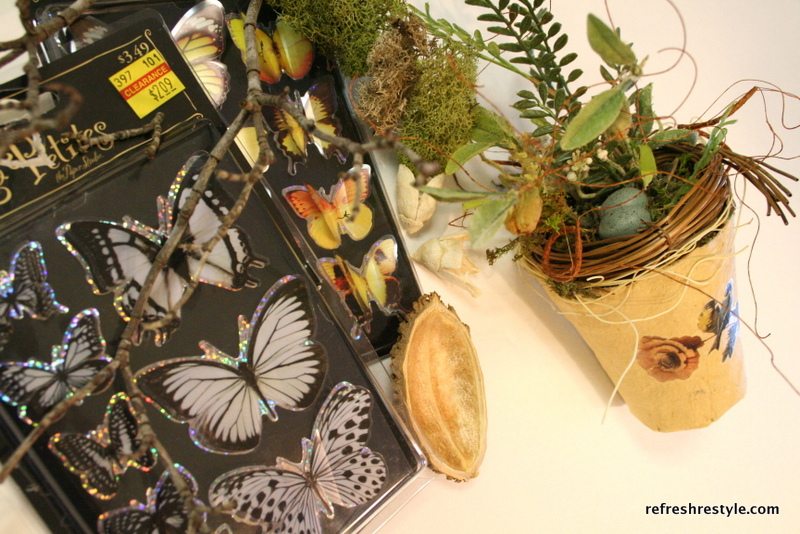 I gathered all my little inexpensive treasures.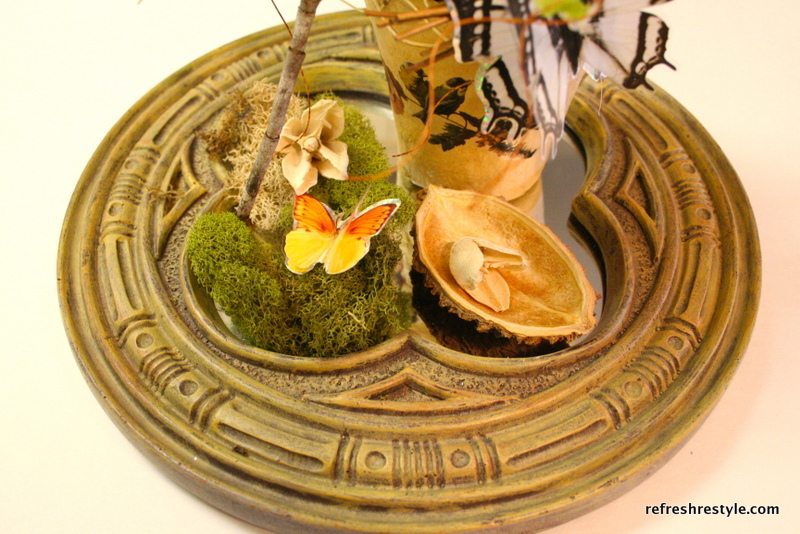 Layering natural pieces, adjusting butterflies and resizing a twig.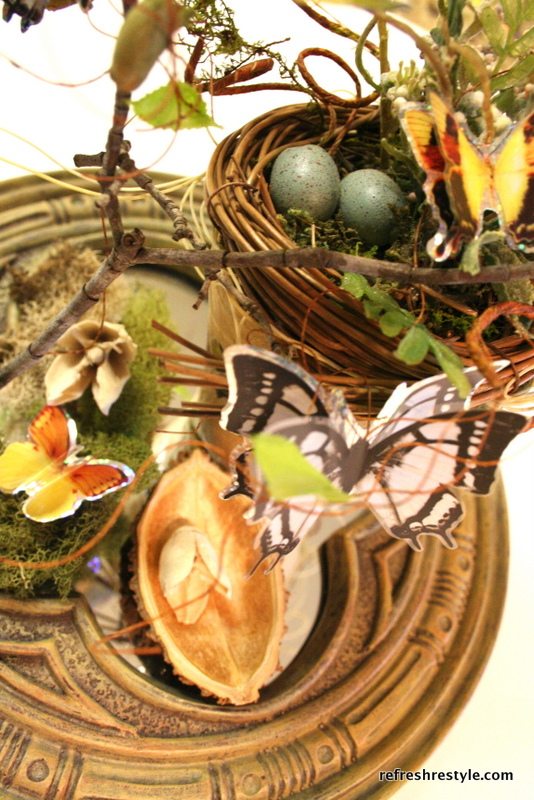 Can you believe I got that little seed pot with those cute robin eggs for twenty-five cents?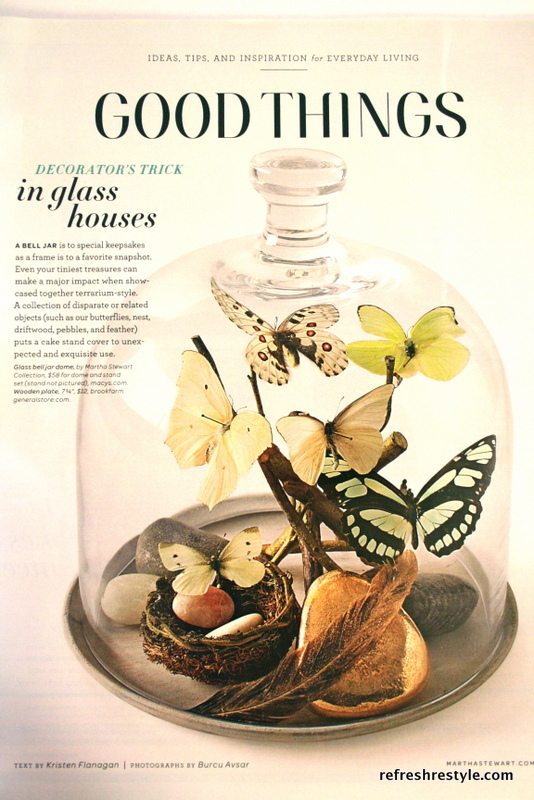 This is the article from the Living magazine.
and if Martha says it's a good thing,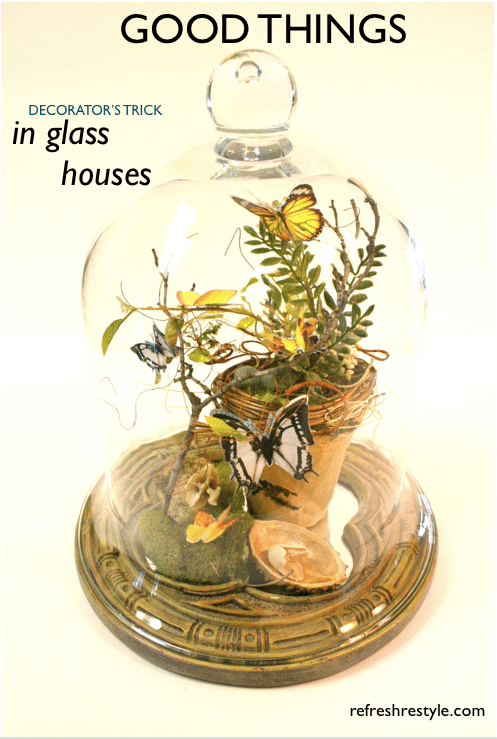 I agree, so here's my magazine copycat of
Martha's Good Things.
Sharing at:  Debbiedoo's Magazine Copy Cat Challenge, Crafty, Scrappy, Happy, At The Picket Fence, WhipperBerry, Uncommonly Yours