Now that it's January, we're trying to get all our Christmas décor put away! And bring on the next holiday- Valentine's Day. I love holidays where I can create crafts and decor, especially for less. And these Valentines Wreaths and Door Decor are nothing but fantastic DIYs that you can do yourself. With so many different fabrics and textures and colors, you can create something that you will love putting out on your door every Valentine's Day!
Guess what this wreath is made out of? It is something most people have already.
3 Little Greenwoods
Turn your Christmas garland into a beautiful heart wreath for Valentine's!
At the Picket Fence
I love the rusticness of this wreath the glam of the red roses.
Blooming Homestead
Ruffles is a great look for a holiday like Valentine's- and that burlap envelope is so sweet.
Cottage at the Crossroads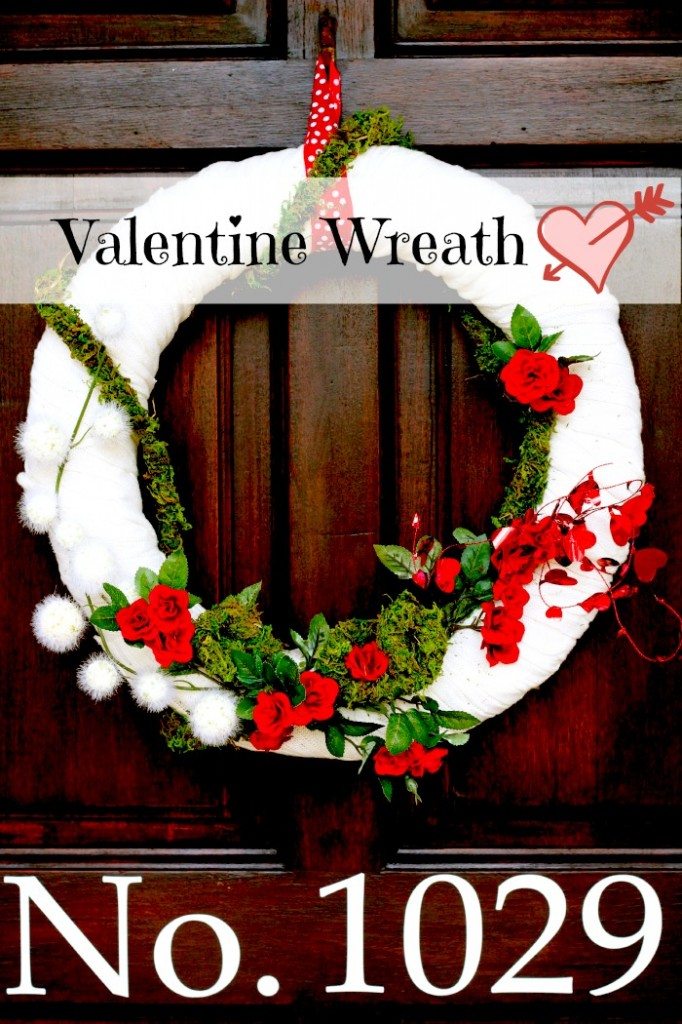 This one burlap wreath can become a wreath for ANY holiday. Find out how!
Decor by the Seashore
Wrap up a wreath form with light pink fabric and use fabric scraps for a garland.
Dress up any burlap wreath with flowers and bows that have a Valentine's theme.
Glitter, Glue, and Paint
A bunch of pretty pink and red fabric scraps tied around a wire frame makes a pretty rag wreath.
Intelligent Domestications
I love tissue paper roses! They are so easy to make and sure makes a gorgeous wreath all put together.
It All Started with Paint
Coffee filters dyed in different shades of pink and stringed together to make a stunning wreath!
Miss Frugal Fancy Pants
Go non traditional this year with your wreath and use gift wrap! I love the gold and white!
Purple Hues and Me
Use salvaged barn wood to make a heart door hanging!
Refresh Living
I love that you can find different papers, and Mod Podge is so fun to work with on clothespins.
Ribbons and Glue
I adore that chalkboard looking banner on the bright pink yarn wrapped wreath!
Sugar Bee Crafts
Anthropologie inspired yarn wreath- you could use any color yarn you love!
View From the Fridge
This is such a fabulous way to display those incredible vintage Valentine cards.
Virginia Sweet Pea
So simple, but absolutely perfect for Valentine's!
Worthing Court
How do YOU adorn your door for Valentine's Day? I hope you like these Valentines Wreaths and Door Decor.