This post is sponsored by Home Depot.
Guess what? I'm excited to share the latest Do – It Herself workshop at Home Depot. I know you guys are going to want to sign up and get your hands dirty with this awesome Vertical Succulent Garden.  Partnering with Home Depot for the virtual workshop party brought out my succulent creativity, I can't wait to show you what I created! It's a lot like the photo below.  Learn how to use carpenter's tools to measure and cut the wood to create a beautiful vertical garden for succulents.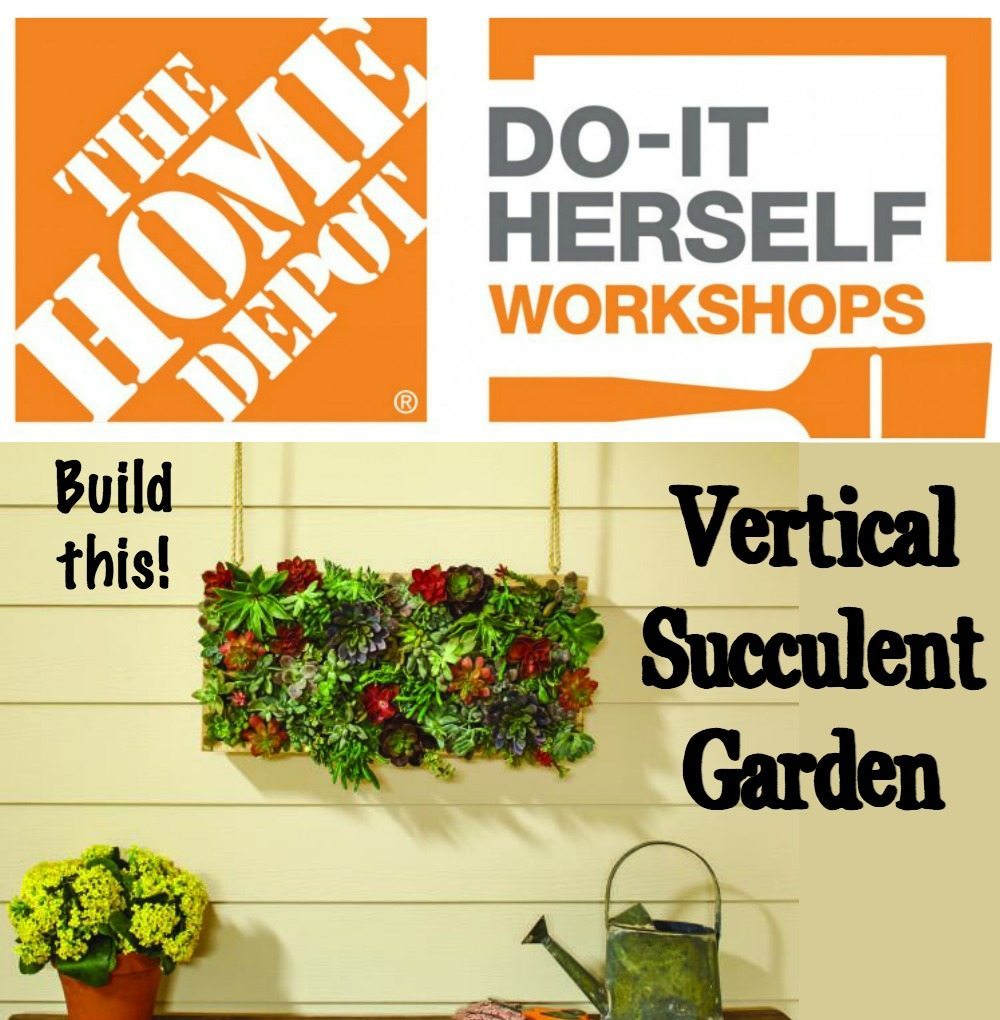 The Home Depot offers Workshops at all of their locations for do-it-yourselfers of all ages and experience levels.
 There are three types of Workshops offered – Do-It-
Yourself (DIY), Do-It-Herself (DIH) and Kids.
 Customers can learn how to build décor projects, how to make easy home repairs and how to operate tools through demonstrations and step-by-step instructions.
Visit Home Depot Workshops to learn more.

These Do – It – Herself workshop are perfect for everyone, bring a friend or group of friends or family and make it a girls night out. Get creative with succulents, they will look great inside or outside your home or if you're feeling generous give it as a gift. I know I'd love your forever if you made me one!
*The Home Depot partners with bloggers such as me for DIH Workshop program.  As part of this program, I received compensation for my time.  They did not tell me what to purchase or what to say about any product mentioned in these posts. The Home Depot believes that consumers and bloggers are to form their own opinions and share them in their own words. The Home Depot's policies align with WOMMA Ethics Code, FTC guidelines and social media engagement recommendations.
Home Depot would love to hear what you thought:  Workshops Feedback Survey.