Hello friends, it's time for our Thrift Store Decor Team Challenge. Every month my friends and I get together and makeover, reinvent, refresh…well you get the idea, a thrifty find! Please be sure to visit all the wonderful thrift store makeovers, links at the end of the post. I found this awesome piece of metal for $8, I actually bought two of them. I always think two or three of something is better than one. I looked at this for a few weeks and finally decided I would make a metal farmhouse sign. I like to spend time with my thrifty finds before I do anything with them…and I have a lot of them that I'm spending time with!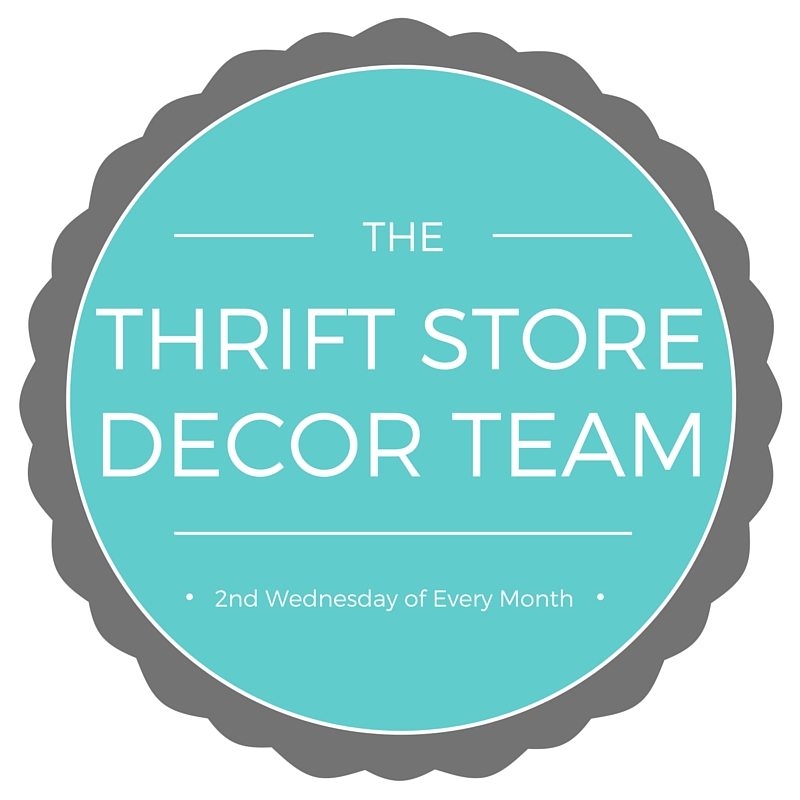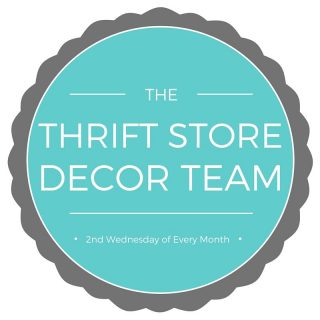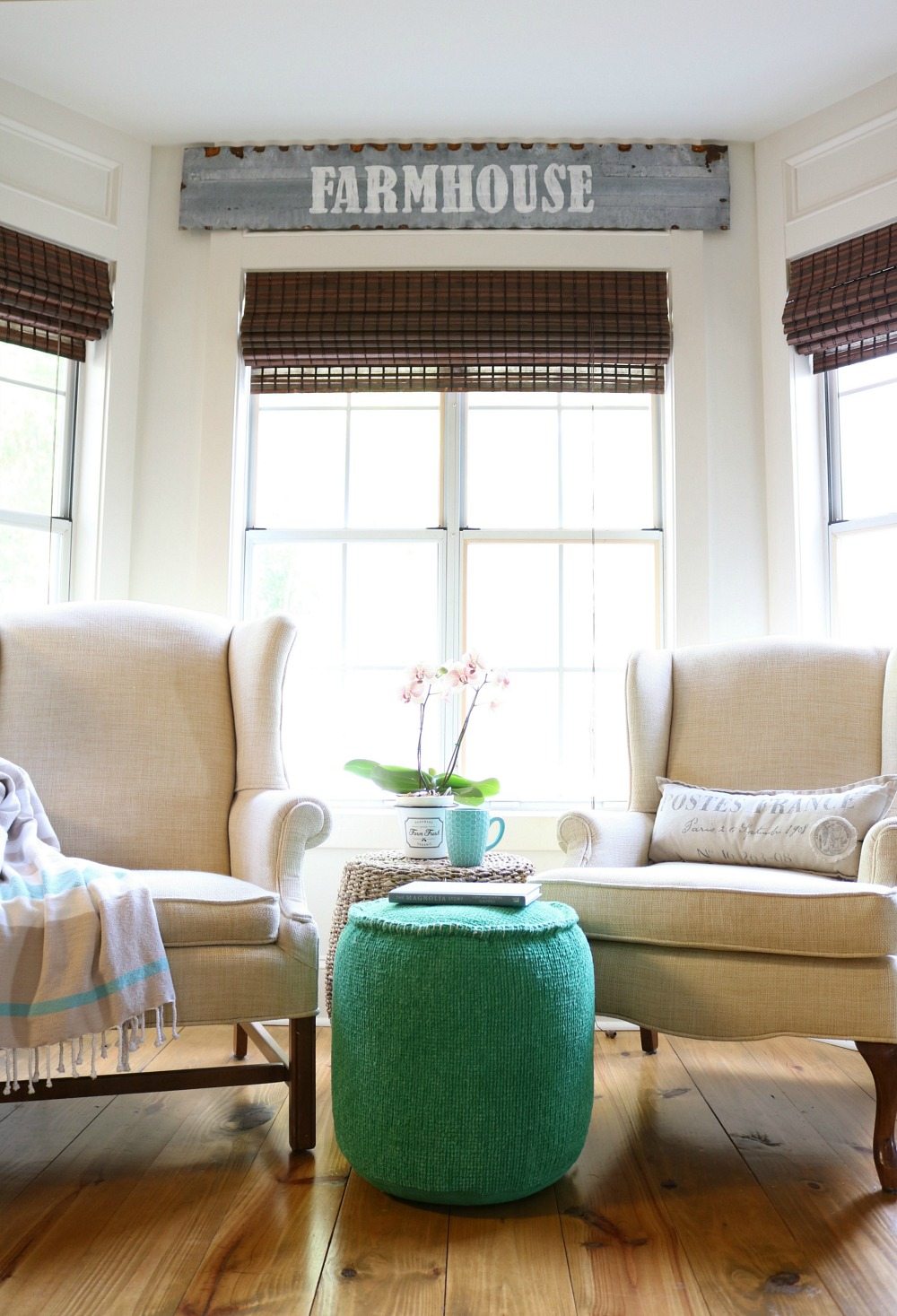 I used a couple of nails and hung my metal farmhouse sign in this sitting area in our kitchen. It fit perfectly!!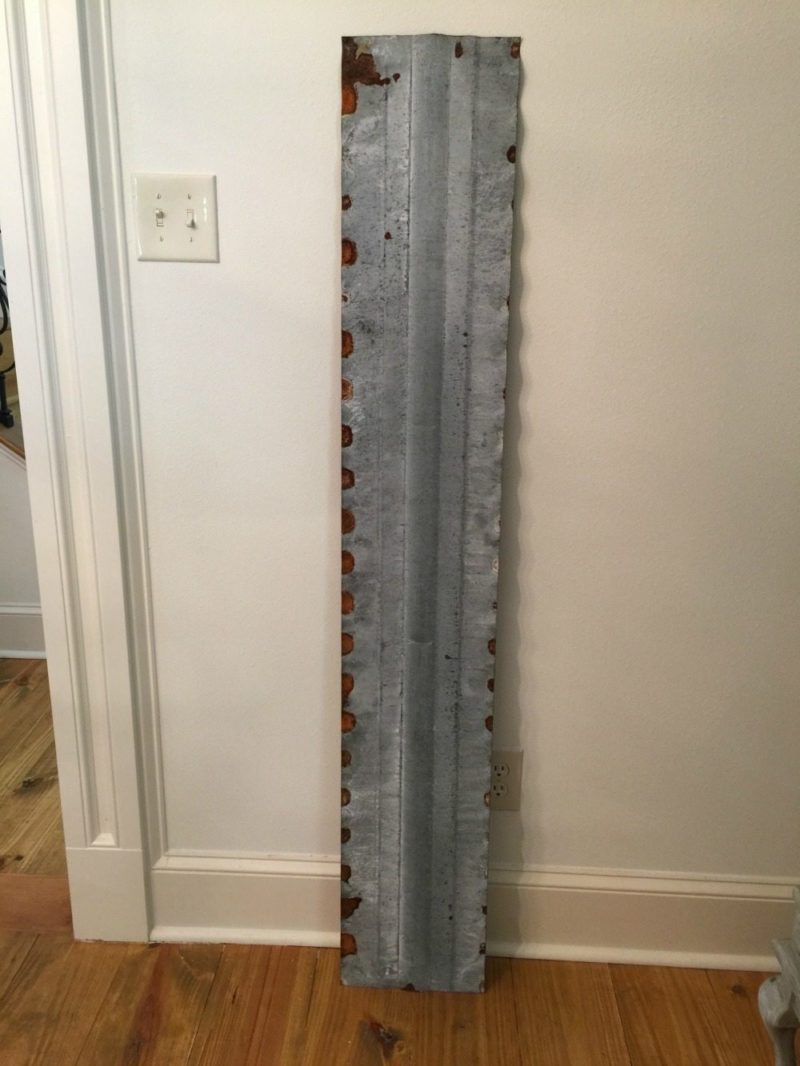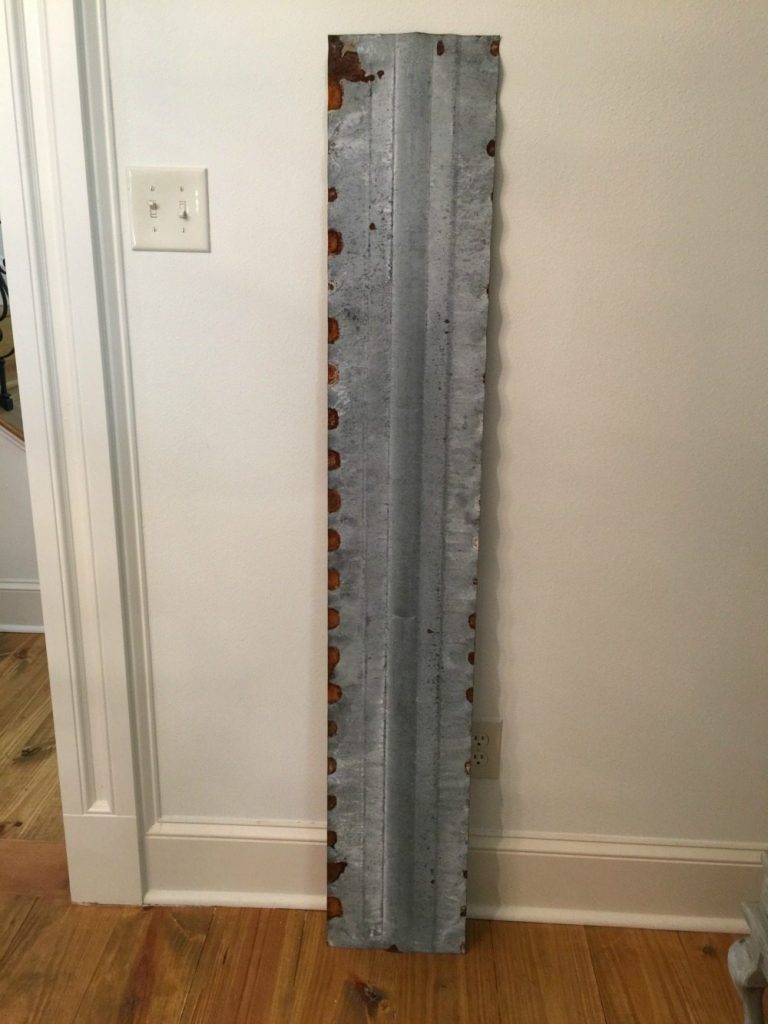 I used this metal and I think its from the top of a chicken feeder, but you could easily do this on a piece of barn wood or any kind of wood.
Here's what I did to make the sign:
Placed it on the floor and walked on it, to flatten it out a little, this is a very technical move.
Measured and found the middle of the sign.
Used a pencil and stencils to spell the word "Farmhouse".
With a small paintbrush and craft paint, I painted inside the lines (ok, maybe a few times outside the lines). Apply two coats of paint, if needed.
After it dried, I sanded a few spots to distress the lettering.
Hung it on the wall!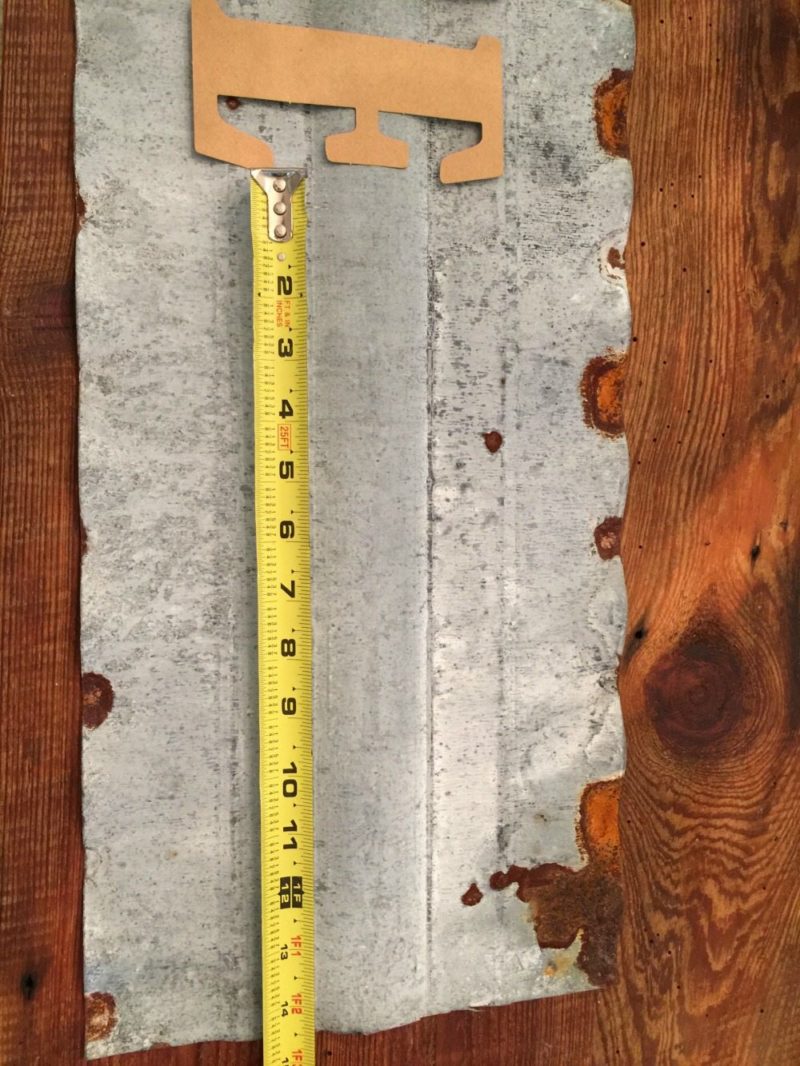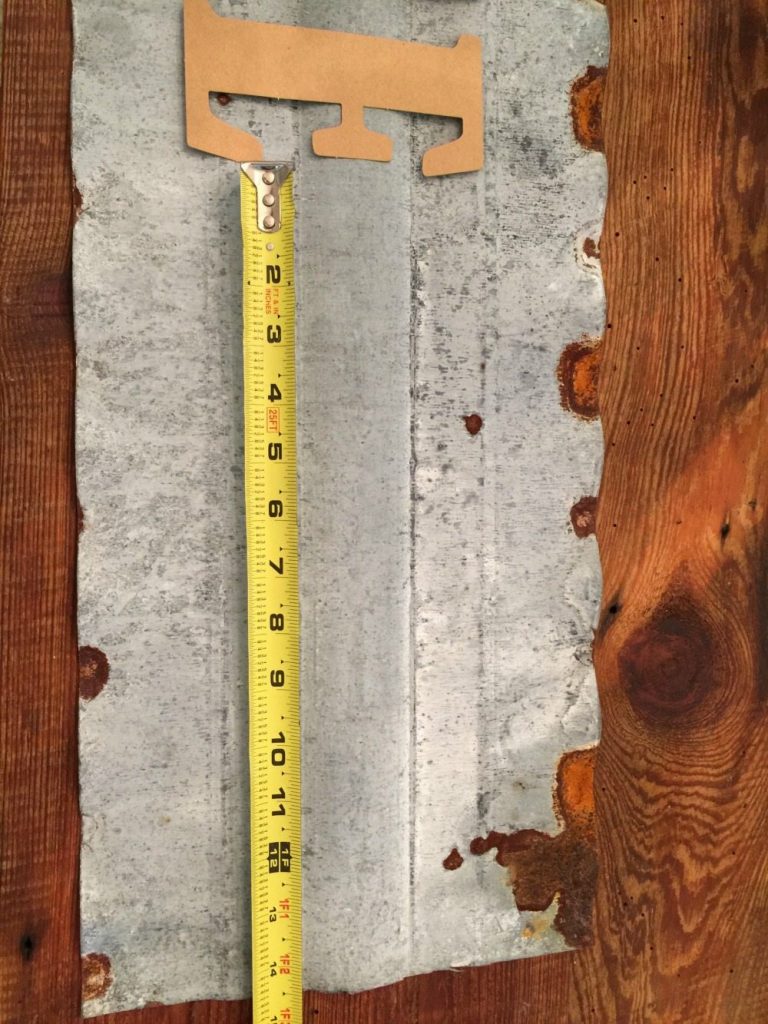 Measure so your word is in the middle.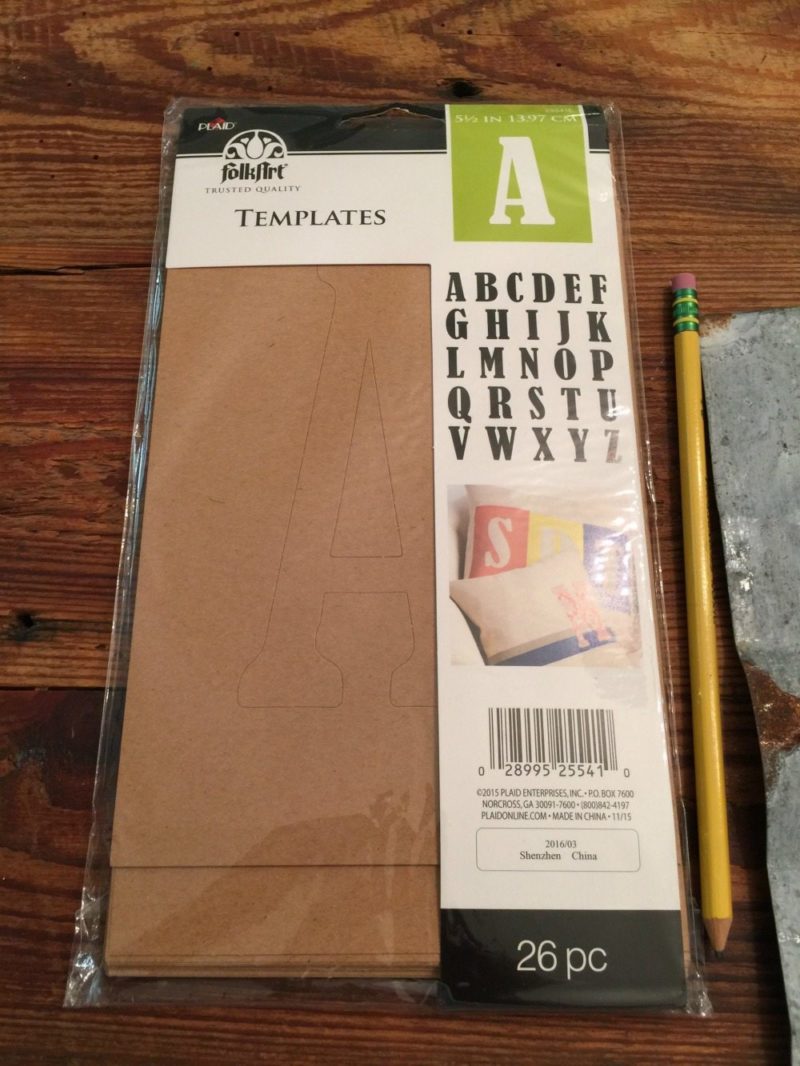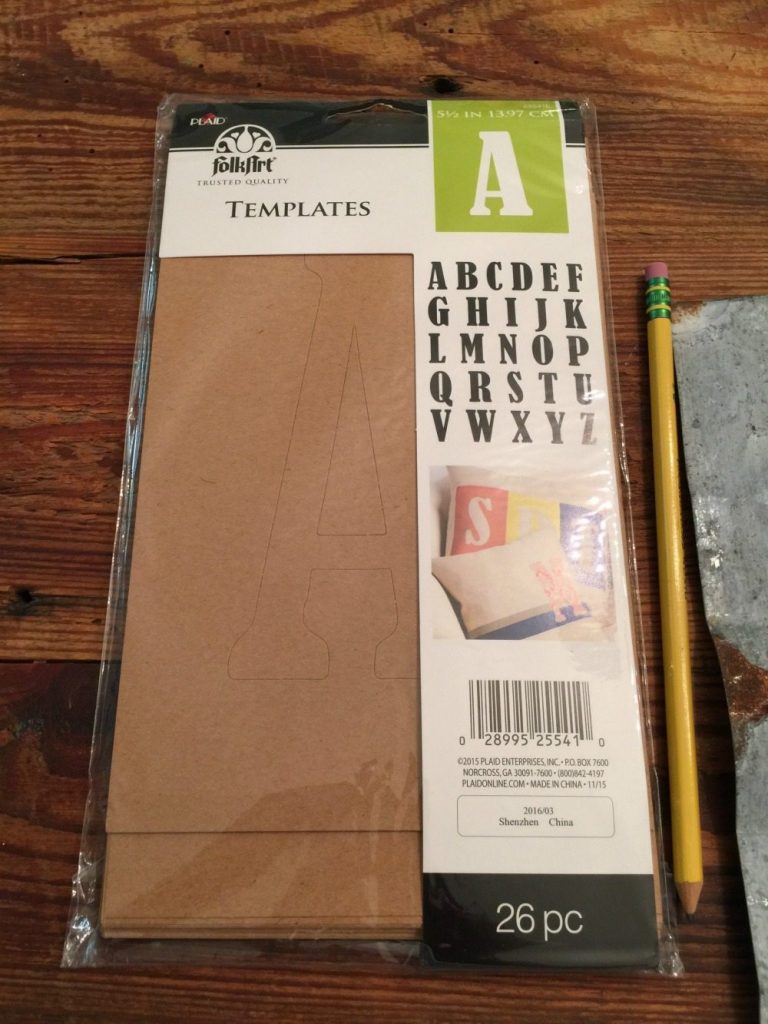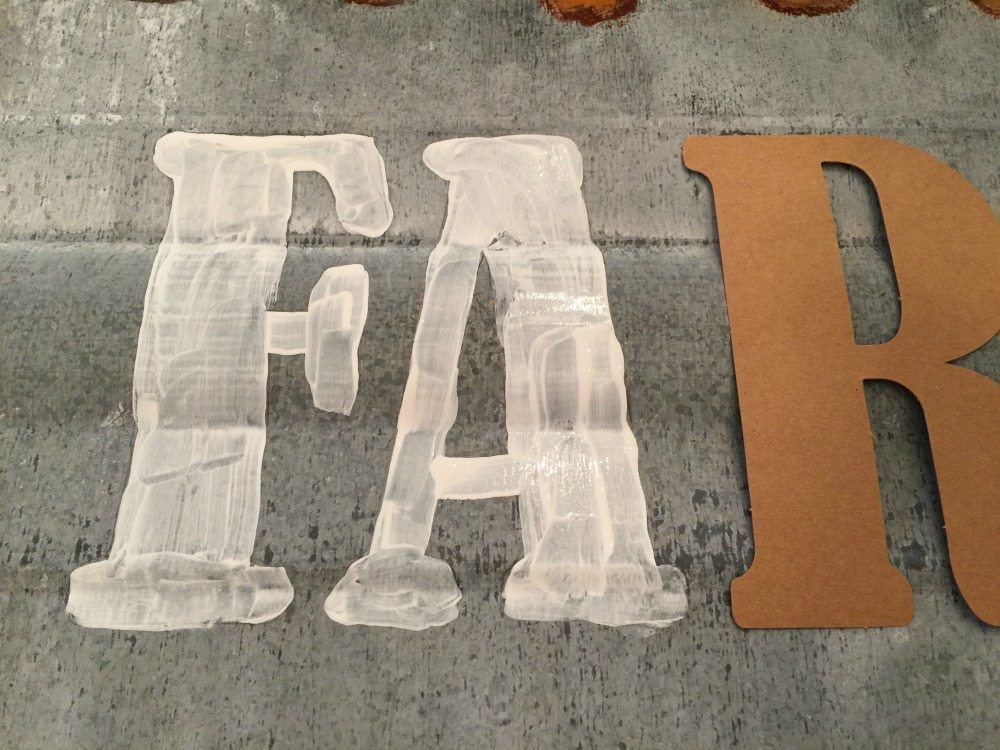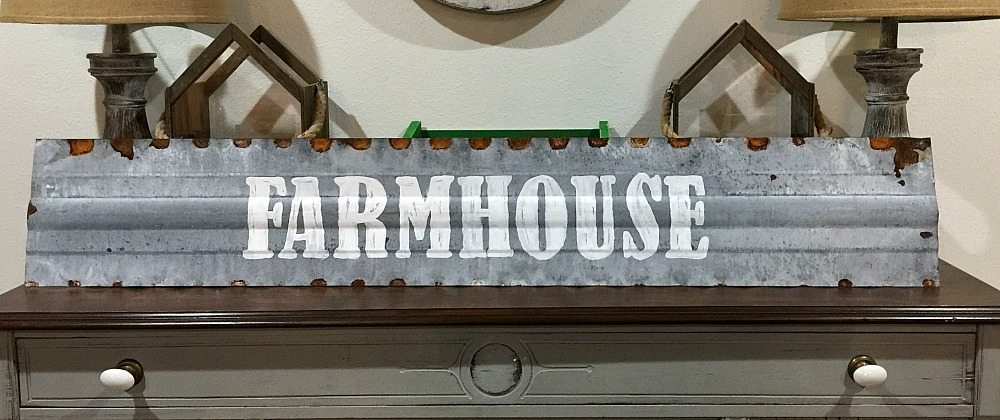 I was so lucky to find this metal! I am loving my farmhouse sign.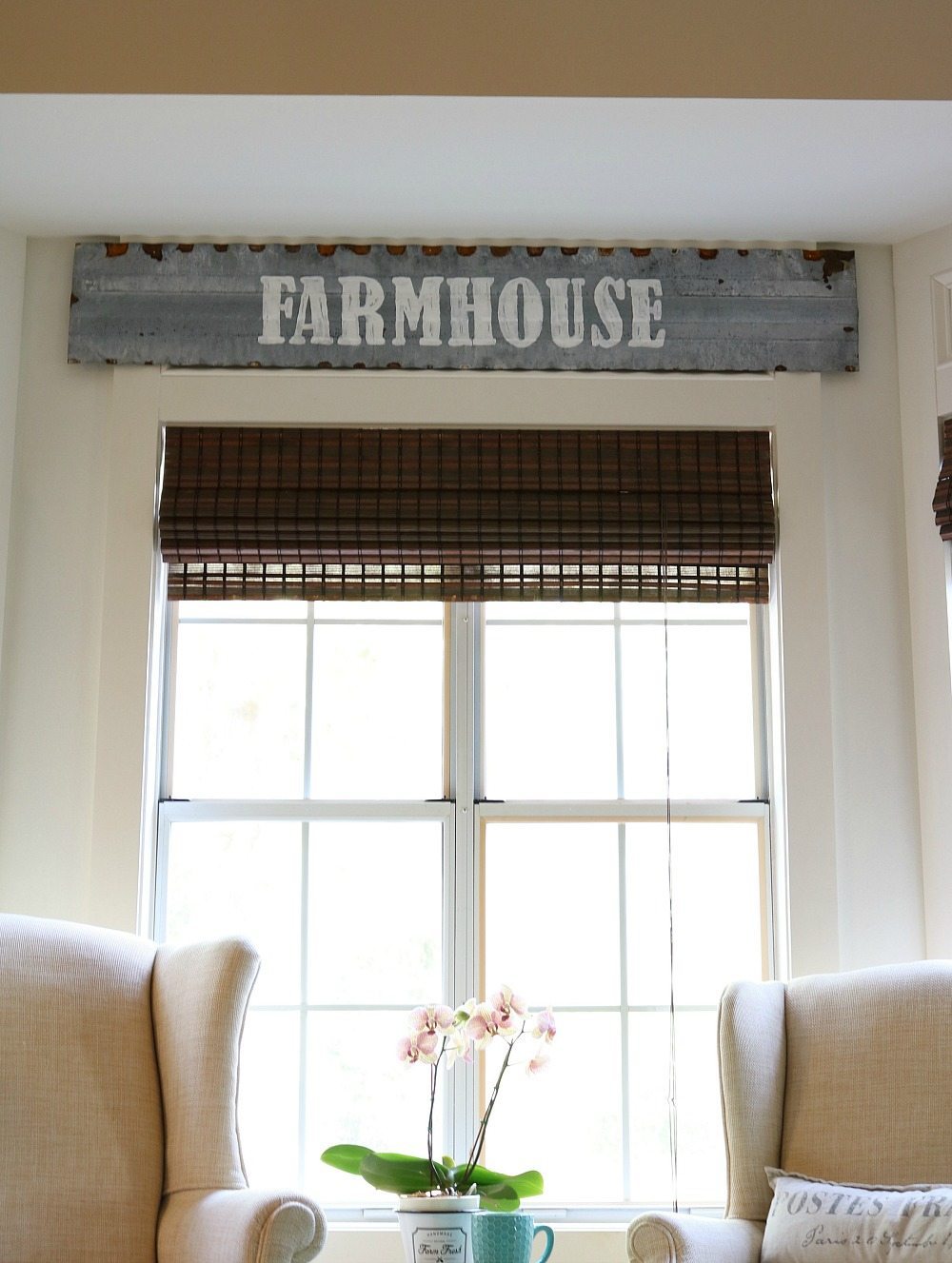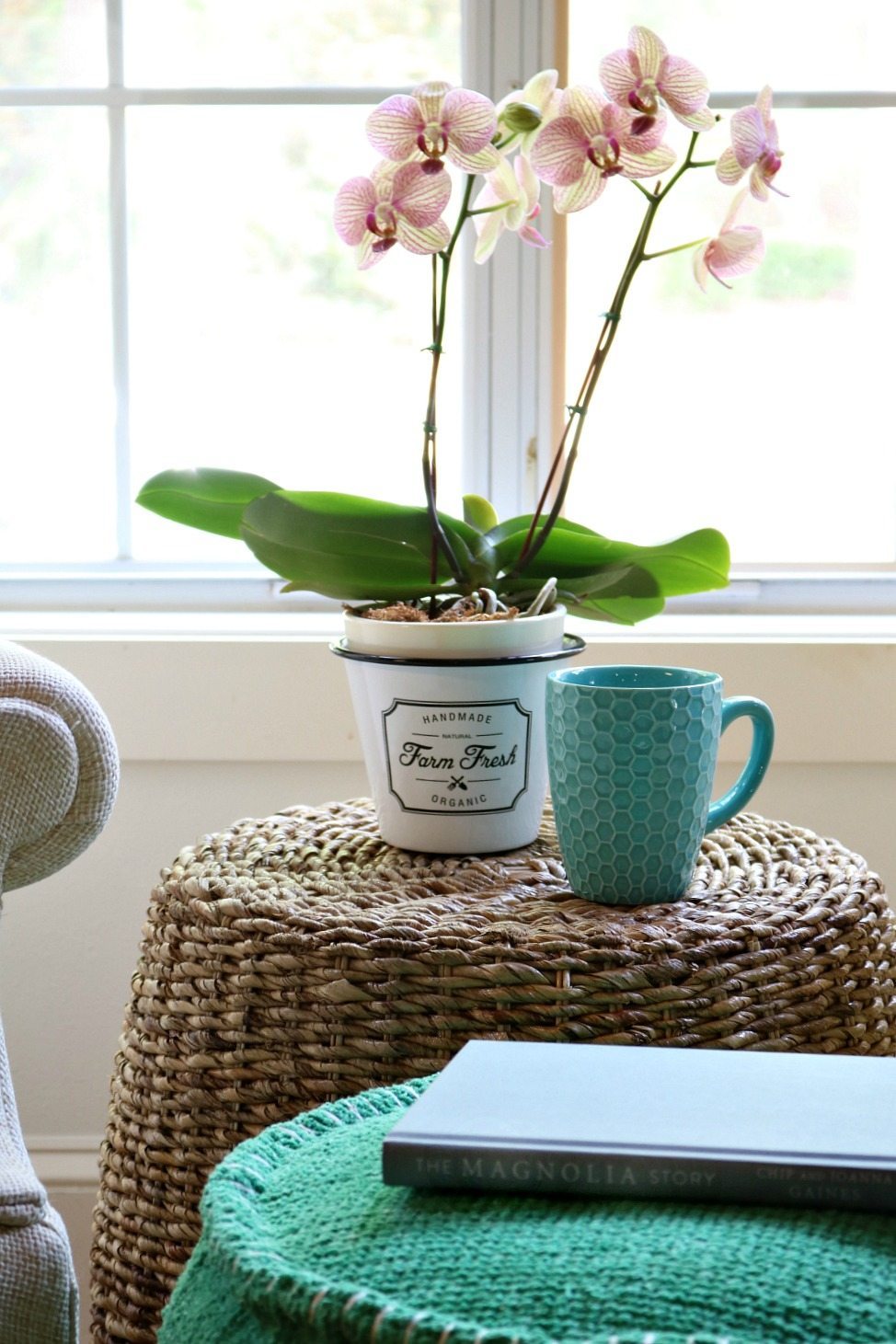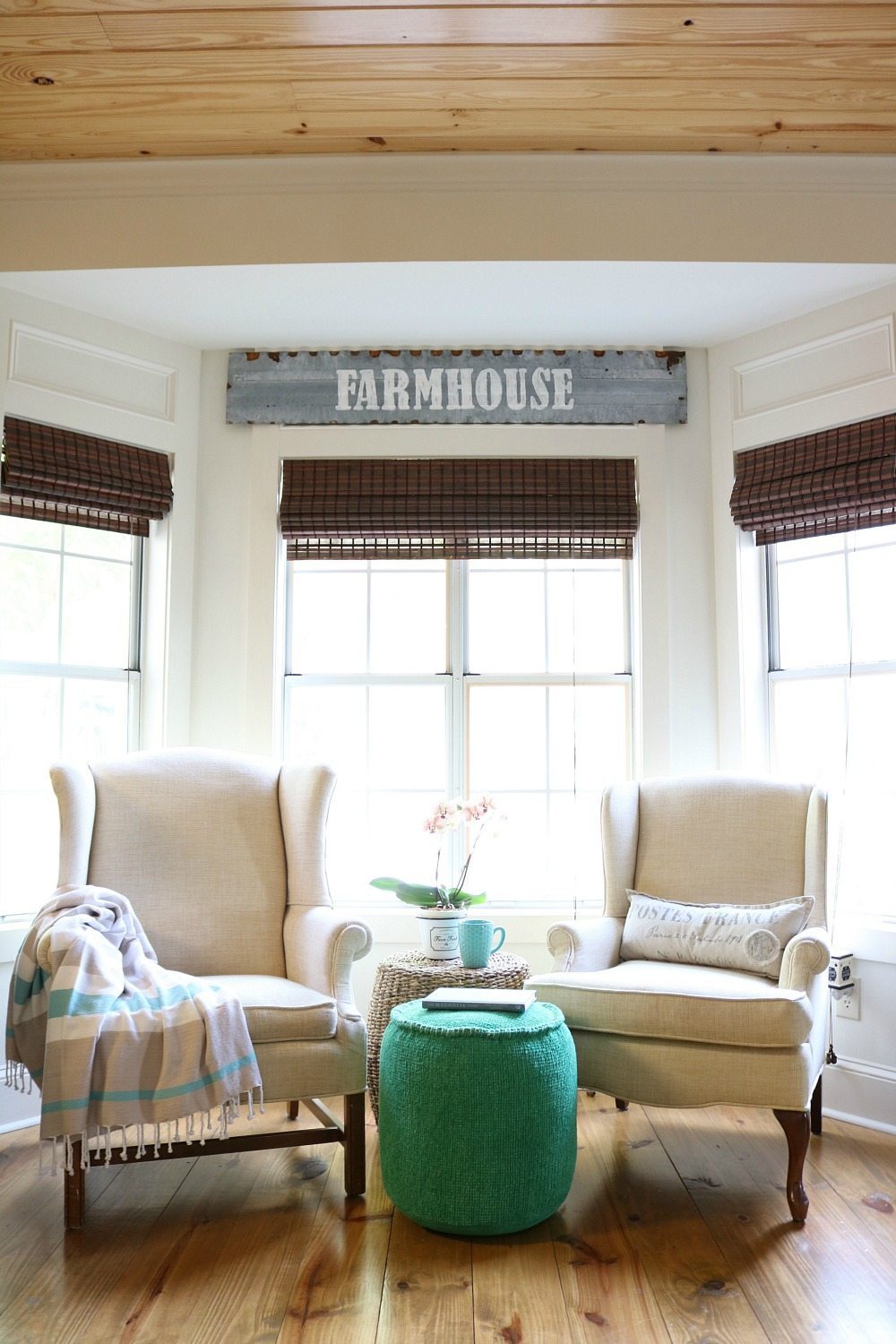 It fits perfectly here over the bay window.
Now check out these Thrift Store Decor Makeovers!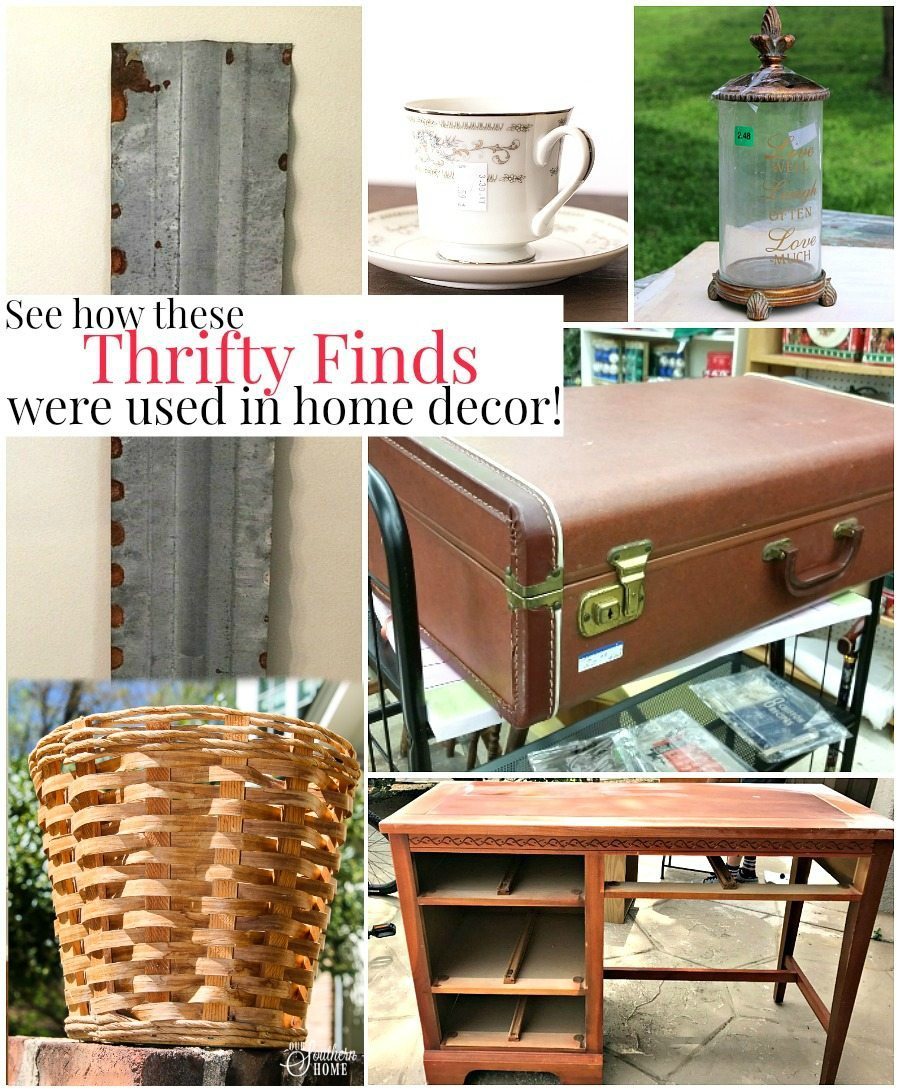 Thanks for stopping by, I hope you enjoyed our thrifty ideas!!