This post is sponsored by Better Homes and Gardens at Walmart. Affiliate links have been added for your convenience. All the opinions and love of the products are mine.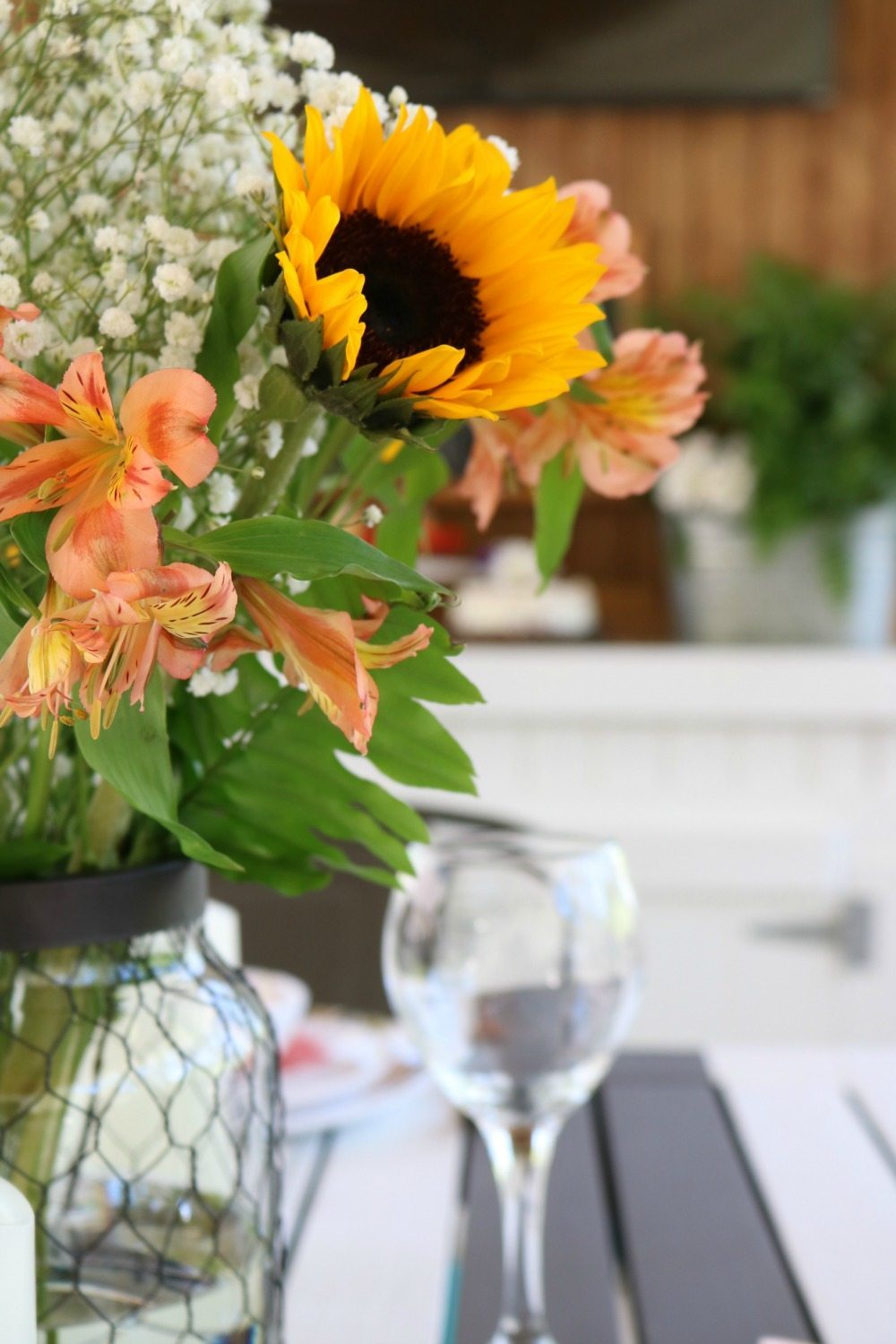 We've been spending more time outside on our covered porch than we have inside. After I brought home this beautiful Better Homes and Gardens Floral Patterned Dinnerware, I noticed how shabby my table looked! I grabbed some dark gray and white paint, this was the result, a refreshed sleek look with bold stripes (I'll put those details in another post). I am loving it! Creating this sleek striped table was easy and keeping it comfy with pillows and unbreakable melamine gives me piece of mind knowing if something gets dropped on the concrete, it will survive! It's funny how the addition of something new can start a landslide of projects! Luckily it was a fast fix! 
(This floral dinnerware is in-store only right now.)
Here are a few of my tips: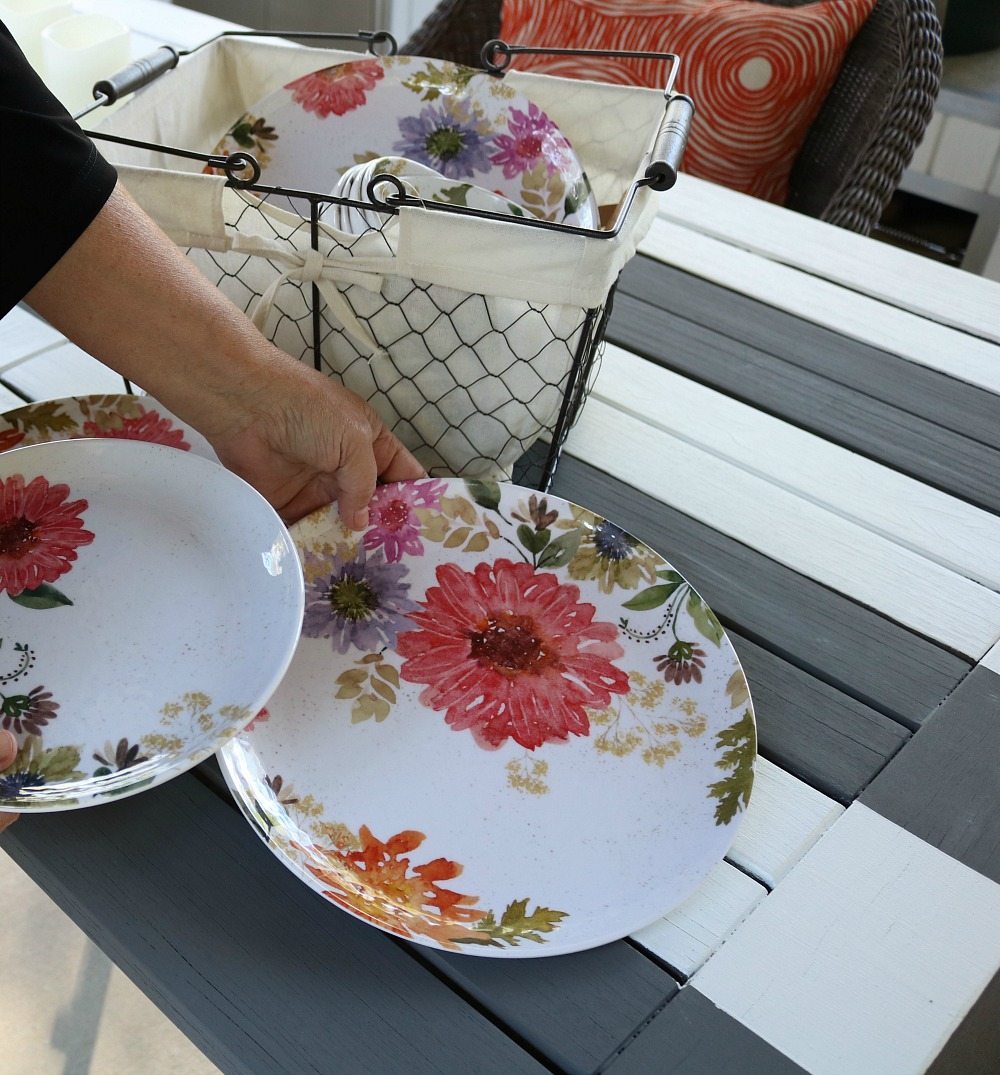 Mixing Patterns – Sleek stripes and cozy florals – perfect for porch dining.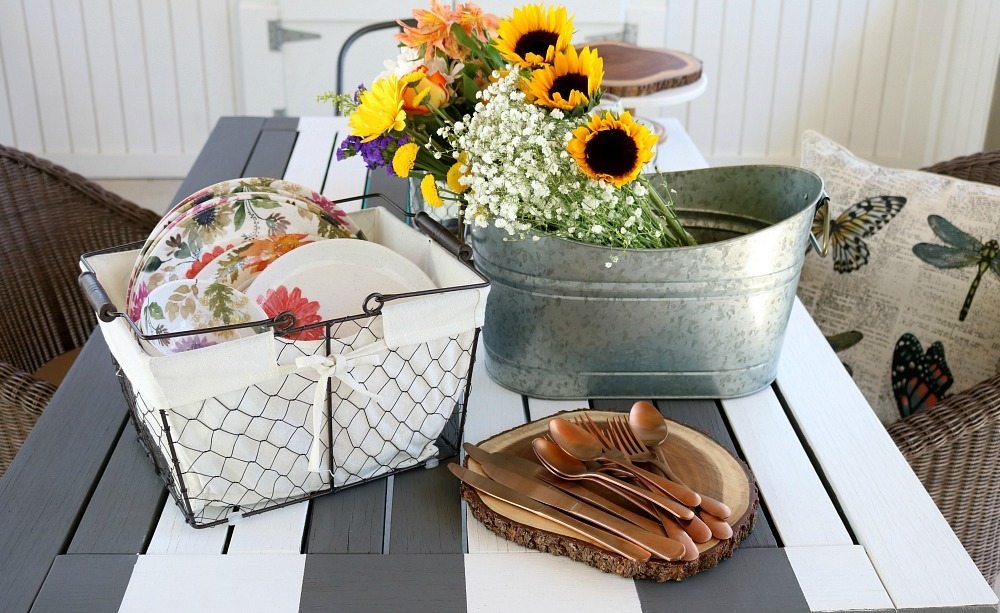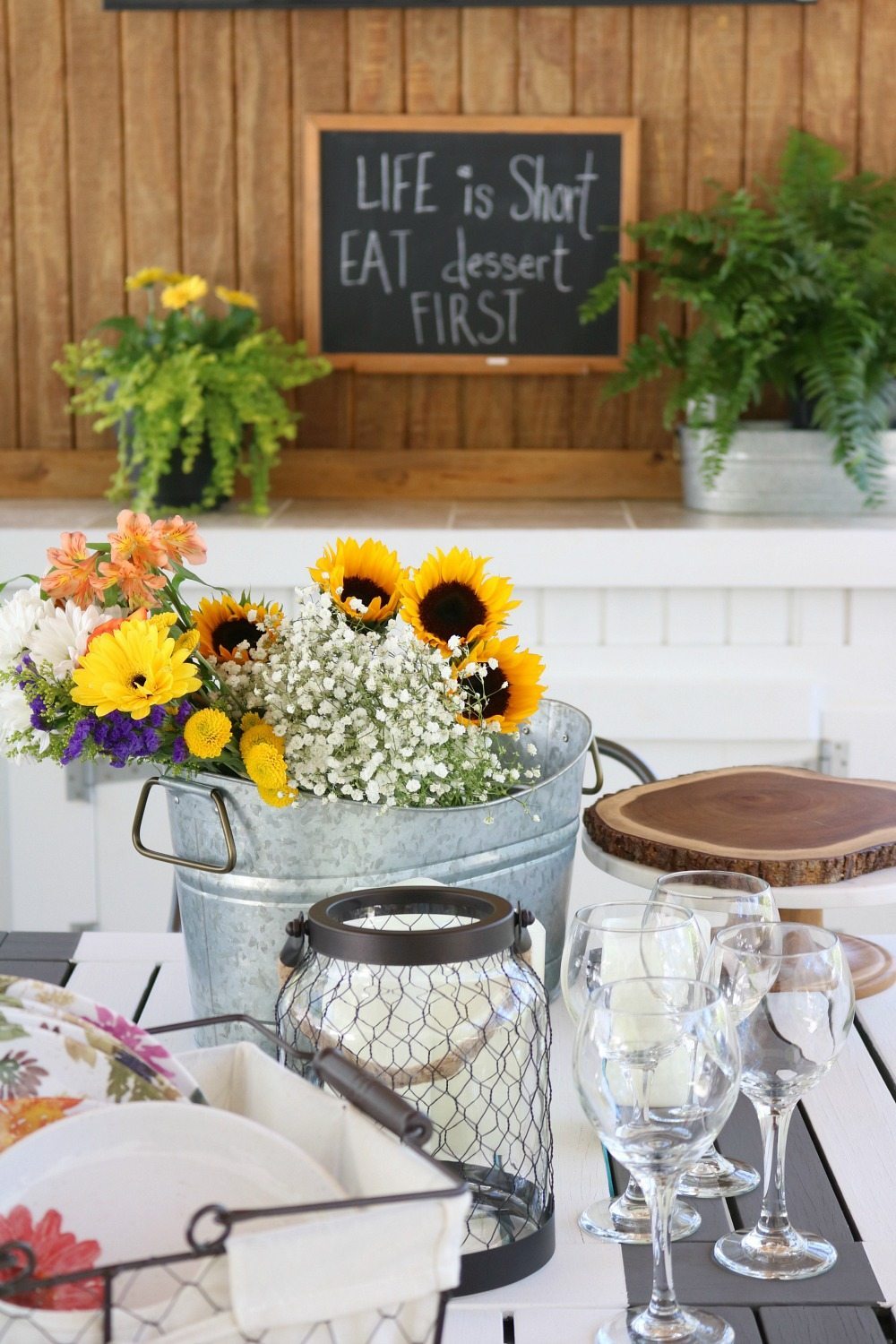 Dinnerware – Setting the table with these pretty melamine dishes just made the stripes pop. I love this mix of florals and stripes. The Alder stainless steel rose colored gold silverware is from the open stock area at Walmart – where you can grab as many pieces as you need. I thought this color tone would look great with the dinnerware.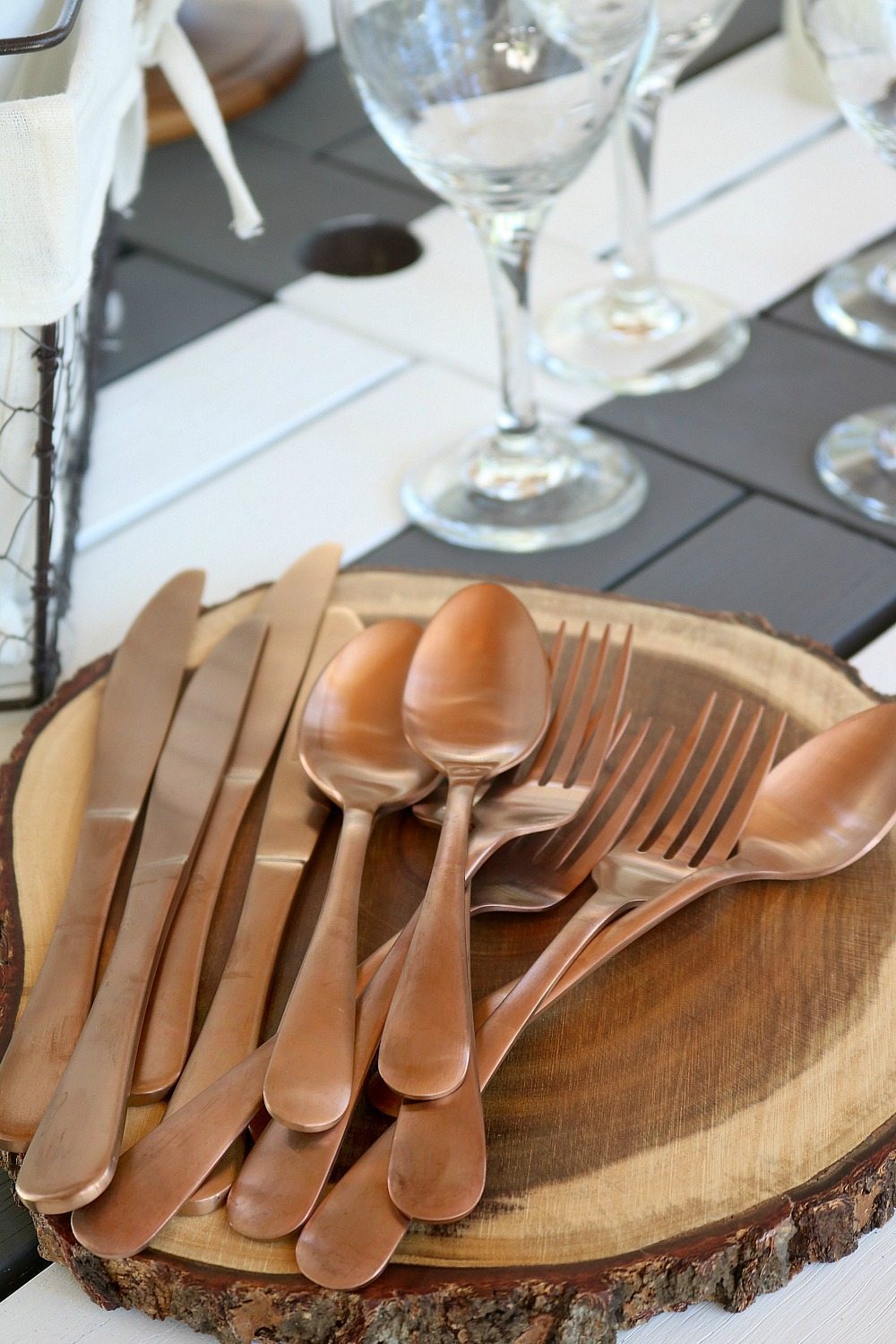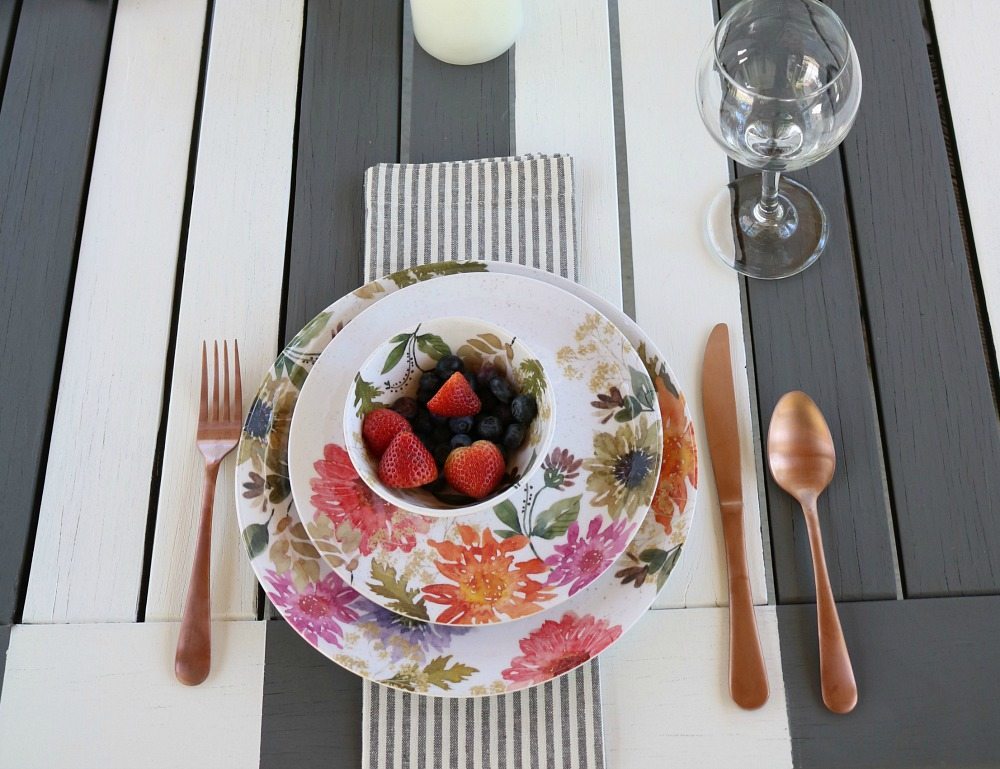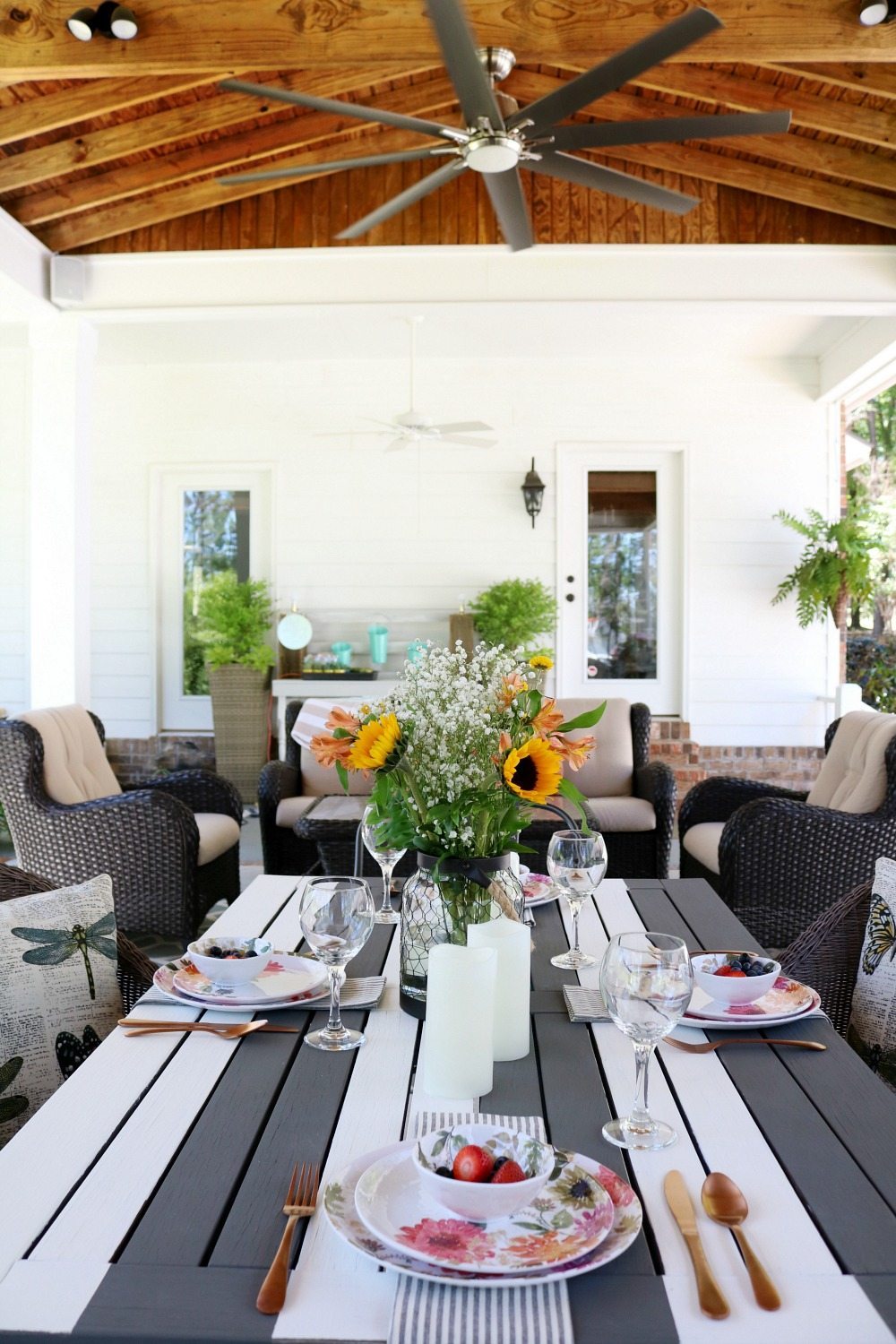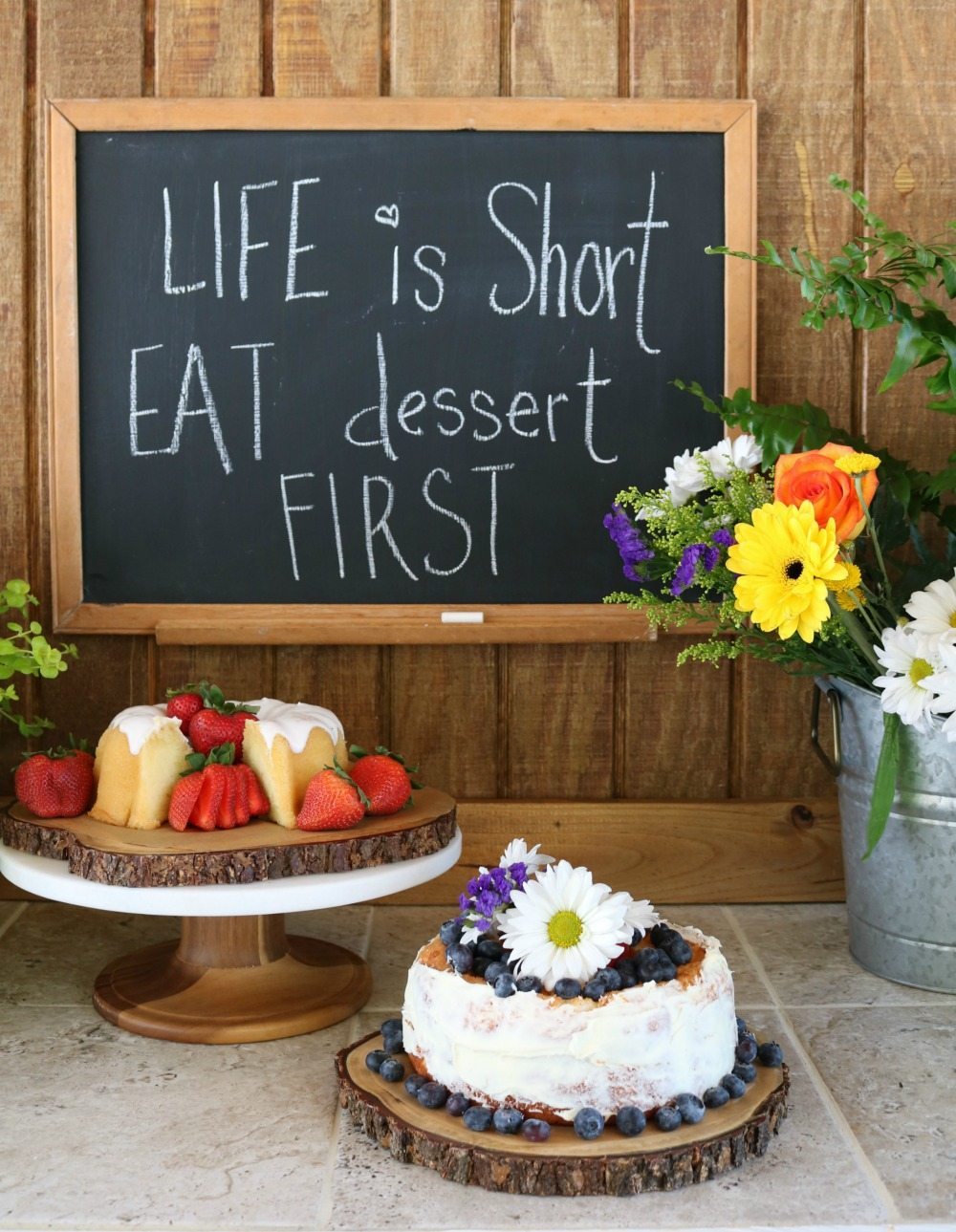 Dessert Bar – Make it easy on yourself, carve out a dessert bar for self service. I used the Better Homes and Gardens Acacia Chargers to present the cake on. I lined it with butcher paper for easy clean-up. I cut the pieces to fit each wood slice.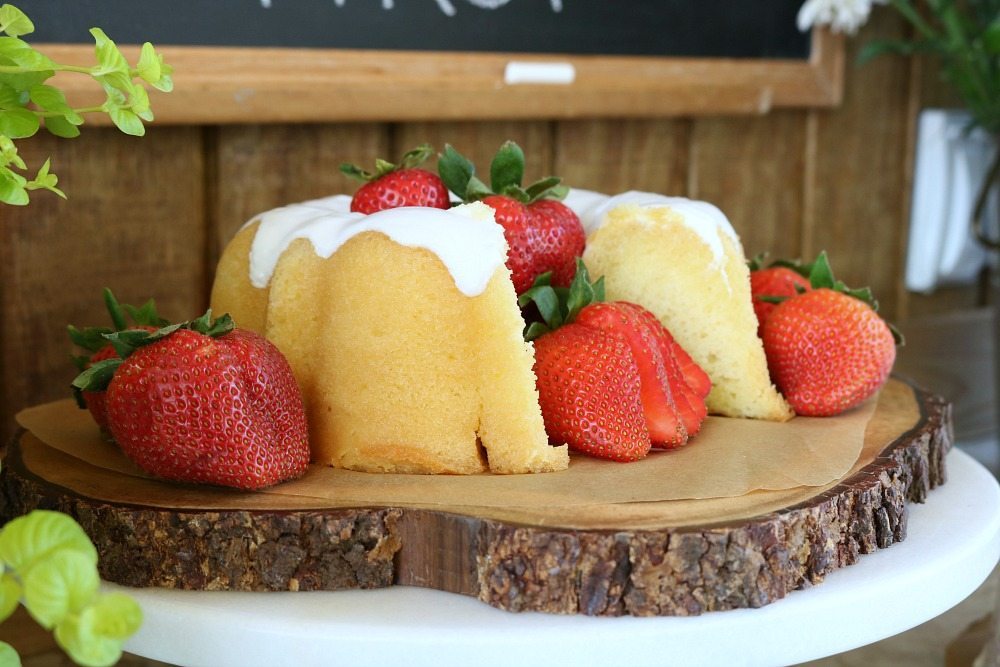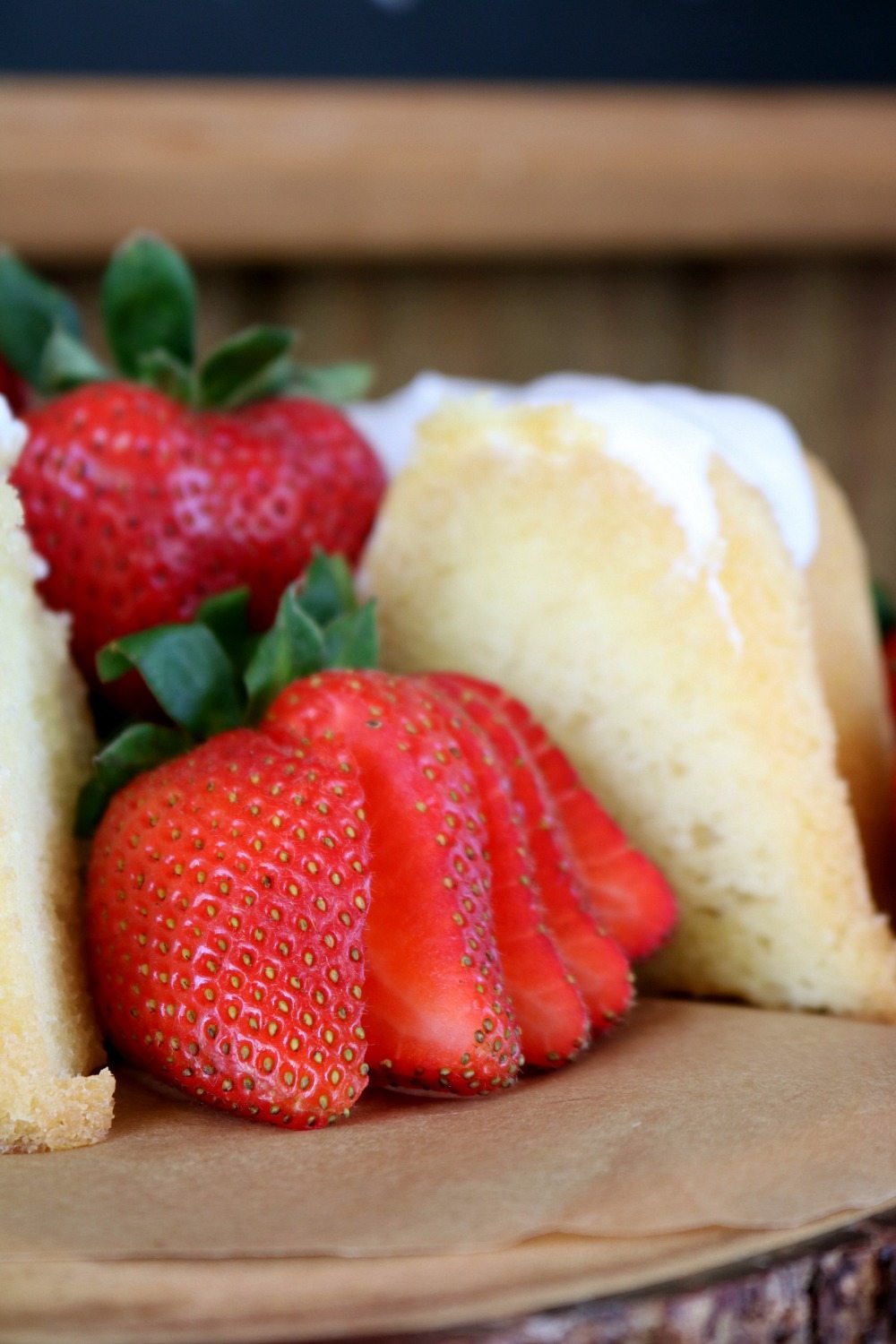 Sample – If you must sample the cake, add fruit, likes it's spilling out 😉 They will think it was supposed to look like that!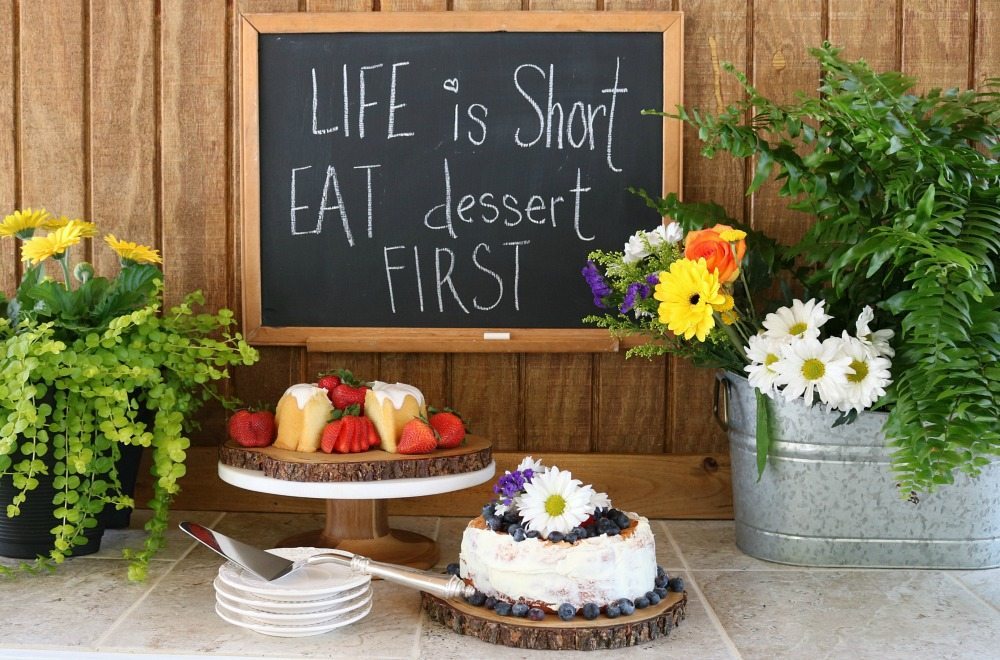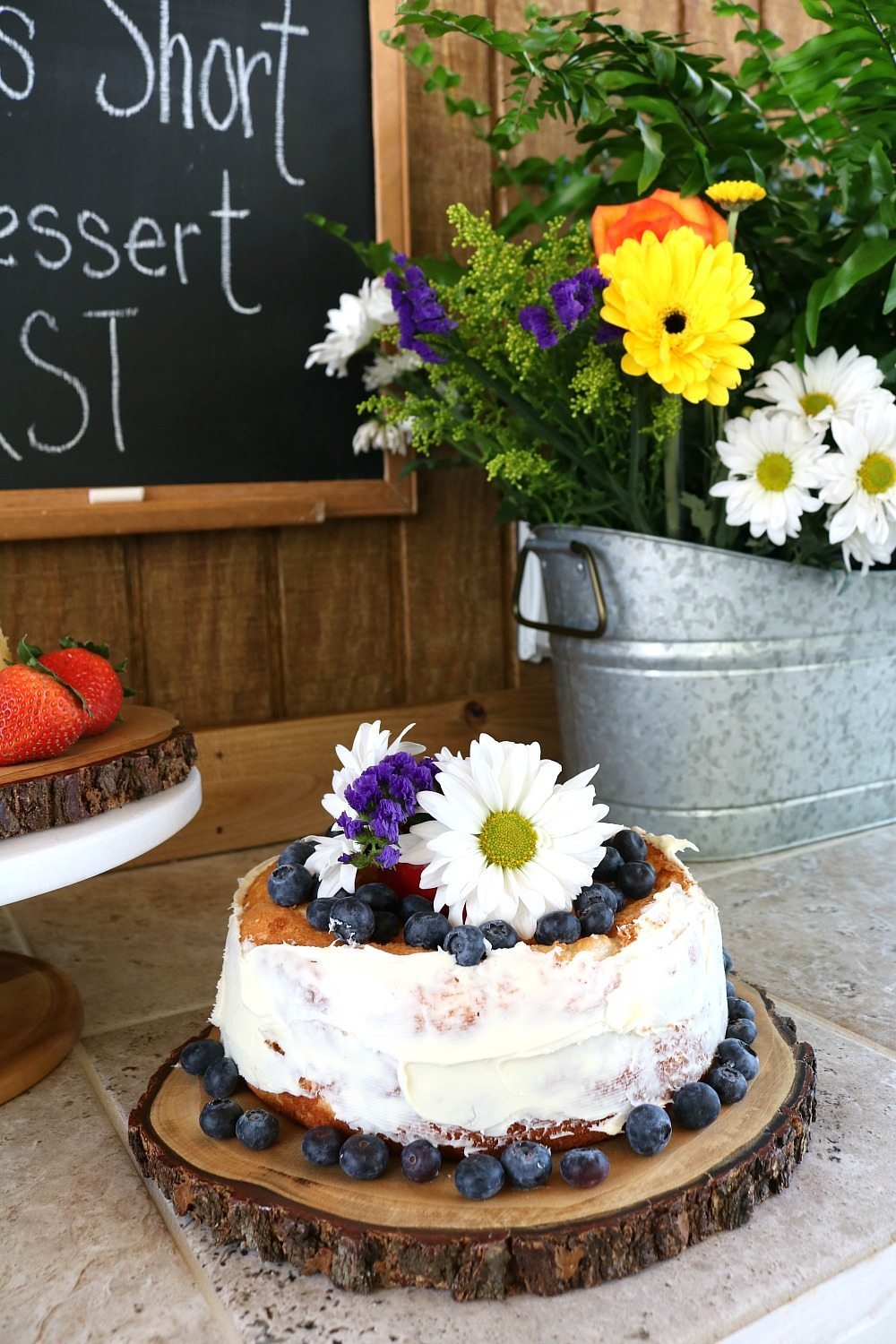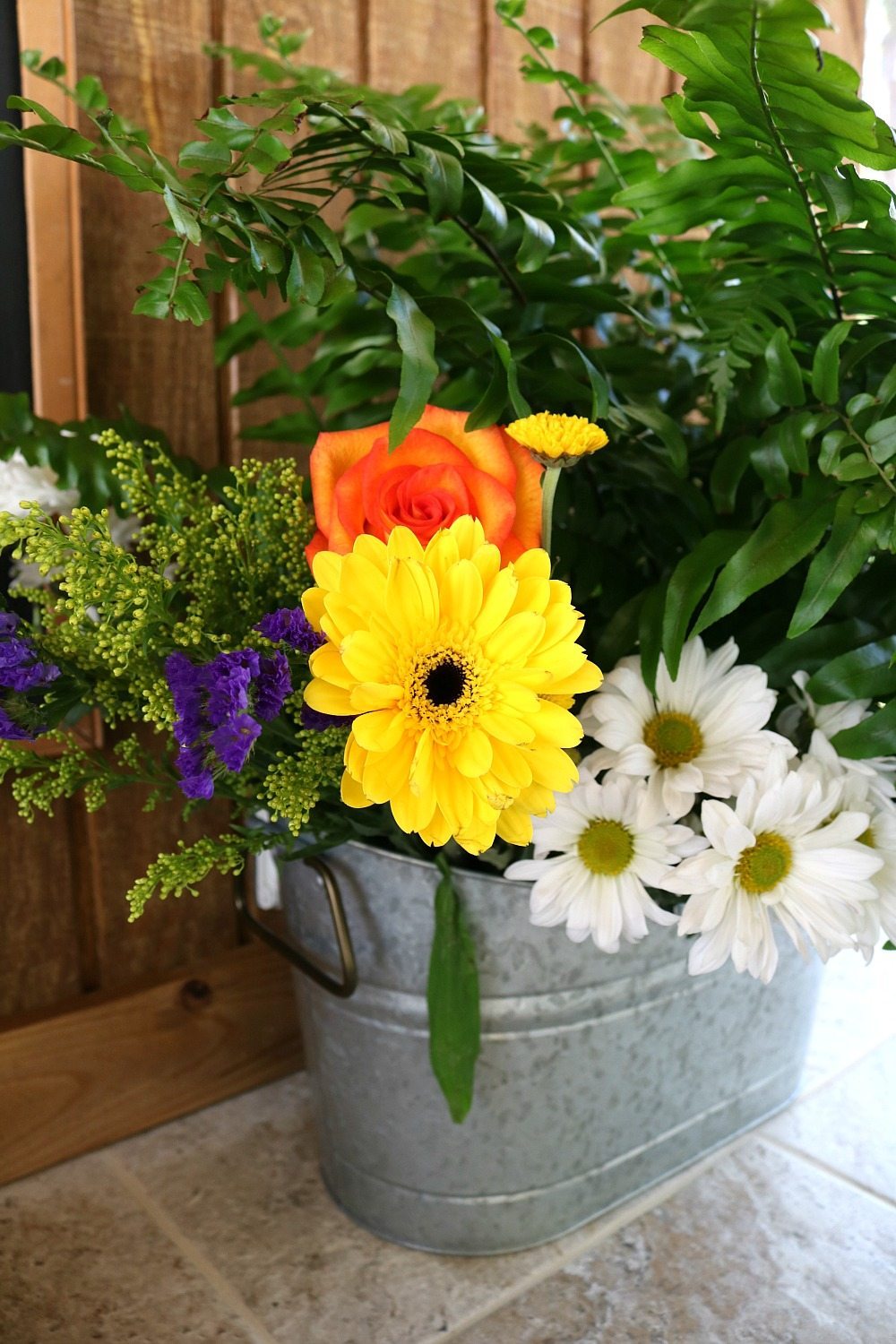 Florals – I grabbed a couple of bunches of flowers from the produce department and spread them around. Some on the table in a chicken wire candle holder and bunch in the galvanized metal server (both from Walmart in-store). I wanted every piece of the galvanized section! They had beverage servers, stands, buckets, trays….so much to love!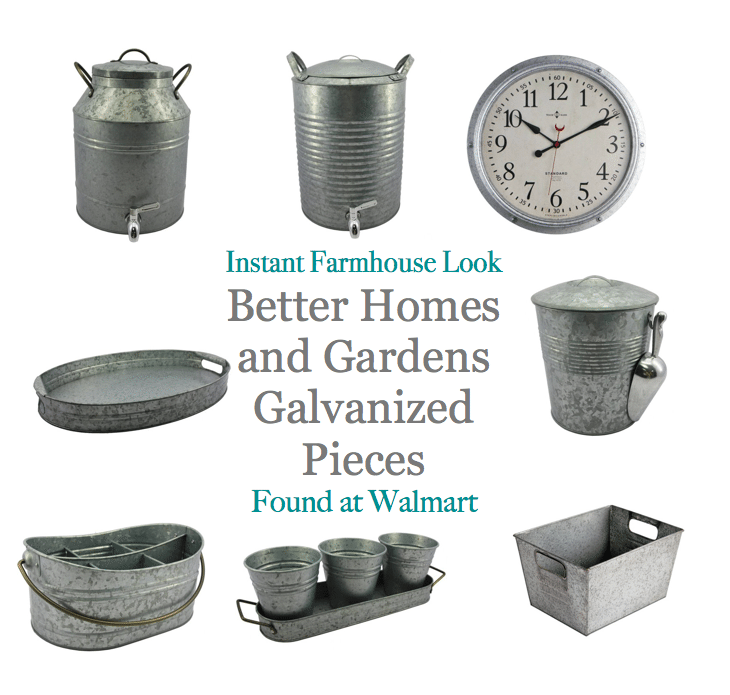 There are so many choices of Better Homes and Gardens dinnerware, these are a few of my favorites! Be sure to check online and in the store for all there new stuff!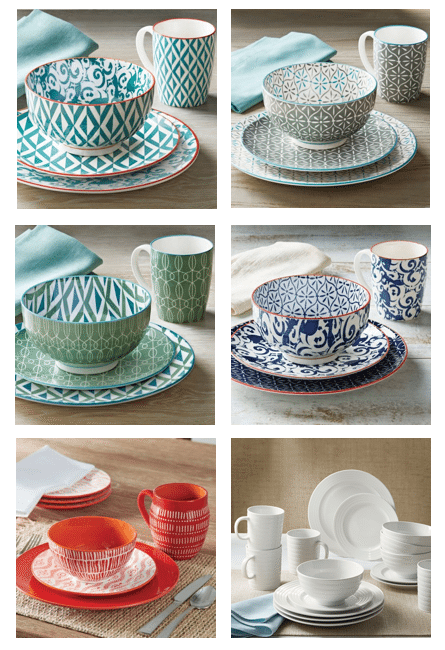 Keep up with all the beautiful Better Homes and Gardens at Walmart choices:  Instagram – Twitter – Facebook – Pinterest – Website I am honored to be a part of the BHG Live Better Blogger Network.