Happy Repurposed Window Day! My fabulous Decor Enthusiast friends are back today to share old window projects! Mine felt a little inadequate after seeing their's!! The links are at the bottom of the post. You must check them out!!

I have 4 or 5 old windows just waiting in line to be repurposed! I always have these grand ideas when I bring home an old window, you know what I mean?
This one is on the smaller side and I've actually used it one other time. I popped a piece of foam board in the area where one of the panes is missing and created a temporary chalkboard: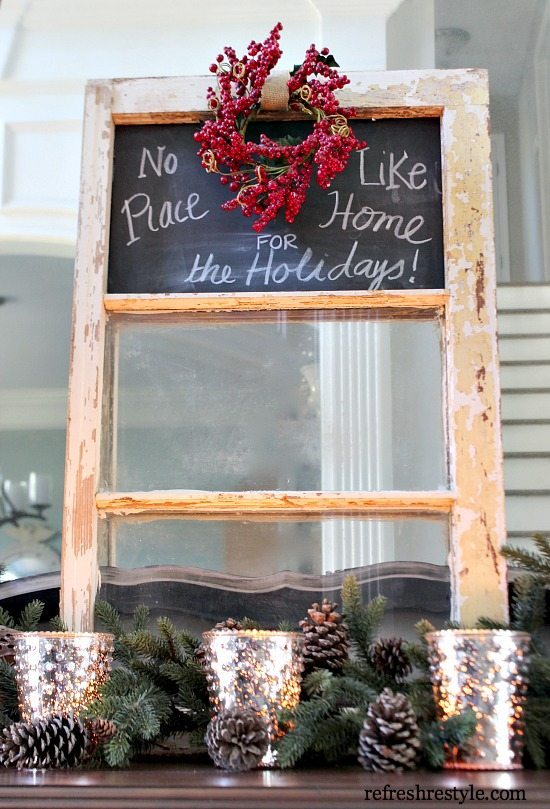 See it was great having an old window just hanging around!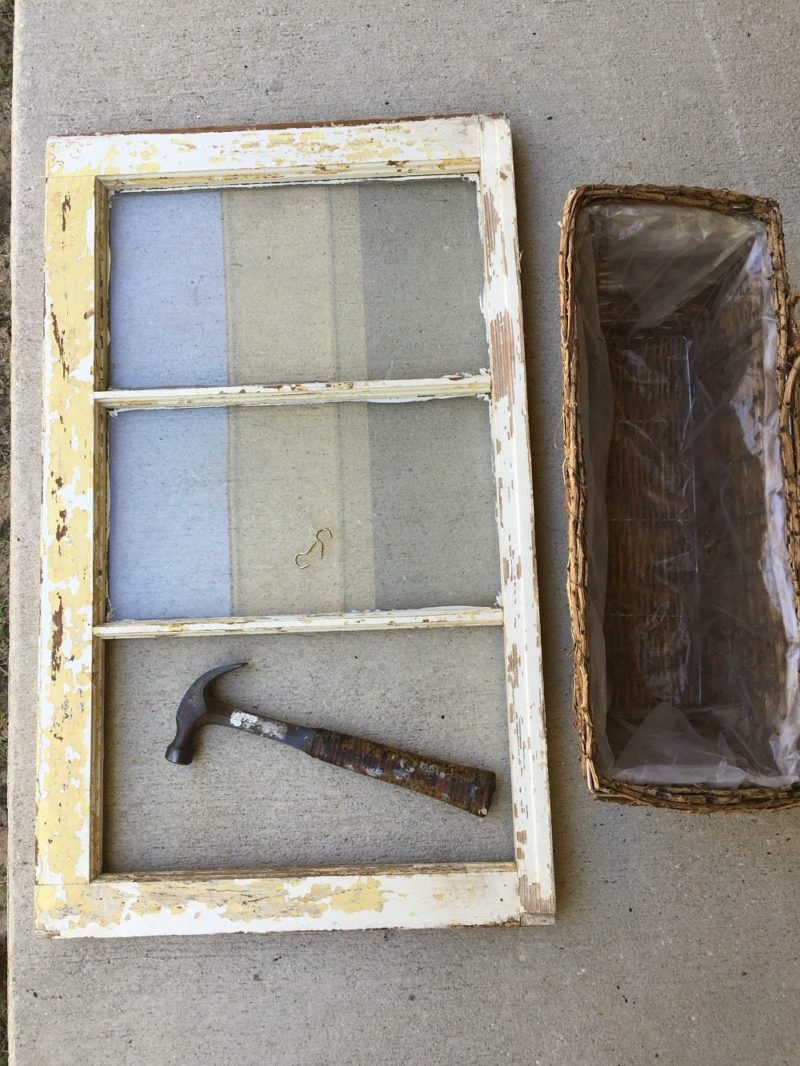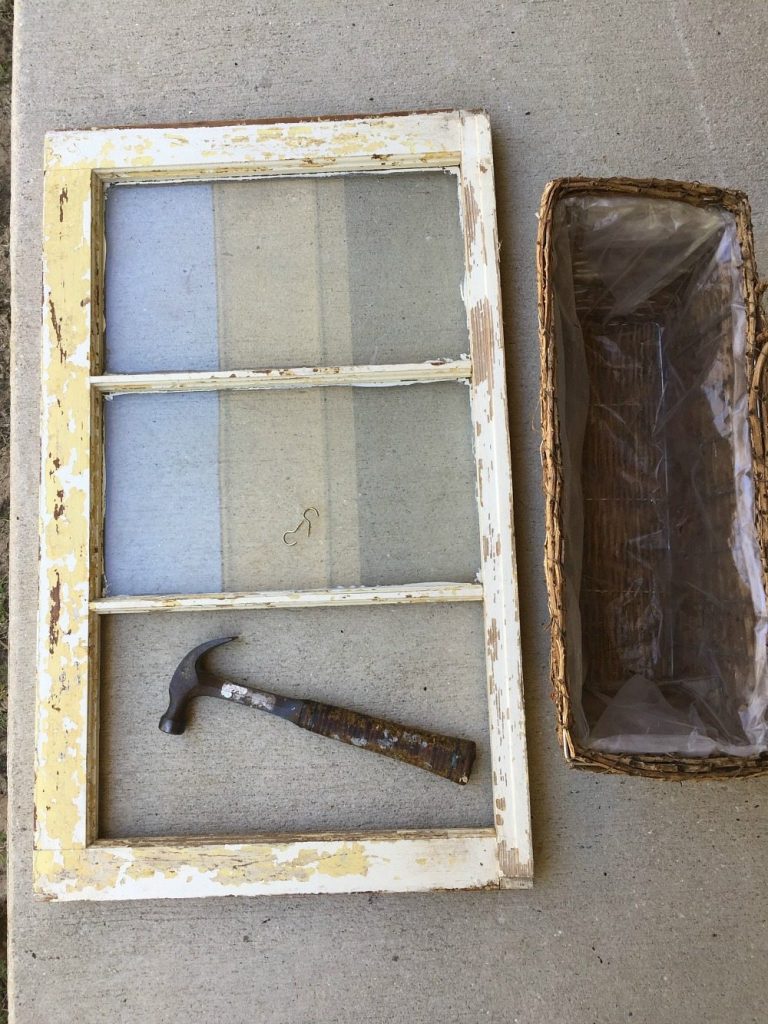 For this project I tapped a couple of cup hooks in to the bottom of the frame and added a window box basket.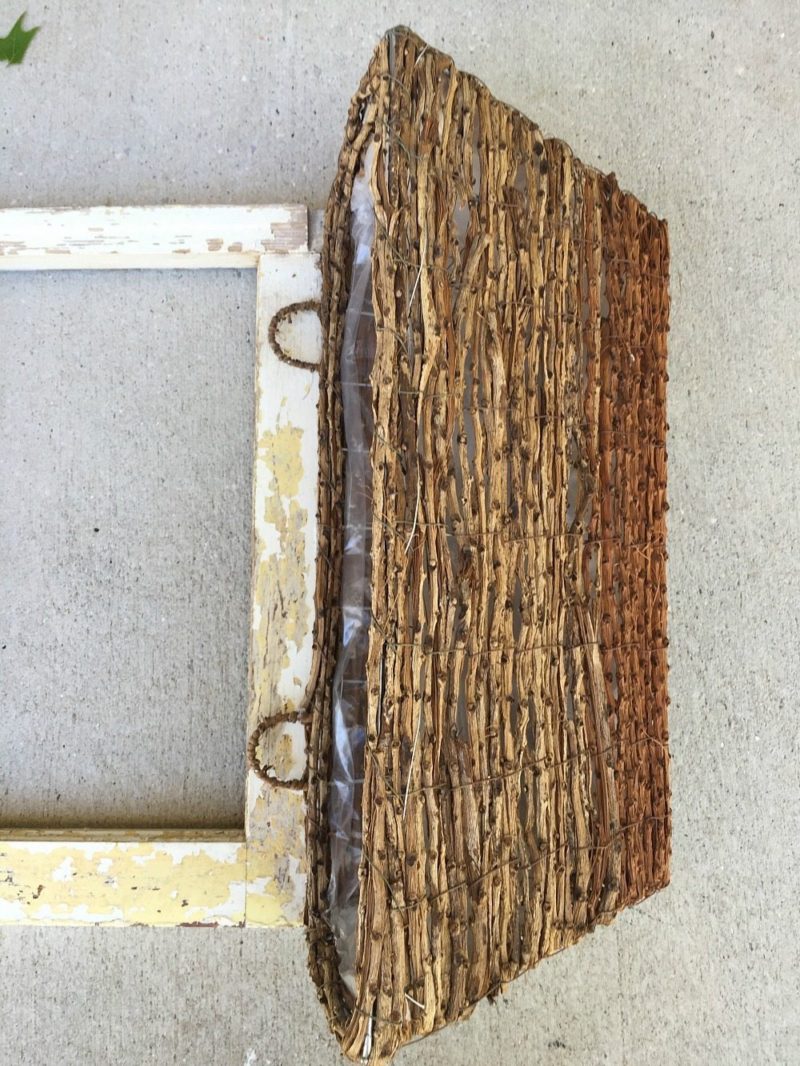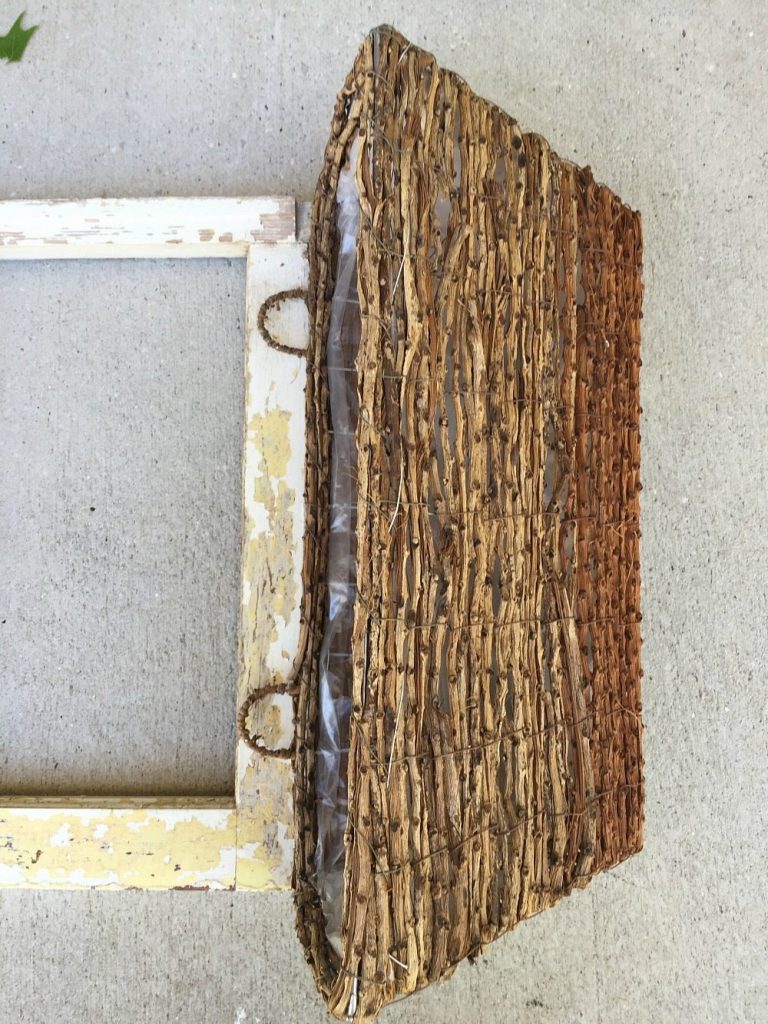 I love the chippy paint on the window. I'm sure I will keep it forever!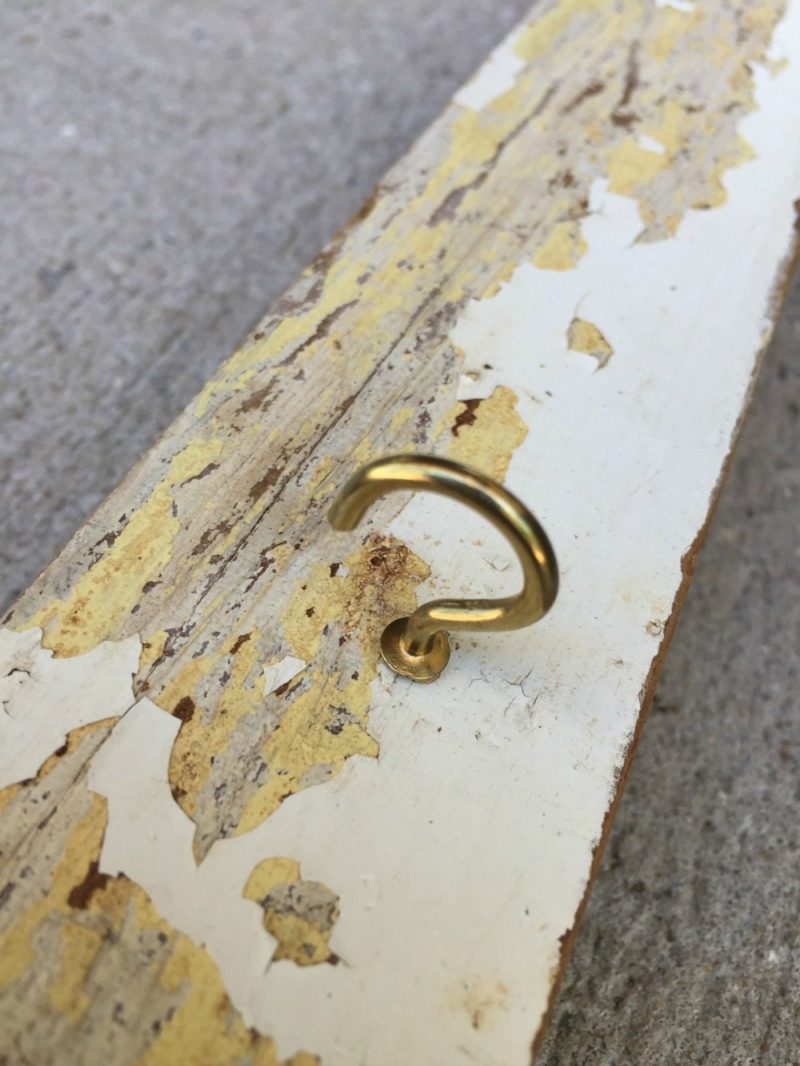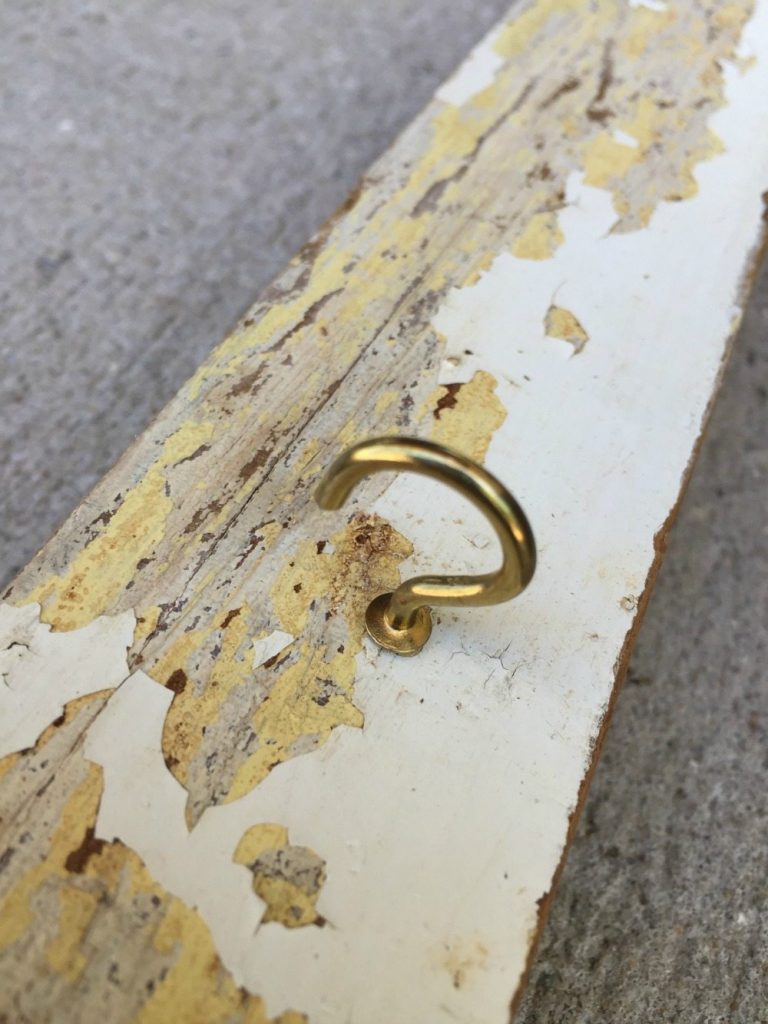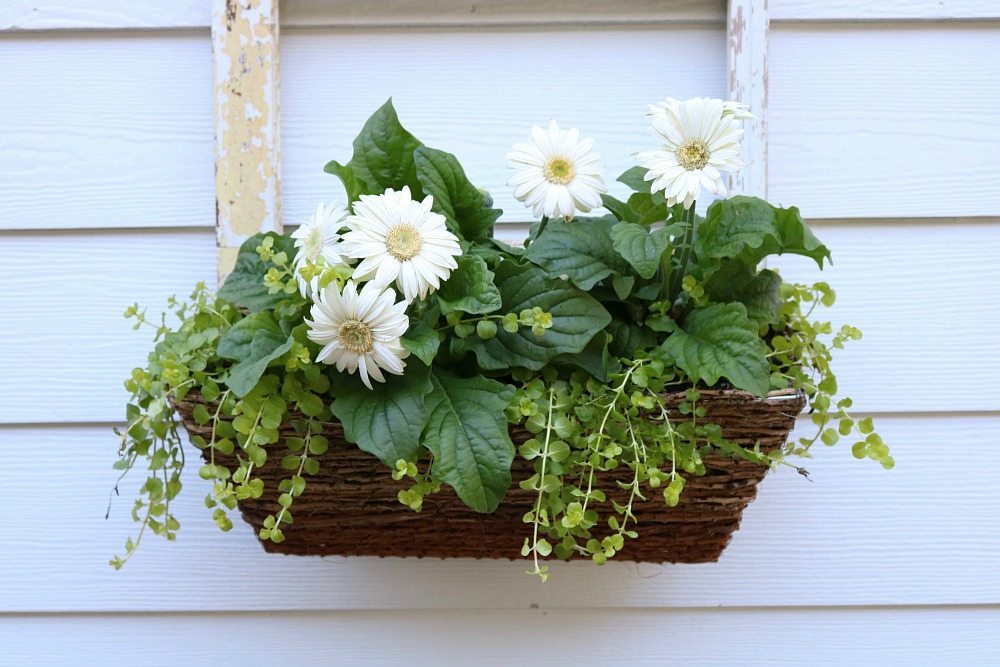 After adding the hooks, I added a little potting soil and my plants and hung the basket on the window.
This would look great hanging in the bathroom and instead of plants just add towels!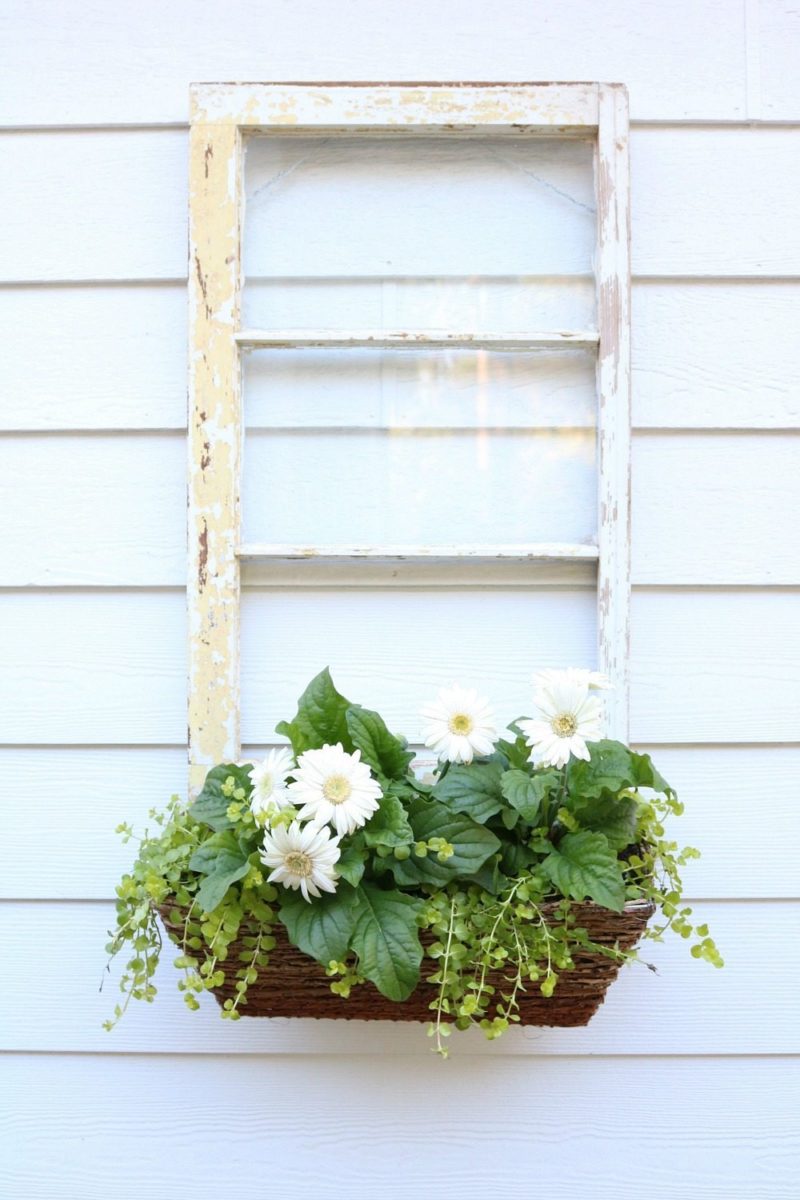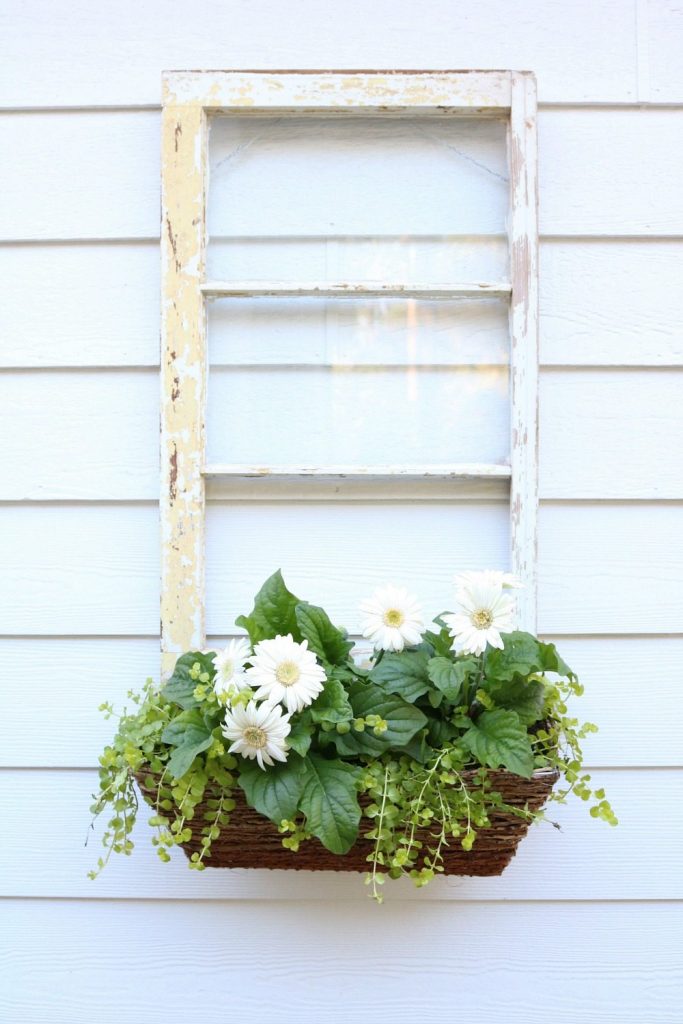 Be sure to check out these repurposed window ideas:
Window Shadow Box – Confessions of a Serial Do It Yourselfer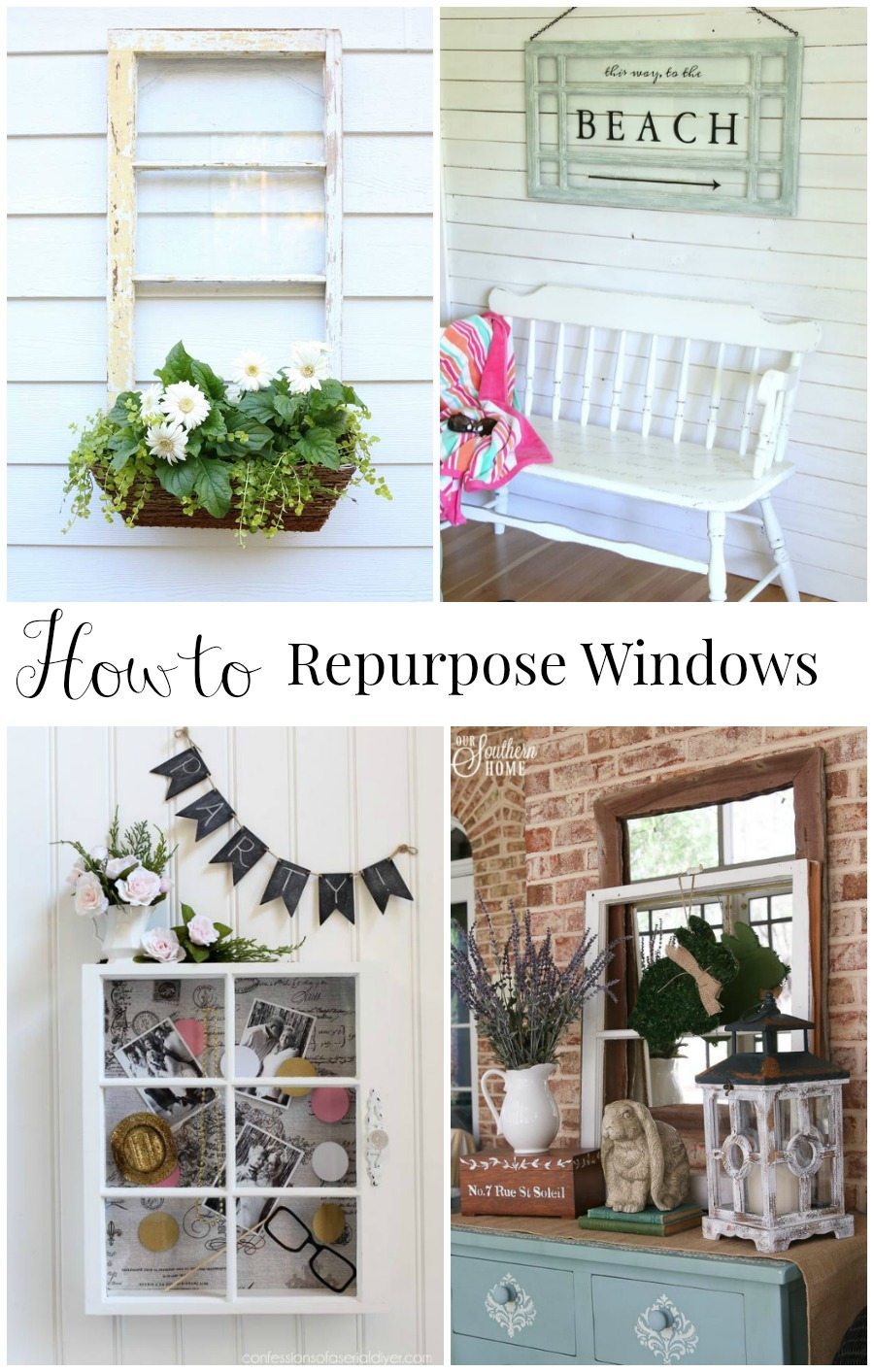 We hope you are inspired to get creative with your old window stash!!
Next month join us for our outside projects, anything goes and we will be taking it outdoors!!