Hello friends! Welcome to Thrift Store Decor Ideas, my blogging friends and I get together once a month to share a thrifty find and how you can use it in your house or refresh and repurpose it. This month I am happy to present my vintage kitchen scale makeover.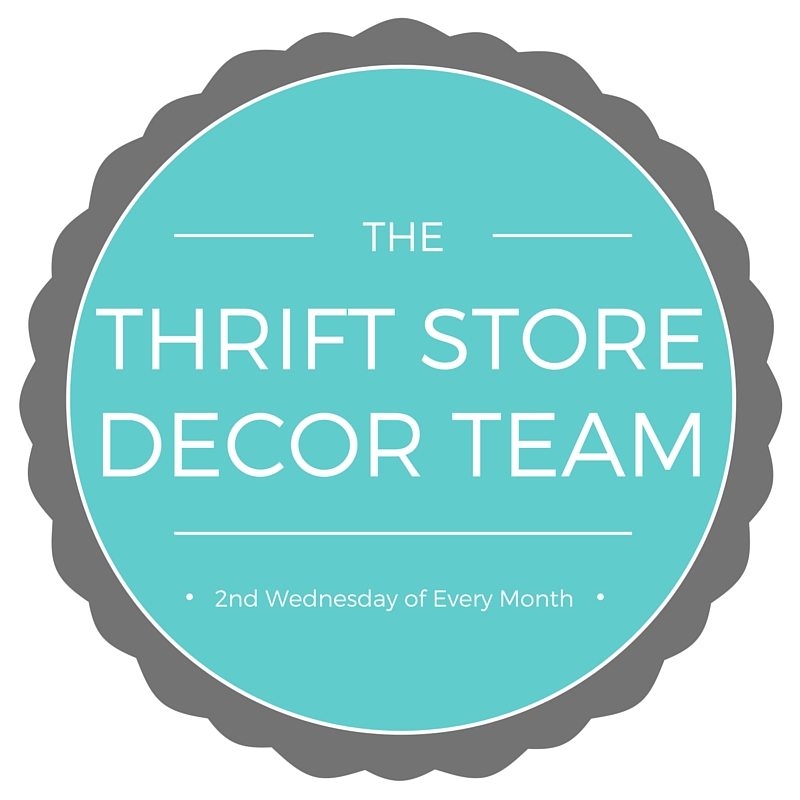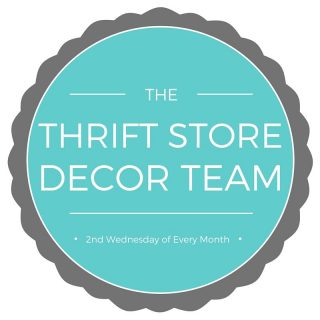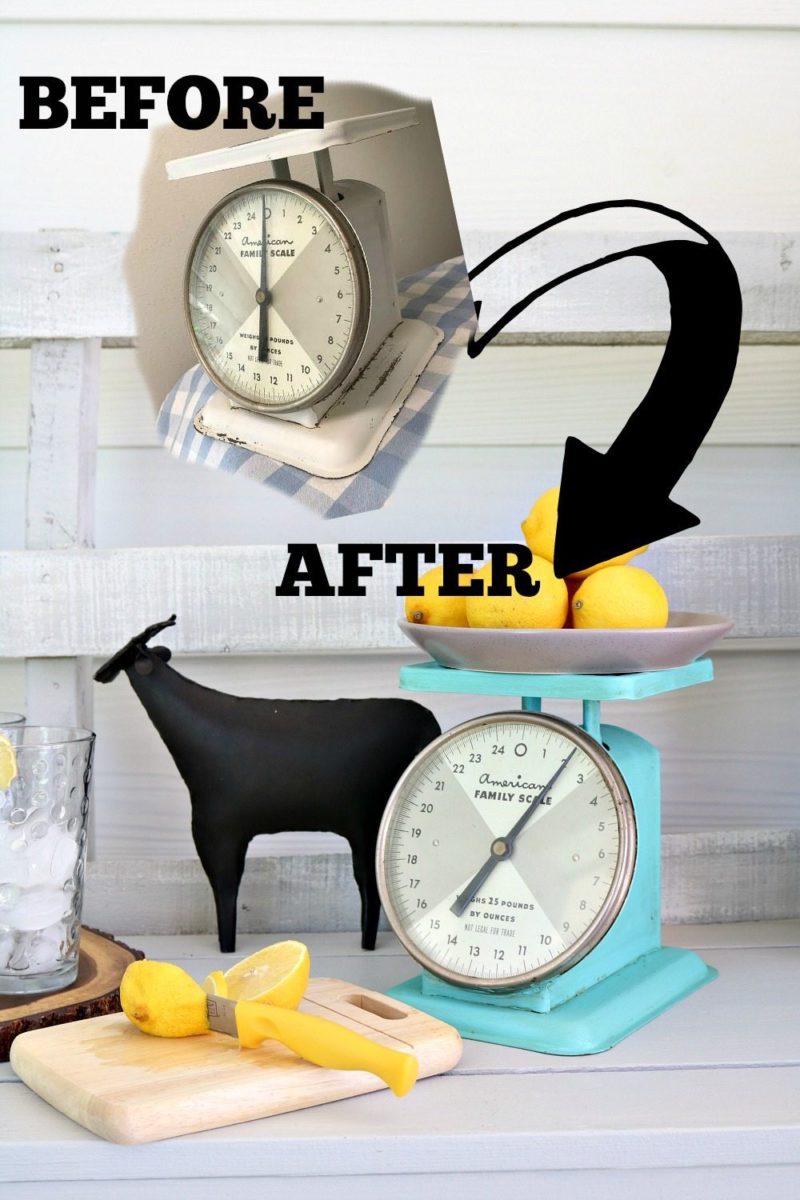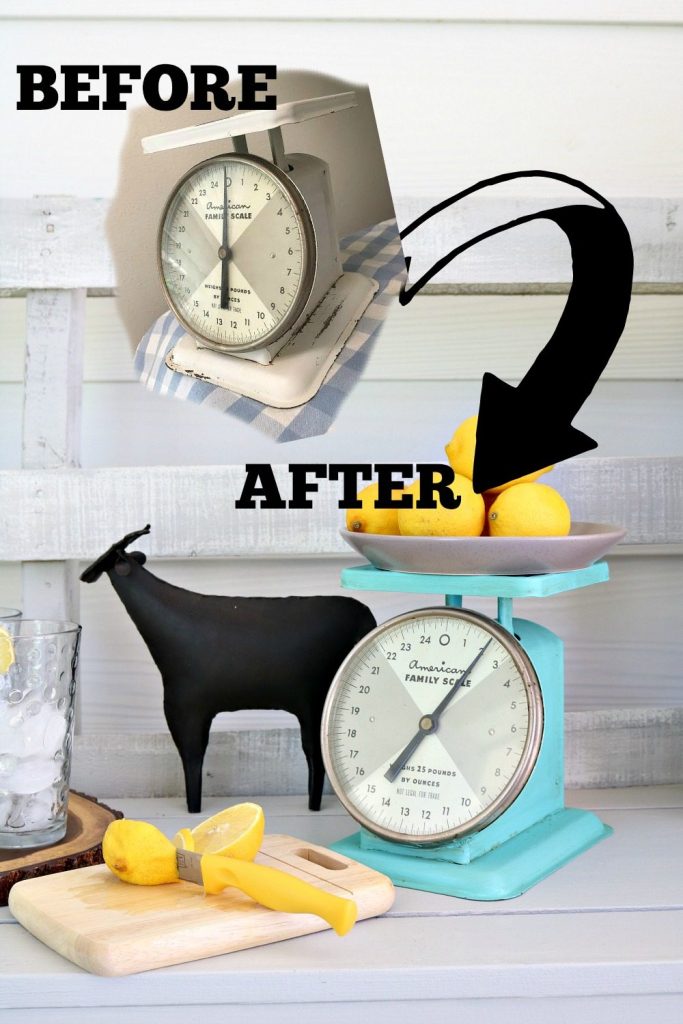 I searched high and low for the perfect farmhouse kitchen scale, some shade of blue or green. I never found them so I settled for this white one, knowing that I could paint it any color that I wanted.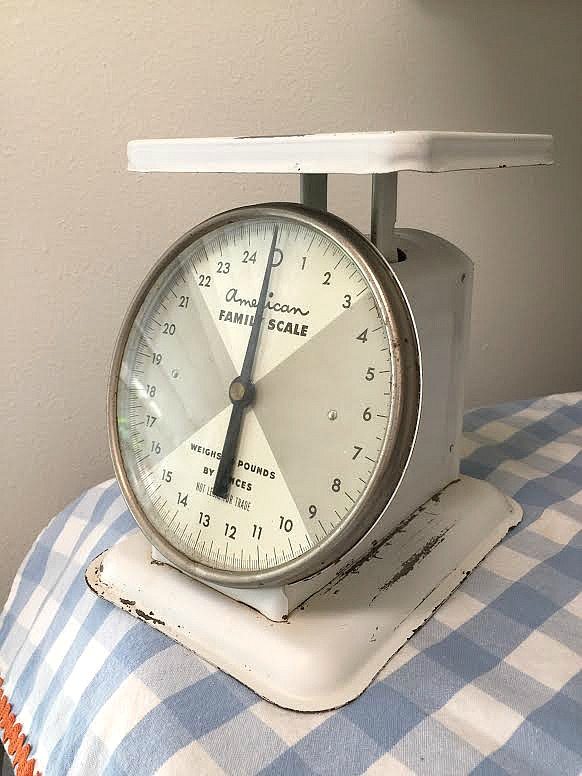 I don't use them to weigh anything but I could, the scales work. Most of the time use it as a riser for one thing or another. Today it's lemons.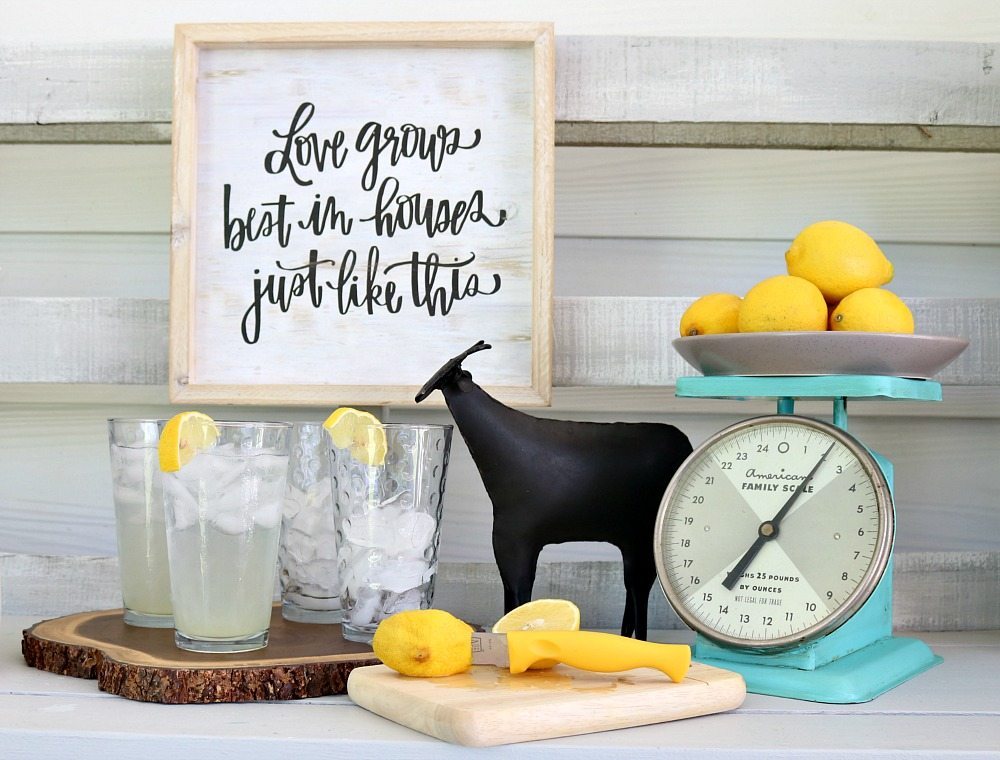 They are perfect for adding height on your buffet, showing off cupcakes or perching fruit. In the kitchen they add a pop of color in any corner.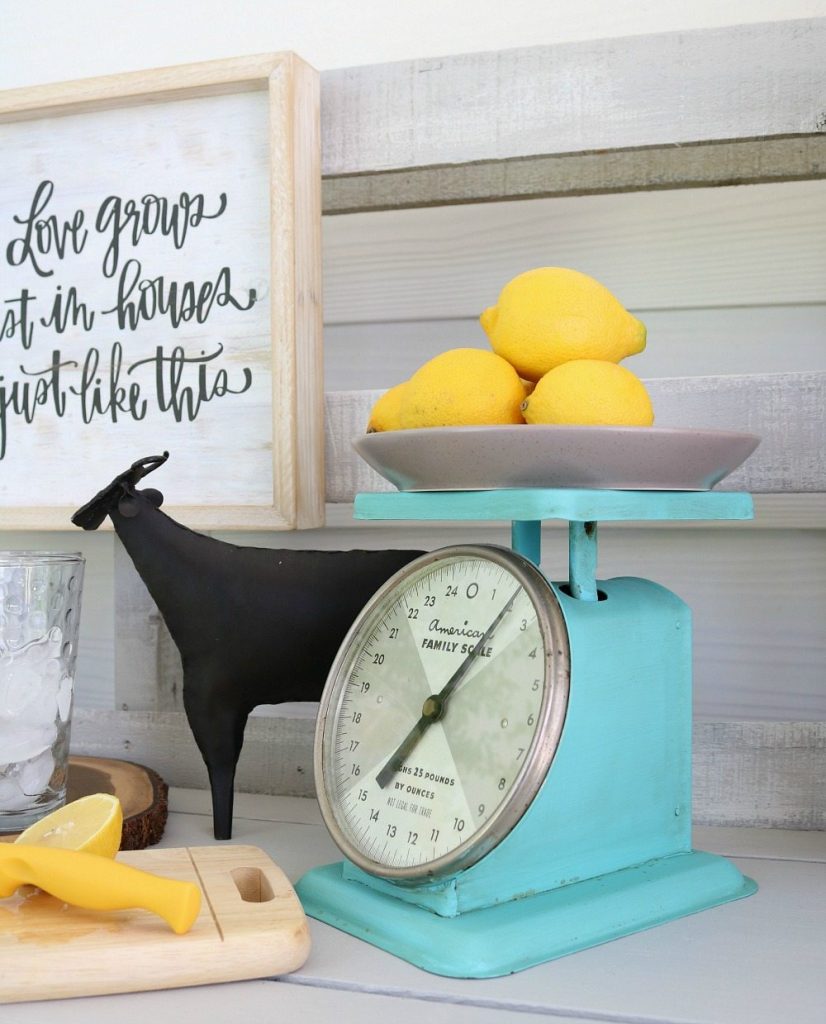 Amazon affiliate links are included for your convenience.
Here's what I did:
Lightly sand the metal area that you are going to paint.
Clean well, I used Krud Kutter.
Paint – I use Maison Blanche Outdoor Furniture paint – color Riviera.
After the paint dries, wax or top coat for protection.
I used 120 grit sand paper and cleaned with Krud Kutter to remove all the dust and debris. I've used the outdoor paint on other things that I leave outside, I know how well it holds up so I decided to try it on this metal scale. To change the tone of the paint color, I used dark wax by Maison Blanche. It toned down the color and changed it to more of a turquoise shade, I love it.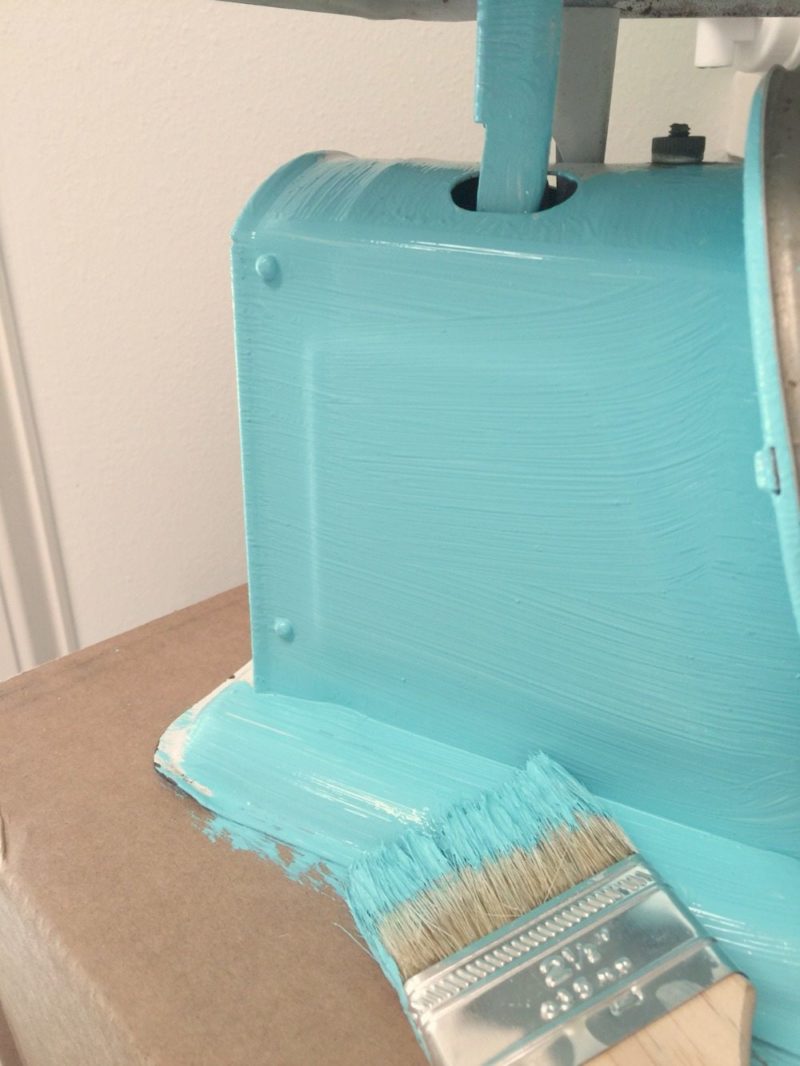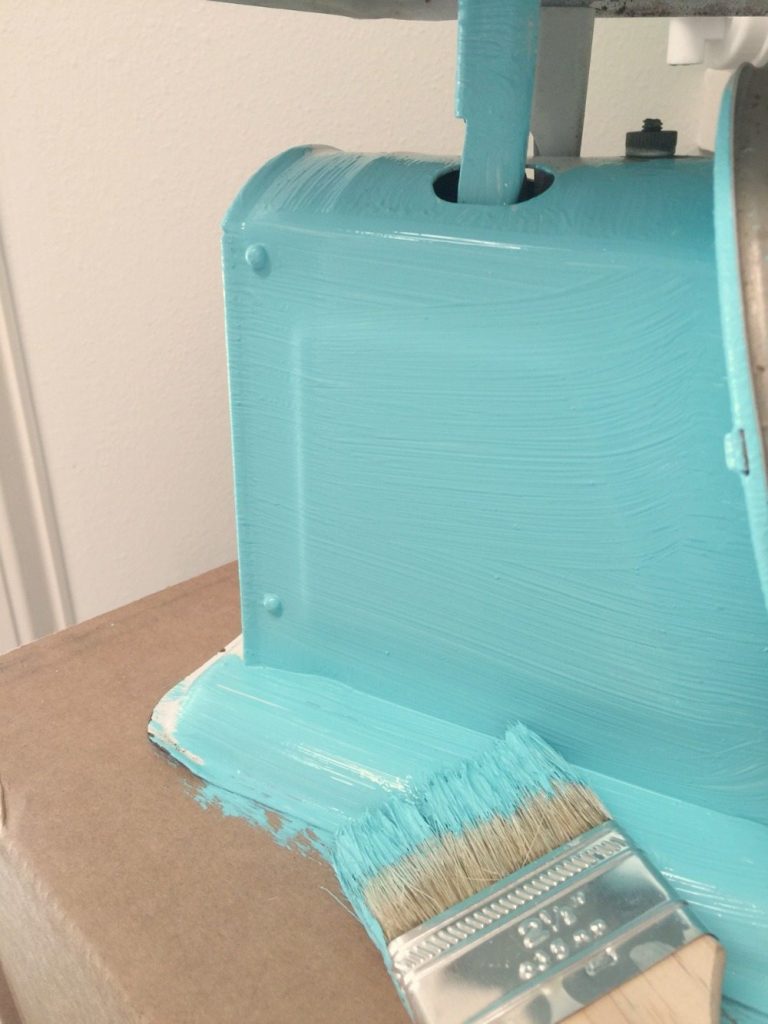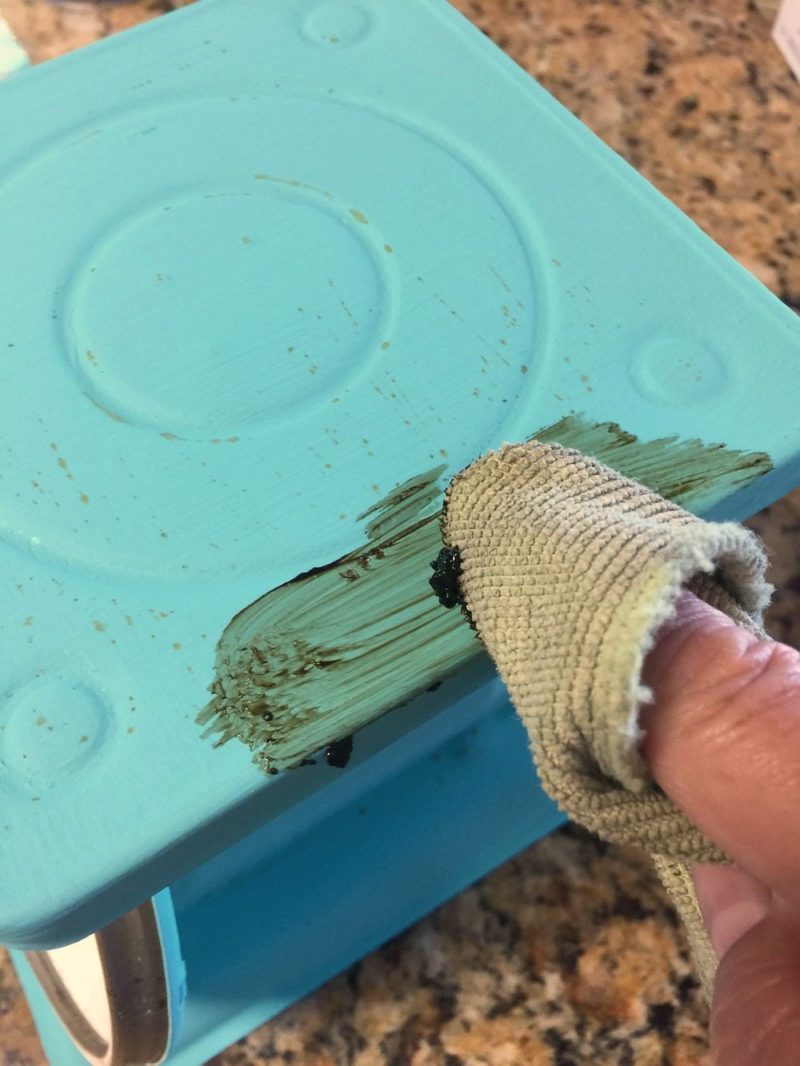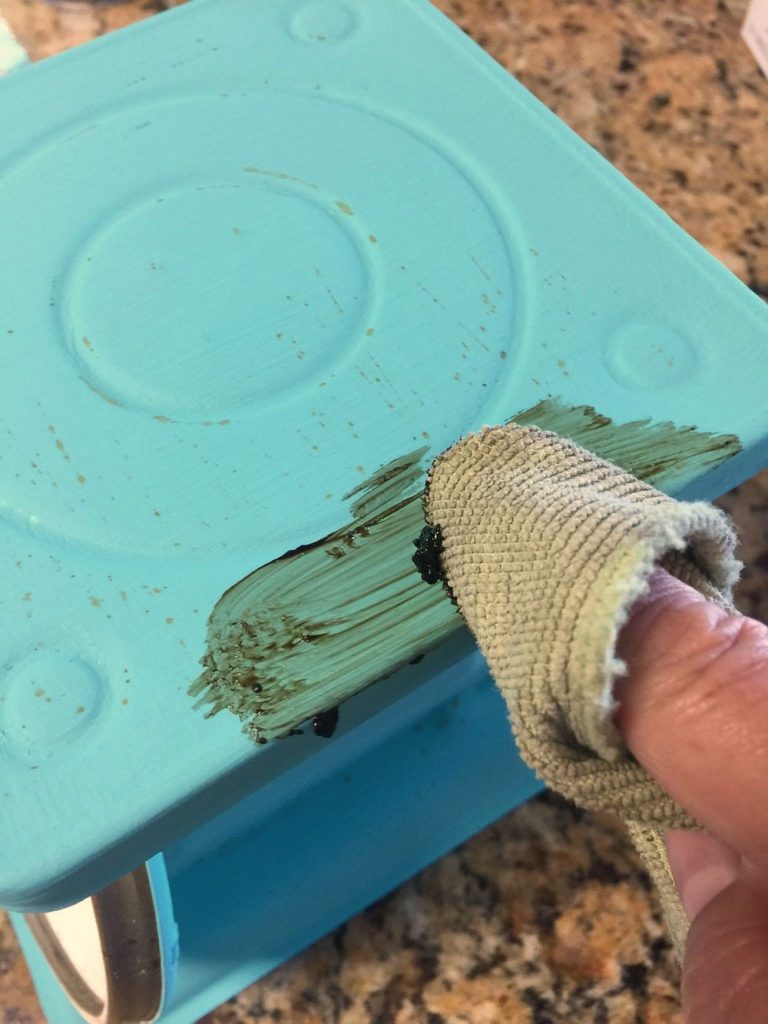 When you're thrift shopping and can't find exactly what you're looking for, remember you can paint it! That's what I do.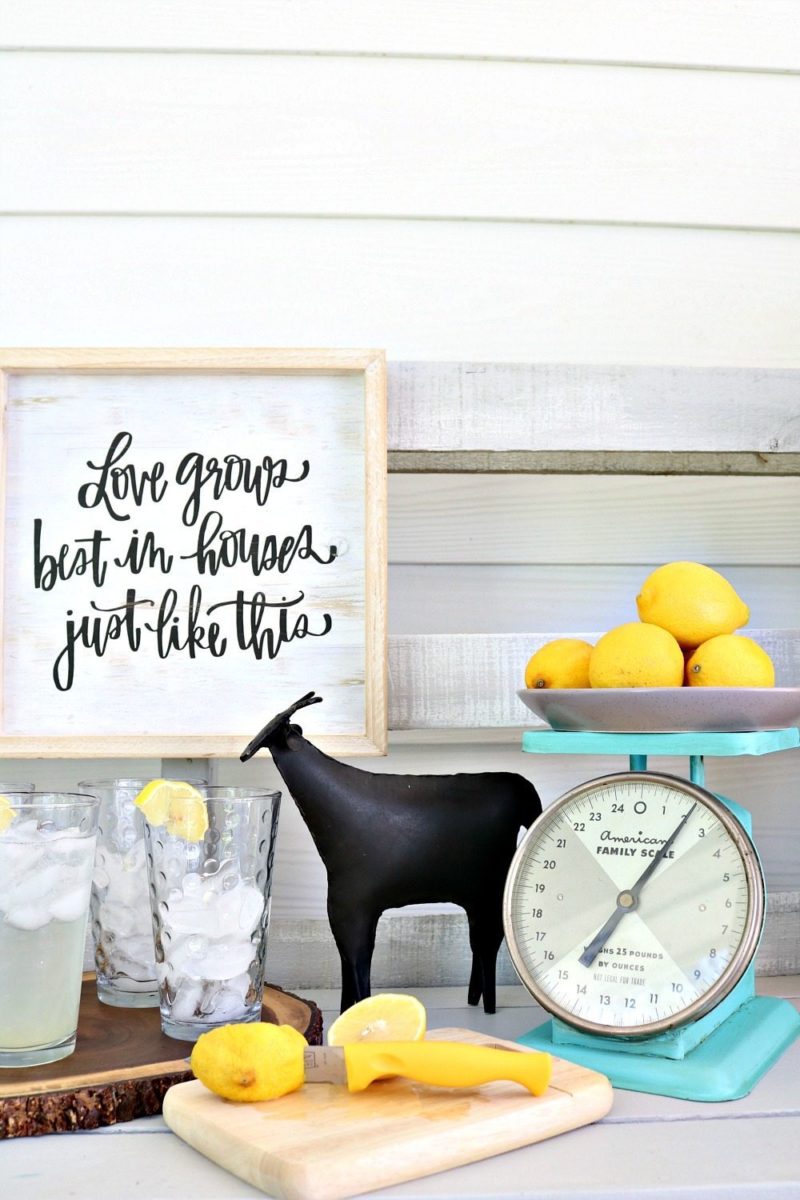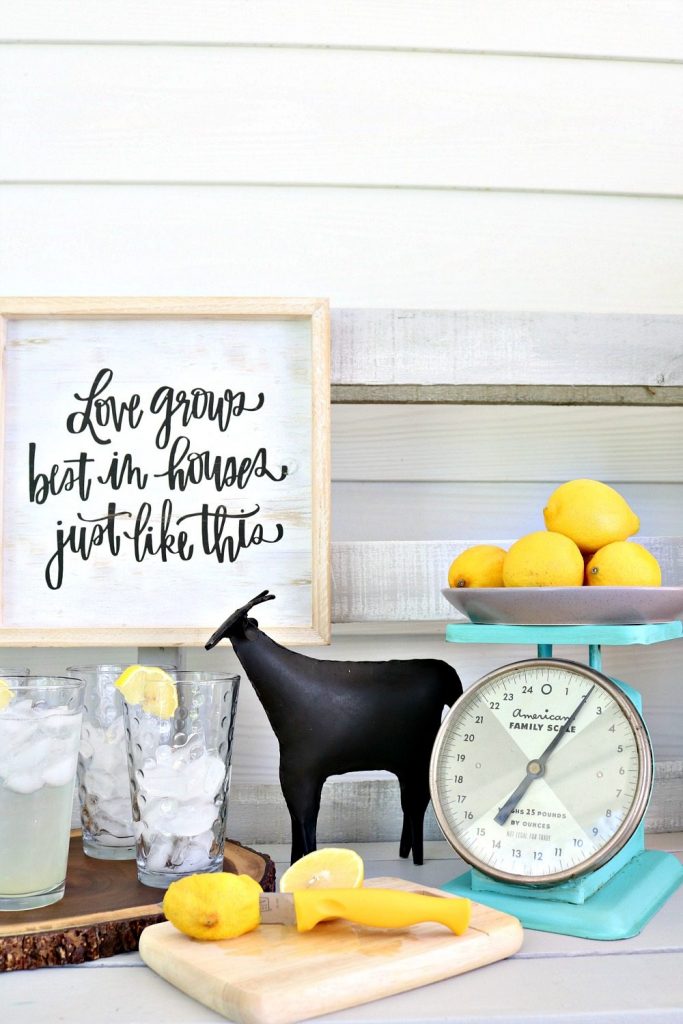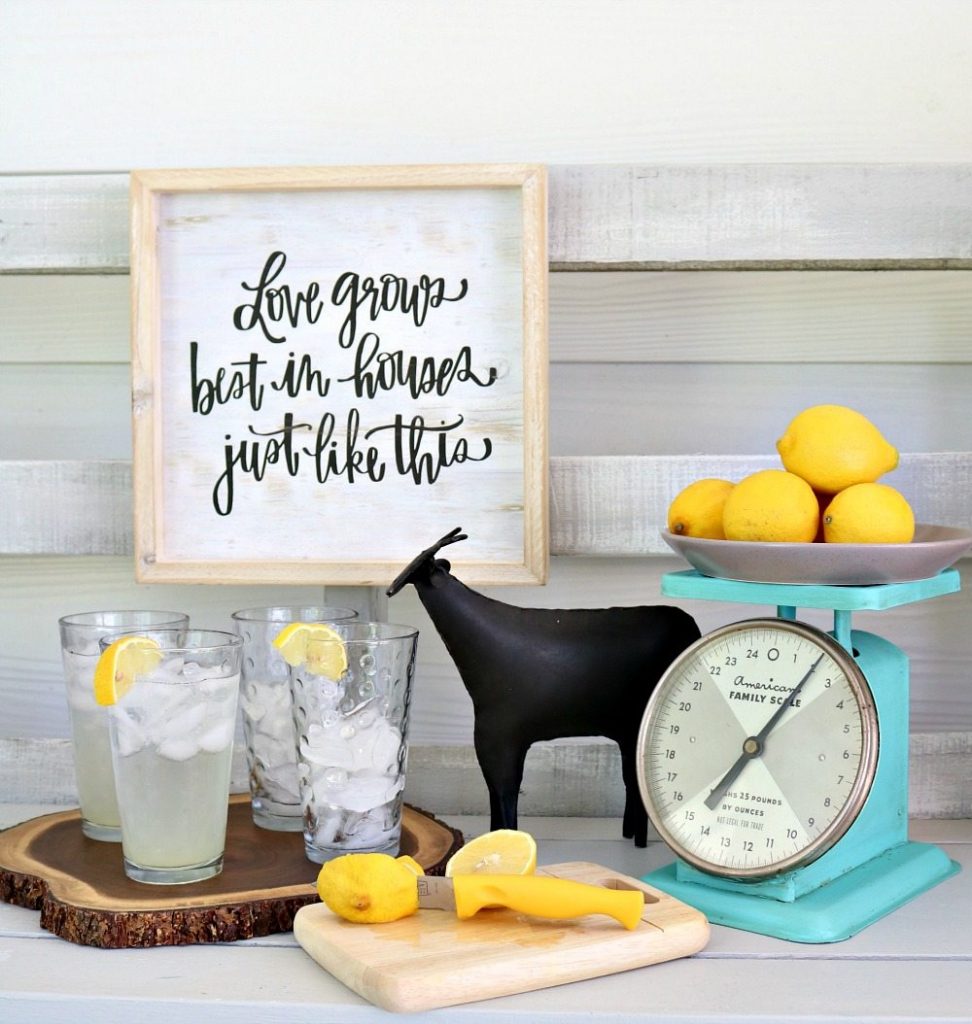 Don't pass up those cheap thrift store treasures!
Now head on over and see what my friends did with there thrifty finds:
Vintage Scale Makeover by Refresh Restyle