Hello friends, once a month my bloggers friends and I get together to bring you decor ideas that take 10 Minutes or less! This month I'm sharing two of current crushes, Vintage Milk Glass Succulents. It's true succulents are all the rage right now but if my Grandma Rackard were still around, she'd tell you really quick that they've been a favorite in our family for a long time. As kids we'd always get in trouble for plucking a few of those chubby leaves off just to see what they were made of.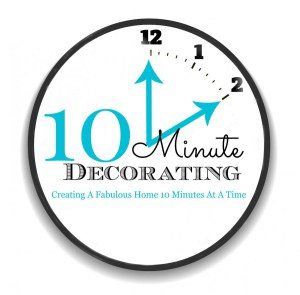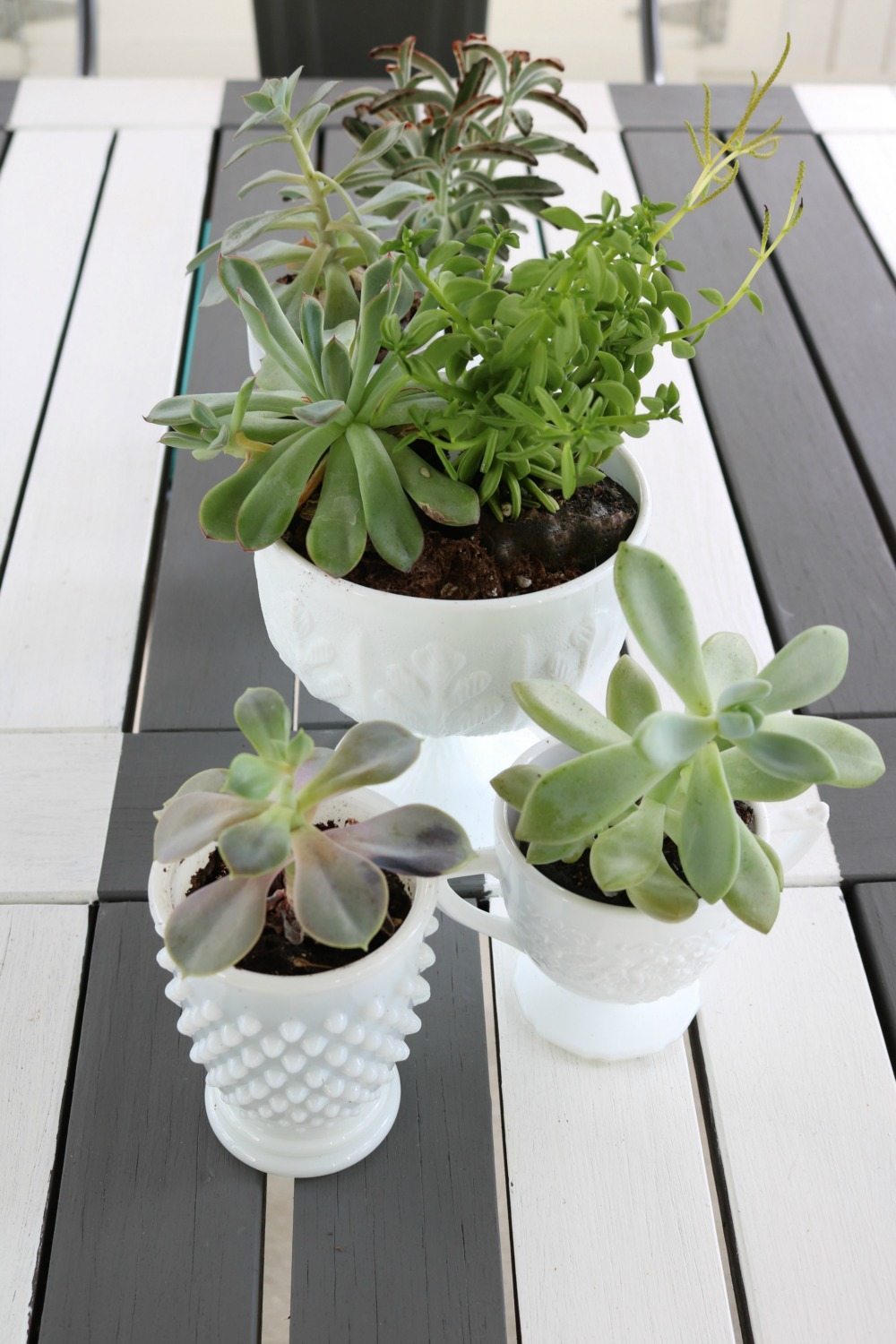 If you collect dishes like I do, then you're half way there, to creating a beautiful centerpiece. I am drawn to white dishes and when I see cute and different milk glass, I usually grabbed it. It sits around in the china cabinet never seeing the light of day.
After my last succulent project, I had a few left over. Those never used milk glass pieces are looking so happy right now!
I have included affiliates links for your convenience.
You will need:
Line the bottom of your container with pebbles for drainage. Place succulents in the containers and back fill with soil.
Succulent care:
Do not overwater! They do like water but don't like their roots to sit in water, water once every week or two. Give them bright indirect sunlight 4-5 hours a day.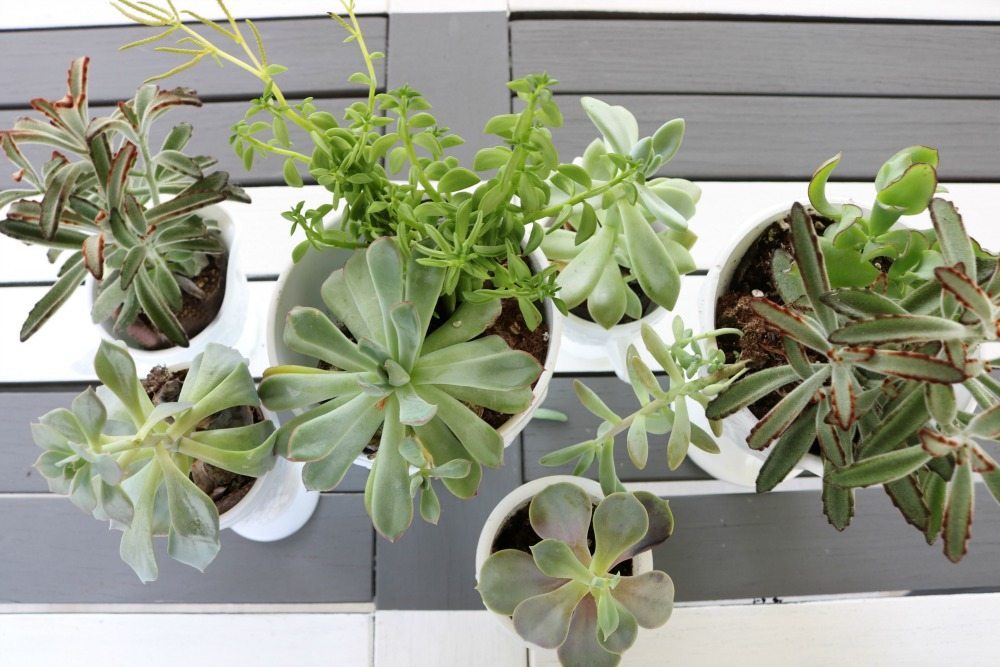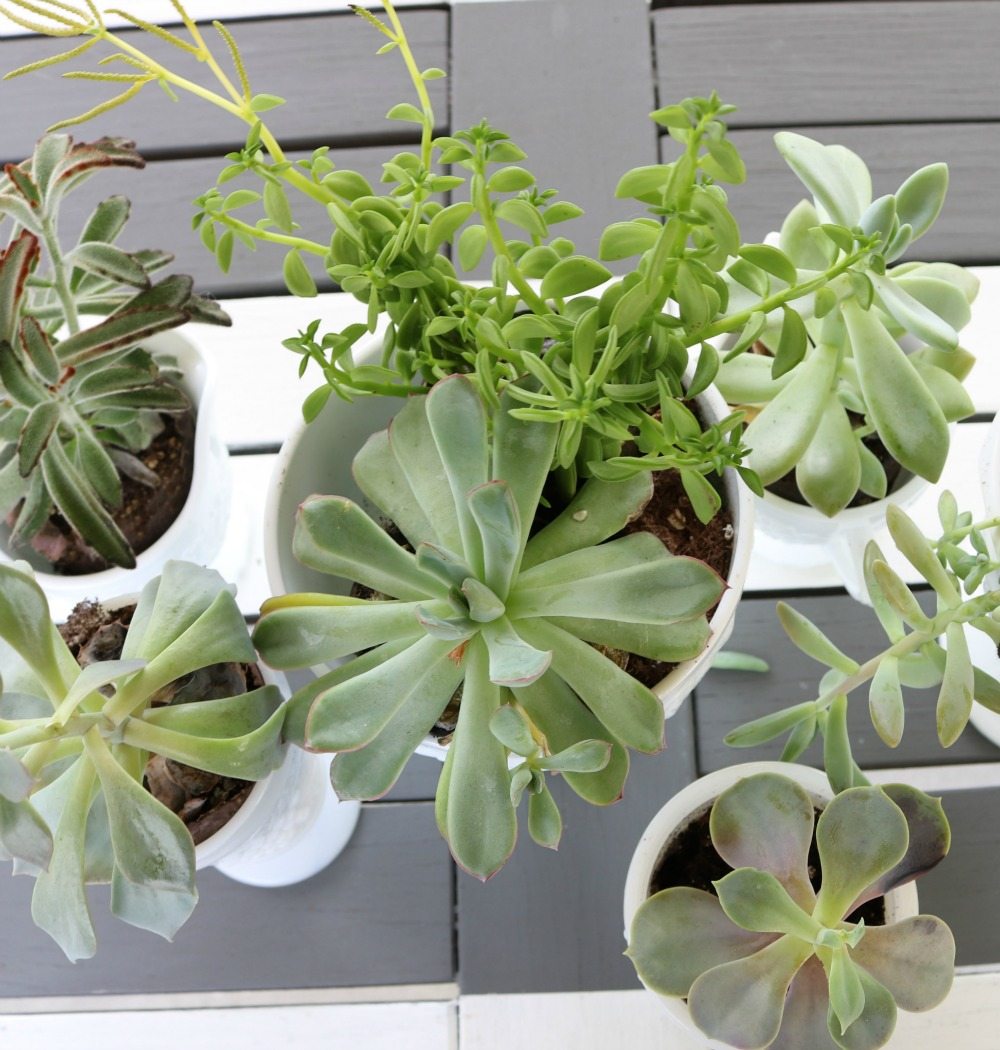 Currently my succulent collection is outside on the covered porch, they are loving the indirect sunlight. On average, I have been watering them weekly. I am sure to let them dry out before each watering.
You can see my vertical garden, on the wall in this photo: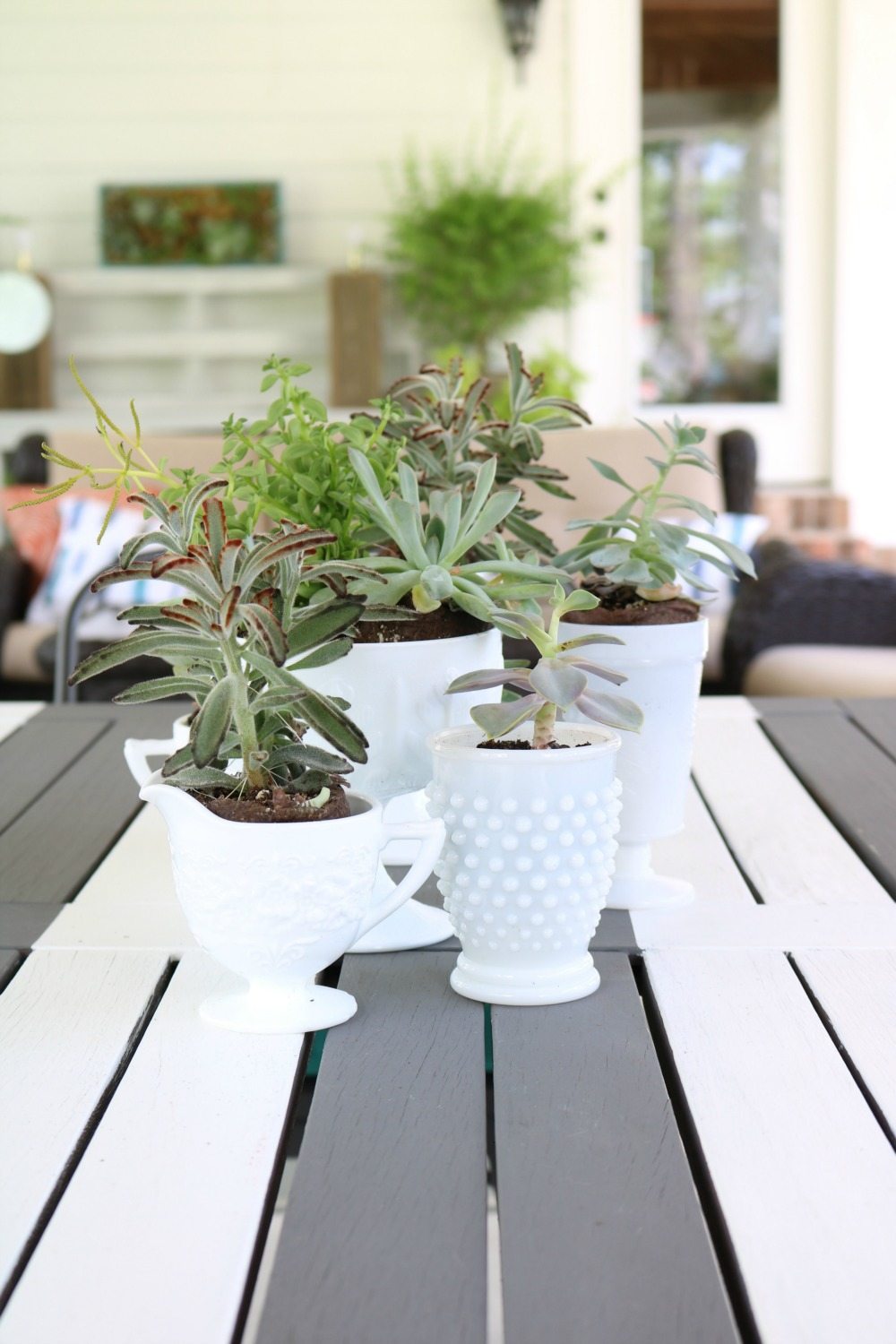 Up close view of the vertical garden, it took a little longer than 10 minutes to make: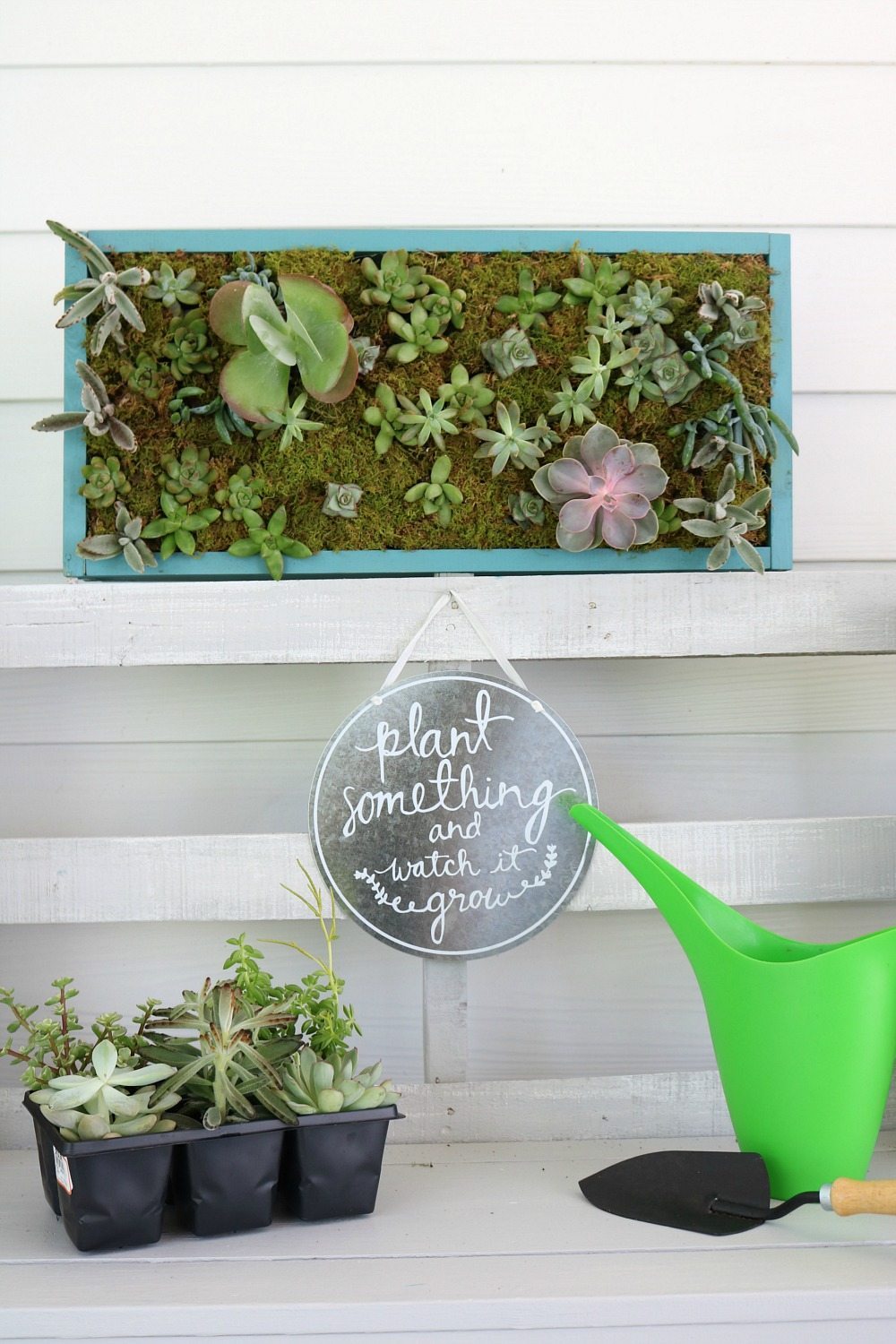 Another idea: Succulents in vintage container of glass bowls…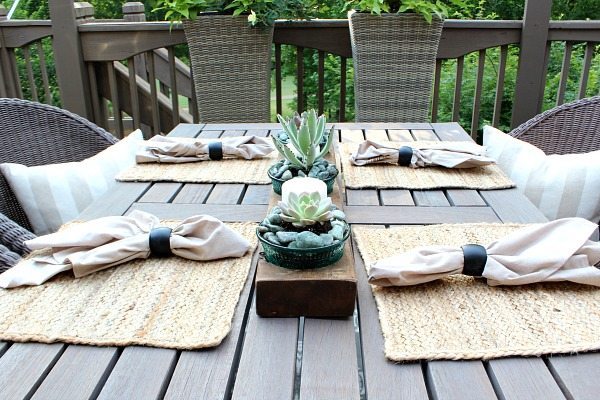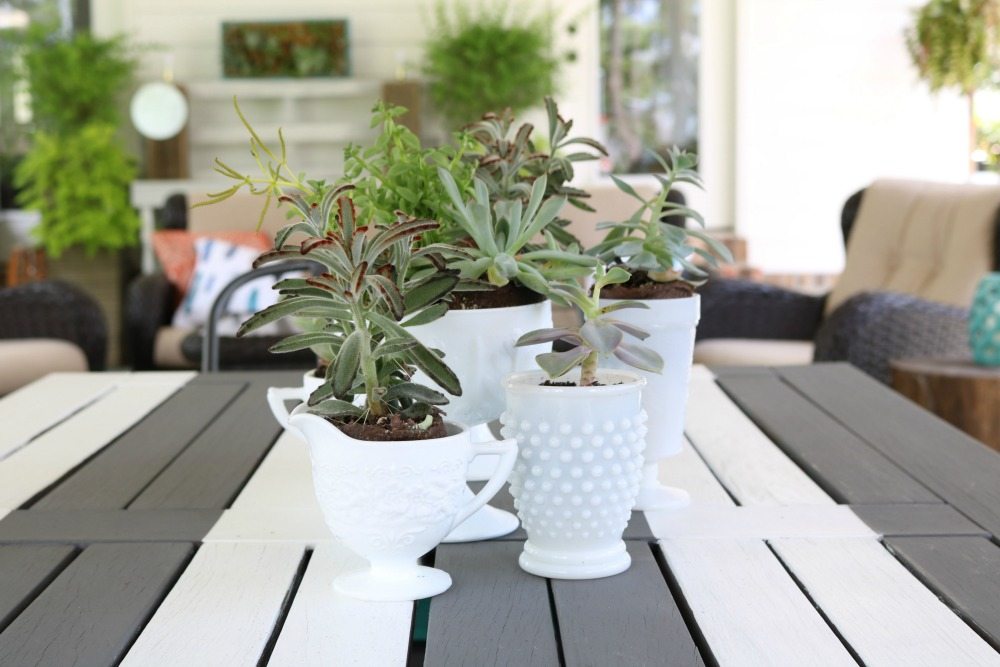 Succulents make a fun centerpiece, quick and easy!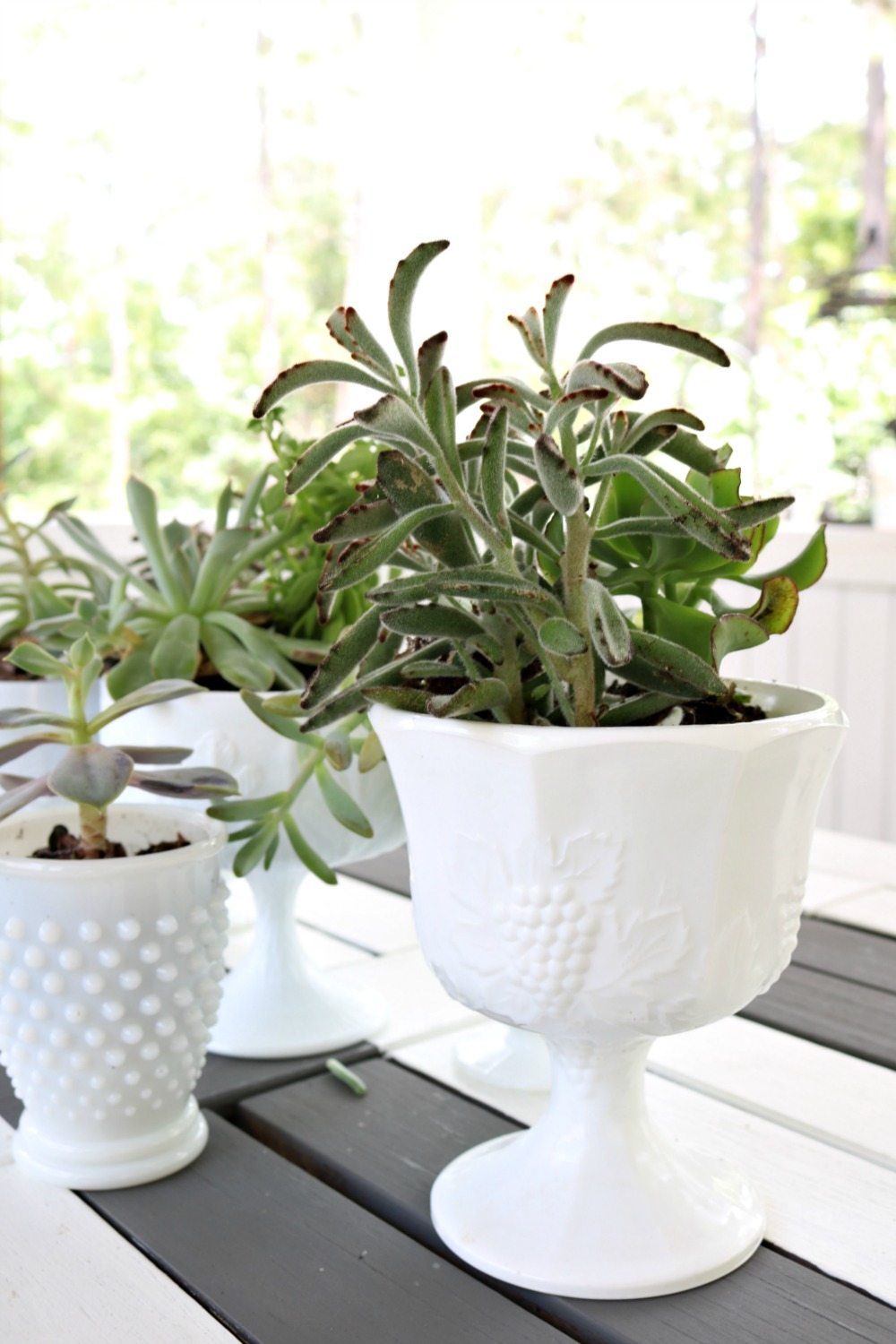 Check out these fun and quick ideas, 10 Minute Decor Ideas:
Please check out these easy, fun and summery 10 MINUTE DECORATING ideas…
Pin It for later: