Have you thought about starting a blog?
Are you a blogger already!
I'm excited to share "What The Tech?" e-book with you today! And we're giving one away!
When I started blogging I didn't have a clue how to do anything. Luckily, my son was a big help. He's busy and doesn't have all the time in world for me and my blogging questions, needs or little mess ups!
Over the years, I've meet several blog gurus. One of which is Lesley, from Chaotically Creative. She's been my saving grace several times with technical issues! One time, actually many times, she would drop what she was doing to help me out with problems and changes that I needed on the blog.
As you can see, I am a big fan of Lesley! I know you can hear my excitement, I was thrilled when I found out she was writing an e-book about the technical side of blogging and she asked me to review it.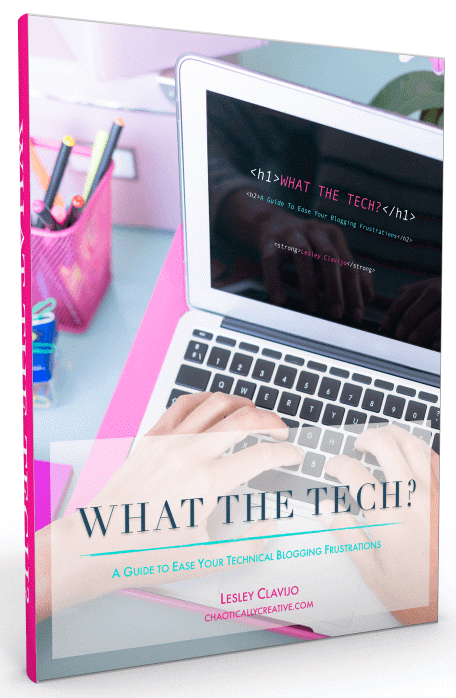 If I had this book years ago, Justin wouldn't run from me when he sees me coming 😉
Lesley has the ability to communicate the blog techy language in a way that (even) I can understand.
She has written the book in such a way that you can go from blank screen to a well designed blog in no time.
Confession time for me, Justin did everything for me, from buying my domain to setting up my WordPress blog, because yours truly only knew how to load a paint brush with paint and refresh a piece of furniture.
Over the years I have felt crippled with lack of technical knowledge. What the tech? can solve that problem for you and me, sure my site it up and running but Lesley goes deeper! With stuff like CSS and FTP – yep!
Click here to see all the details: What The Tech?
Thanks to Lesley, I am giving away one Master Class of What the Tech? away! Enter the Rafflecopter at the end of the post! It's an easy entry.
I've included my affiliate link if you'd like to purchase now just click here: What the Tech?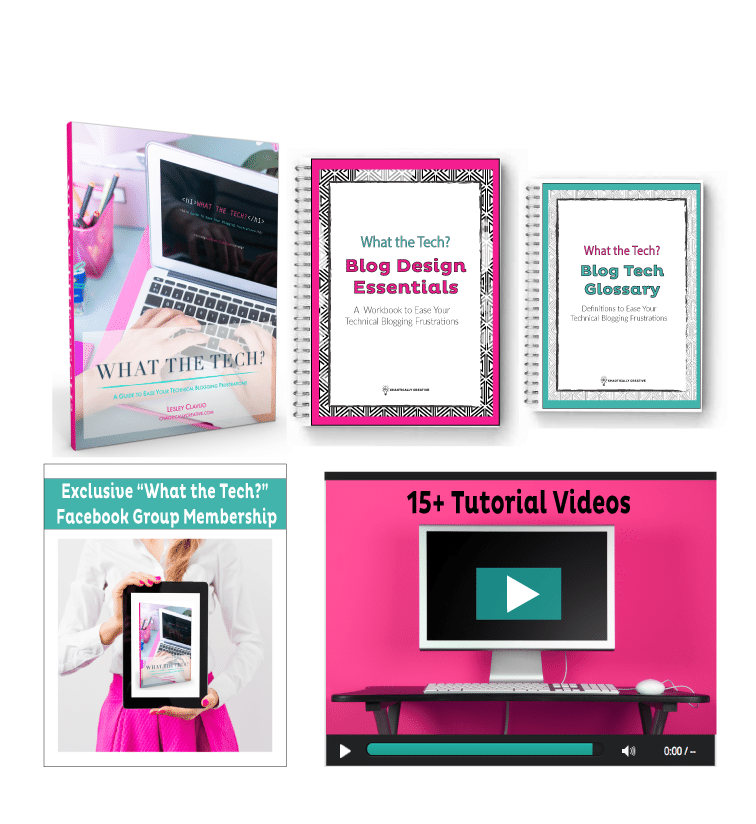 Good Luck!
a Rafflecopter giveaway