Recycle Wine Bottle Torch
When a good thing comes along, I will try it!  I saw this over at Inspired By Charm (Thanks Michael!!) and knew that I had to have one three, jumped in the car and headed to Lowe's.  It took longer to find the parts, than it did to make one.  I followed the directions exactly as they are described here at Design*Sponge.  Here's what you'll need, also from Design*Sponge!
Supplies Needed for wine bottle torch:
1. Empty Wine Bottle (You can use any bottle you like as long as it's glass and the neck is 1" in diameter. Be clever!)
2. Teflon Tape 1/2"
3. Copper Top Plate Connector (threaded for 3/8"-16 thread rod)
4. 1" Split Ring Hanger (threaded for 3/8"-16 thread rod)
5. 1/2" x 3/8" Copper Coupling
6. 1/2" Copper Cap
7. Two Hex Nuts (threaded for 3/8"-16 thread rod)
8. Two #10 x 1" Zinc Plated Wood Screws (if your mounting it to wood)
9. 3/8"-16 Zinc Plated Threaded Rod (I bought a 3' rod and cut it down to 8, 4-1/2" rods with a hacksaw.)
10. Tiki Replacement Wick
11. Torch Fuel (For safety reasons, only use fuel made specifically for outdoor torches. i.e. Tiki brand)
Helpful Tools: Channellocks, adjustable wrench, hacksaw, power screwdriver, and a funnel
****Safety Note: This is for outdoor use only. Tiki brand recommends that the wick never be set higher than 1-inch, and I recommend that you exercise the same discretion and common sense that you would with any small open flame.*****
Read more at Design*Sponge !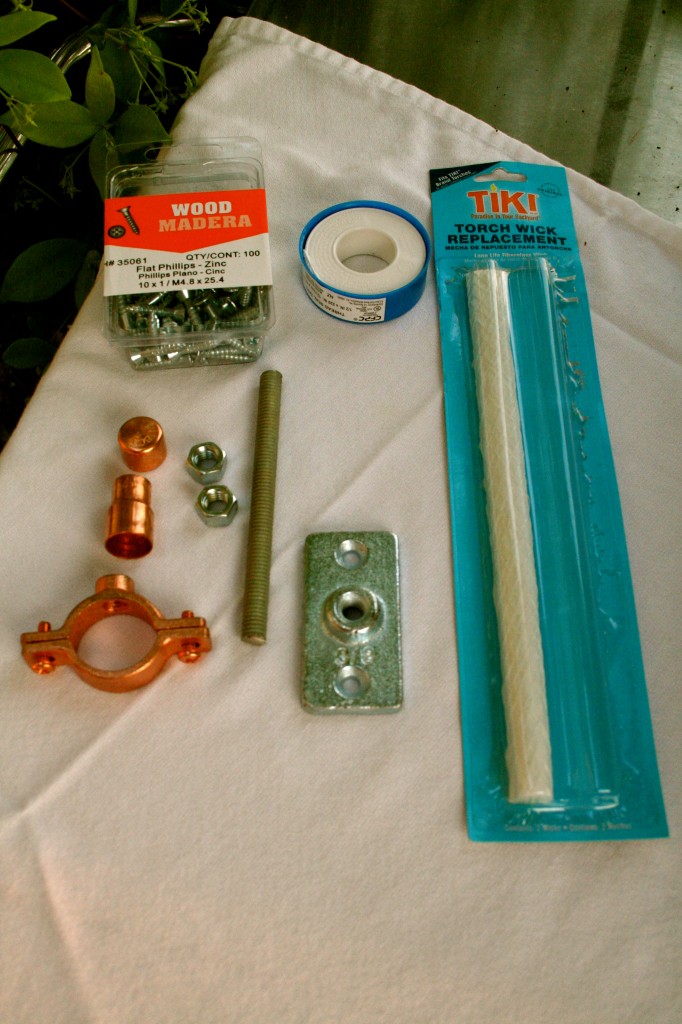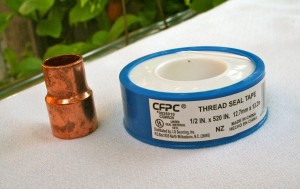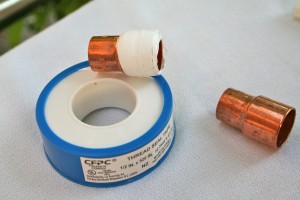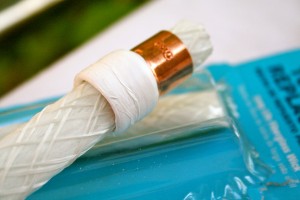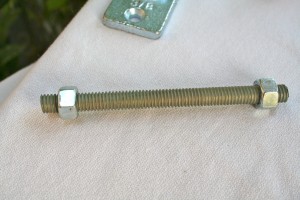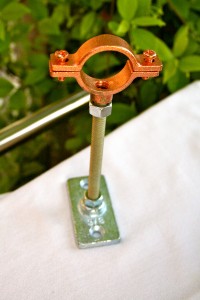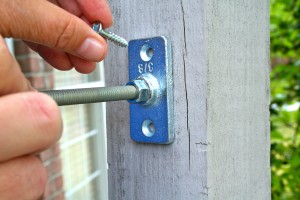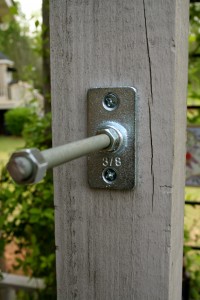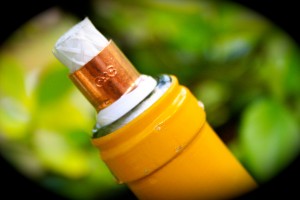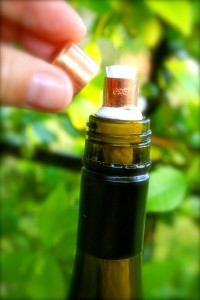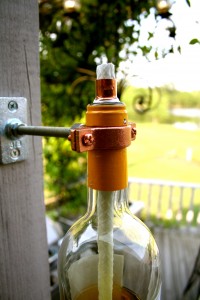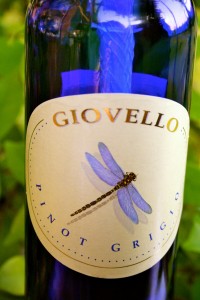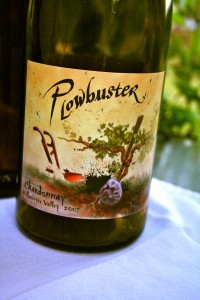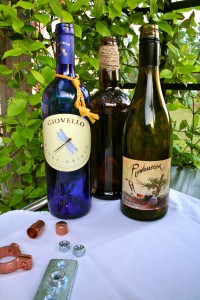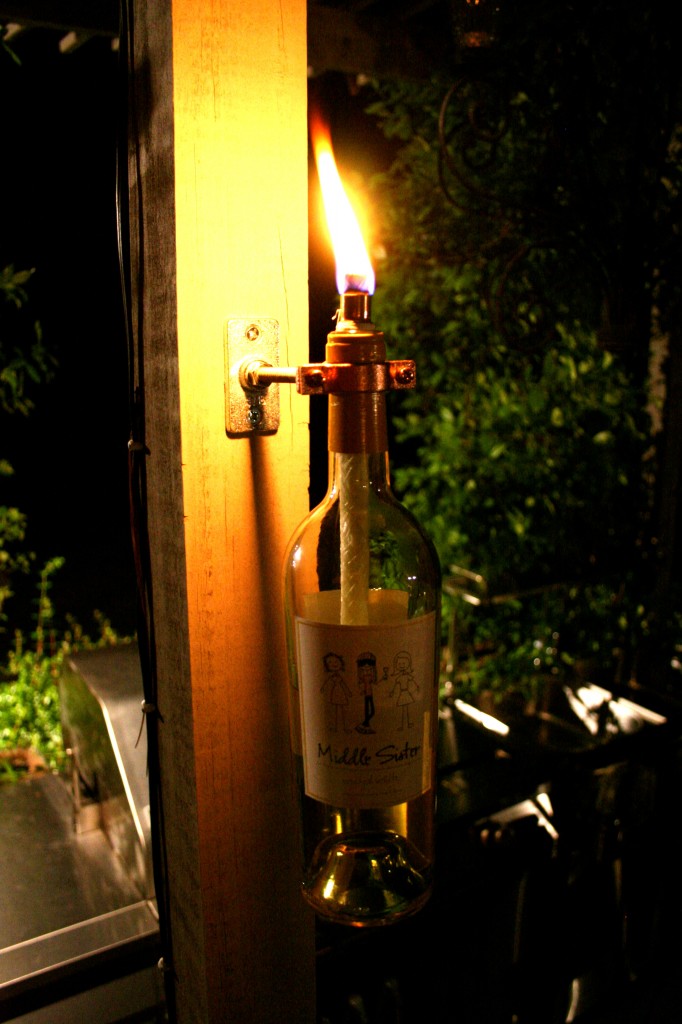 Let me know if you have any questions, I think the pictures speak for themselves, go to Design*Sponge for assembly instructions! Not only did this post get long, but I also hit the publish button before I was finished. I hope you didn't see it then! These buttons are just too close together!  As you can see there are many choices for pretty bottles!  And the parts were around $5.  These are for use outside only!!!