Mrs. P has been following my blog since it started.  She saw the door decor that I made, and decided she wanted one two for her house.  We took a field trip to Hobby Lobby, just in time for the 50% off on floral and greenery!  We talked through the colors that she likes and the limitations of her door, brick and trim colors.  Strolling around Hobby Lobby, we picked up a variety of flowers, holding them as a bunch and deciding what she liked.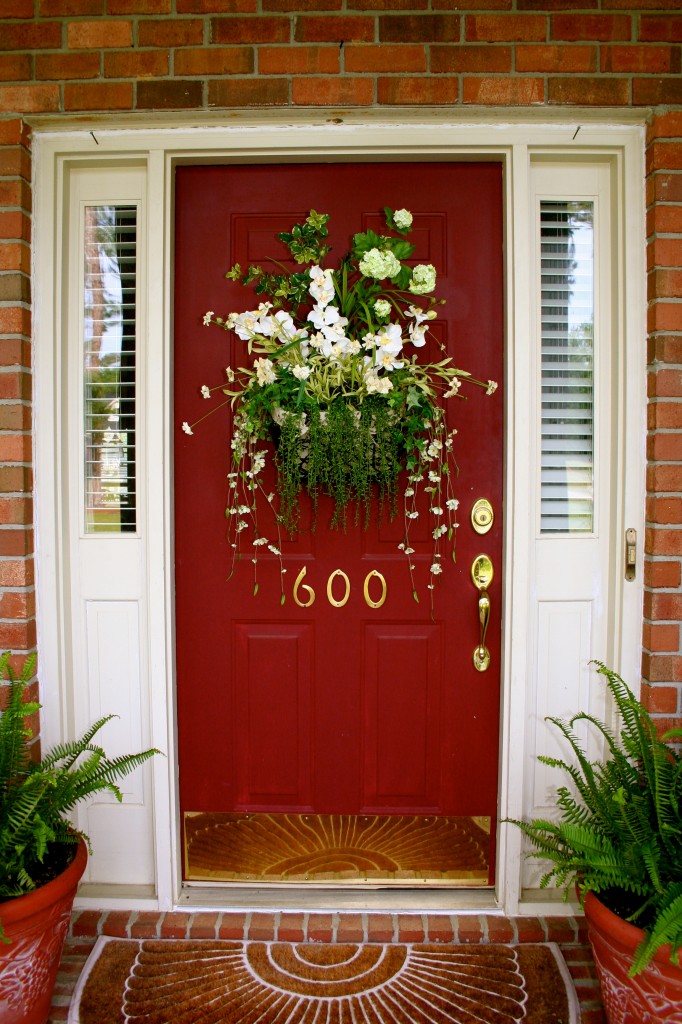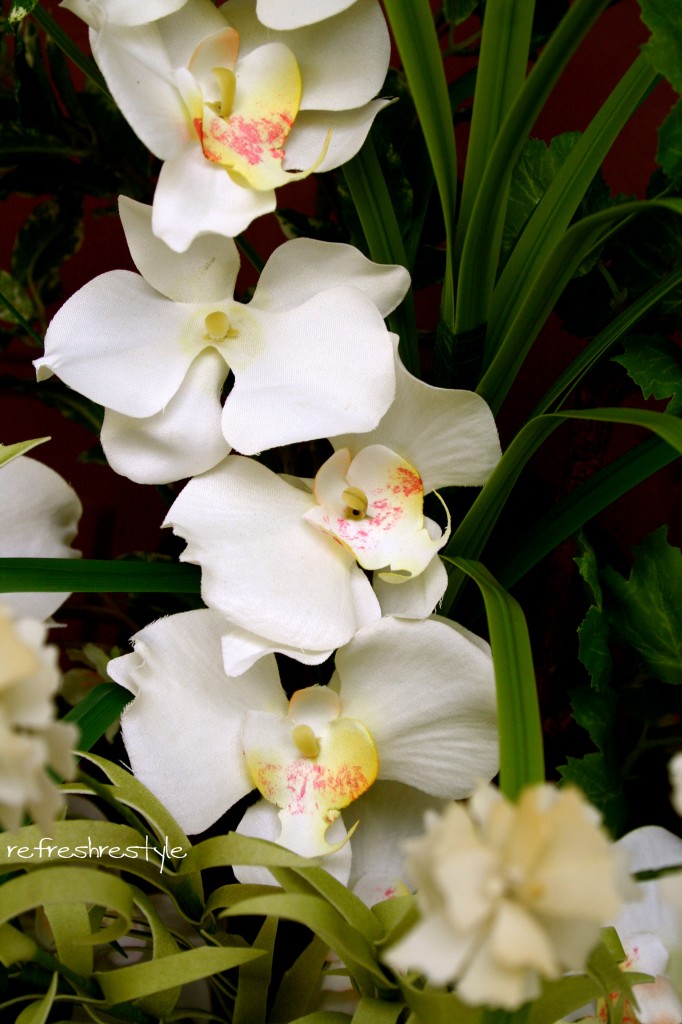 Don't these look real???!!!
We searched for the typical basket, grapevine container and came up empty handed.  Mrs. P spotted what looked like a purse basket with handles and a fabric liner. Would this work? What do you think! We got enough supplies to change out her side door arrangement and here it is!
So when your thinking arrangement, don't limit yourself to the usual! This cute basket is doing the job and looks great!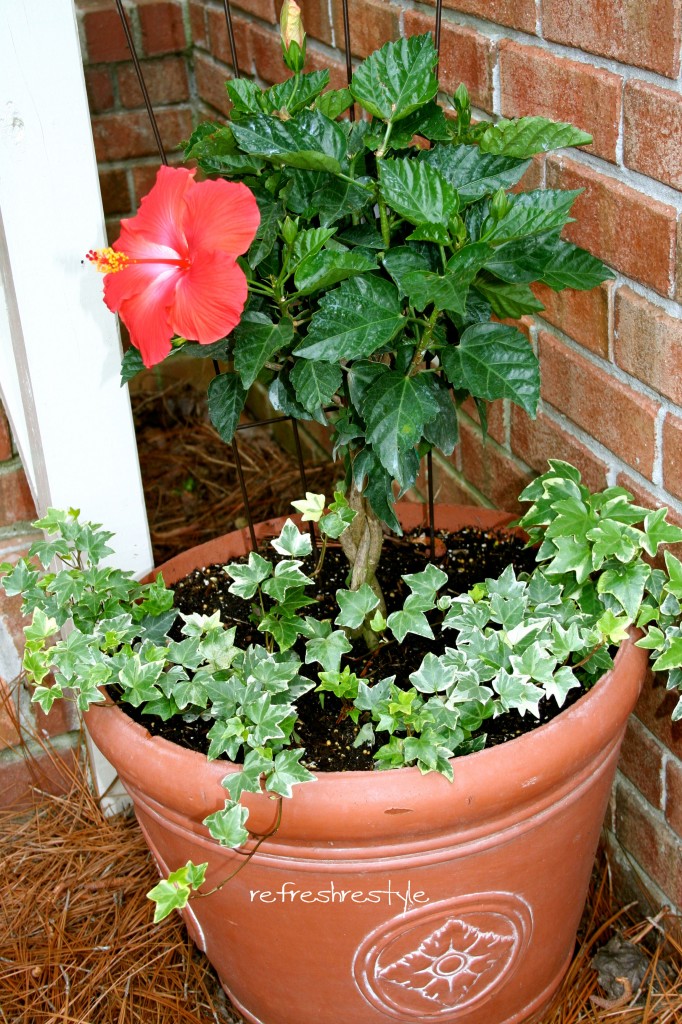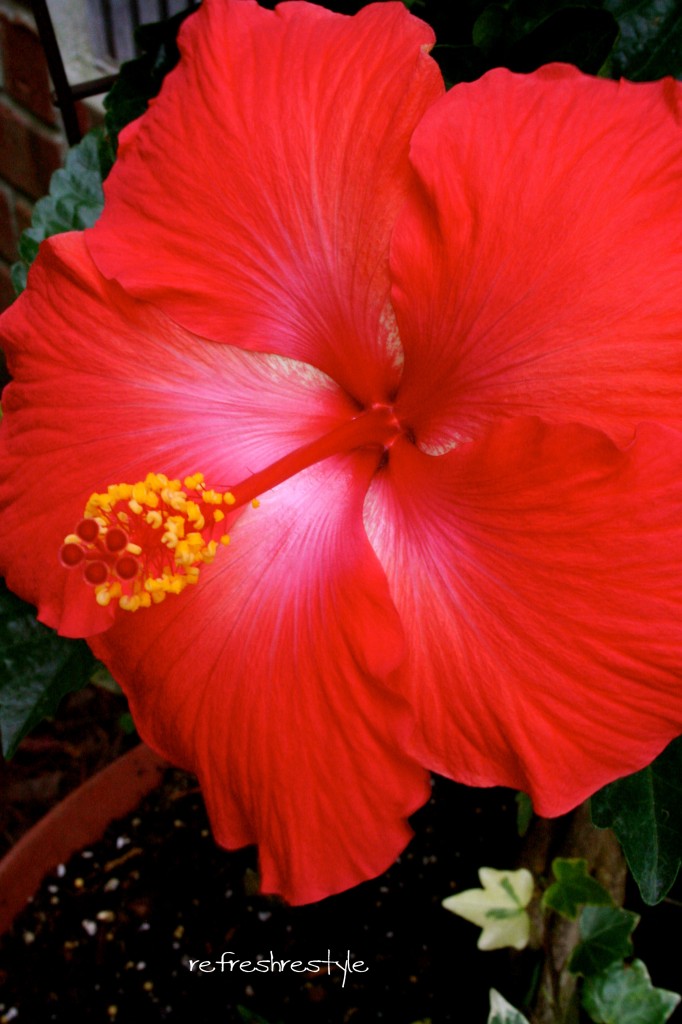 On the path leading to the side door, I had to stop and take these pictures. I think she has a green thumb!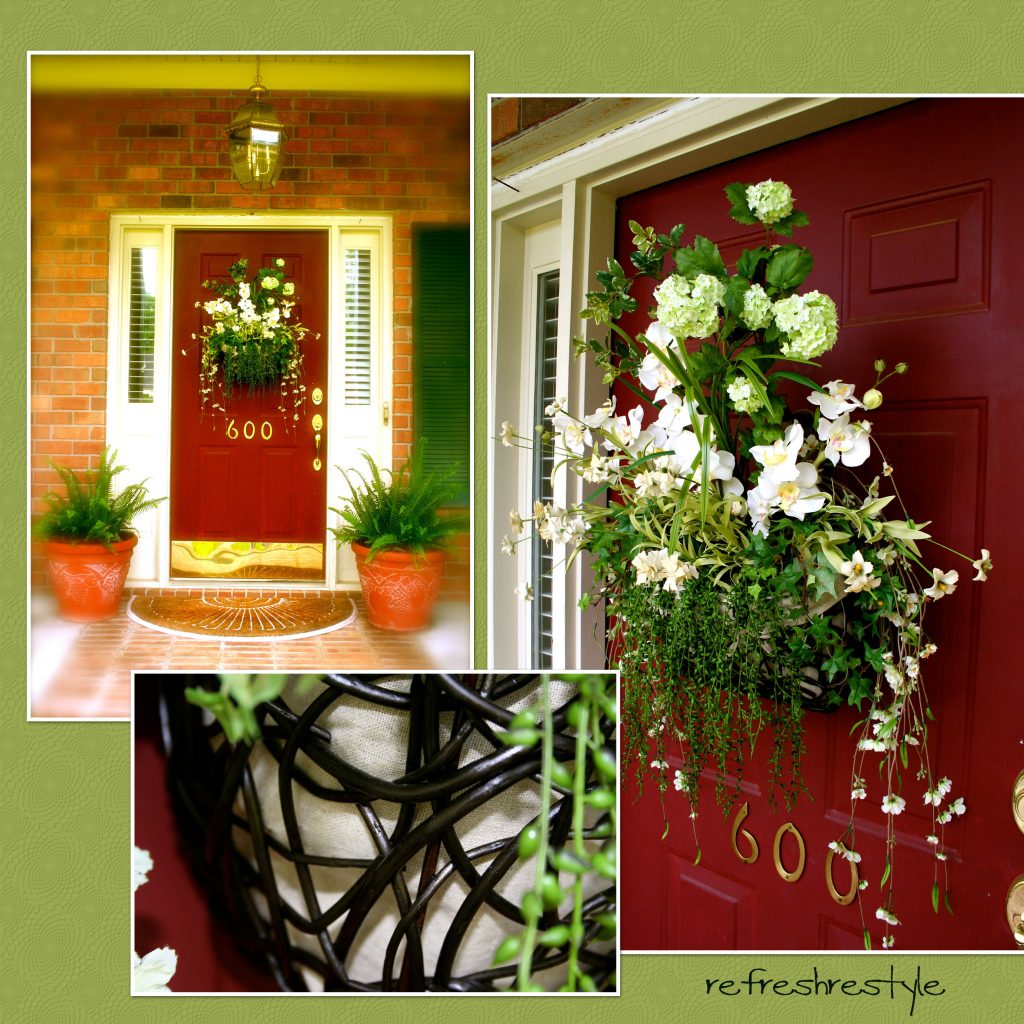 I love this time of year, there's nothing like an inviting entrance!