Coffee and Chalk, please…
Annie Sloan Chalk Paint that is!
I jumped on the Annie Sloan Chalk Paint bandwagon! When you hear great things about something, you (I) just have to try it! I've been waiting a few weeks and finally it arrived! Minus the wax, it's on back order. I can live with that. In the meantime, here's what I did with my Versailles Chalk Paint!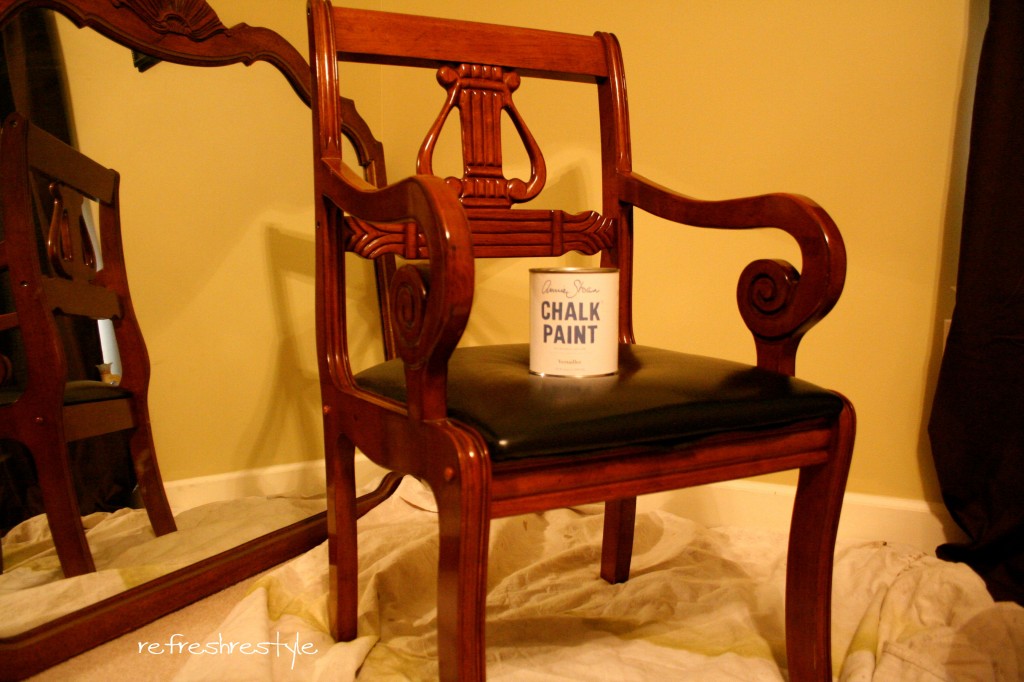 The chair before. Notice how shiny the chair is. There's a reason I wanted to paint this one first. All the hype about the Chalk Paint is: No priming, or sanding necessary. No removing of old wax, paint or varnish. This paint will stick to most things including plastic, stone, bricks, concrete and metal. (Copied from the back of the can)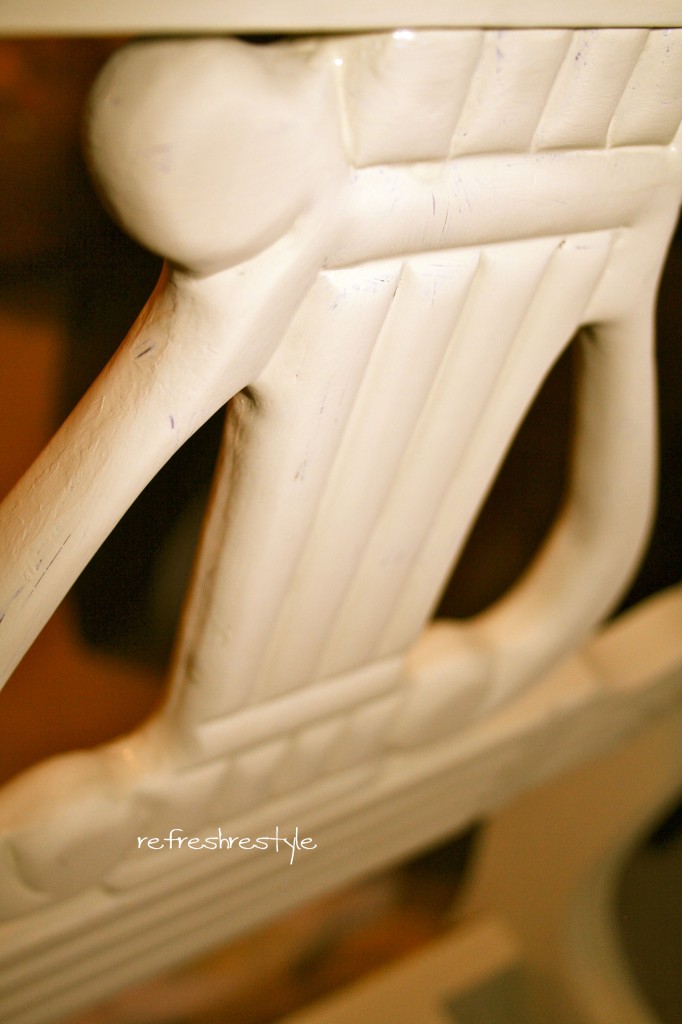 Picture of the chair after the paint has been applied.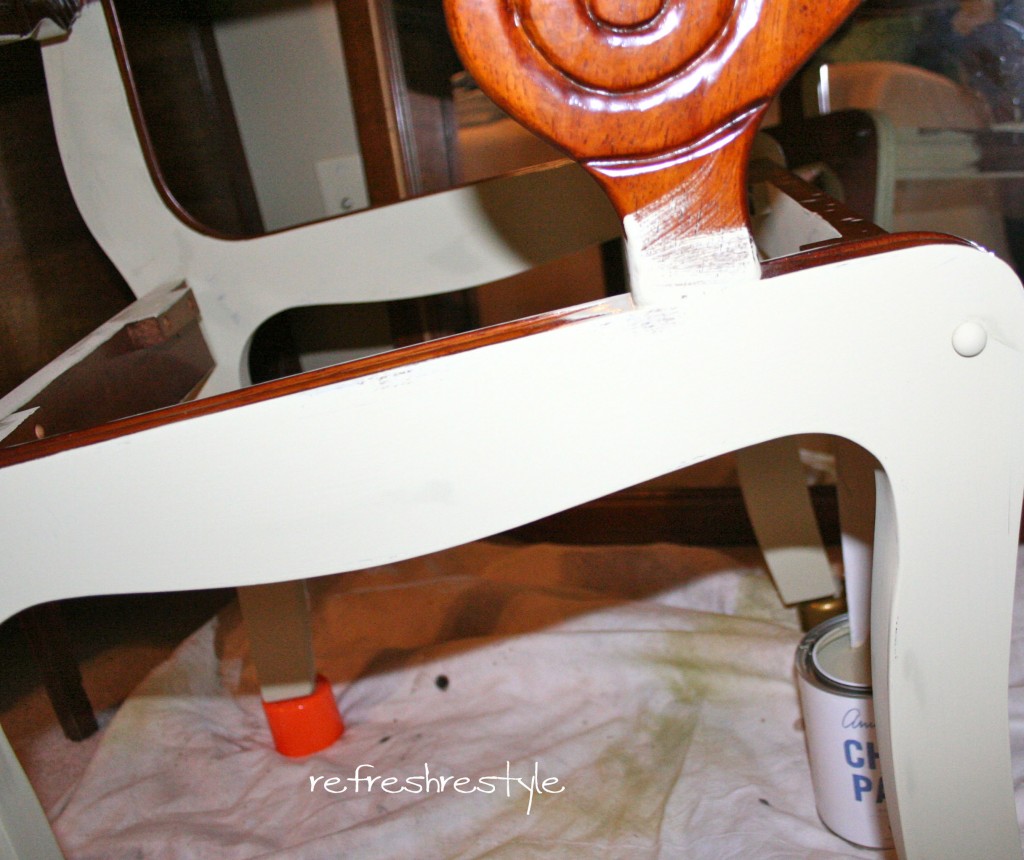 I didn't sand or prime!
Sanded areas for the aged look.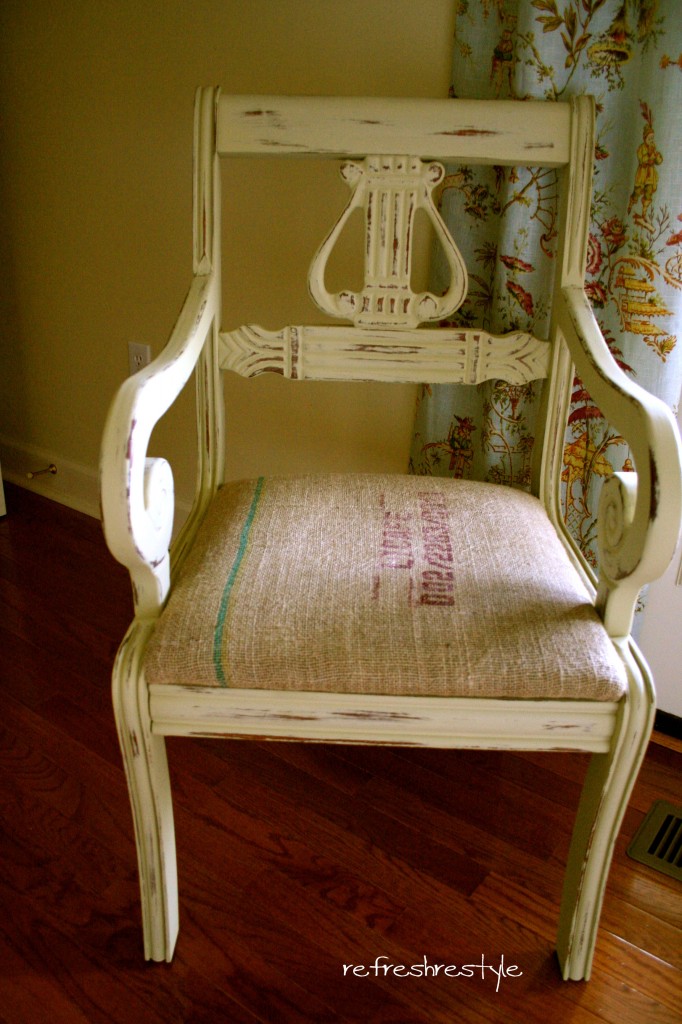 I used a Coffee Sack to cover the cushion of the chair. (hint, hint from the title)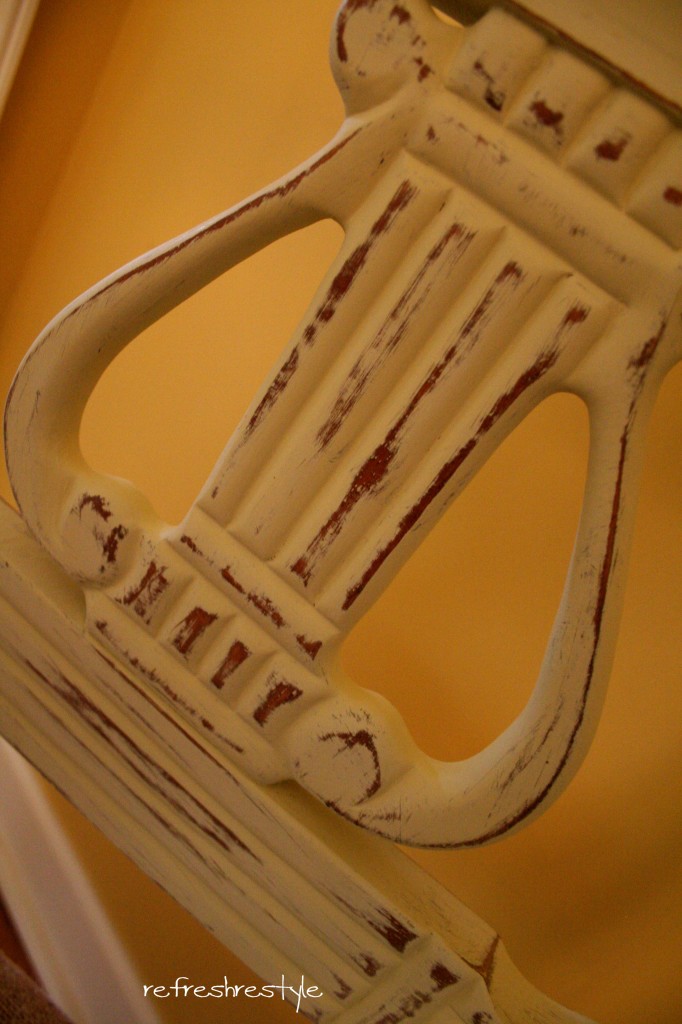 I am kind of loving the matte finish, which is an option, if I decide not to use the wax…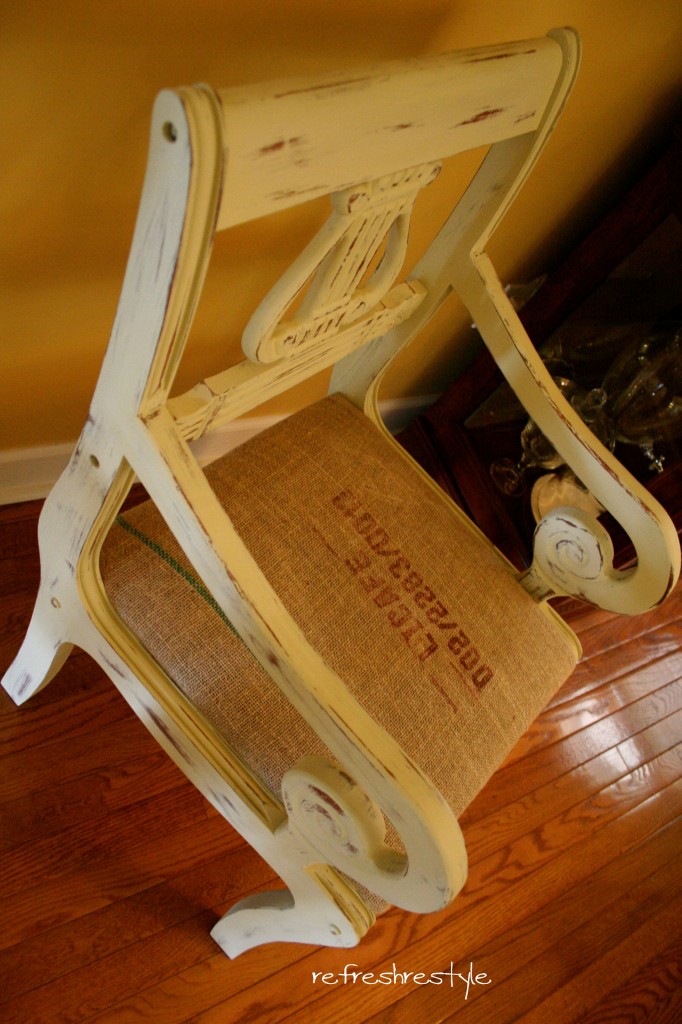 I'll revise this when my wax arrives…if I decide to wax on, wax off! Now maybe I'll be brave and paint some of my pine furniture from the 80's!


Check out the paint party at Centsational Girl!

I've been featured at Redberry Barn for winning a burlap contest!!!  Check her out!!