Welcome back to our monthly "10" minute decorating ideas! This month we're all sharing easy winter decor ideas like this winter chalkboard quote. I don't have the best hand writing, I cheated a little bit!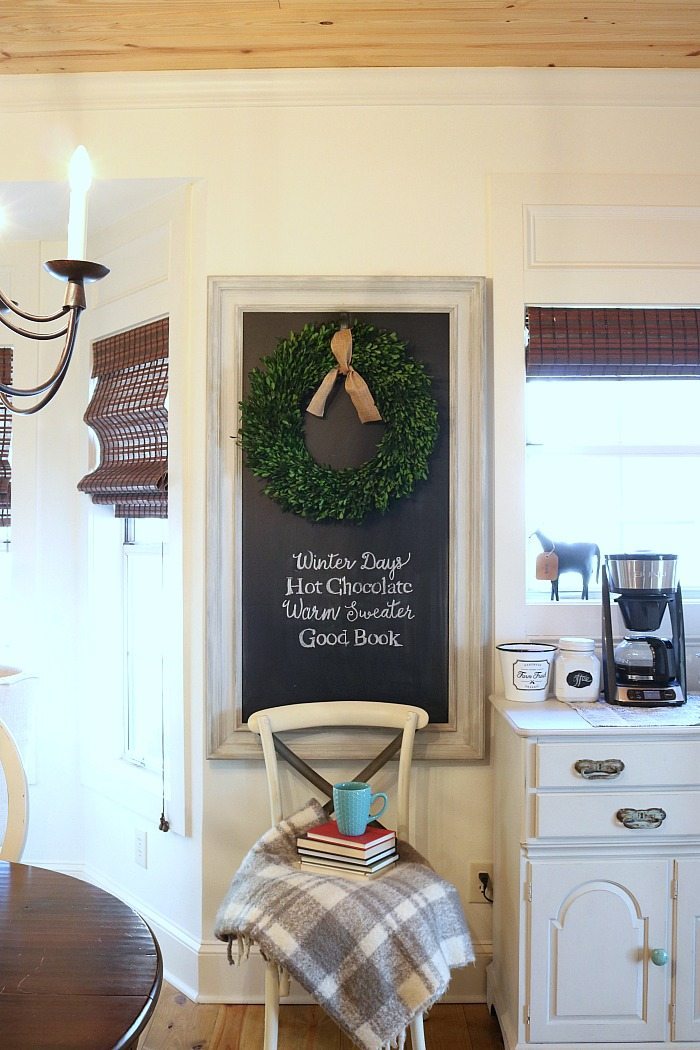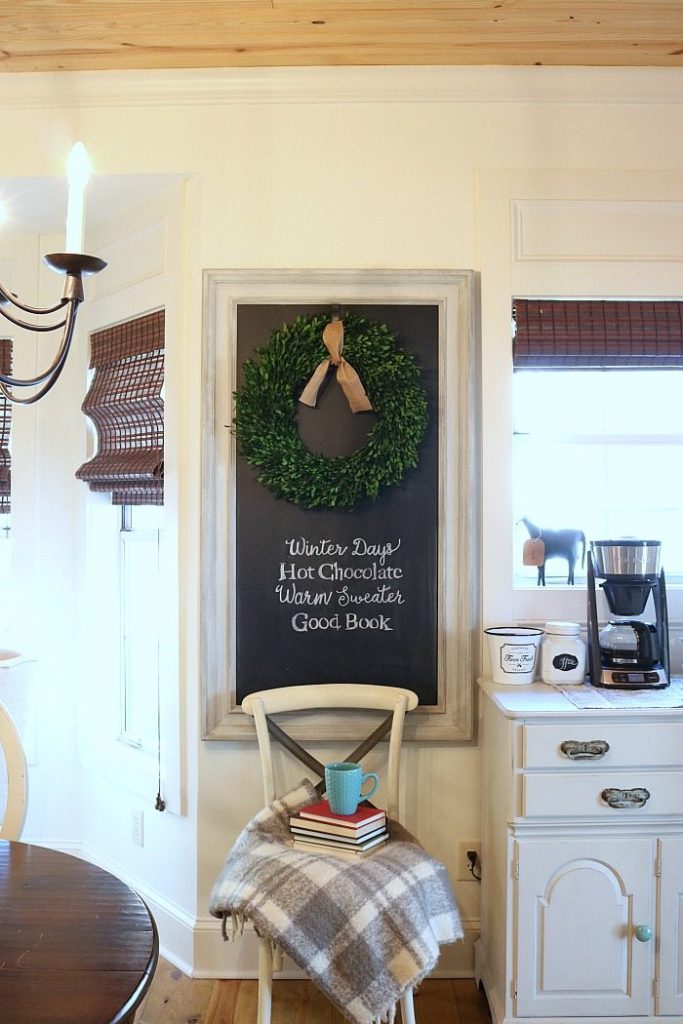 This chalkboard was made from a large painting found at Goodwill several years ago. I love the chunky frame. I replaced the picture with thin plywood and painted it with chalkboard paint.

Details:
clean your chalkboard
attach a command hook to hold your wreath/decor
print out your quote
trim excess and tape the edges together (mine measured 17″x17″)
rub chalk on the back of your quote
tape quote to chalkboard
trace with the end of a pen/pencil and remove paper
wet chalk and fill in the traced areas
attach boxwood wreath or decor of your choice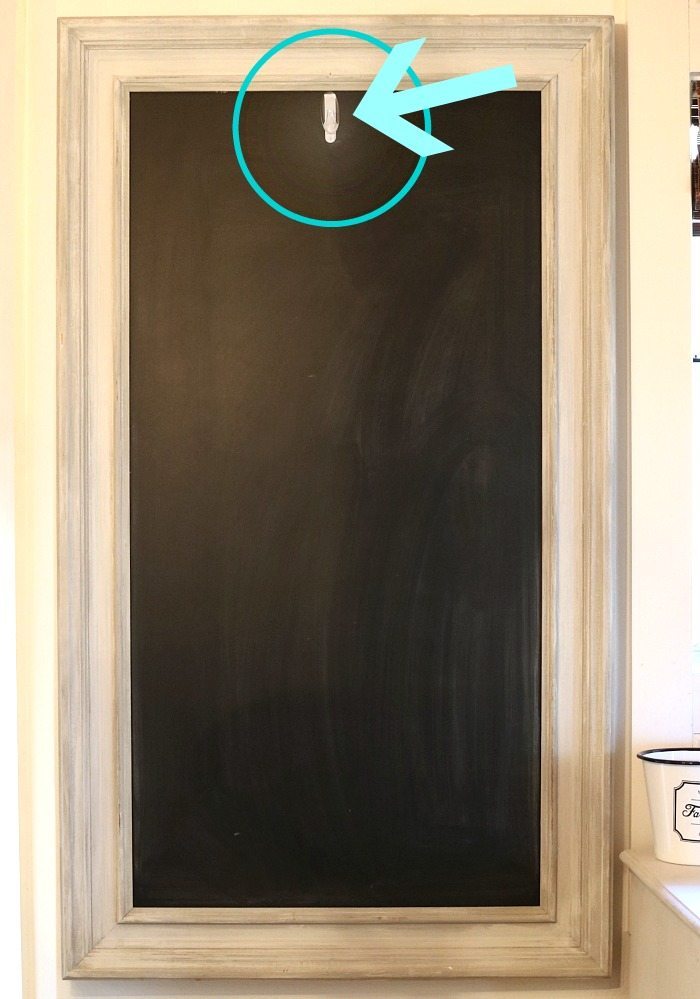 Command hooks come in handy for all my redecorating of the chalkboard! I've heard some people say that they release and don't hold. The trick it to follow the directions, don't hang anything on it until the directed time has passed 😉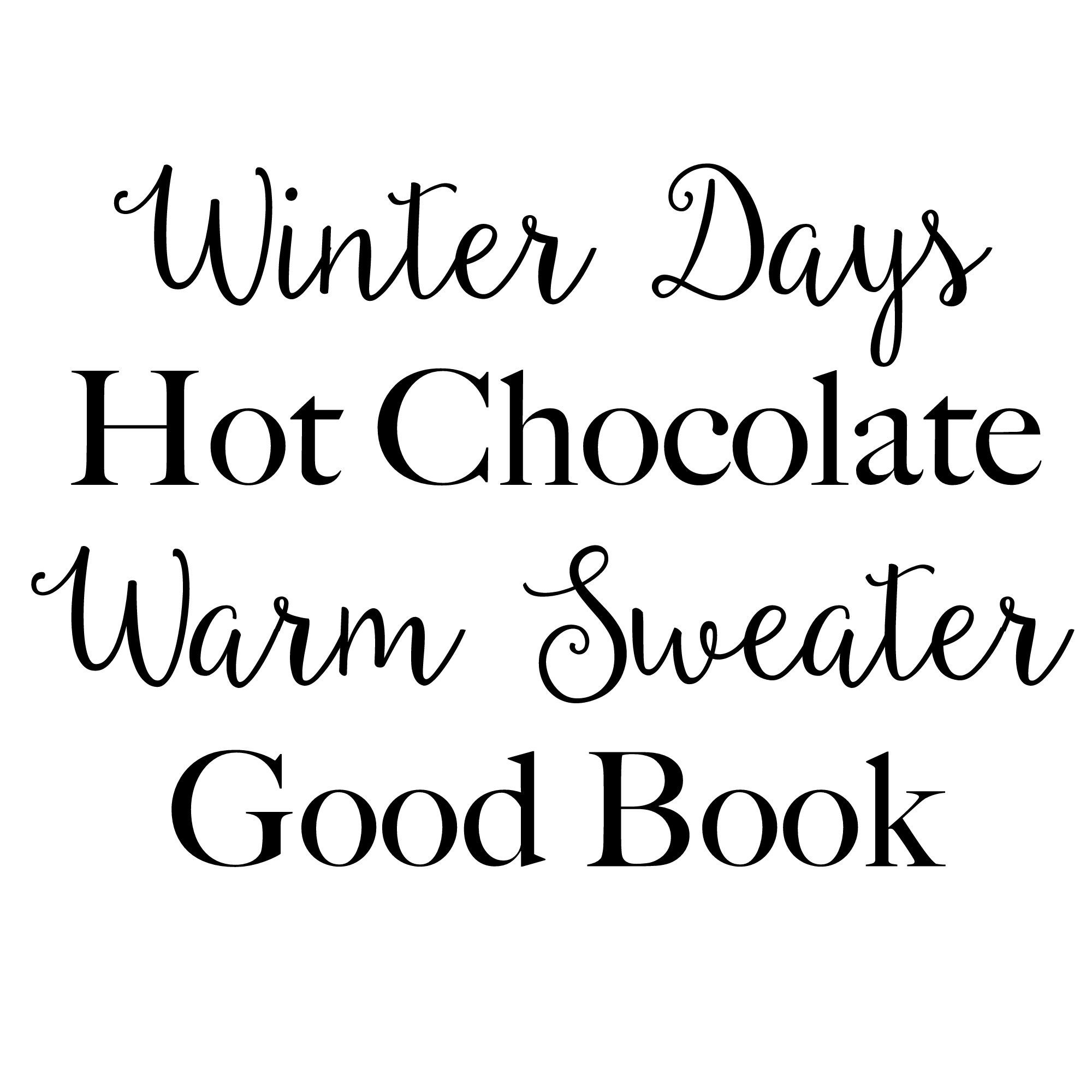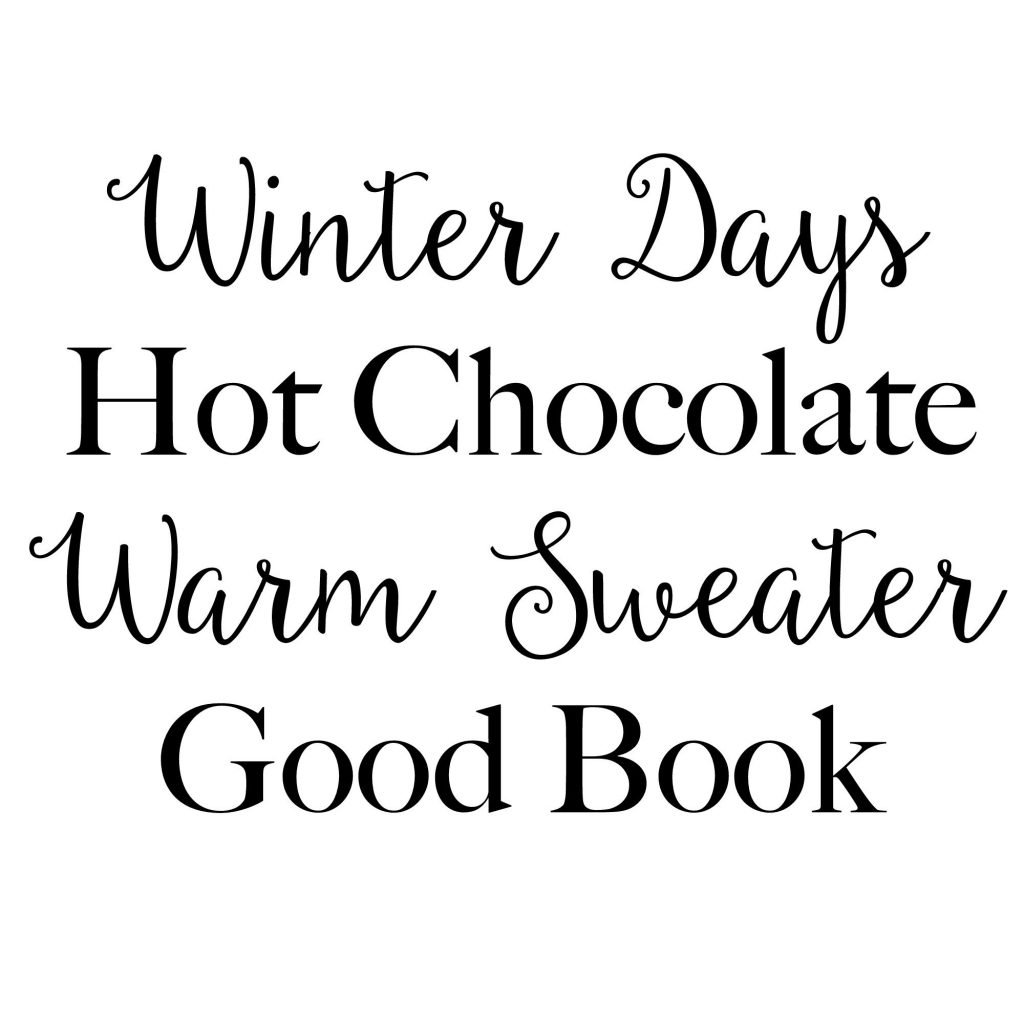 Post printing makes it easy when you are creating a large sign or chalkboard. I used Block Posters, it's free,  for this 17″ x 17″ printable. It printed on 4 sheets of copy paper and I trimmed and taped it together.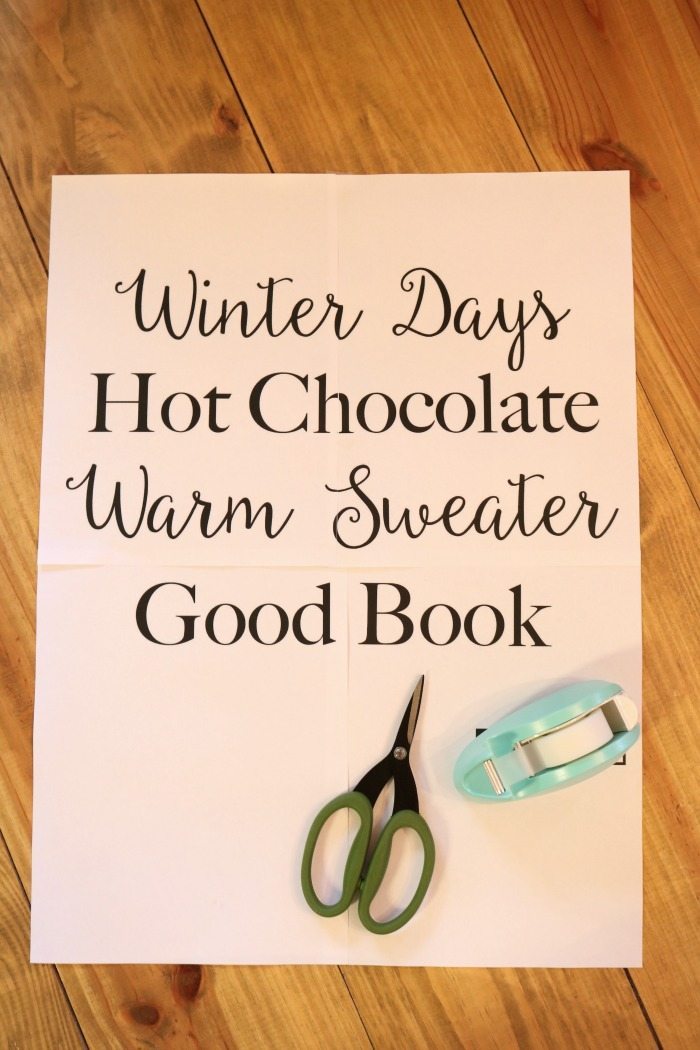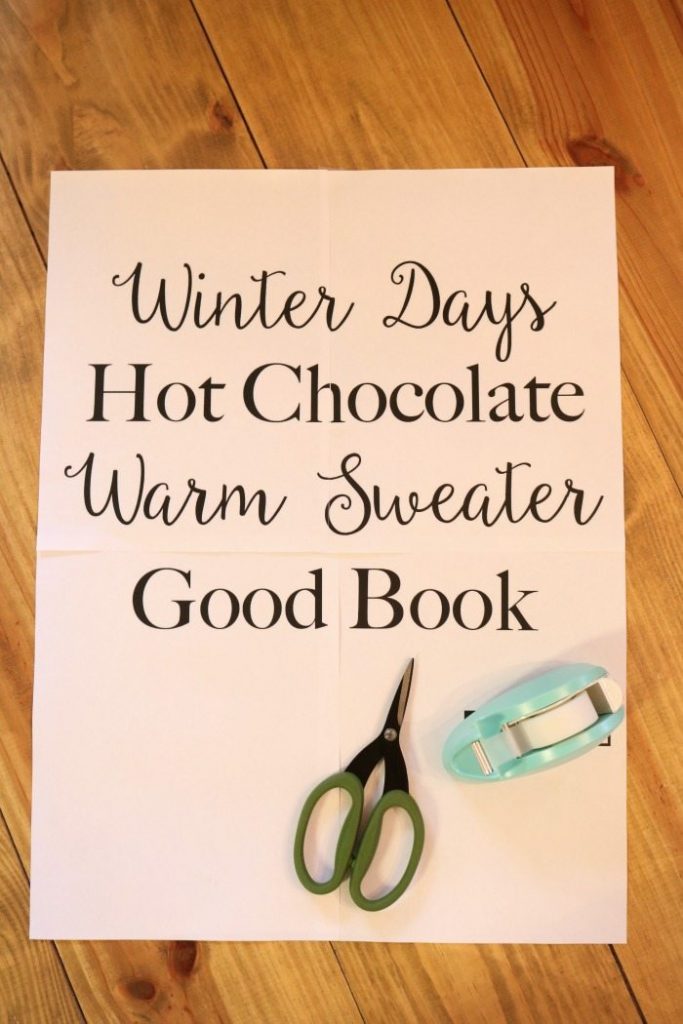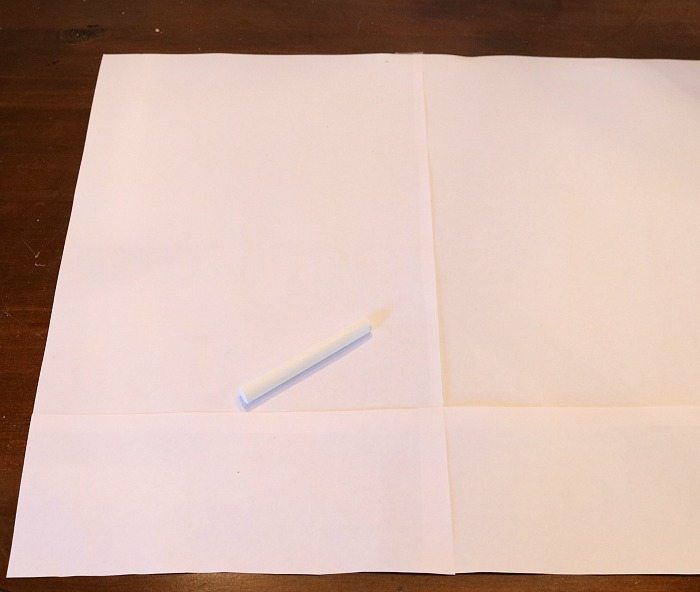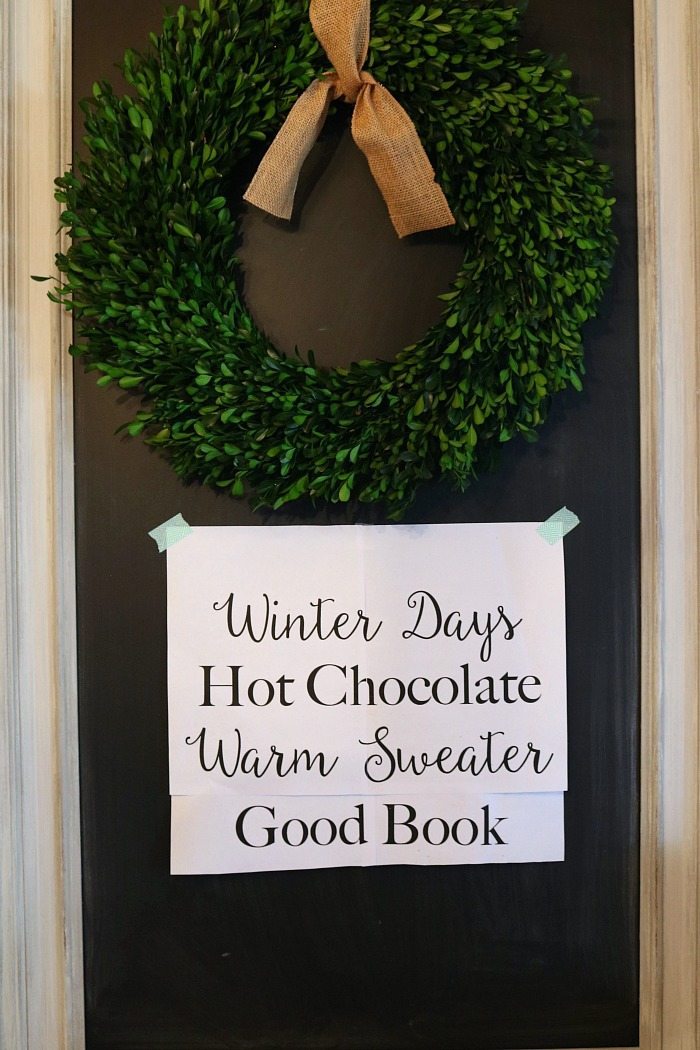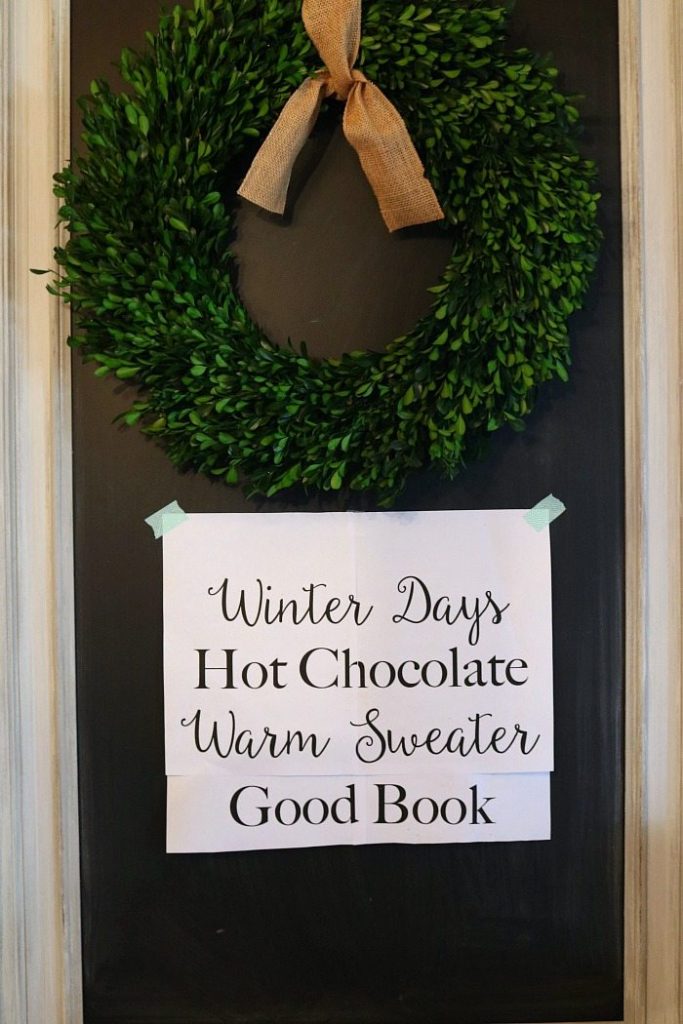 After you trace your design, don't forget to wet your chalk before you start writing. The writing will be faint until it starts to dry, it makes such a difference!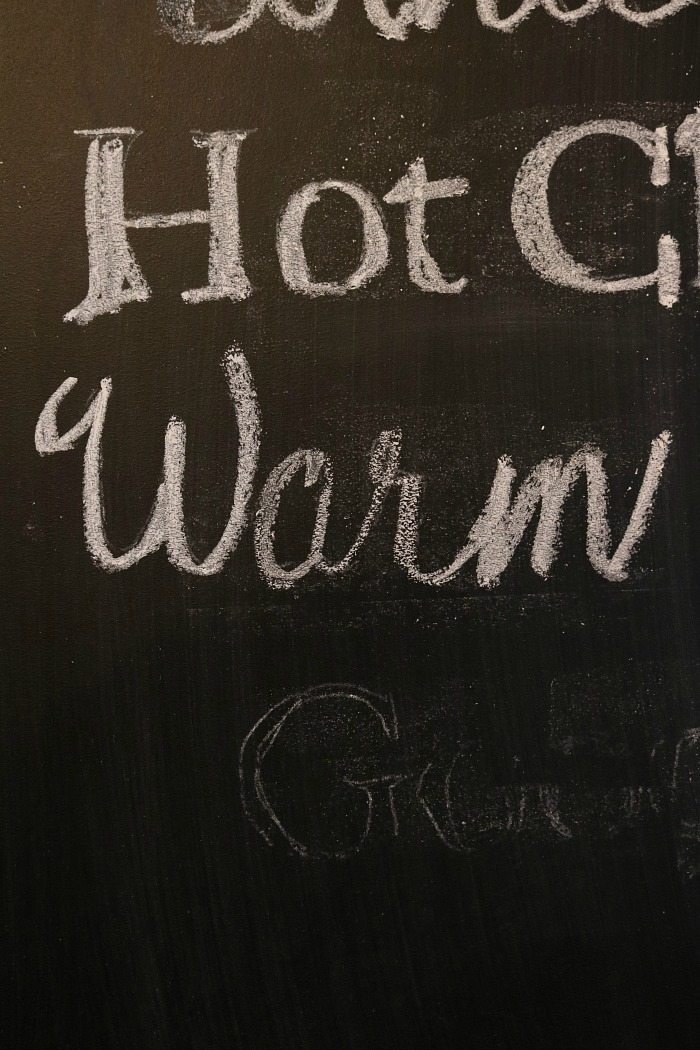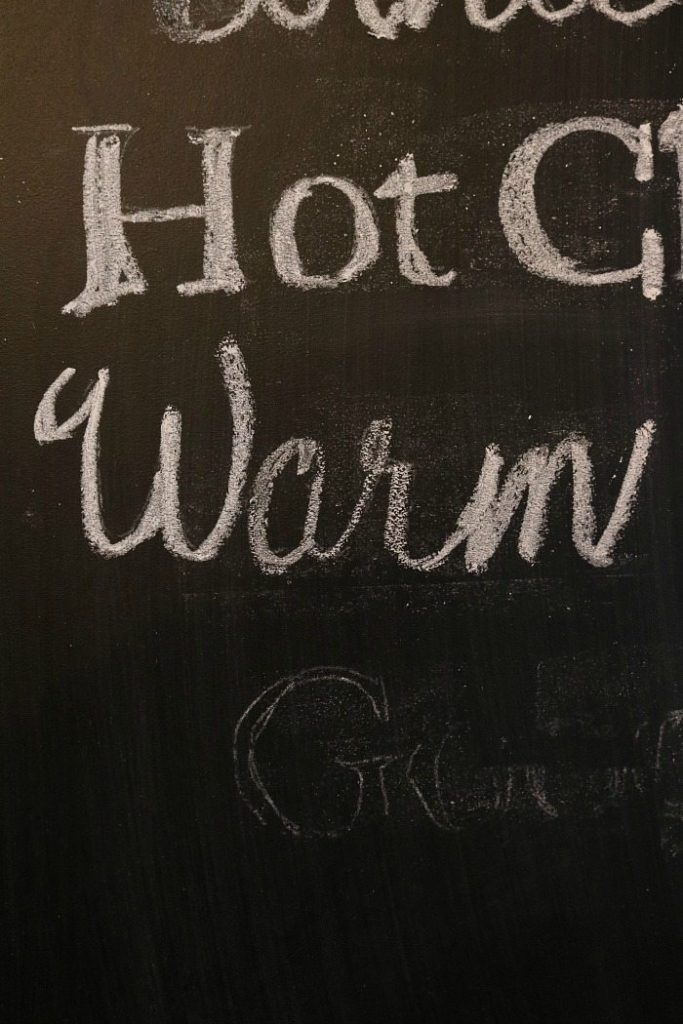 It looks a little messy here, I used a micro dusting cloth to clean it up a little. You can see where I traced the lettering.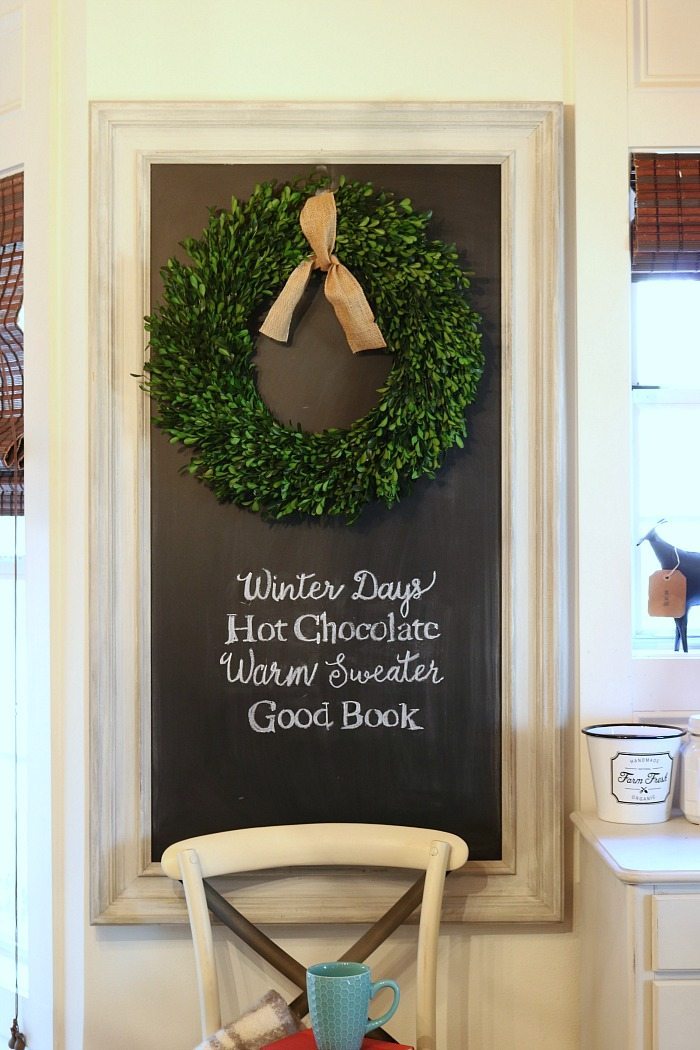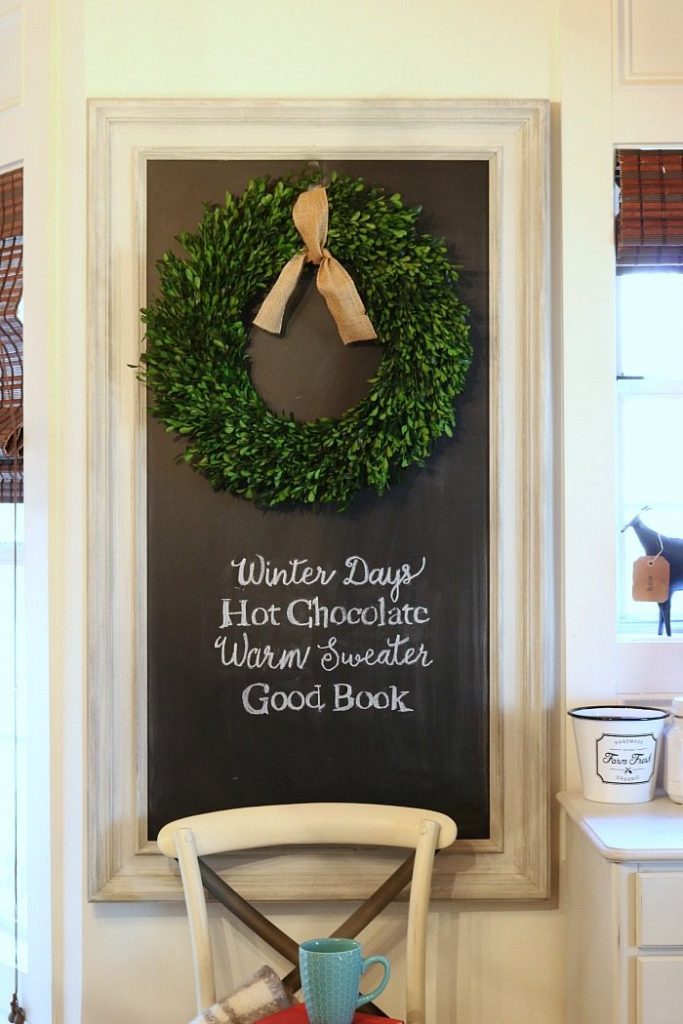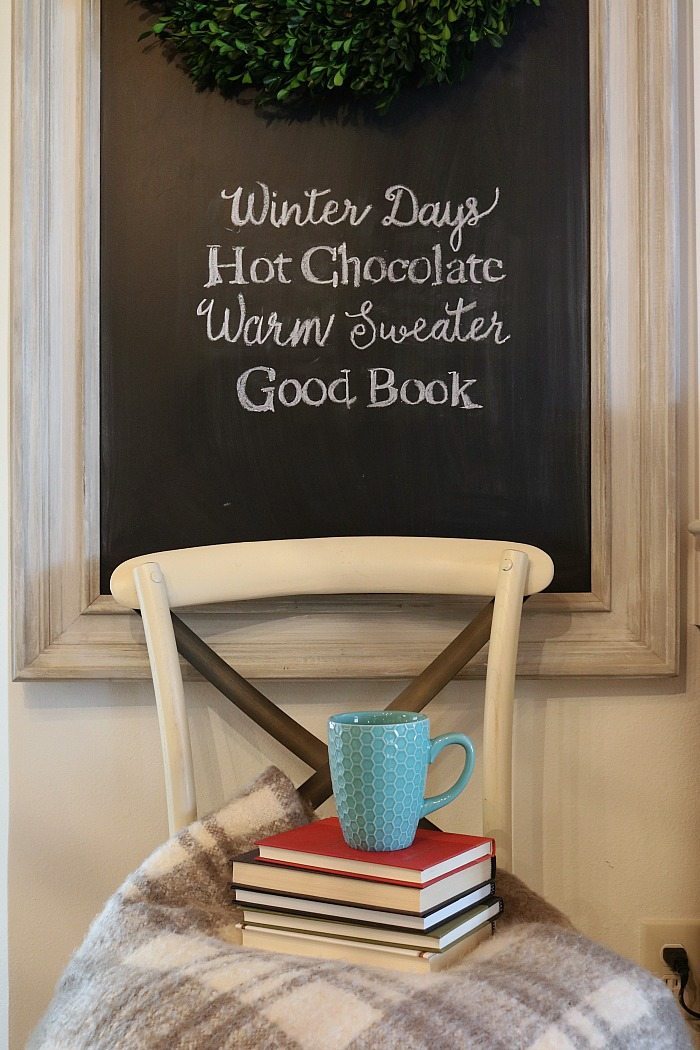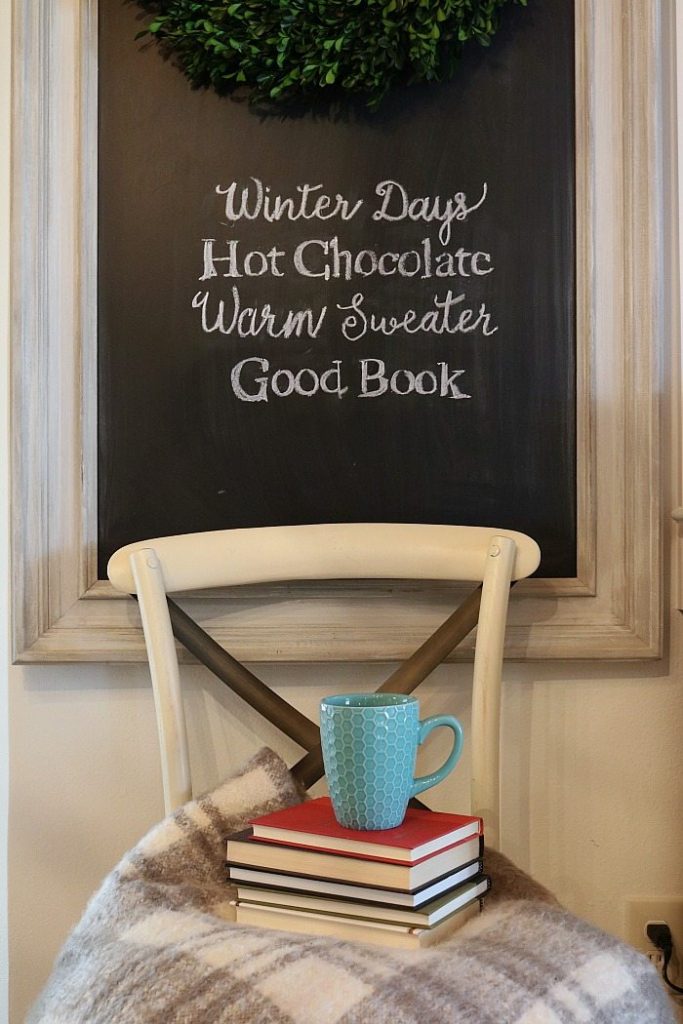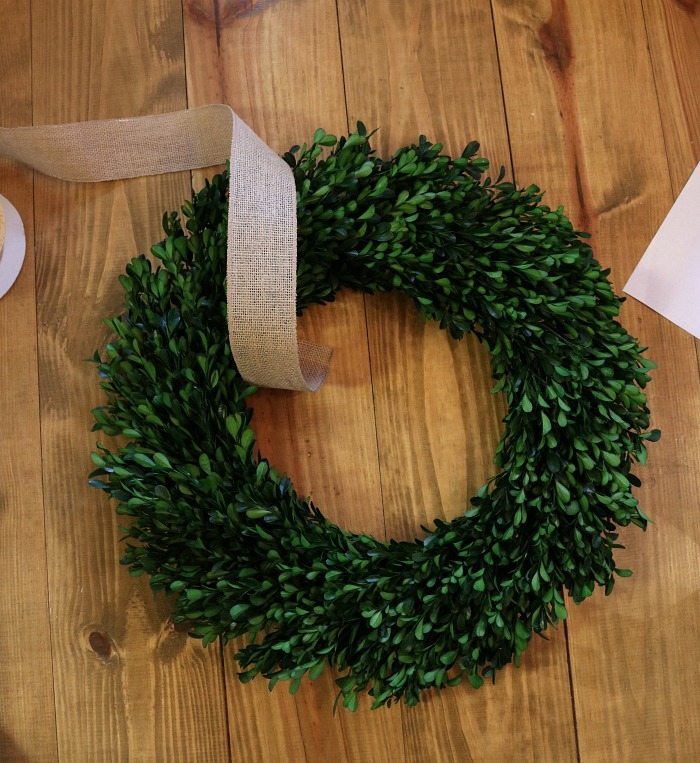 Add a ribbon to your wreath, both of these are from Christmas, the wreaths were on the front door and I used the burlap ribbon on my gifts.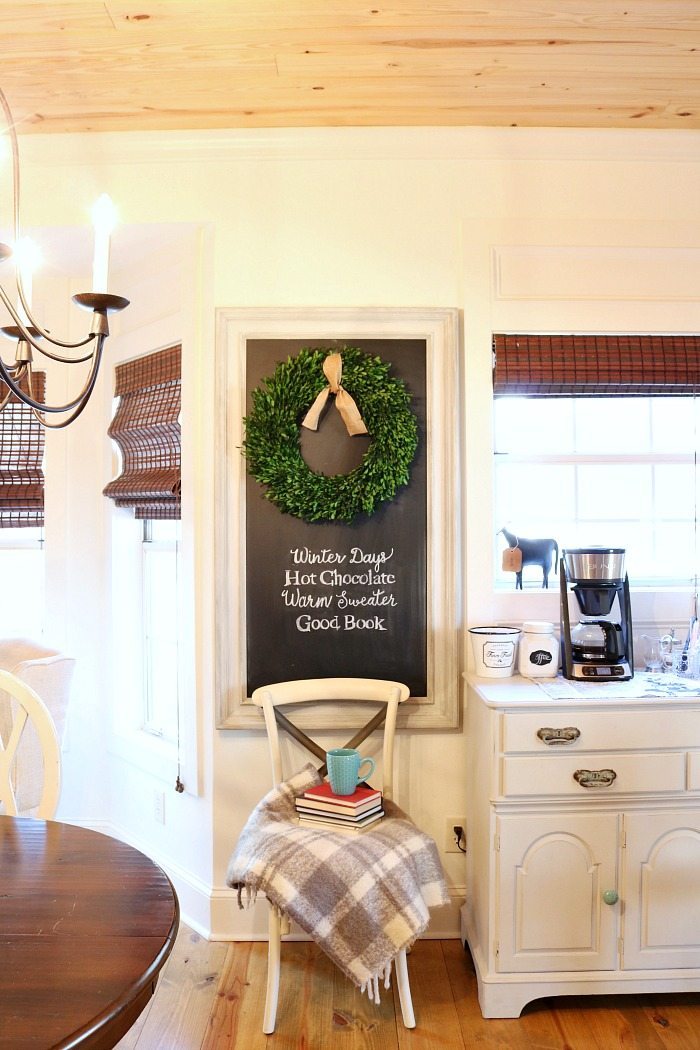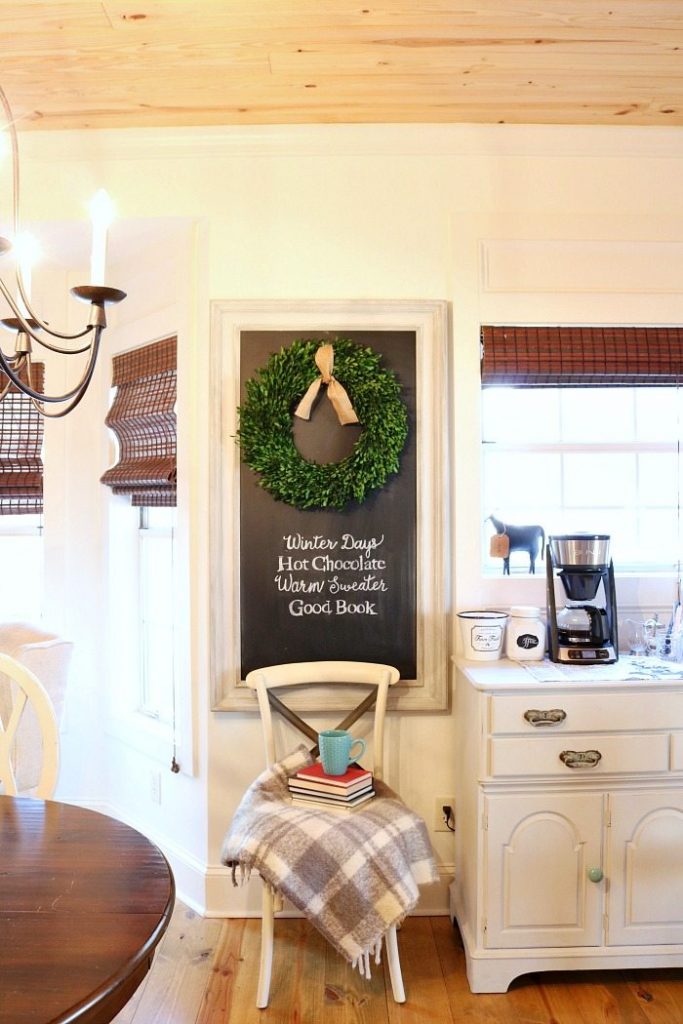 Be sure to stop by and see what the other ladies created for our easy decor tour:
REFRESH/RESTYLE
MY UNCOMMON SLICE OF SUBURBIA