We just added a wireless home security camera.
I love being able to view what's going on outside our home, whether I'm there or away. Installing the Panasonic HomeHawk home monitoring system was so simple. It comes with one front door HD camera and a wireless access point that we placed next to our router inside. Are you looking for a WIRELESS Security Camera? Thanks to Panasonic for partnering with me on this project and providing a HomeHawk Panasonic for one of my readers (see details below).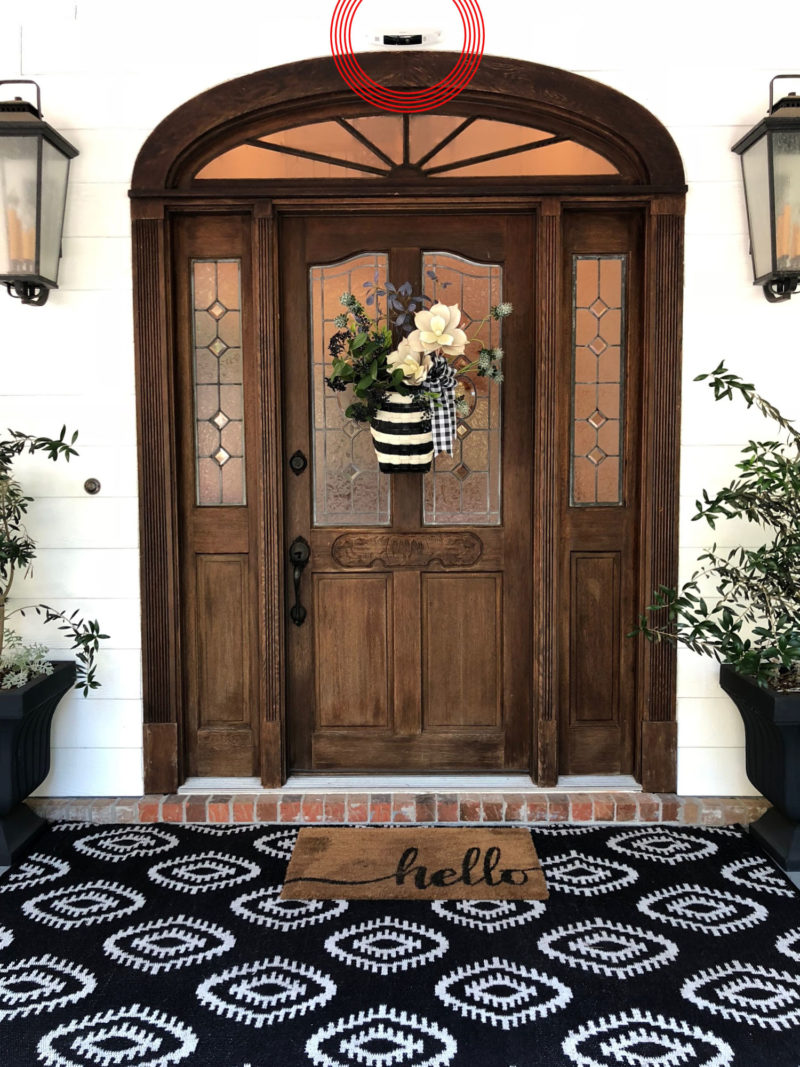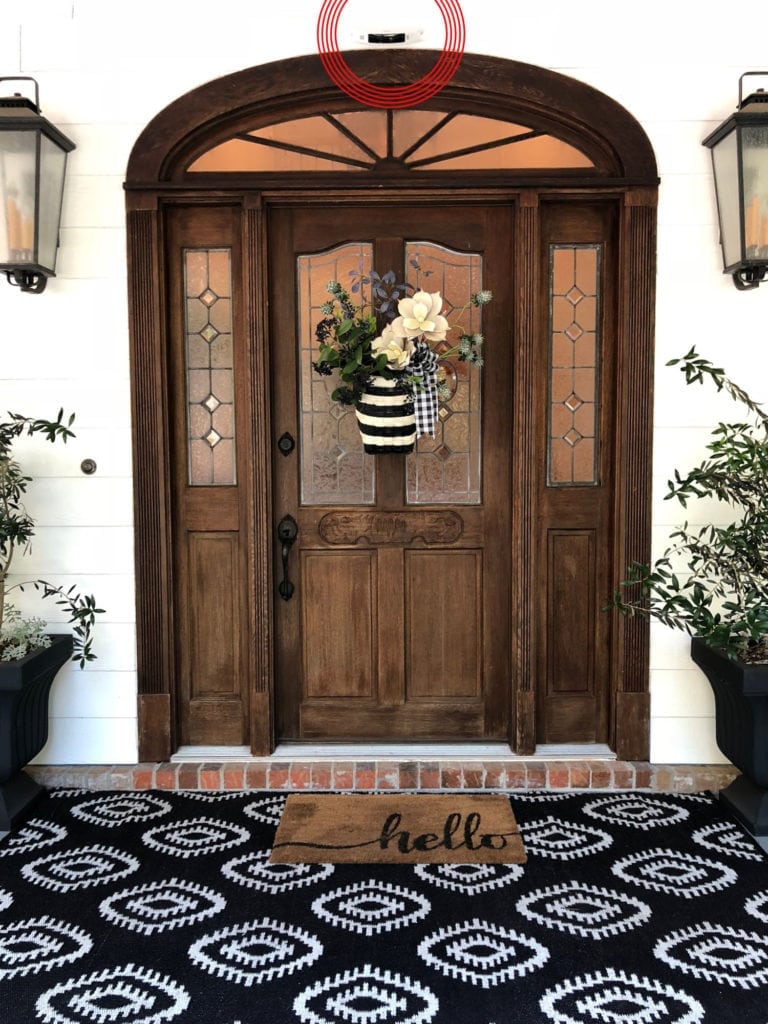 We positioned the camera so that it shows approaching vehicles on the driveway and front door guest, this is a live view from our front door. The wide angle view is so impressive, I get an alert when a vehicle approaches and a great shot of happenings on the porch from the home surveillance camera.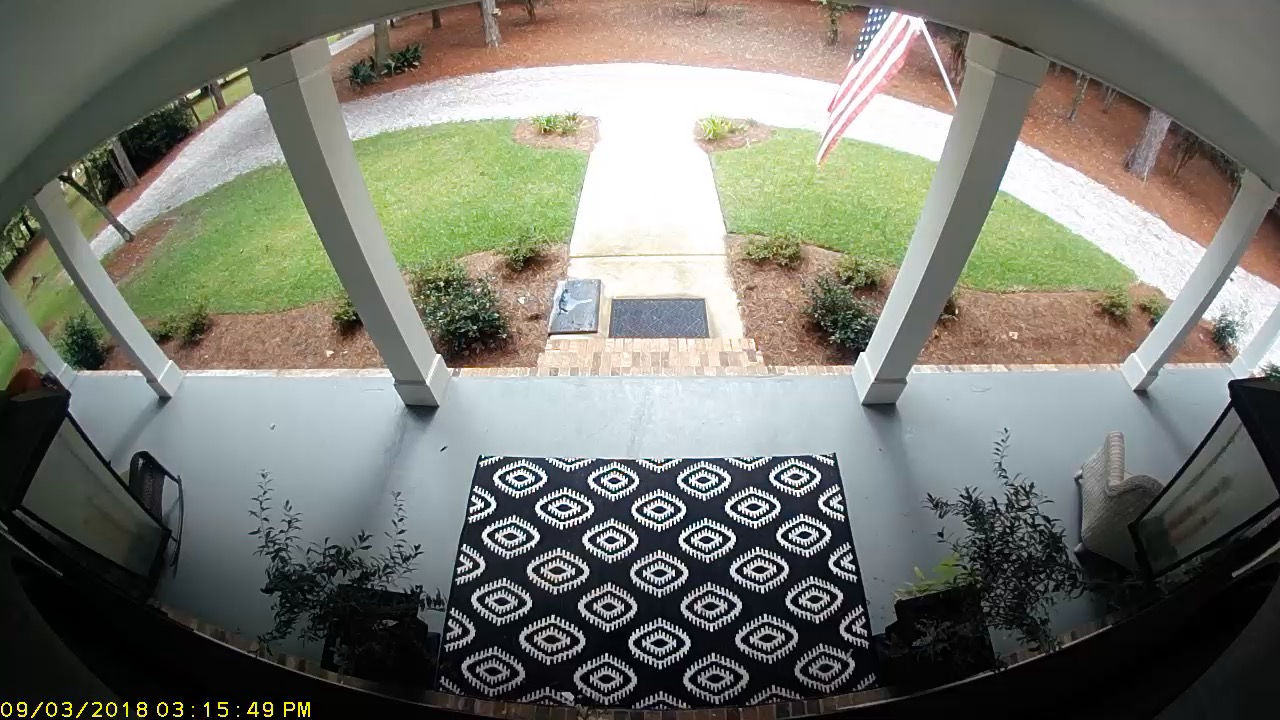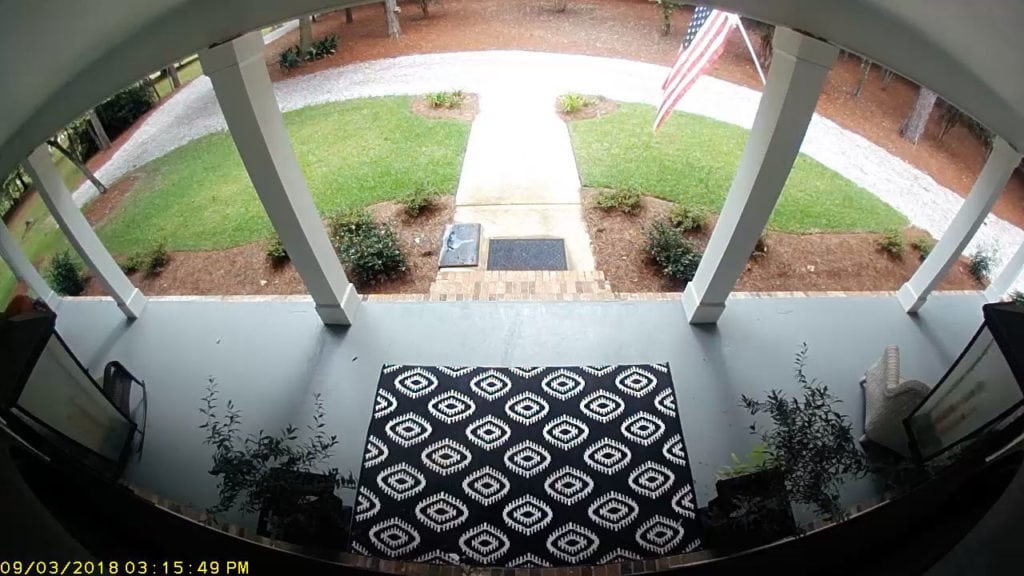 You can set up each camera to record, I set the front door to record for 25 seconds.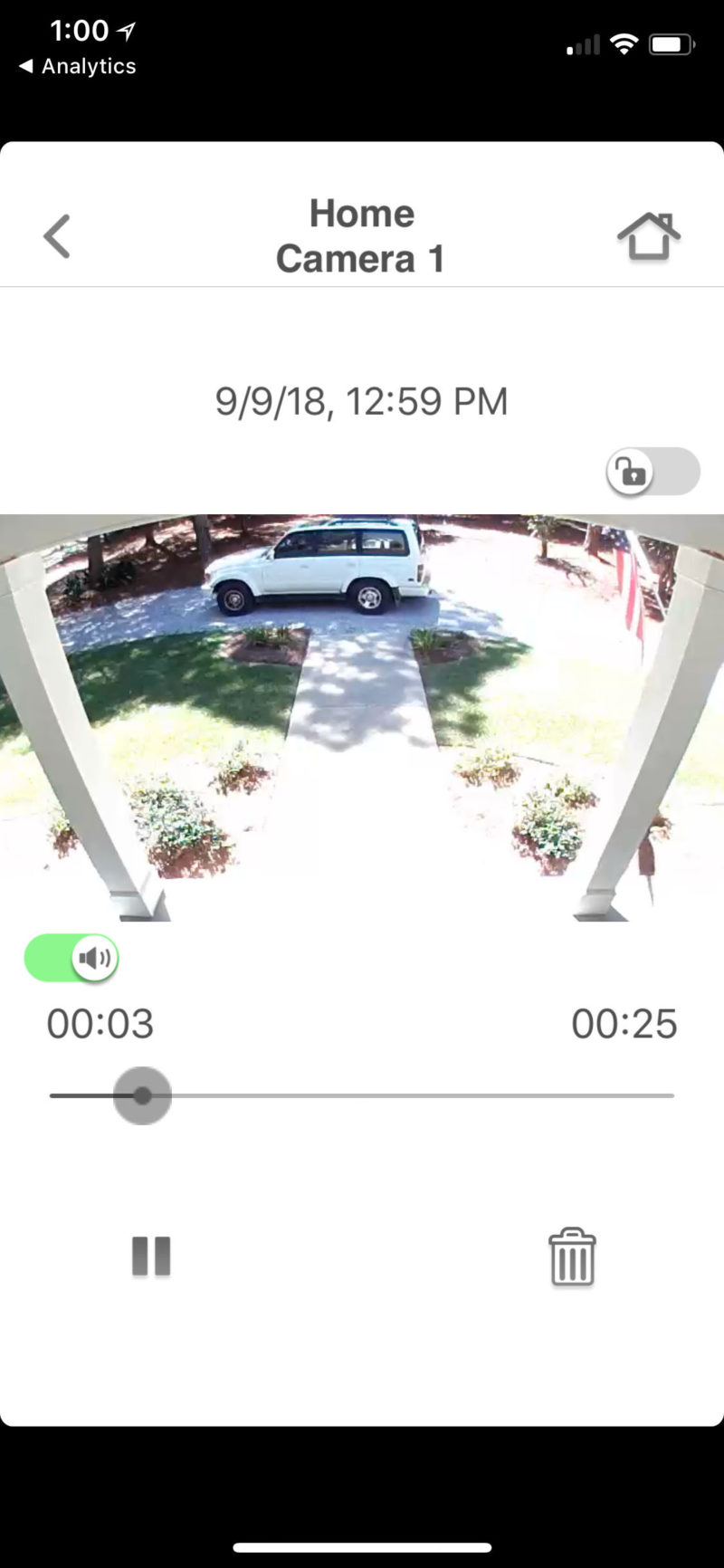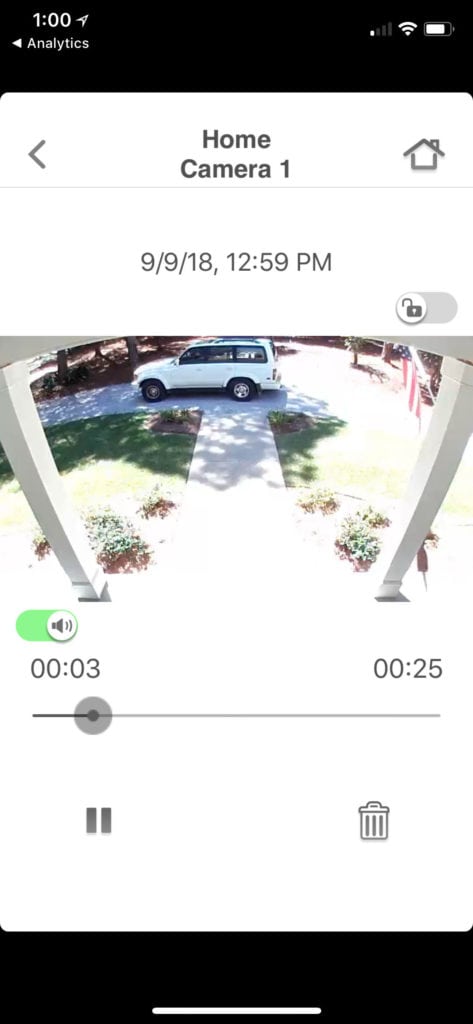 I am very satisfied with the features of these security cameras:
Color recording, even at night!
High-definition, weather resistant cameras perfect for outdoor and indoor use
Wide-angle view up to 172 degrees
Built-in, long-life rechargeable battery
100% wire-free
Exclusive package monitoring mode
Sync up to 15 additional cameras for more home monitoring
Google Home and Amazon Echo compatible
We've had the system in place for 3 weeks and the batteries are still showing fully charged. This is a shot from my phone, if you click on the live area you can zoom in where ever you like. This is our side gate and the door to our cottage, that's Barry exiting.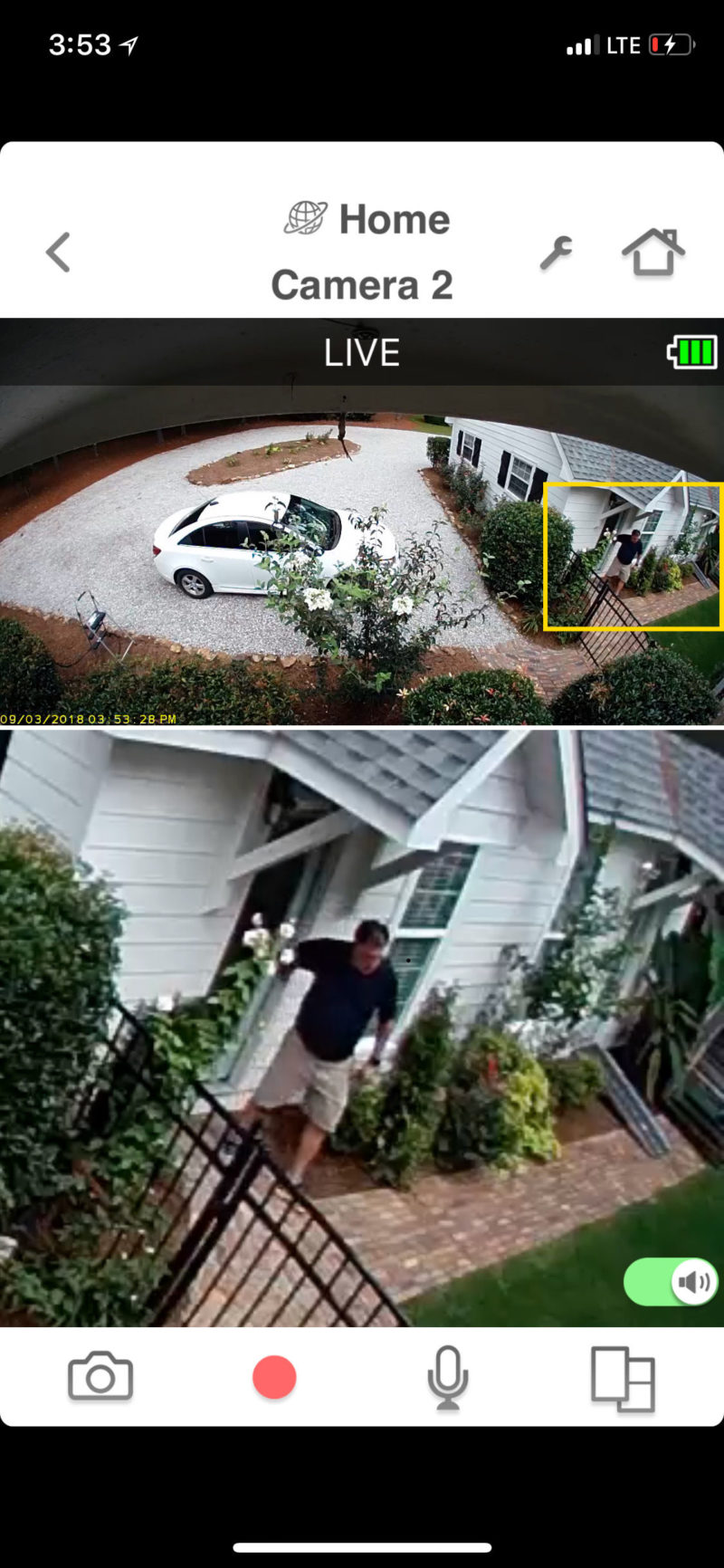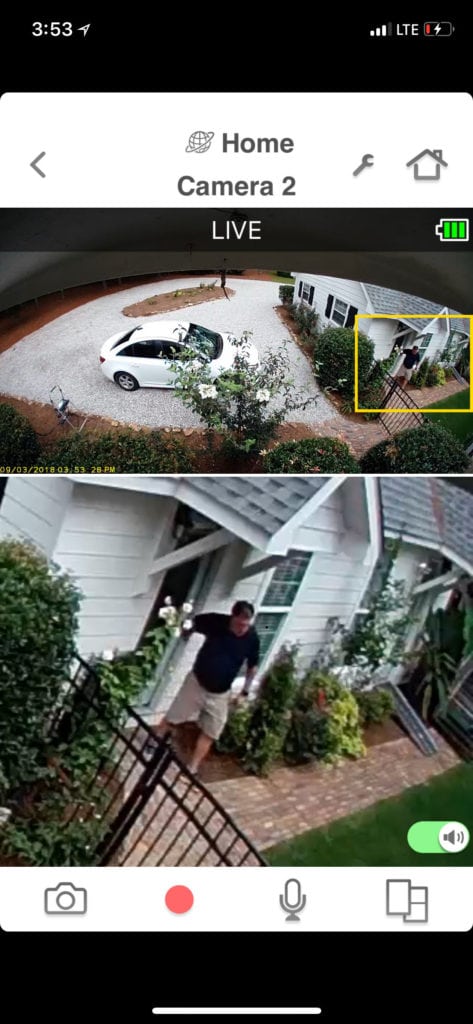 The security camera is truly wireless making it easy to install almost anywhere. We have a two car garage on the other side of the cottage where my Mama lives, the camera over there monitors the garage, my office and a gate that goes in to the back yard. I set it up to record for a few seconds, it's not a busy area like the front door. Below you can see where I zoomed in on Barry in the golf cart. At the bottom of the photo, notice that you can take a photo and press the microphone symbol to talk to your visitor. I love that microphone feature.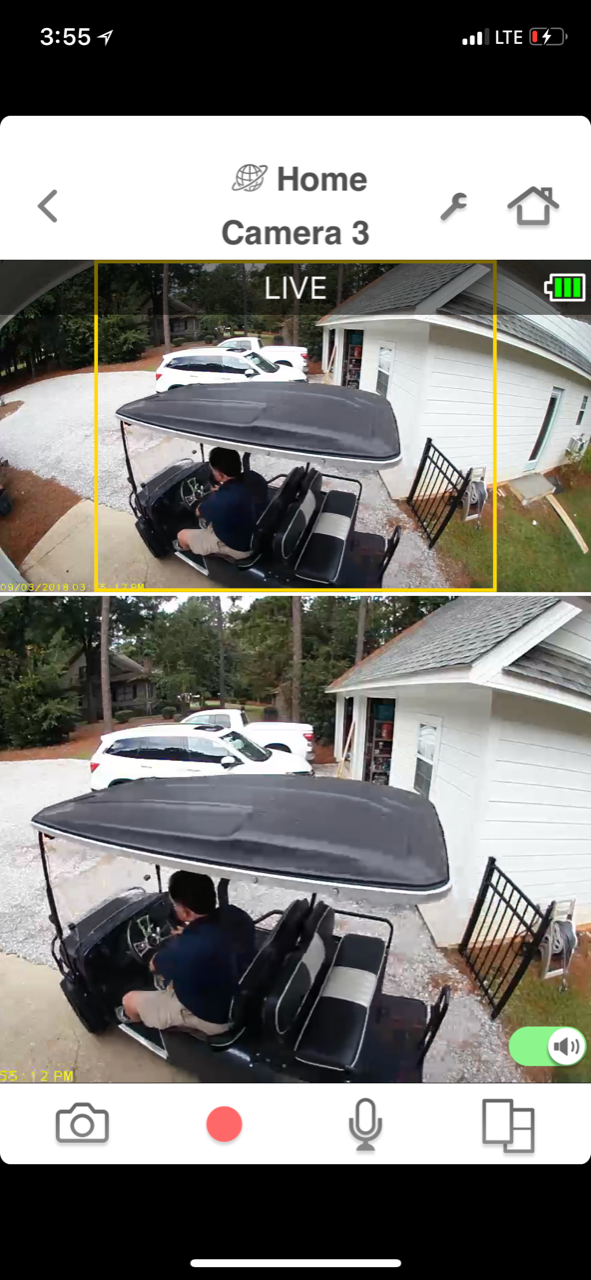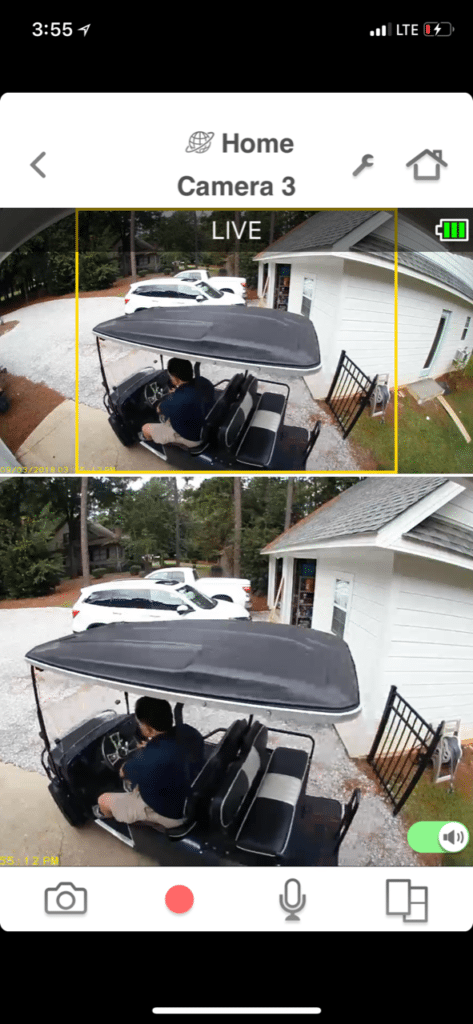 The system allows connecting 15  security cameras, we have 4 and that's perfect for our home. I haven't had any problems with packages being stolen or unwanted quest around the property. I love the addition of this monitoring system so I can keep an eye on everything. I was out of town last weekend and my phone dinged each time there was activity. On Saturday, I got a notice and it was my sister, I was able to communicate with her via the two way talking feature, I was 4 hours away.
For more information:
Visit Panasonic.com; follow Panasonic HomeHawk™ on Instagram
homehawk_by_panasonic; follow Panasonic HomeHawk™
on Facebook 
ENTER FOR A CHANCE TO WIN A PANASONIC HOMEHAWK SYSTEM
You can find the HomeHawk security camera via Amazon affiliate link: