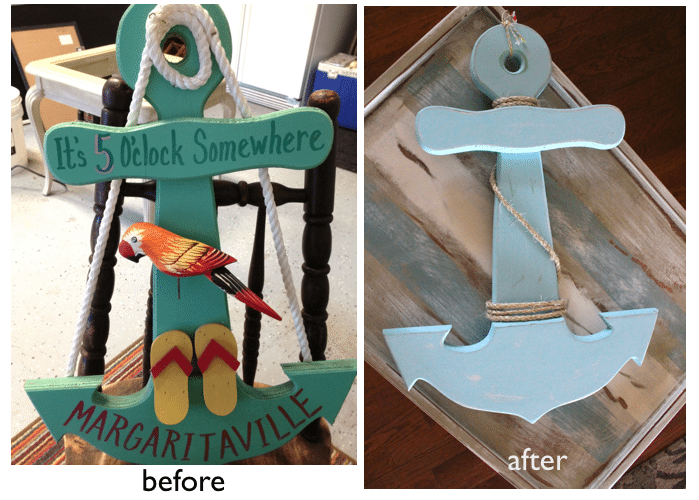 I never pass up an interesting piece of wood.
The message on a wooden sign can always be changed.
The Margaritaville sign is fun and colorful and perfect for the tiki bar.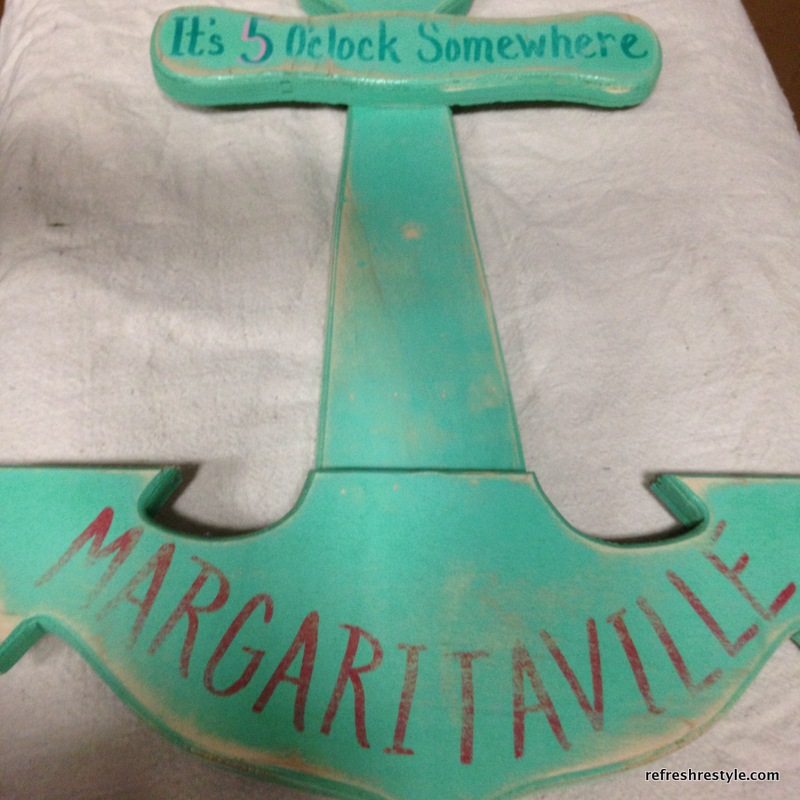 I removed everything and sanded the anchor.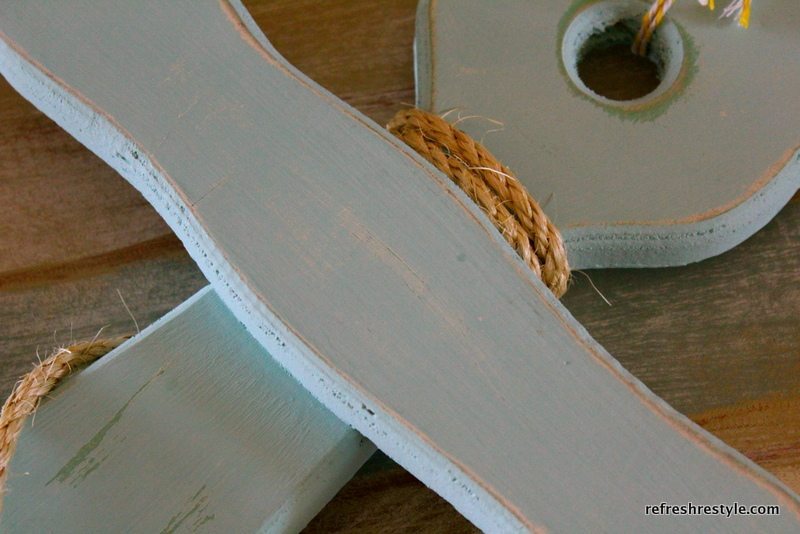 I painted, distressed and added rope.
You can find pieces like this at yard sales, Goodwill and just about any re-sale shop.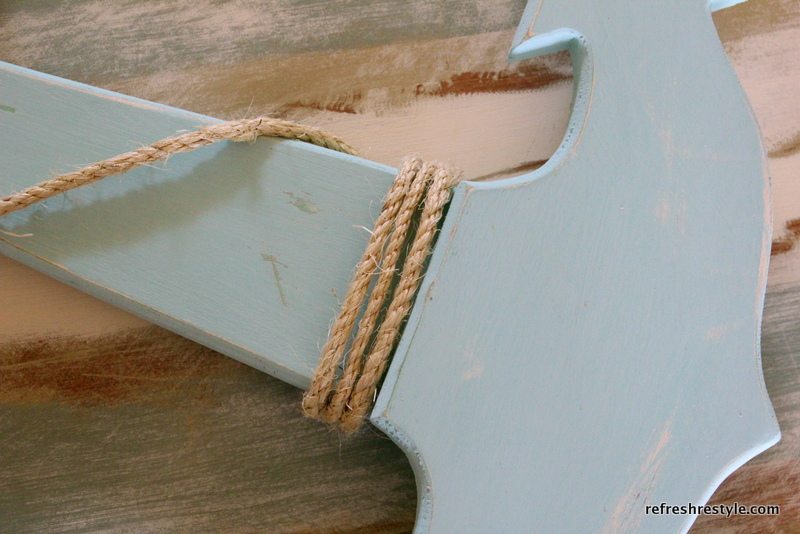 It's more versatile now, not just for the tiki bar 🙂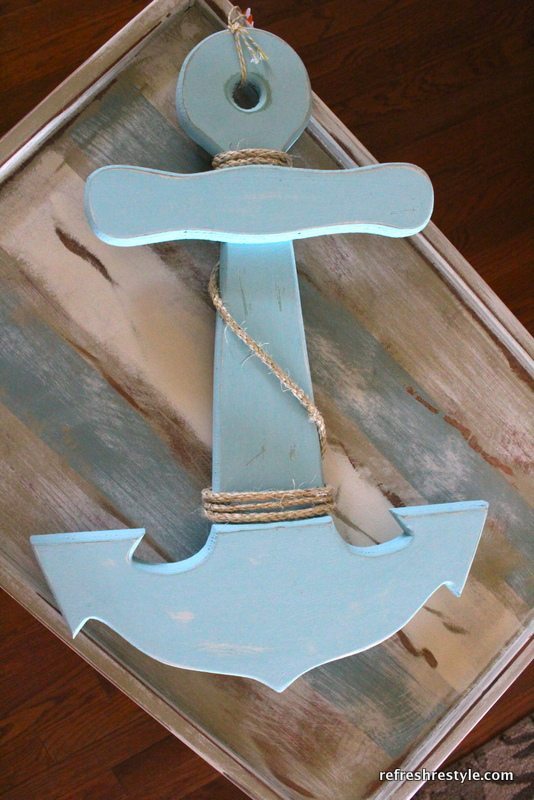 Which one is for you?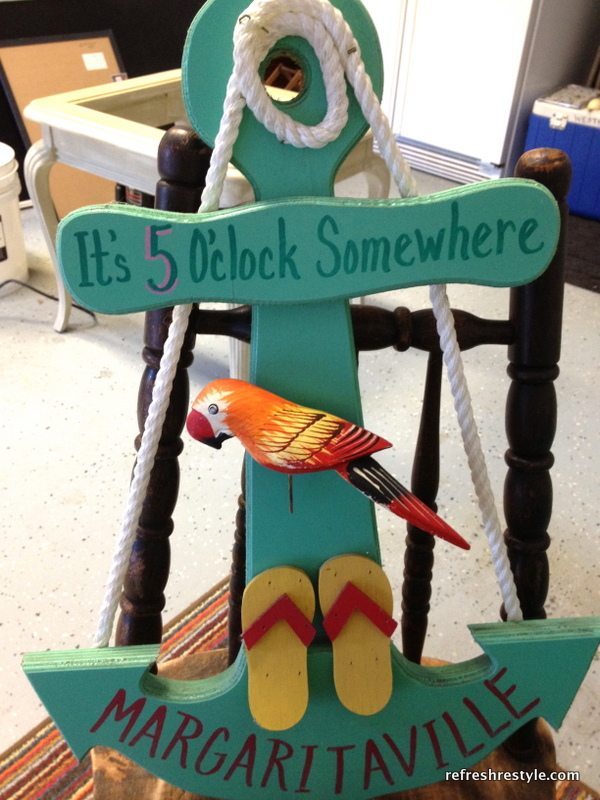 Here's another wooden plaque that got a make-over: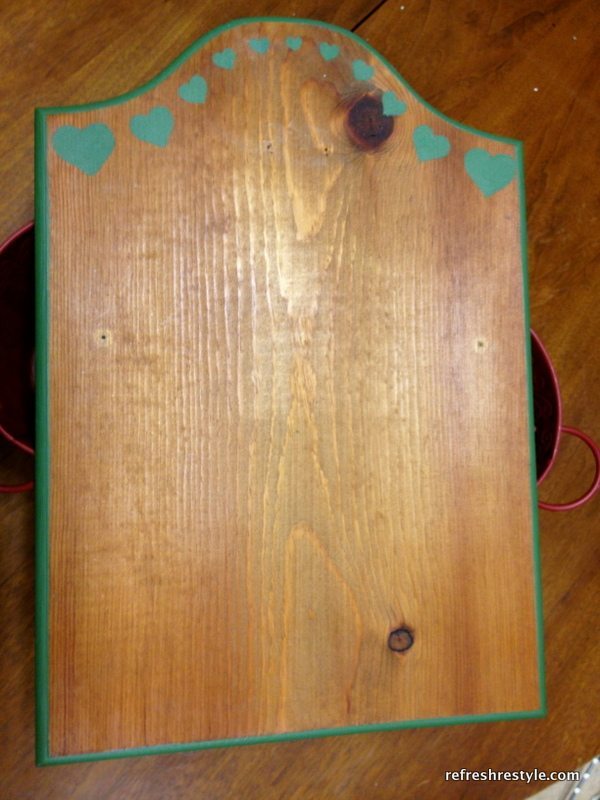 I found this one and it looked like someone started a project and got distracted.
That never always happens to me too!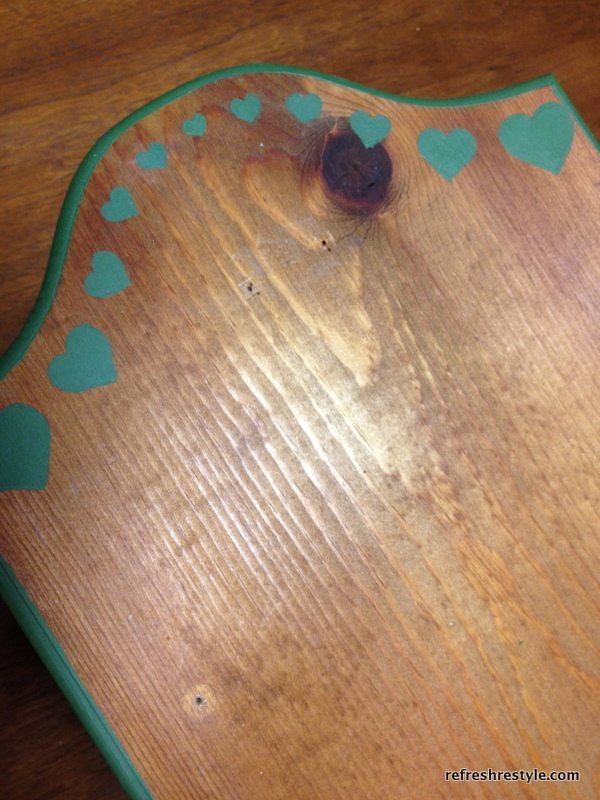 Maybe it was for a special guy, the relationship went south and she never finished it.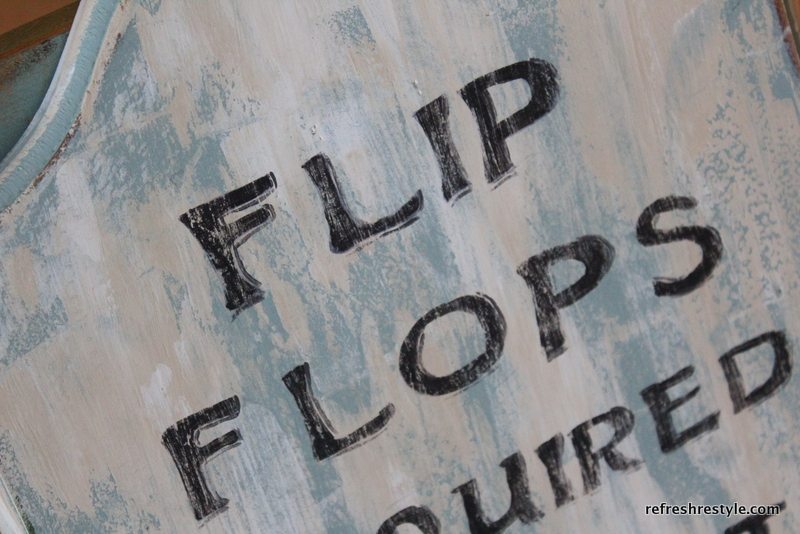 In the end it sent a message without hearts.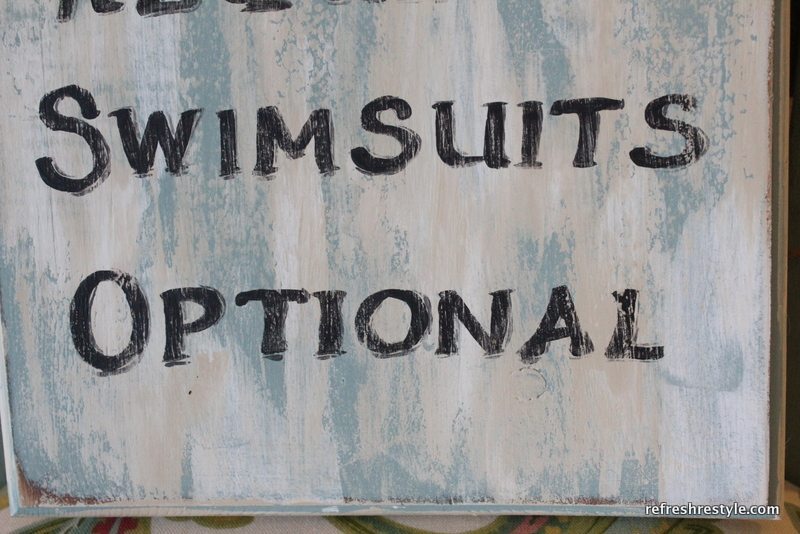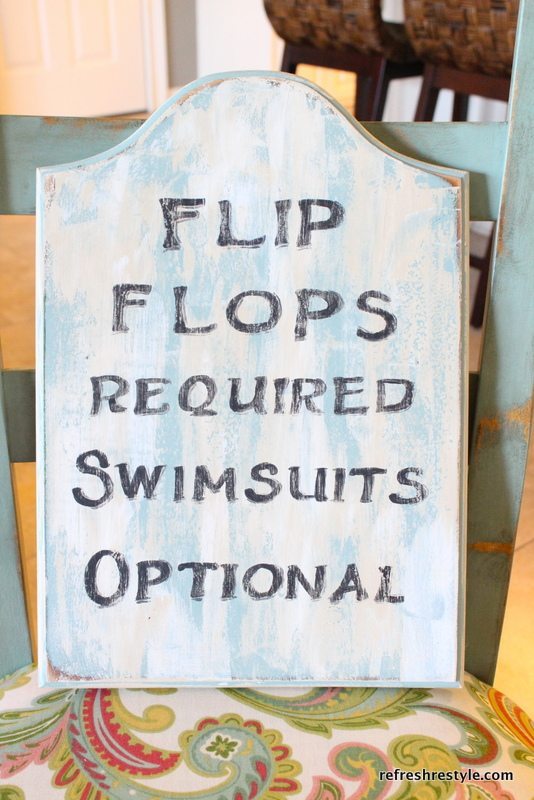 Grab those wooden signs, no matter their message and refresh them!
Sharing:  Monday Funday