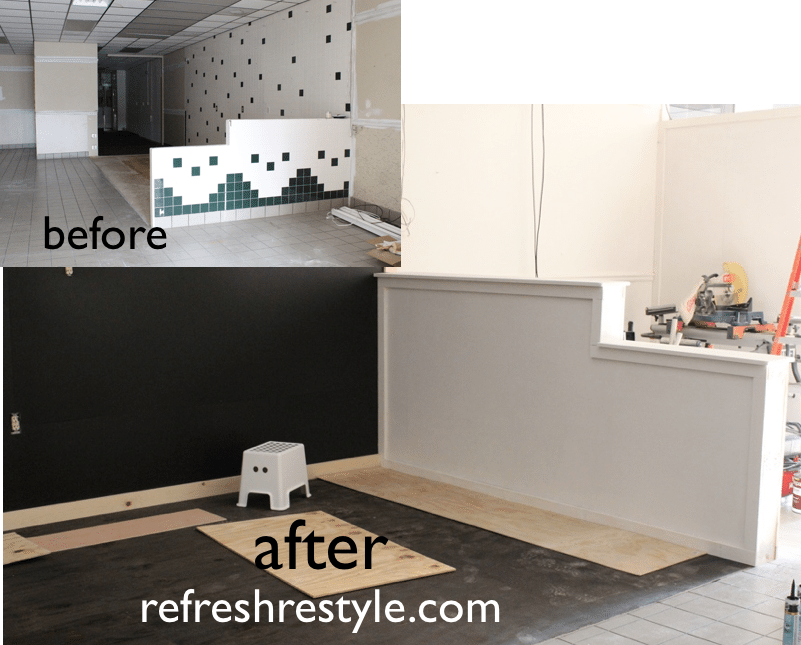 It's hard to believe that we rented a building in mid-March and opened the store Nostalgia on April 5th.  Especially when I look back at the before pictures.  Many, many years ago this was a beautiful grocery store, and then it was remodeled several times.  
We don't have anything against tile, but it just didn't represent the homey atmosphere that we were going for.  It was just an ugly tiled wall.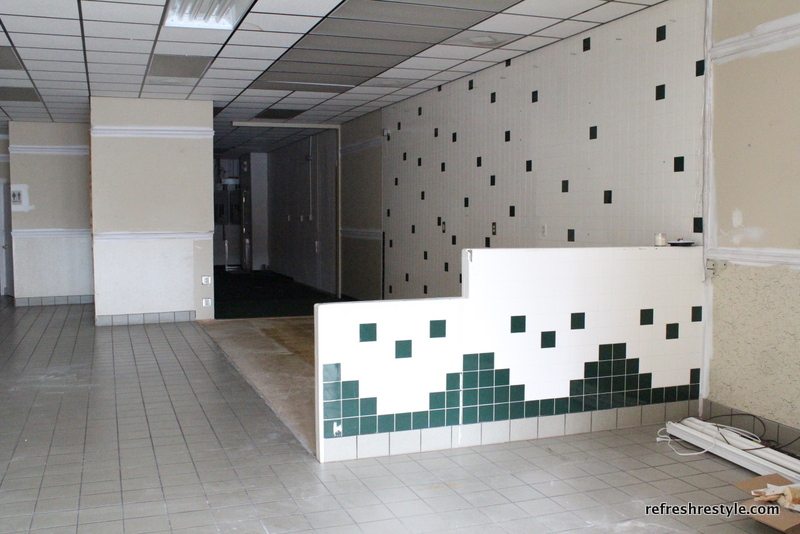 The question posed with this happy wall was, what to do on a tight budget?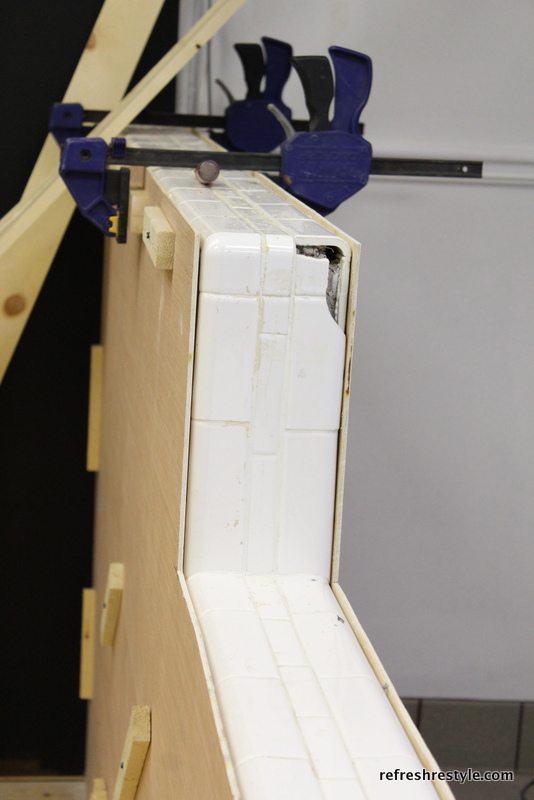 Yes, we could have demolished it.  But that takes time and lots of repair.  We were on a time schedule.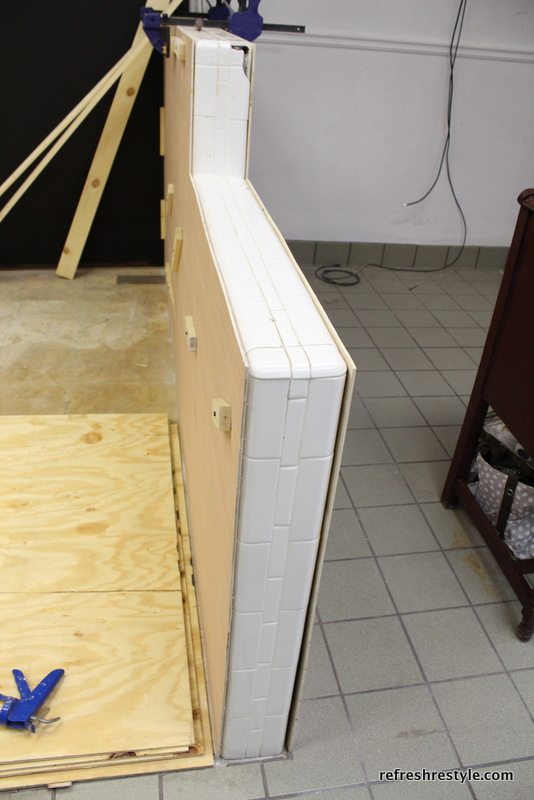 We used thin sheets of wood and construction adhesive,
and this inventive method of securing the board while the glue dried.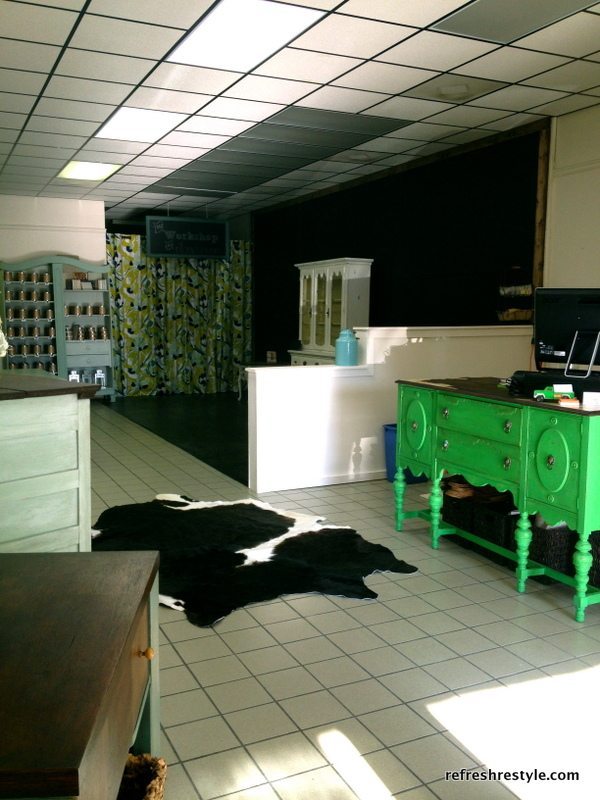 It was trimmed out with 1×3's , topped with 1×10's, caulked,  painted and totally transformed.  (The Green Checkout Counter feels right at home now!)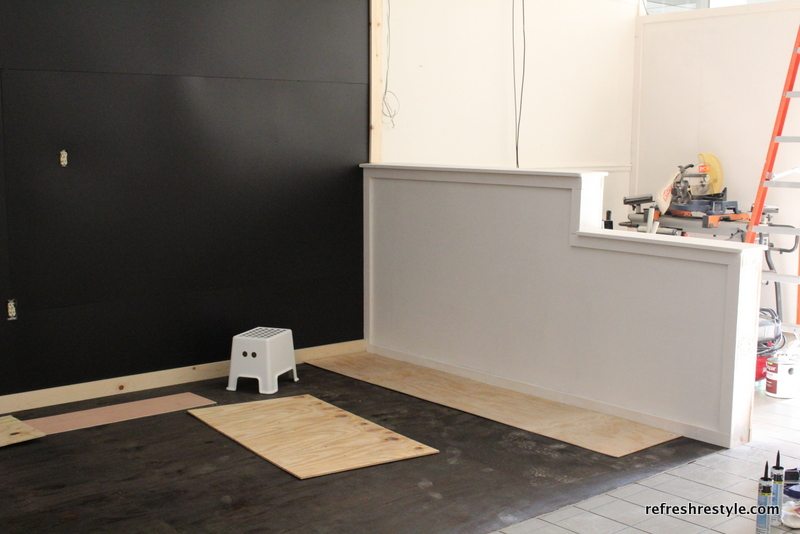 I know, I can't believe it's the same wall either and I look at it almost everyday.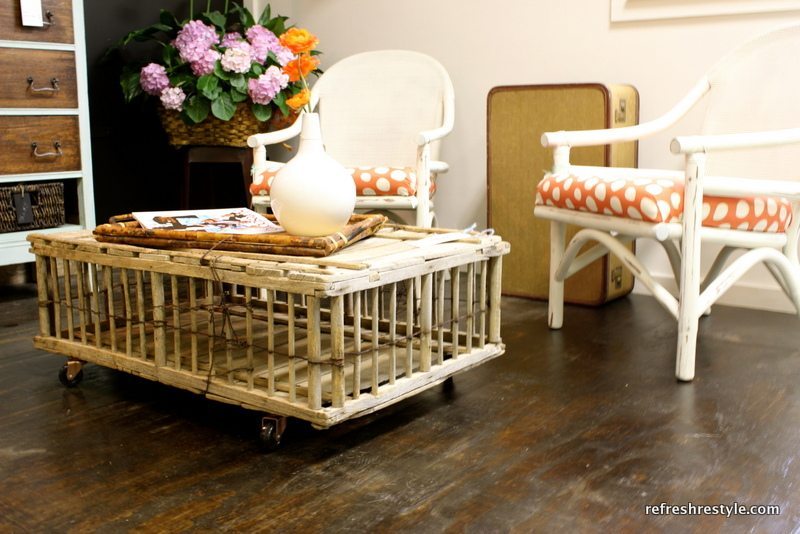 It's the background for many photo shoots and unless someone reads this post or Southern Revivals, they would not know.
What would you have done?
ps. We started working on Phase 2 this weekend.