Oak Sofa Table Makeover with
Miss Mustard Seed Milk Paint
Three easy steps from dated to amazing!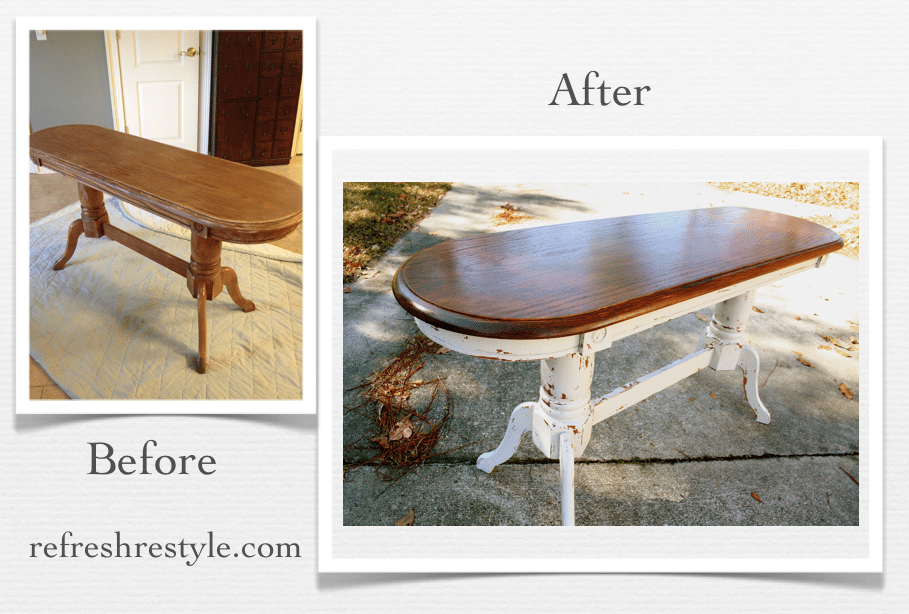 You see these style sofa tables pretty often in the used furniture world. 
Drab and dated, so you probably just walk on by.

You will need:
Steps:
Sand the top of the sofa table
Clean the table to remove any dust or dirt
Mix the milk paint according to directions and paint. Use one or two coats, depending on the look you like.
Stain the top after it dries, use an old t-shirt to wipe on the poly
Wax the painted area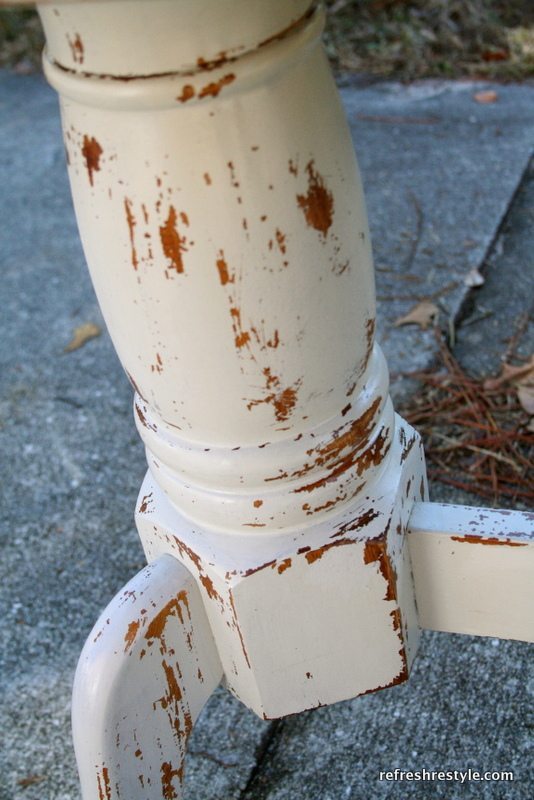 I decided to use Miss Mustard Seed Milk Paint in Grain Sack, to liven it up a bit.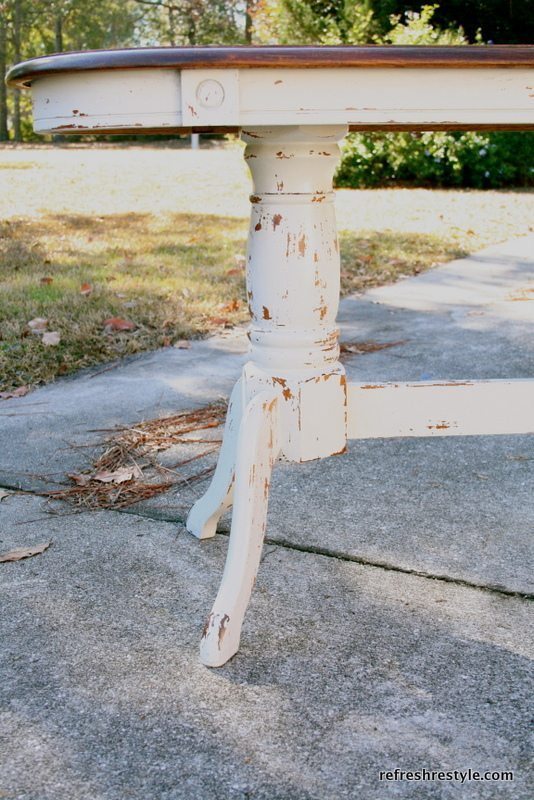 I am a dare devil and did not use the bonding agent.  I do live on the edge.  It chipped away a lot in some places.  To achieve the look that I wanted I simply I sanded the spots that I didn't like and painted over them with a mixture that did include bonding agent.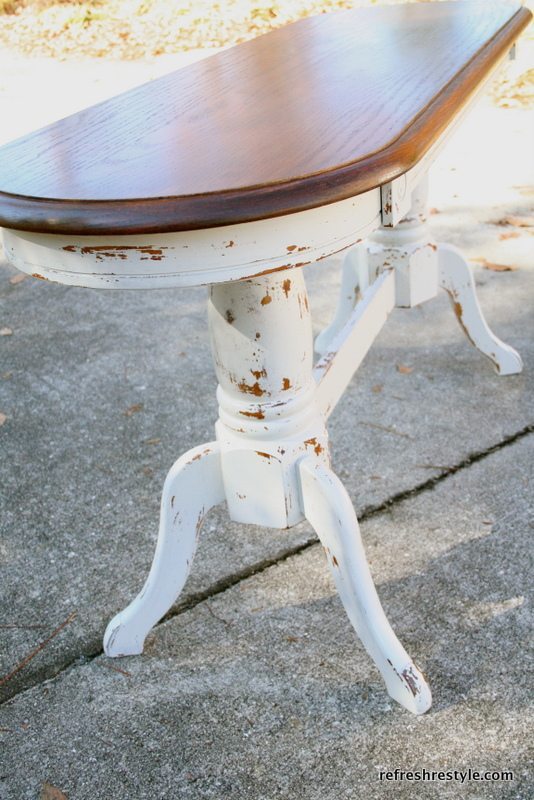 For the top I sanded, cleaned and re-stained with dark walnut.  I am a huge fan of the dark stains.  It really gave this table a richer look than the light oak.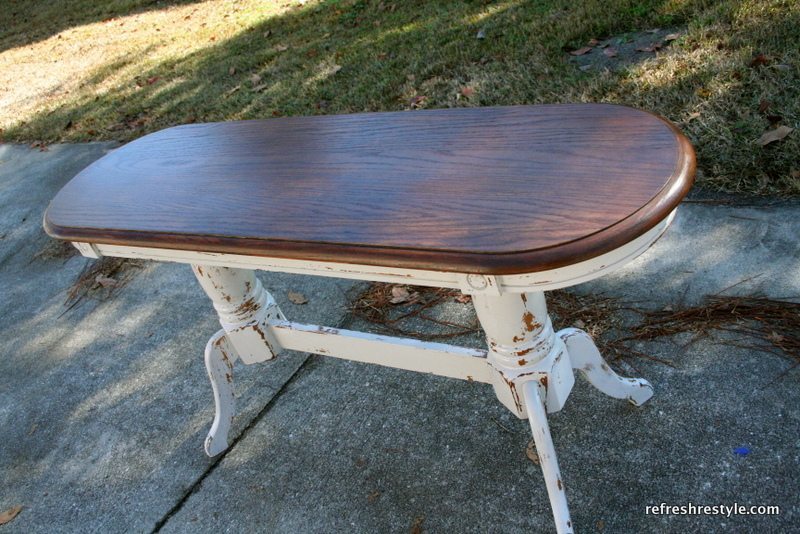 I love the dual personality.  On top it's dark and sophisticated and on the bottom it's rough and ready.  Ready to be behind and awesome sofa 🙂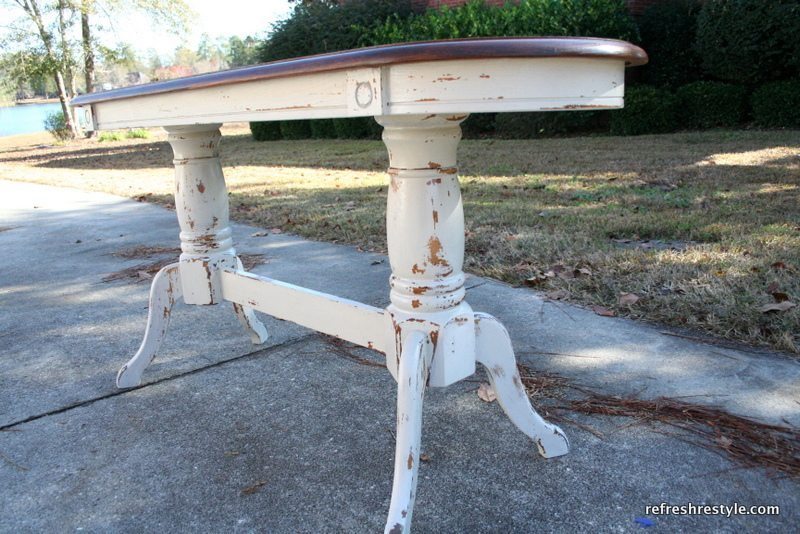 The top is coated with a wipe-on poly, also known as my best friend when it comes to a stained piece.  I just love the way it looks.
Do you think you'll try it? This Oak Sofa Table Makeover with Miss Mustard Seed Paint was an easy makeover!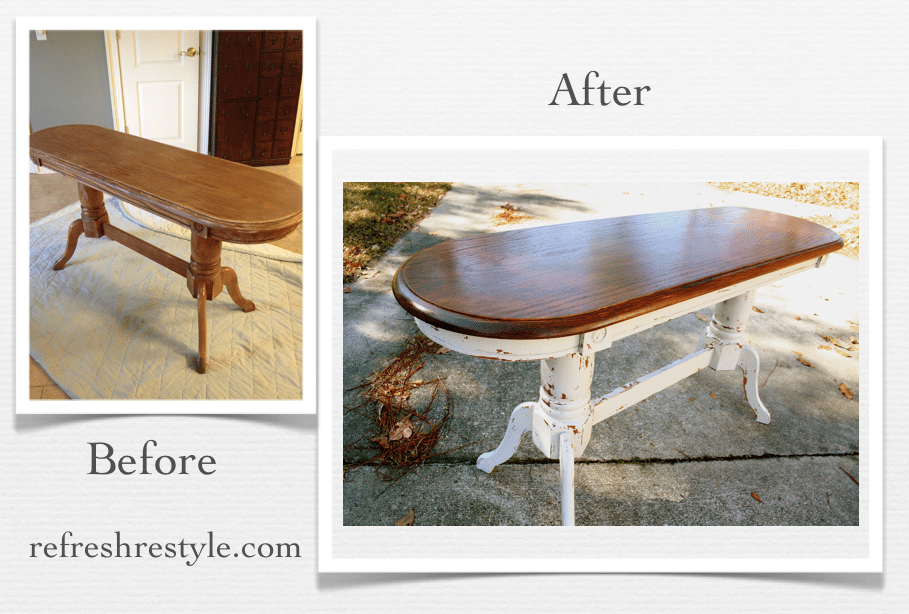 Now go forth and rescue those oak beauties, you'll love them when your done!