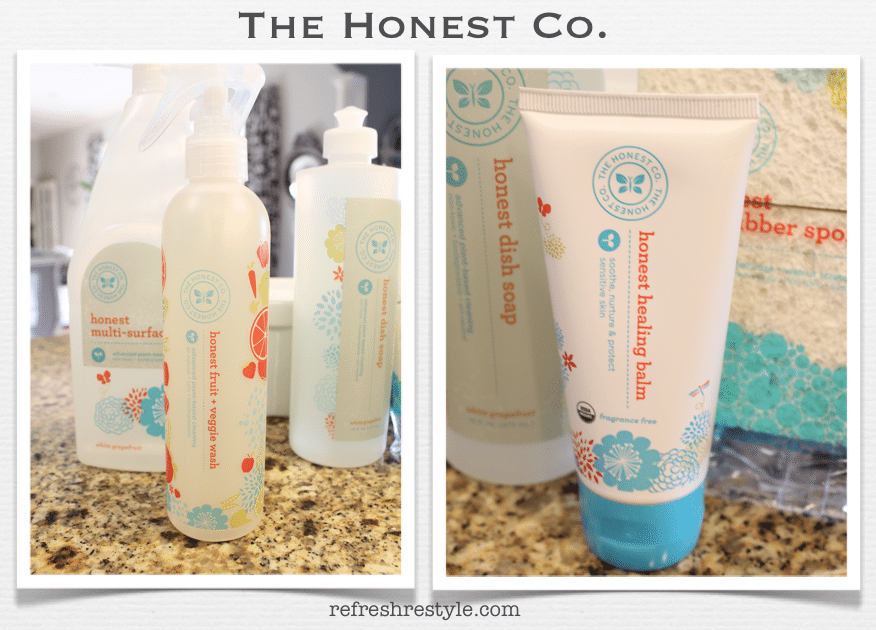 Making a natural switch in my kitchen.
I was recently given the opportunity to make the switch in my kitchen, to trade out my usual kitchen products for the ECO friendly cleaning products from The Honest Co.
My efforts for being green have been to use non-toxic paints and recycle furniture.  So using natural cleaning products was a great switch for me.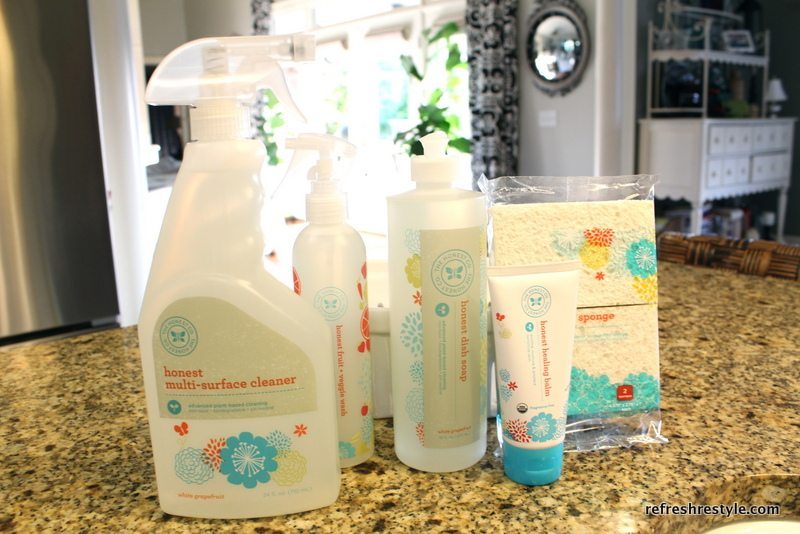 The Honest Company's goal is to provide customers with products they need and love and provide exceptional service.  They love to hear from their community and take the feedback they learn from Facebook, their blog, and customer support to create products that make sense for your lives. You can follow them on twitter @honest and be sure to check out their website.  It's these honest discussions with their customers that inspire them to expand their offerings in current and new product categories.
I love all the cleaning products. It feels great knowing that I'm using effective eco-friendly  products without harsh chemicals.  Plant based sponges, white grapefruit scented dish detergent makes washing the dishes a little more bearable!  Yes, I'm lazy about loading/unloading the dishwasher, sometimes I just wash the pile by hand 🙂
You can get $10 off a $40 purchase at The Honest Company using code $10off$40Pollinate. (Limited to first-time customers and one use per customer. Expires May 14, 2013.)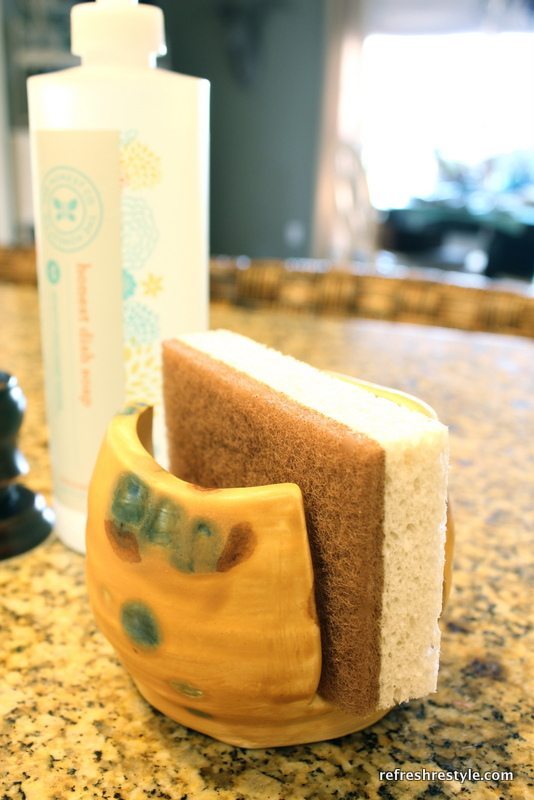 I was really excited about the next two products: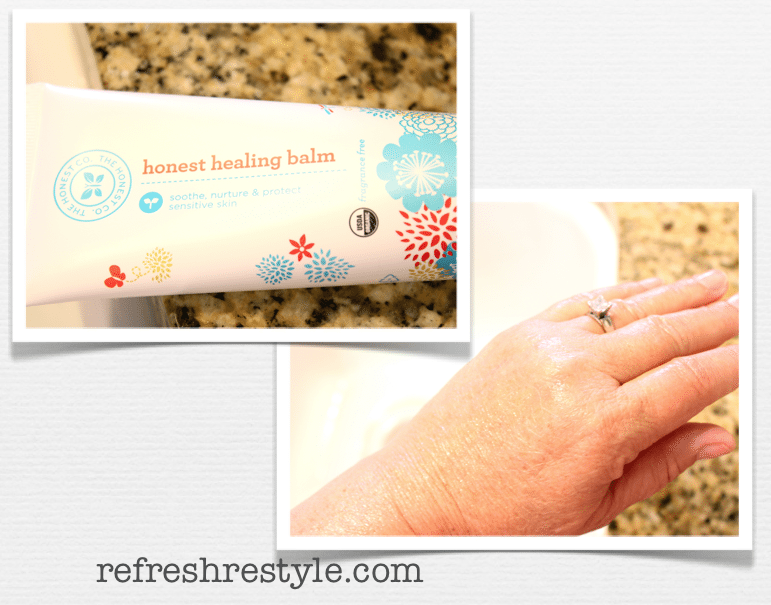 Painting and repairing furniture has not been good to my old hands.  I've been using the healing balm for a couple of weeks and even though I'll never be a hand model, but they are looking much better.  Washing my hands a lot had really dried them out.  The balm feels like a protective coating 🙂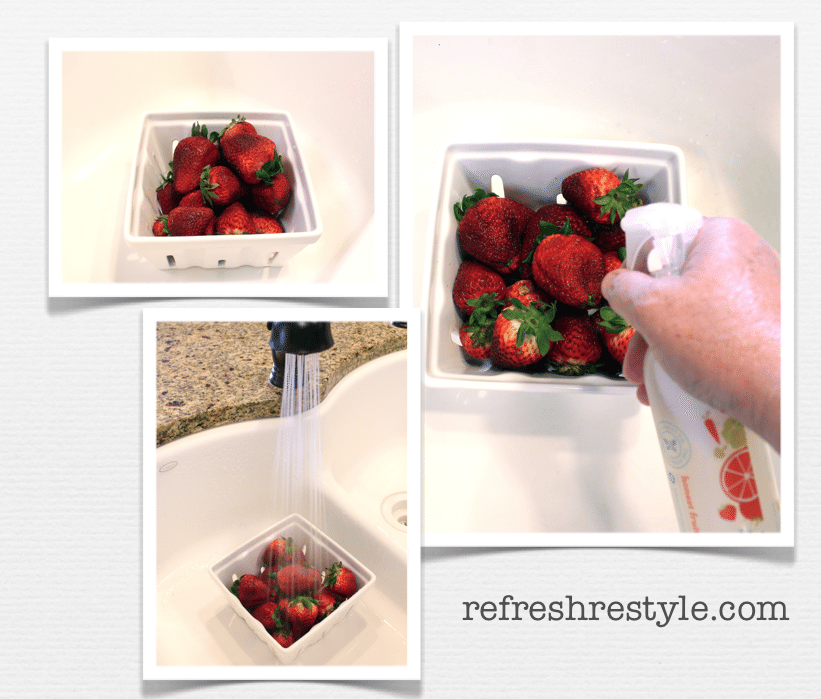 Strawberries are in season right now and I don't know about you, but I always wonder if I'm getting my fruits and veggies clean by running water over them.  I sprayed and tossed and sprayed again.  Waited several minutes and rinsed. 
The Fruit and Veggie wash is:
100% non-toxic, plant-based formula safely and effectively removes unwanted:
toxic pesticide & chemical residues,
pathogens, waxes, dirt, handling oils & bacteria surface contaminants (found on both conventional & organically grown produce)
You can use it all fruits and veggies with exception of mushrooms as they are very porous.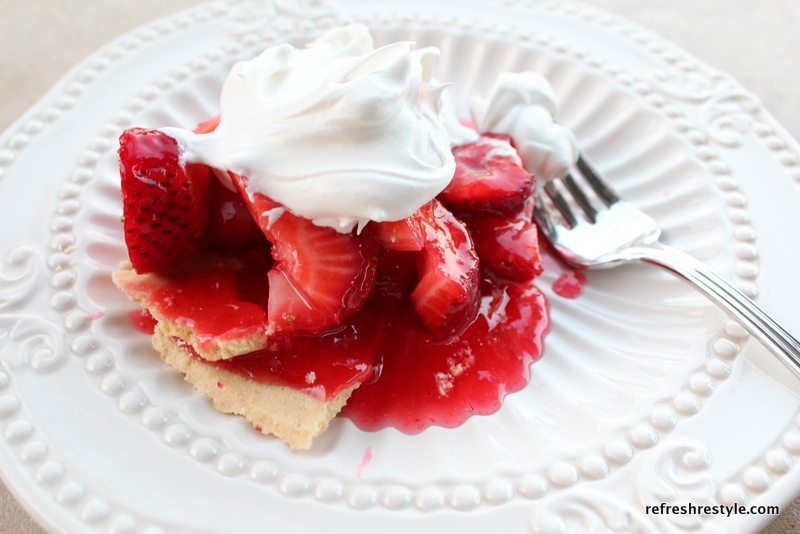 Thanks to The Honest Co. my strawberries were truly clean 🙂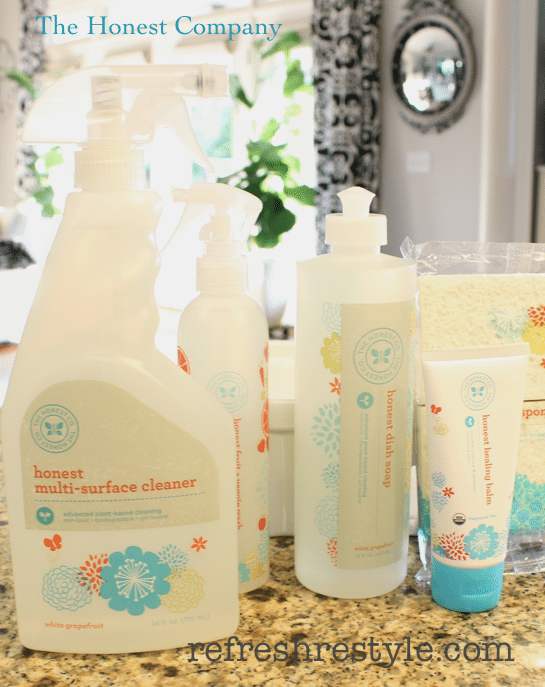 You can sign up for emails from The Honest Company, or start their free trial for the Diaper & Wipes Bundle, or the Family Essentials Bundle (which is perfect for your cleaning needs).
This shop is part of a social shopper marketing insight campaign with Pollinate Media Group® and The Honest Company  but all my opinions are my own. #pmedia #NaturallyHonest  http://cmp.ly/3/8vNxcO.