Green is the new black!
Refresh your furniture in your favorite color!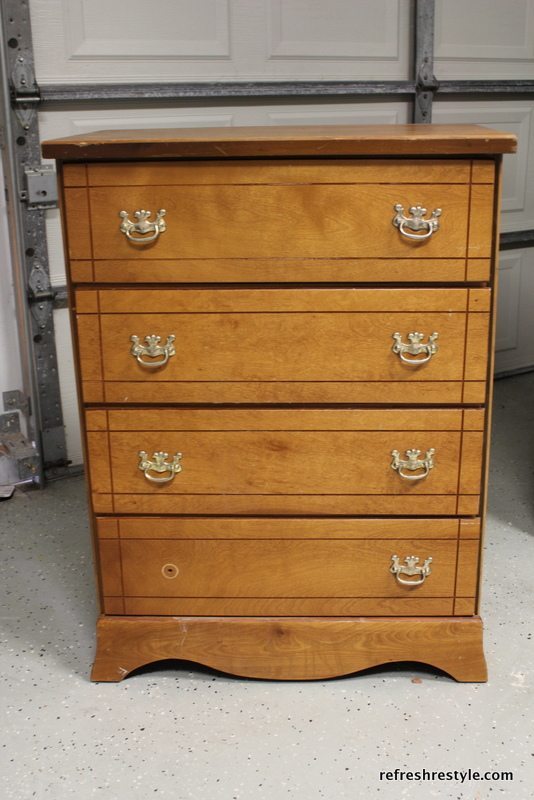 I know everyone loves a brown stained piece of wood furniture.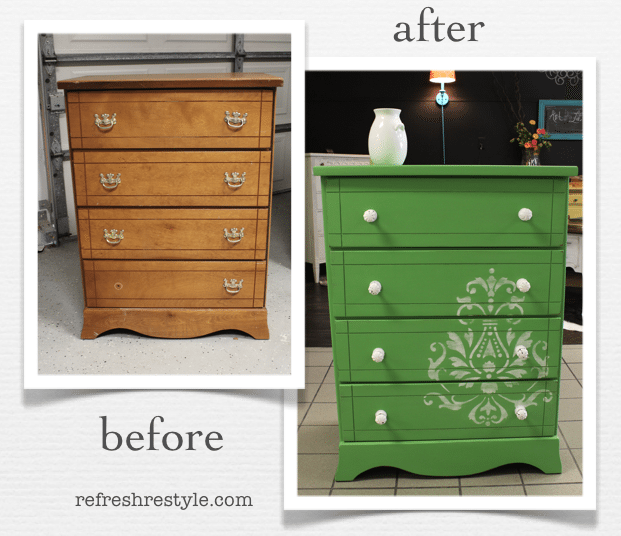 I believe that you should use your fine china, sit in the fancy living room and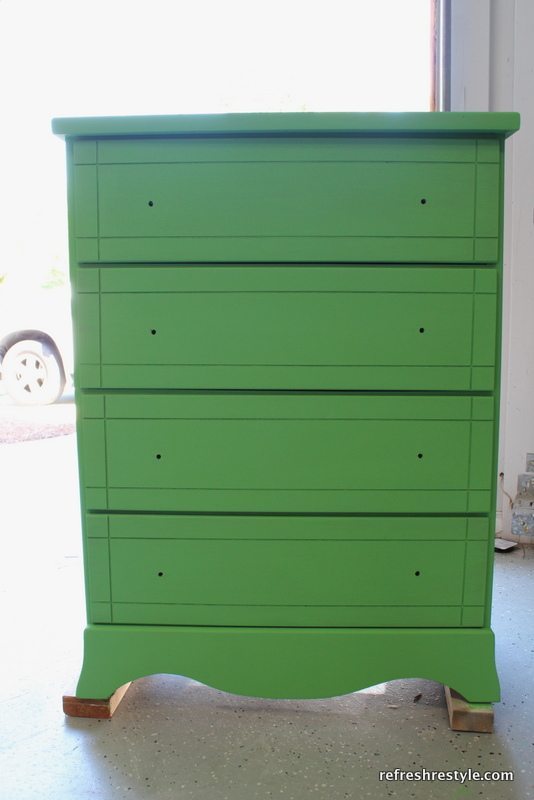 paint brown furniture, if you want to.
And I believe that if you love a color, and its green like this custom mix or blue or yellow, then make a statement!

Don't be afraid to use what you love and add new hardware too!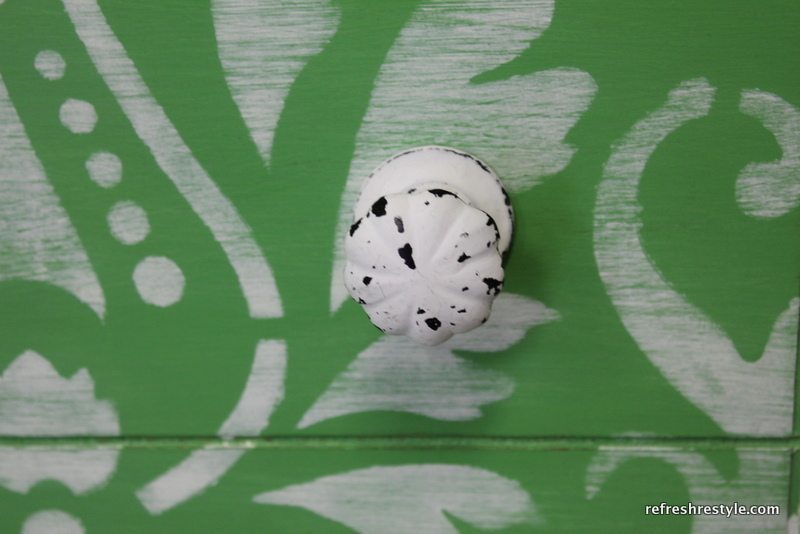 In the end, it's just paint and new hardware.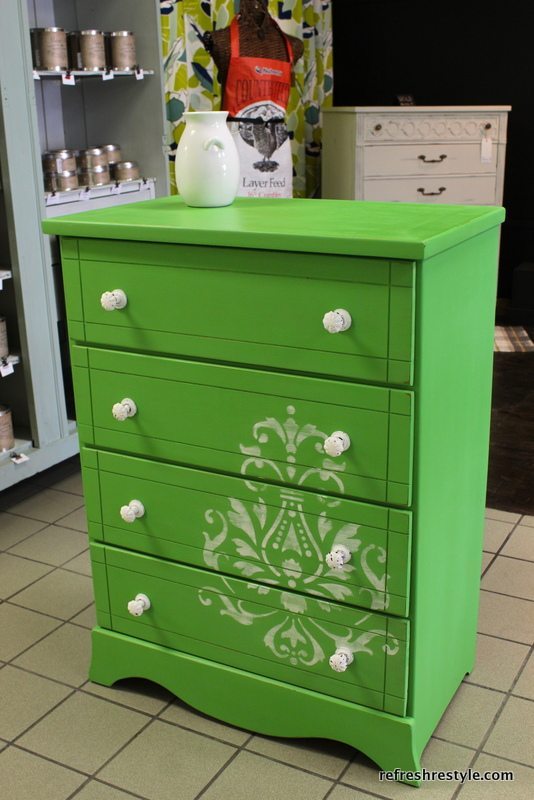 And if you don't want to paint it, I will 😉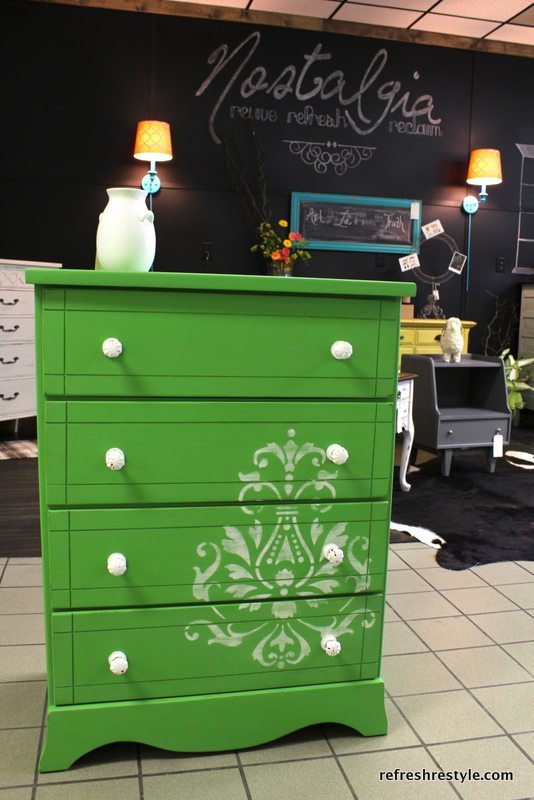 Follow us on Facebook
Be sure to follow us:
Sharing at: Debbiedoo's