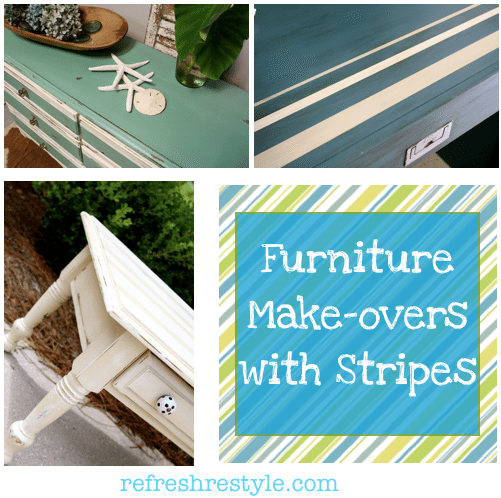 I paint a piece of furniture.
Step back, and look at it and decide it needs a little something extra.
Like a stripe 🙂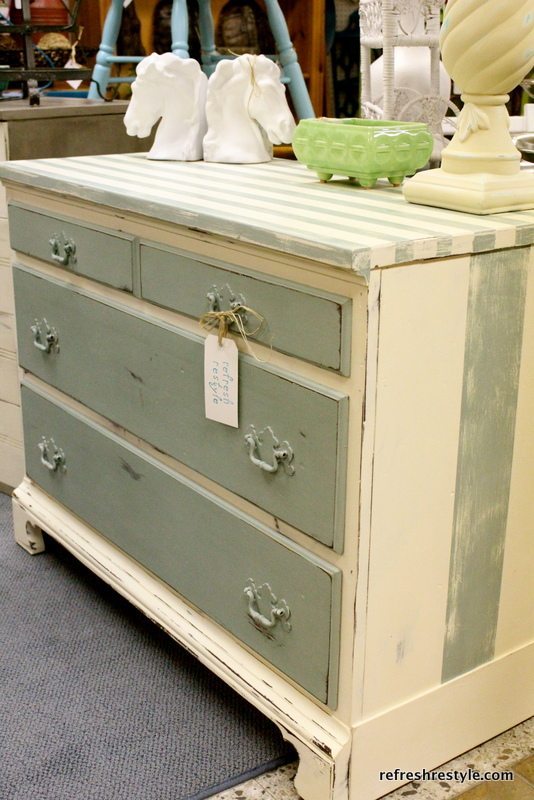 This piece would have been fine just painted white, but I wanted it to make a more casual statement.
I think the distressed stripes did just that.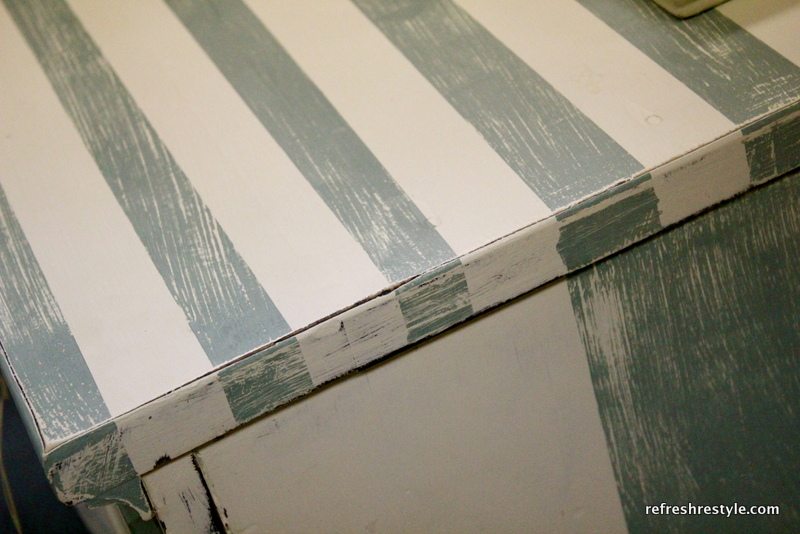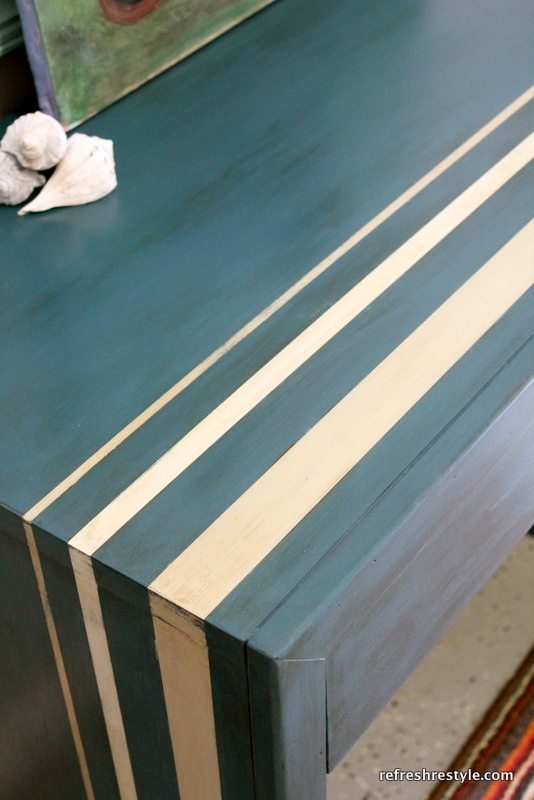 A solid blue desk would have been just fine and maybe a little boring without the stripes.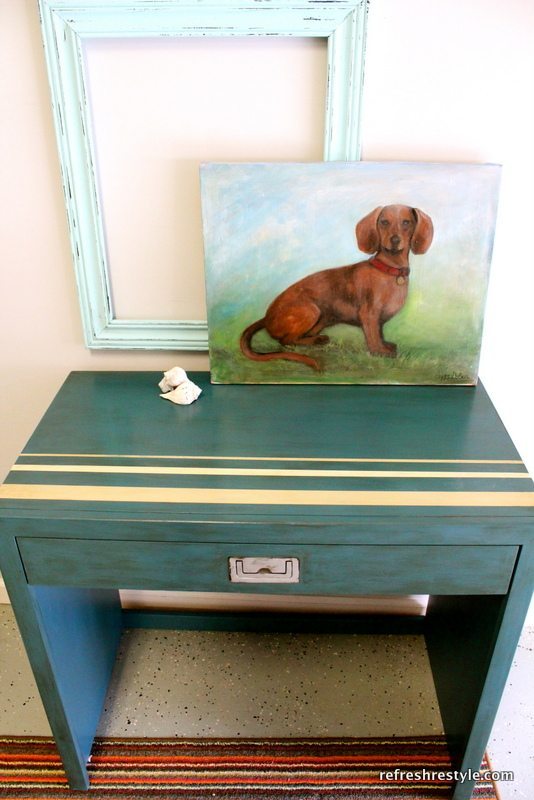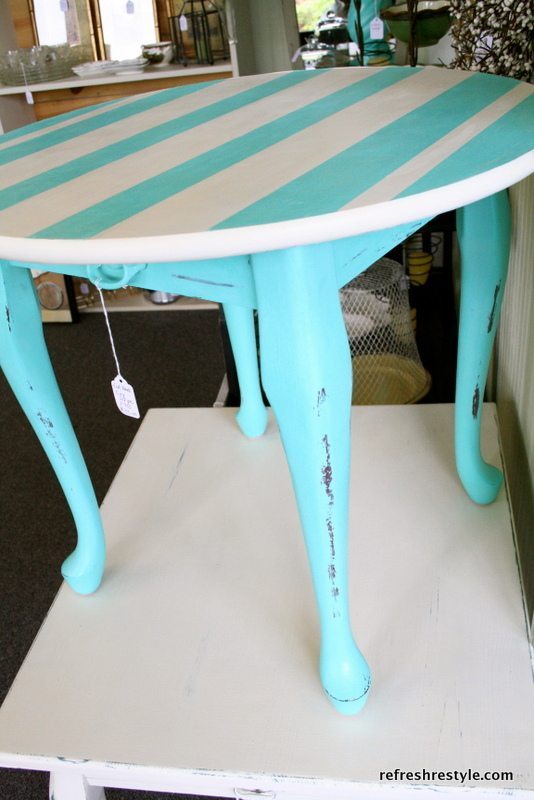 This leggy end table went from French stuffy to striped fun!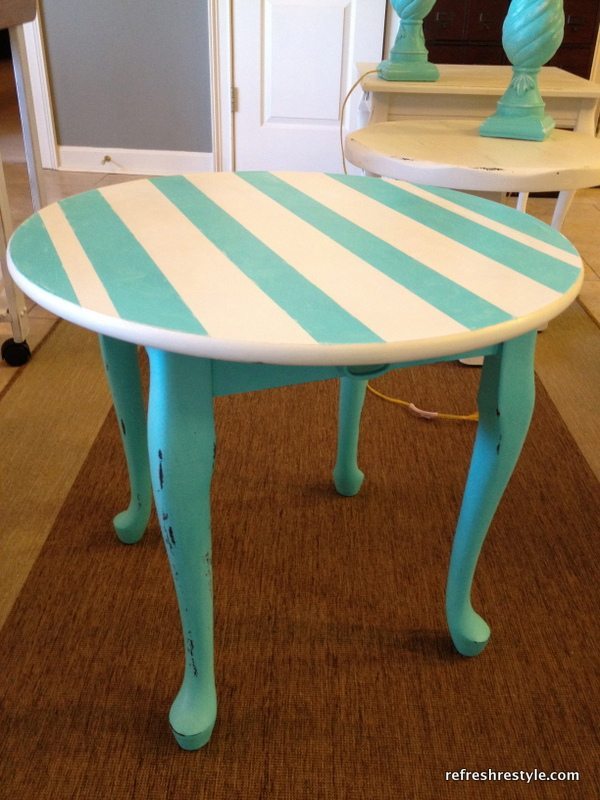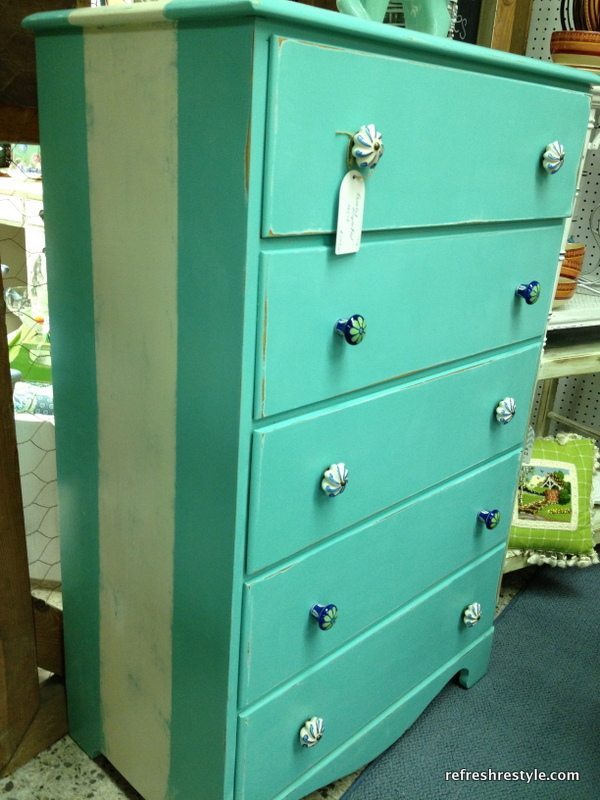 One wide stripe wrapped over this piece with an assortment of hardware  woke up this girl up.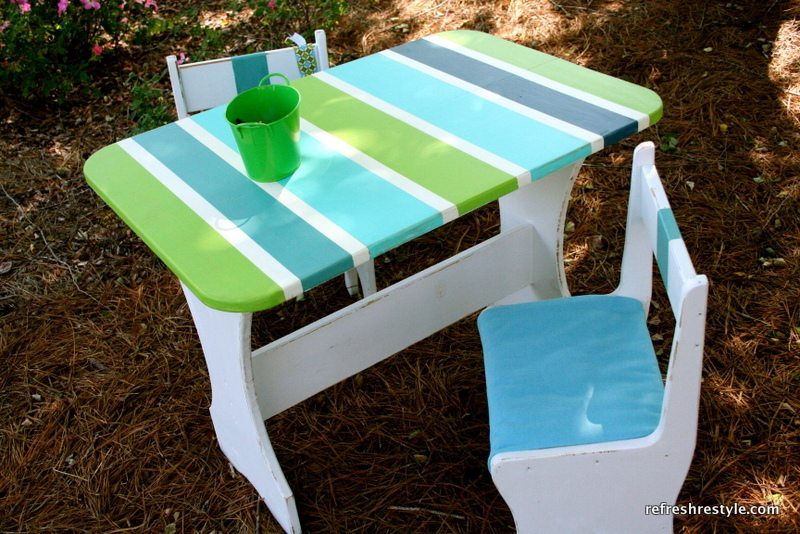 This kids table was pretty in white, but why not put fun stripes on it?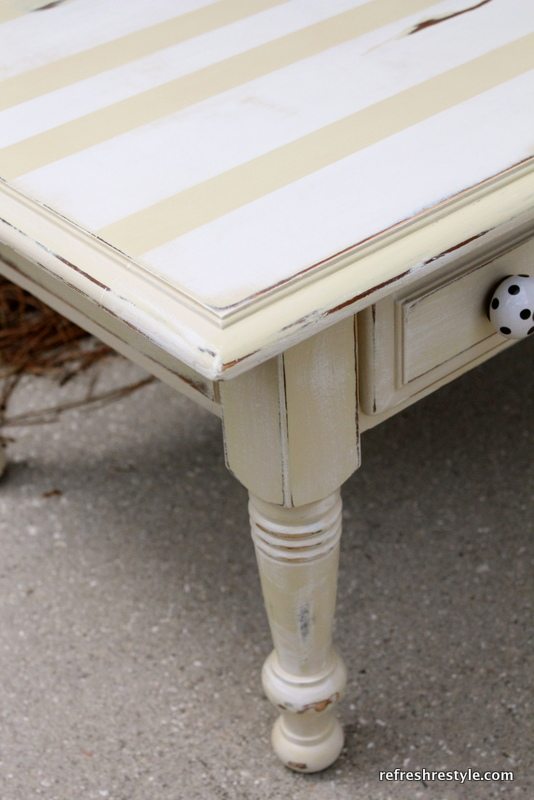 From brown traditional to striped and trendy 🙂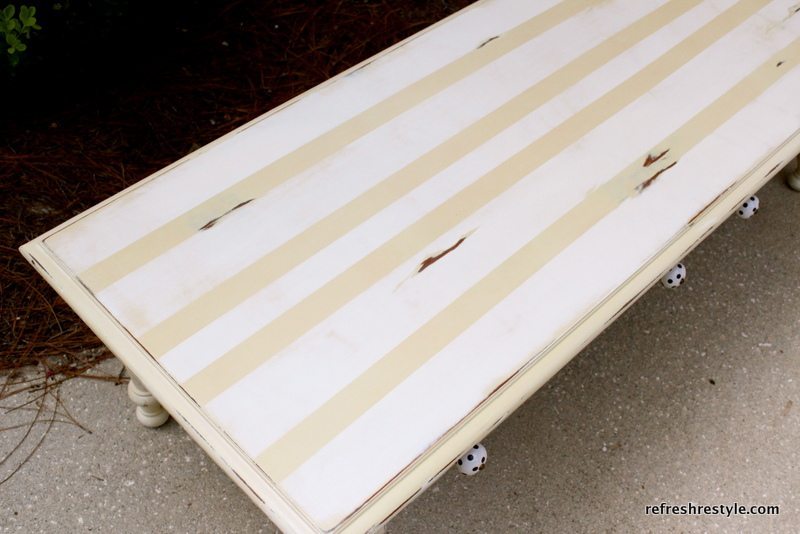 Except for the last one, I could have named this post striped and blue pieces!
I am such a creature of habit, can you guess what color I paint with the most!