I know you've heard this over and over from me 🙂
From boring brown to light and bright!  Here I go again…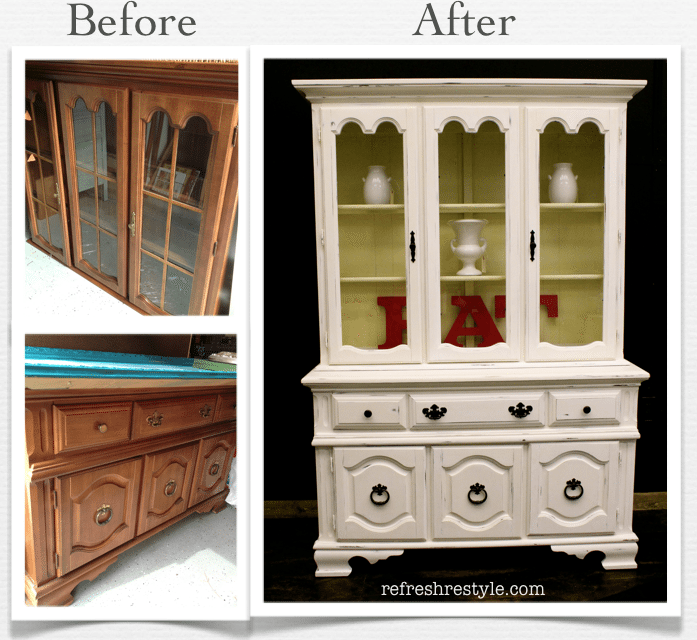 What can I say, I just like light, bright and refreshing.
As you can see she started out kind of ho-hum, but functional.
Steps:
1. Remove: glass, shelves, hardware, etc.
2. Clean your piece with water and vinegar, let dry.
3. Choose your paint colors. I like to use chalk based paints, so there's little to no prep work.
4. Paint the inside first, frame edge, drawer fronts and then the cabinet itself.  By the time you've finished with one coat, you can start over with the second coat.
5.  For this piece I applied a glaze, let that dry.
6. Add a top-coat to your piece.  I used a soft wax on this one.  You could use a water based poly, also.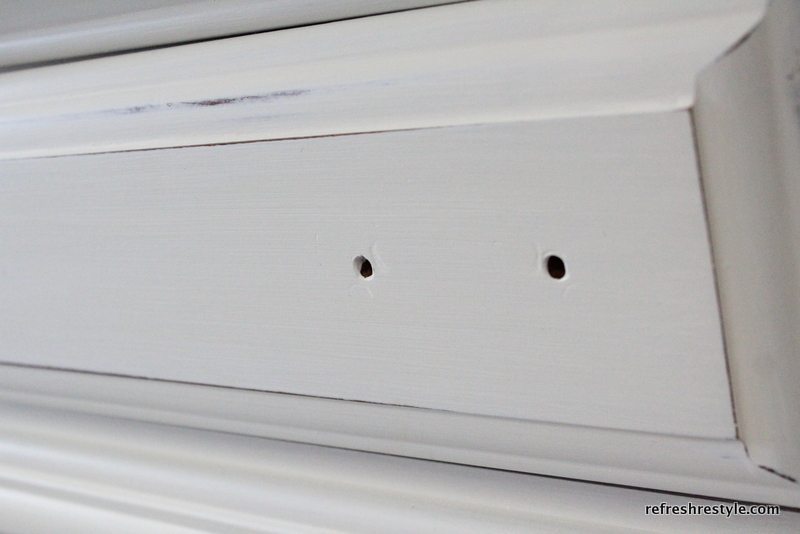 After I painted and distressed, I decided to add a more interest.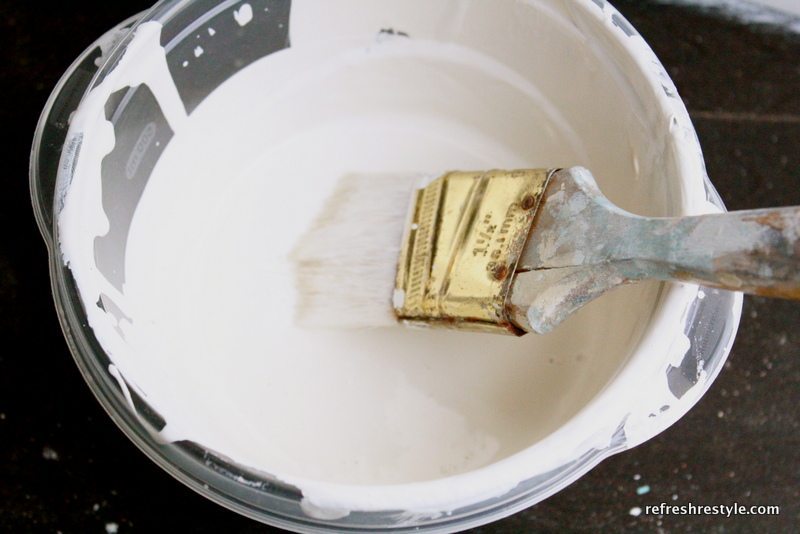 I created a glaze that I called Vanilla, not much color, but just enough to tone her down.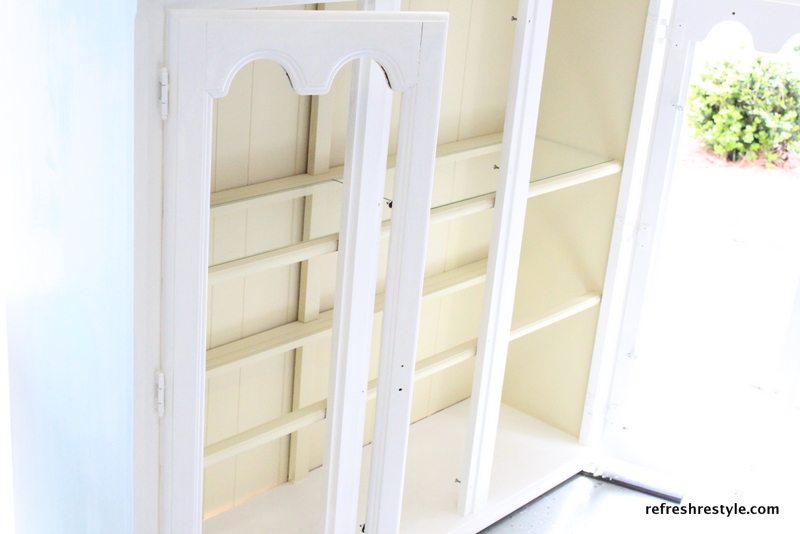 This is before glaze and distressing, what a refreshing change!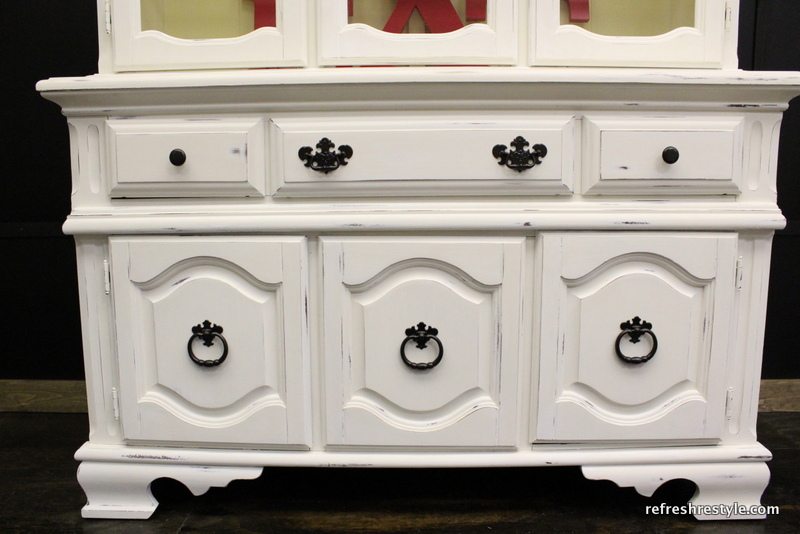 I'll just show you way too many pictures now, I love the way she turned out.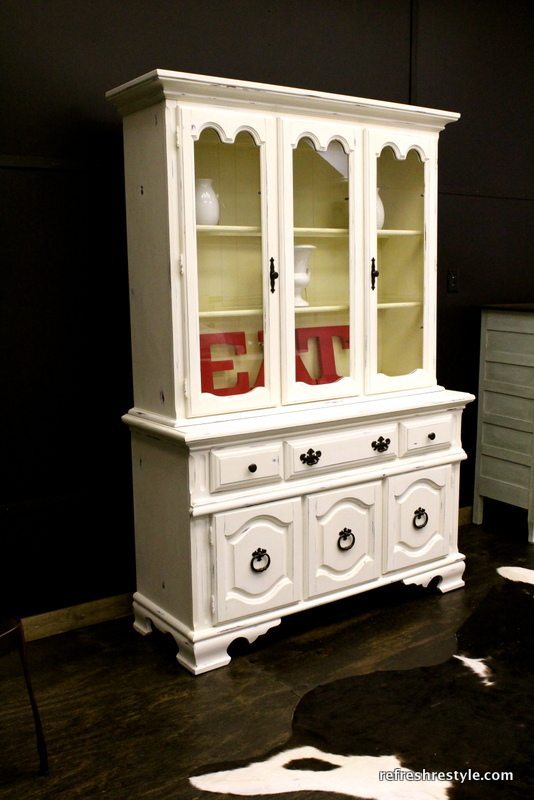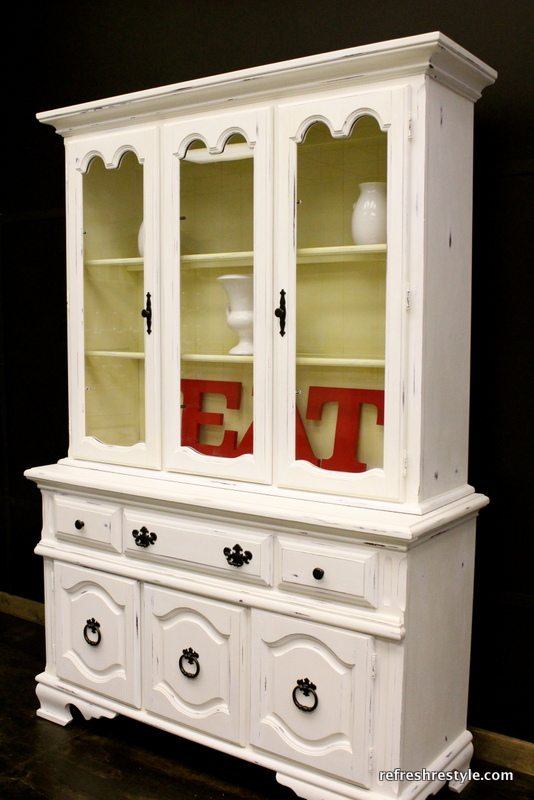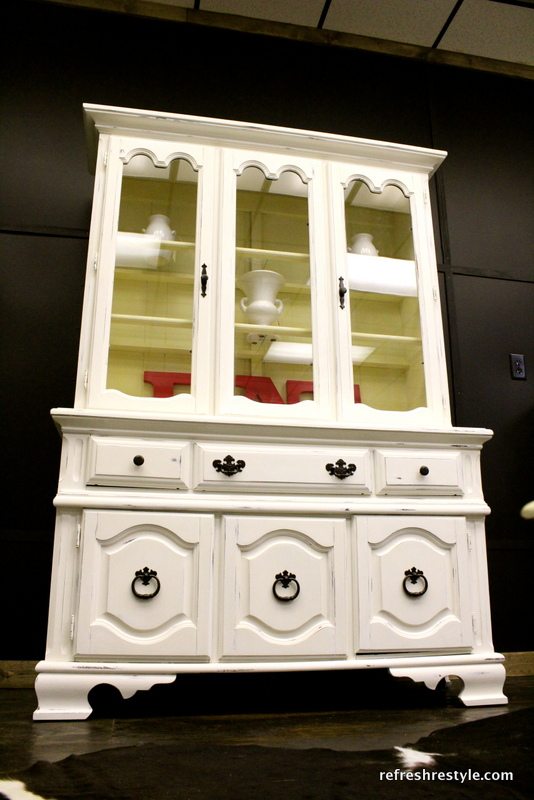 How do you like her now?