This makeover was so much fun.  The piece was in terrible condition.  It smelled bad and looked bad, but it is very sturdy.  The lines are perfect.  It's one of those pieces that you are always looking for. No matter what's wrong with it, you think you can bring it back to life.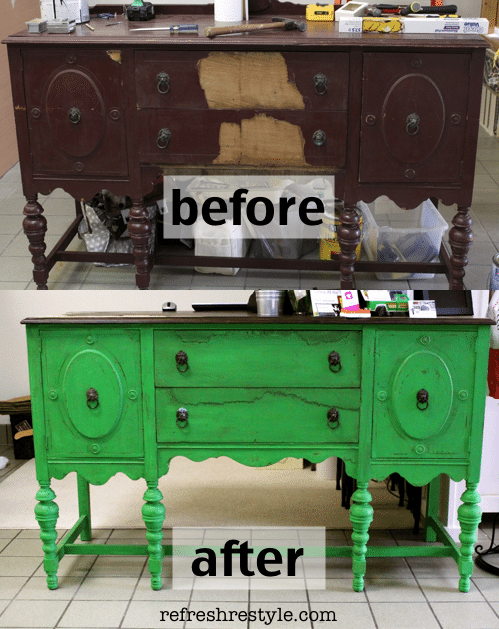 This sad piece had been in my storage shed for a while.  
Jamie and I were talking about a check out counter, she said, I'd love to find an old buffet.  
A little bell went off in my head and reminded me that I might have just the piece 😉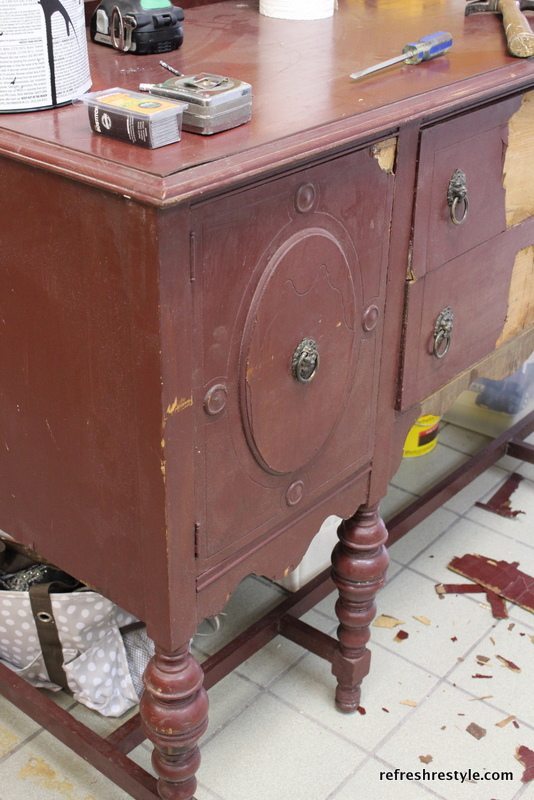 I'm sure someone out there will say, why did you paint this?  or why didn't your restore it?  But the answer is, we just loved it.  Broken and bruised, we thought it just needed some Maison Blanche paint!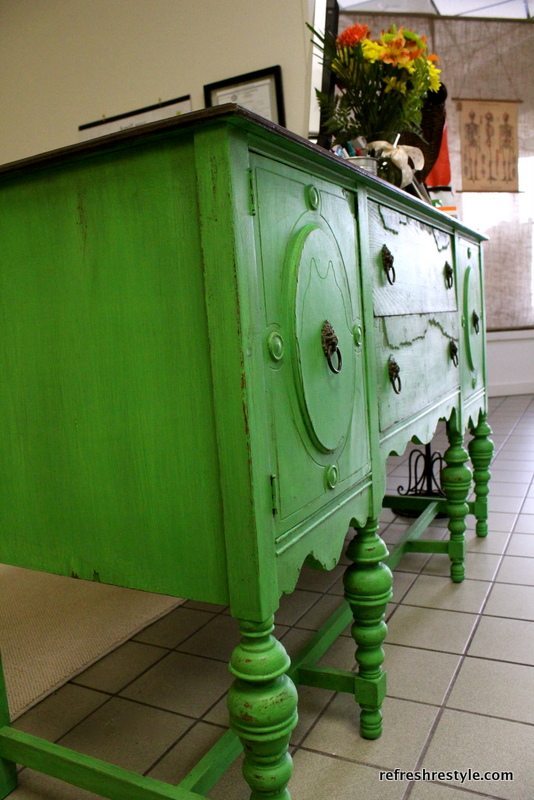 So she got scrubbed, scraped, wiped down and painted with 2 coats of St. Anne paint.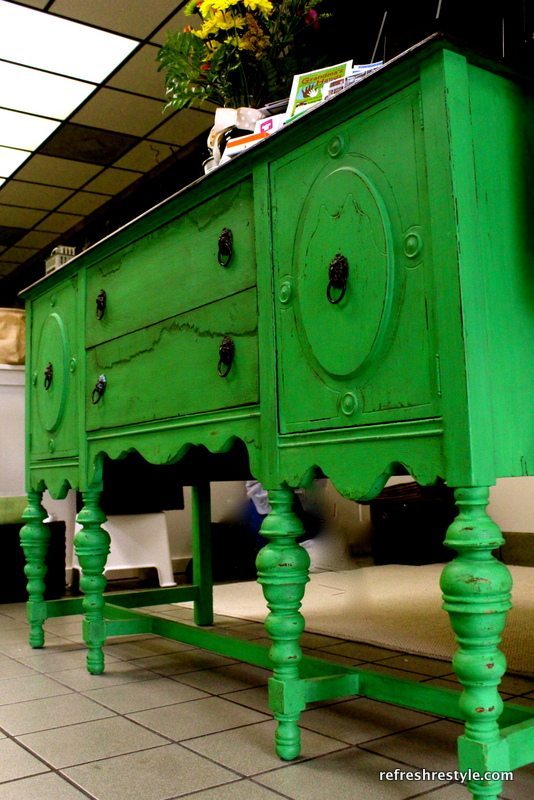 We fell in love the minute we opened the can!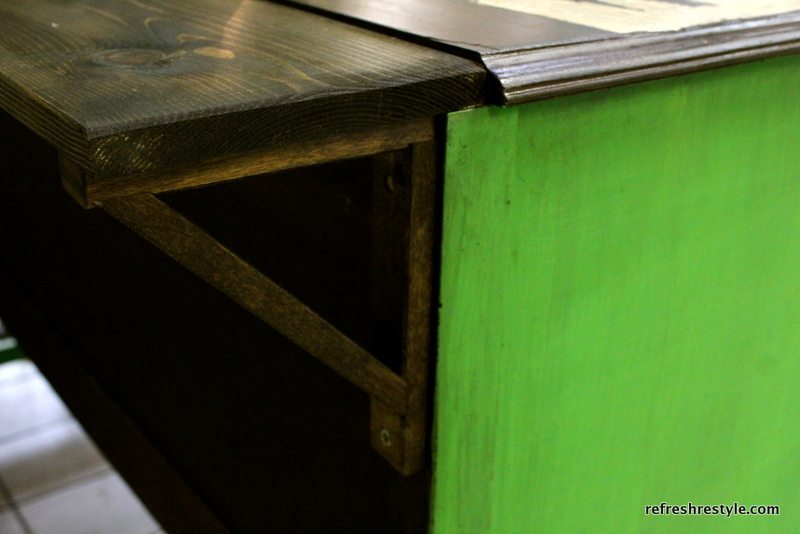 We needed a little more surface area, so a shelf was added to the back.  The keyboard fits on here perfectly!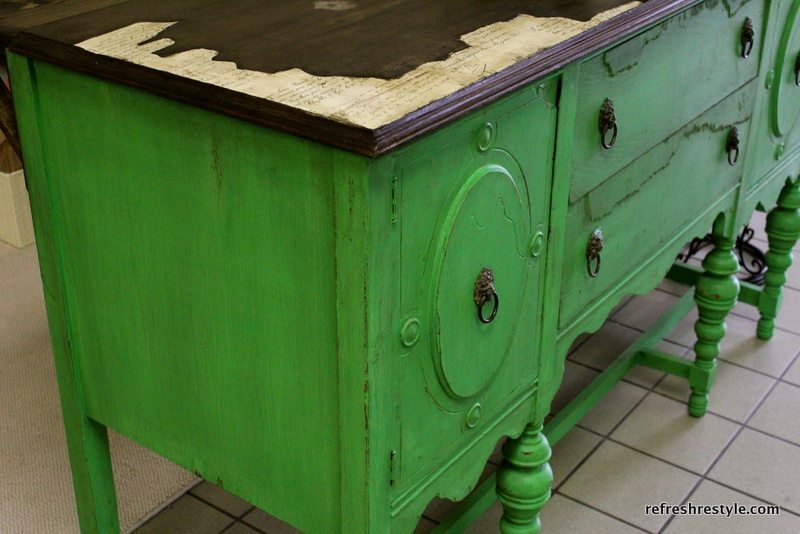 The top had some loose veneer.  So I tried every trick in the book to remove it.  Nothing worked, so I decided to use a technique that I saw my friend Rosemary  use.  I used Mod Podge and wrapping paper to fill the places where the veneer was damaged.  I think it makes the piece!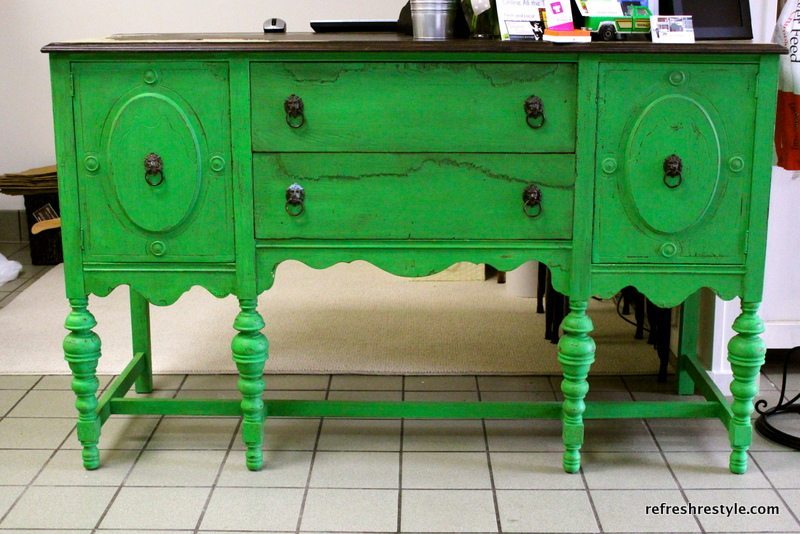 I hope you get to see her in person, she's a real showoff.  She just smiles from all the ooh's and aah's!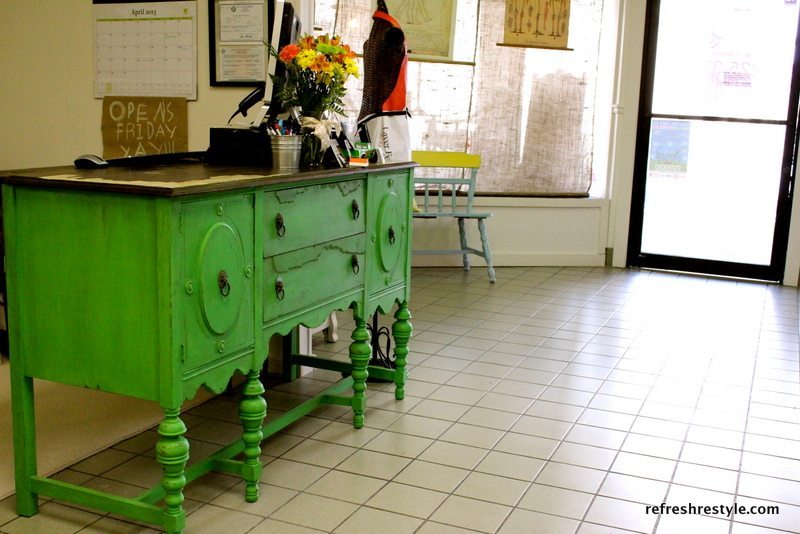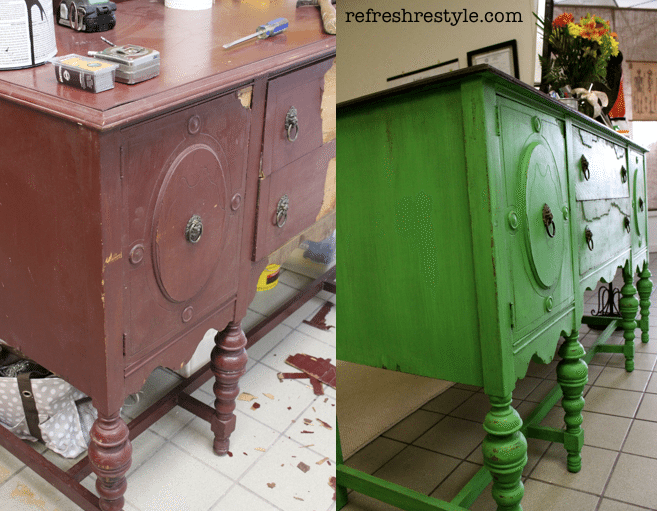 She just proves that with a little love, Maison Blanche Vintage Paint, & dark wax
Every girl can look good!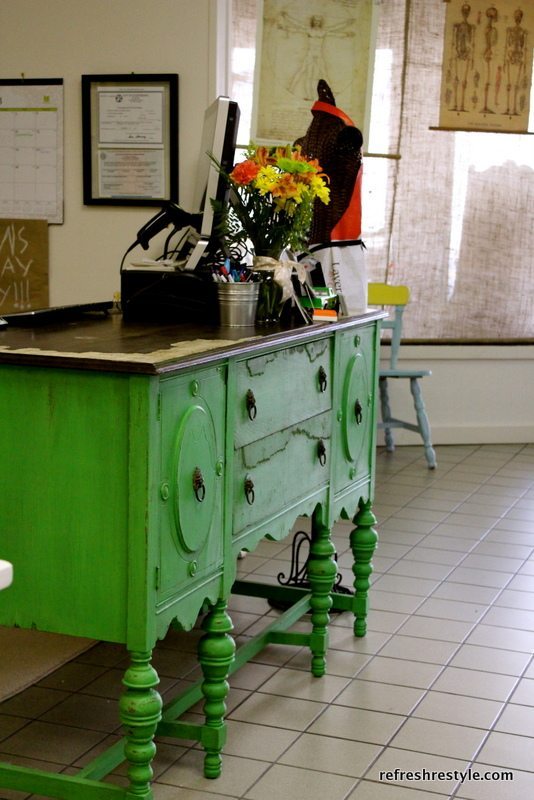 What do you think of my Buffet Make over??