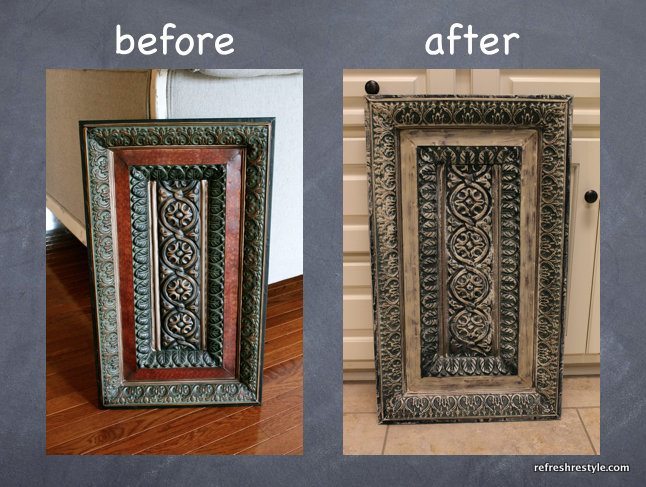 Bloggers without borders:  Episode 2 –
Accessories for the Makeover
Episode 1 here:  Painting Project
Inspiration for stripes from The Lettered Cottage: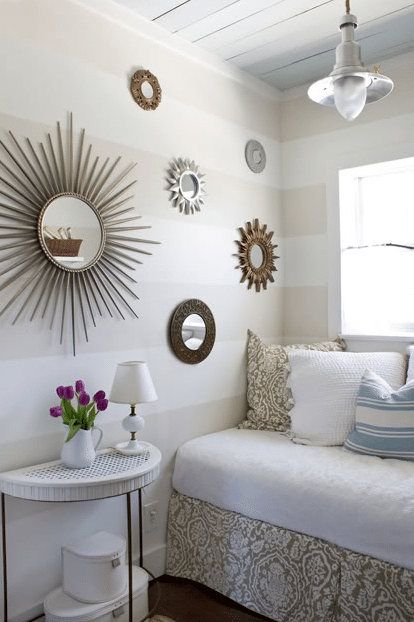 I've been pinning inspiration: here
Hopefully by the the next post I will have one paint color done.
This week I've been working on the accessories.  I have not bought anything new and I don't plan on it.  Not even paint, I have some left over from some of the other rooms 🙂  This should be a no-cost makeover!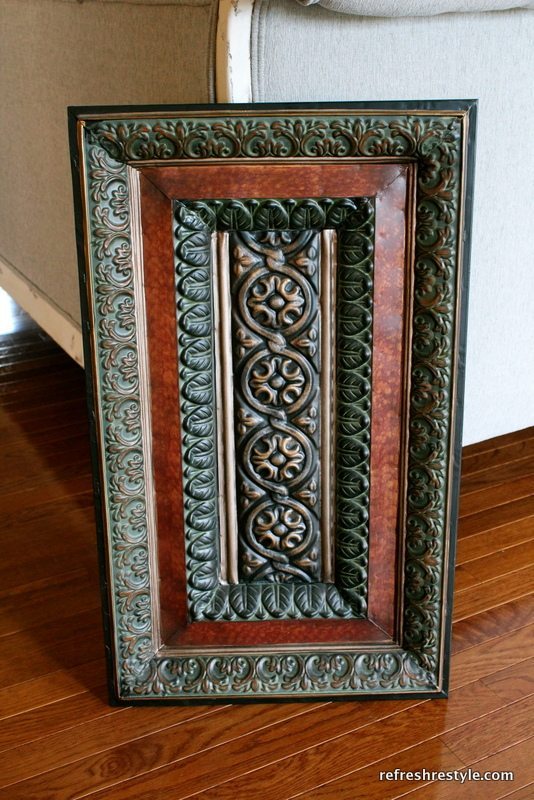 The paint colors are in the gray family, so I decided to tone down the orange in this piece.  I used Annie Sloan Chalk Paint in Country Grey over the cooper color and dry brushed the raised area.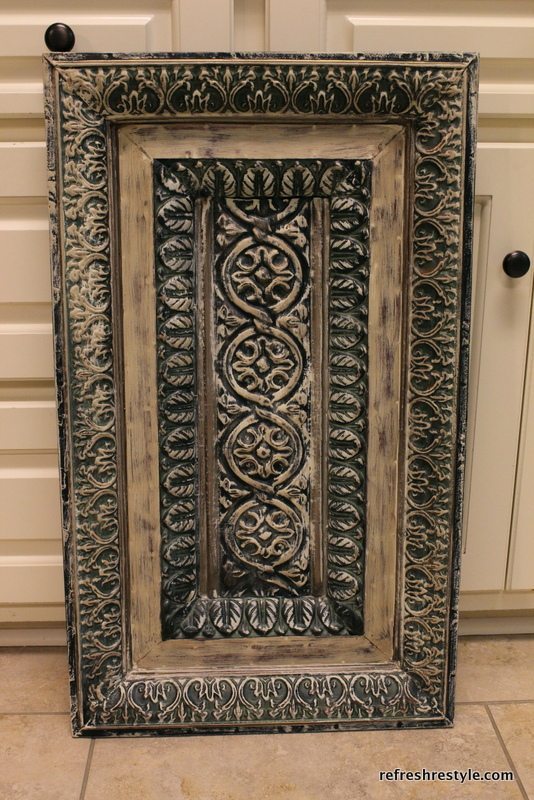 I think this will look much better with the new colors.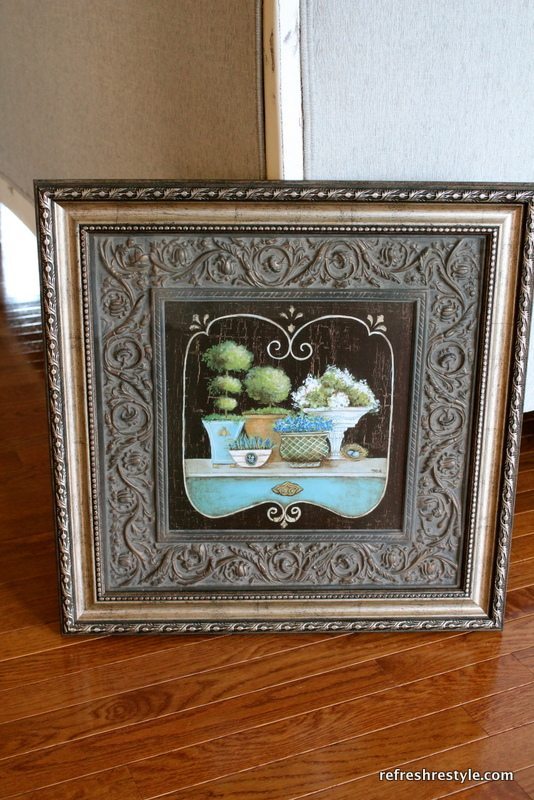 No changes needed for this picture, I think it will be perfect.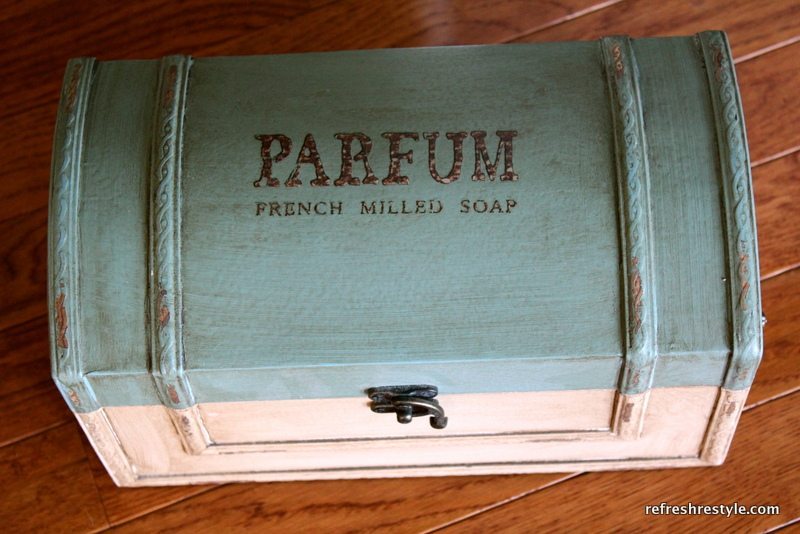 Box to store the necessities in the half bath.
Next posting date:  July 30.

Please check out what everyone else is doing 🙂
Amy @ Buffalo Roam, Dana @ Crafted Niche, Jaime @ Crafty Scrappy Happy, Heidi @ Décor & More, Tisha @ Delectable Home, Shannon @ Fox Hollow Cottage, Kirby @ Kirb Appeal, Holly @ Life as a Thrifter, Cassie @ Primitive & Proper, Debbie @ ReFresh ReStyle, Jessica @ Stay At Home-ista, Karah @ the space between, Laura @ Top This Top That and Kelly @ View Along the Way.