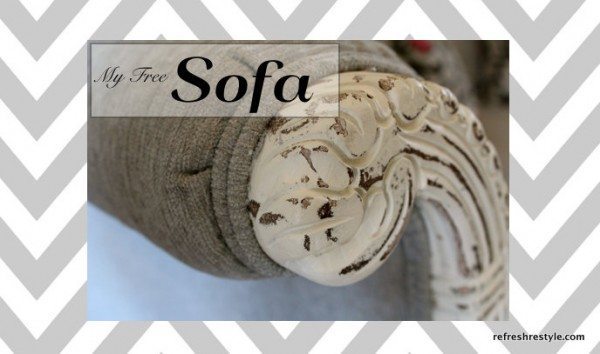 Our town has a FB page where people list items for sale.
One day, I saw that my friends C & D had listed a sofa. The title read-make offer.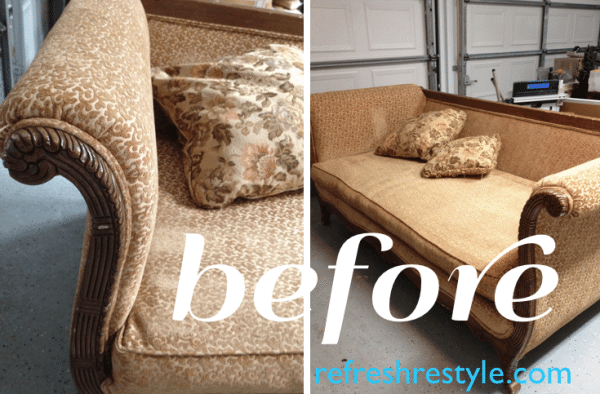 People were making crazy, low ball offers.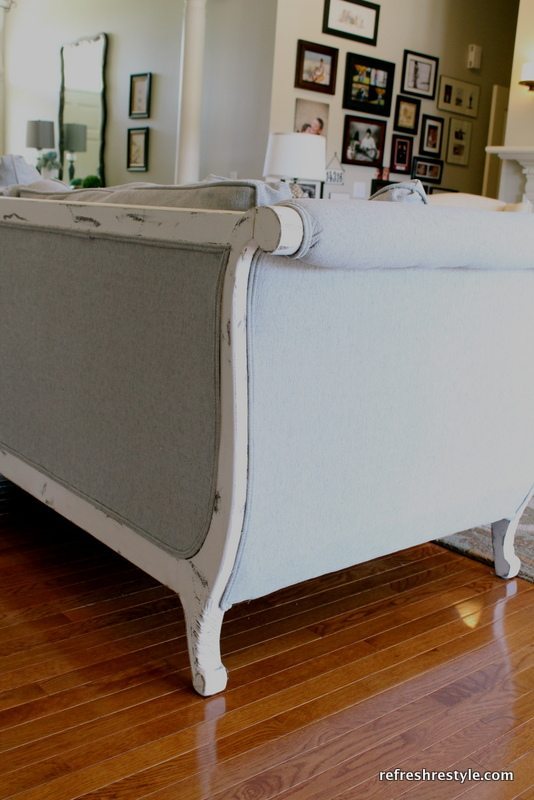 I jumped on FB and typed:  don't sell it for those crazy low prices!  Let me buy it!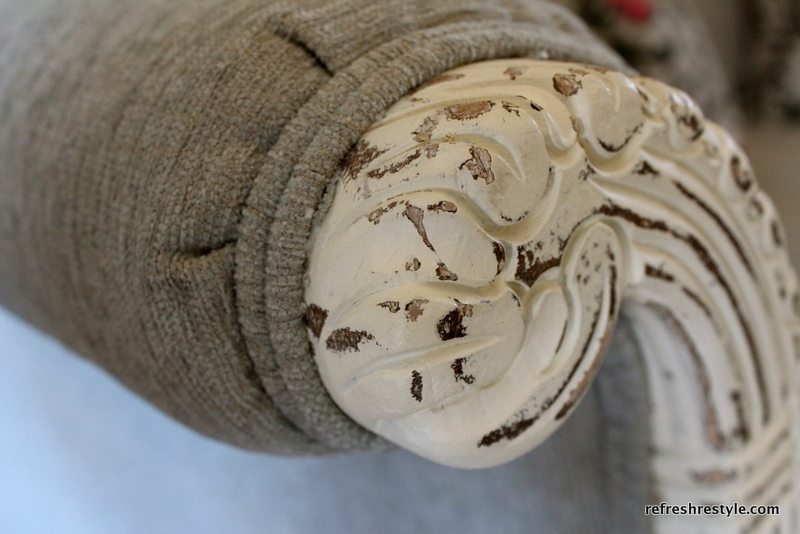 They removed it from FB and kept it in their garage.  I emailed them some pictures of ones that had been made over and they were thinking about having it re-upholstered themselves.  For whatever reason, they decided not to.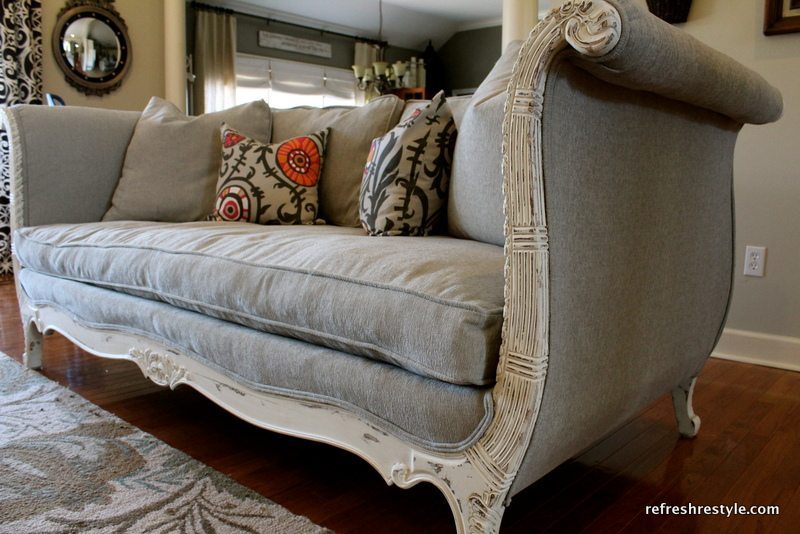 About year (more or less) later, I got a text.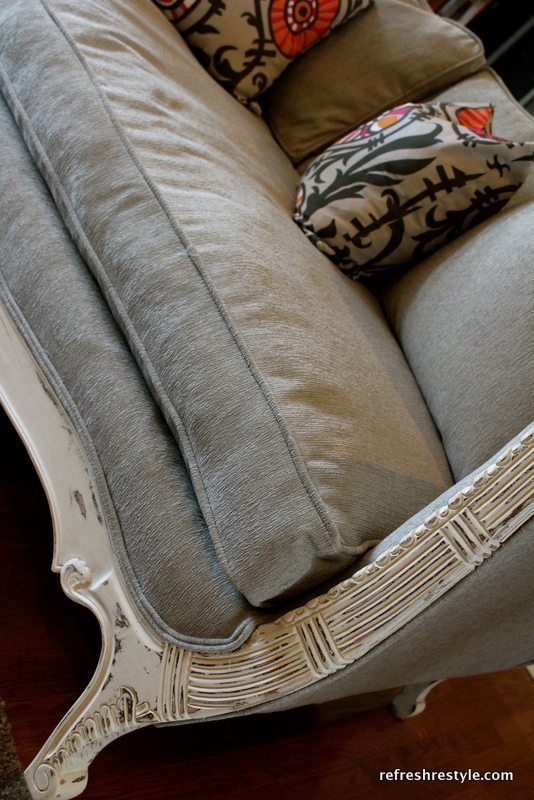 If you still want the sofa, come and get it…Me back to them~can I come Thursday?  "C" got a job in a big city and they were moving themselves and were not going to take it.  They tried to donate it, but nobody was willing to come pick it up.  I offered to pay, and "C" said no, I know you will do something great with it and I want you to have it.  You can make us something one day.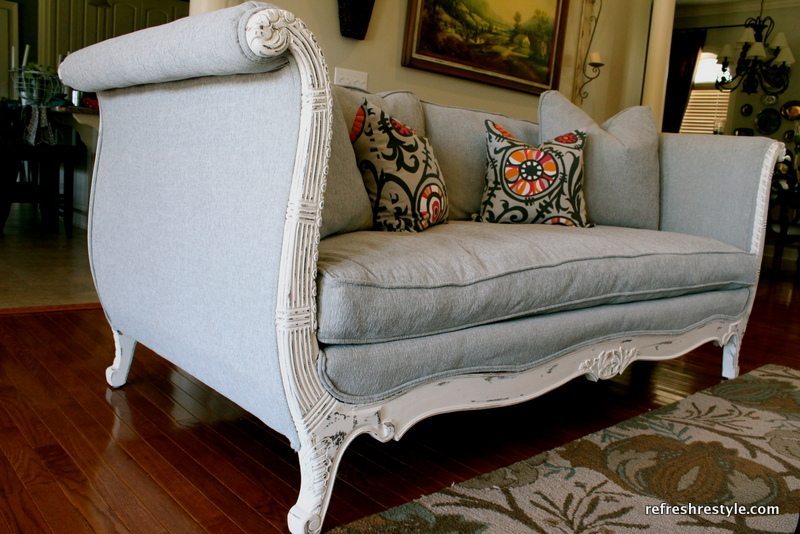 I went and got it,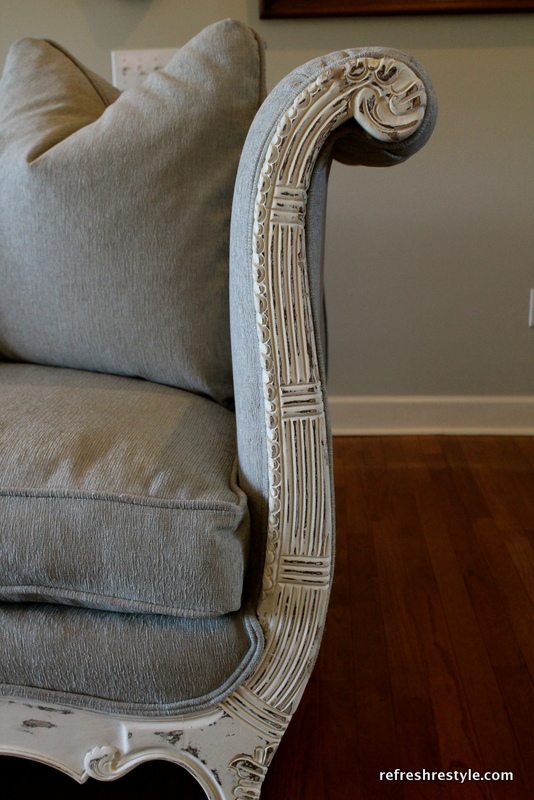 called and upholsterer, bought some fabric,
painted the wood with Annie Sloan Old White and distressed (of course).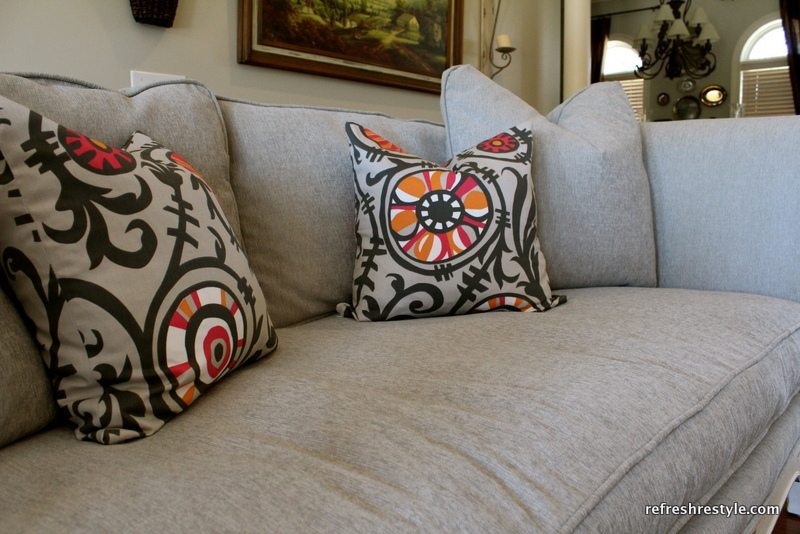 And here we are, living happily ever after 🙂
Sharing:
Southern Hospitality,  Coastal Charm, Savvy Southern Style, Miss Mustard Seed,