Setting a Natural Thanksgiving Table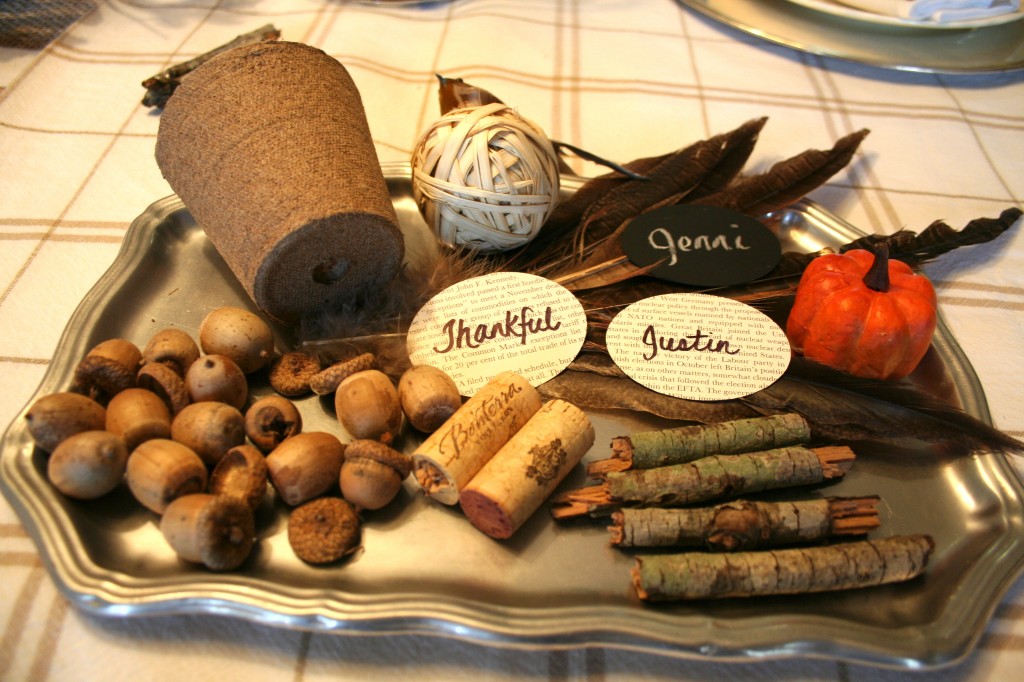 Sometimes you don't have to look very far or even leave your house to add that "little extra" to your dining table.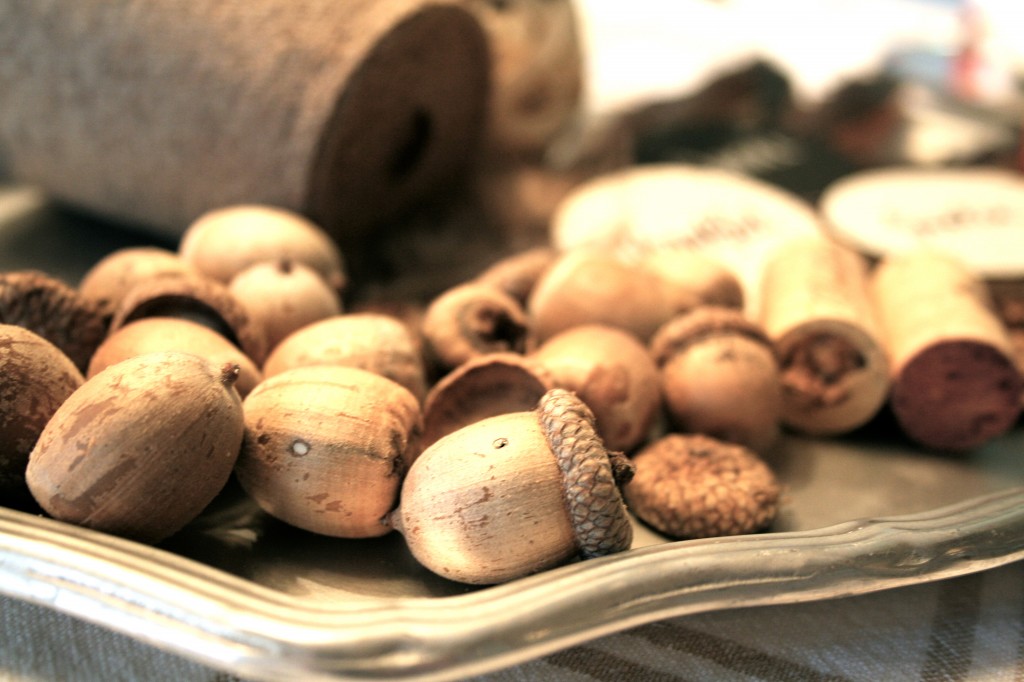 I thought about spray painting these acorns, but how could I…with those beautiful natural colors.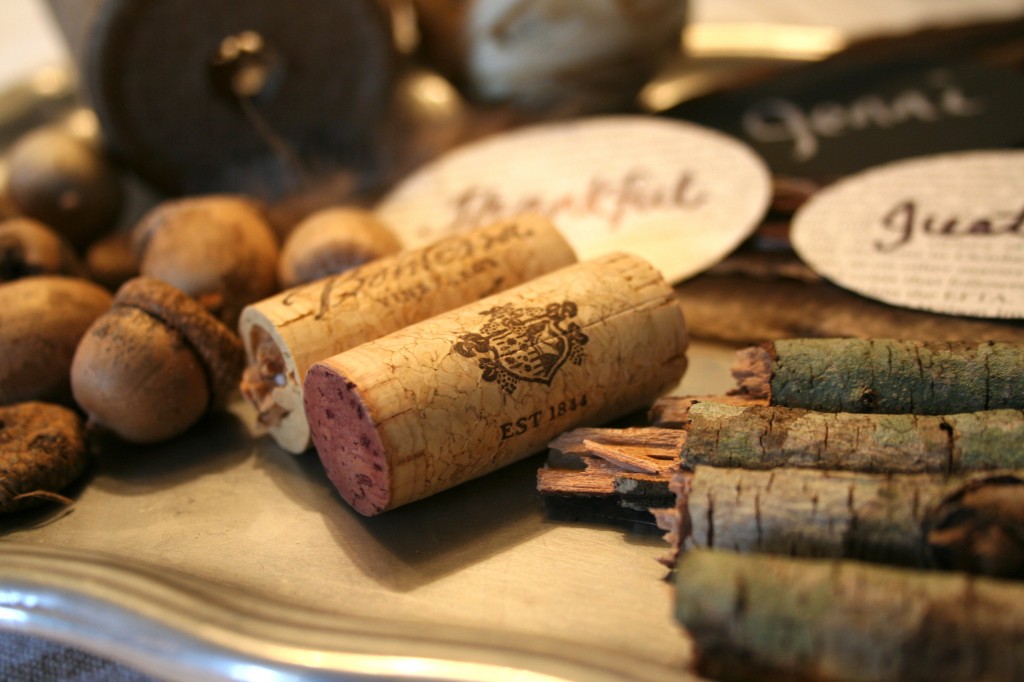 Save your corks, there's so many things you can do with them.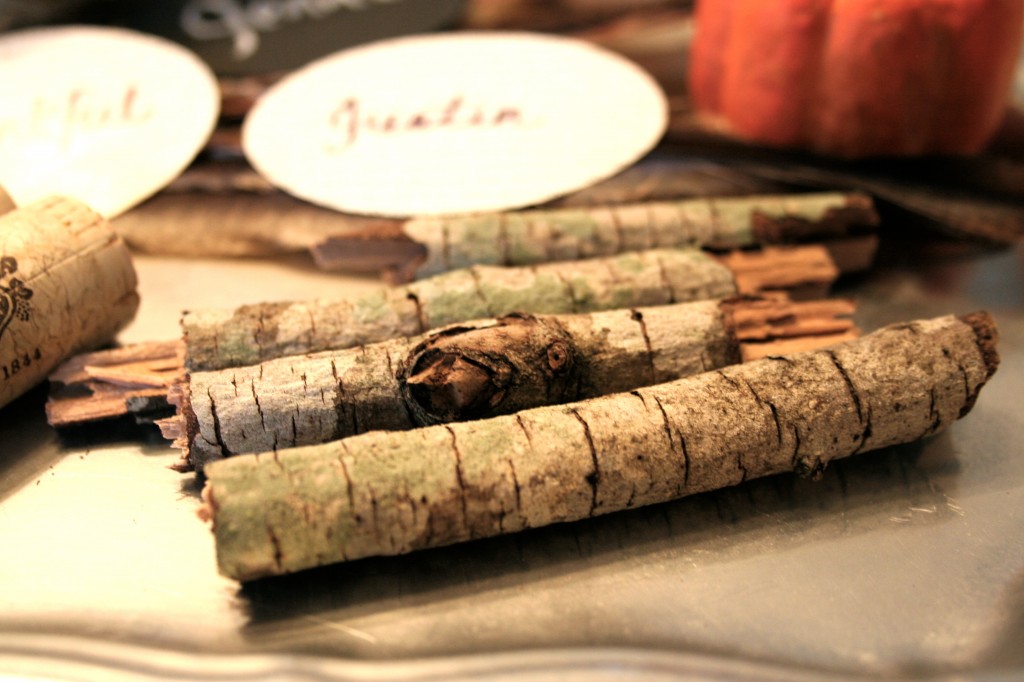 You can always find a downed limb in our yard.  I just broke these randomly, you can use a handsaw or shears, if want a clean edge.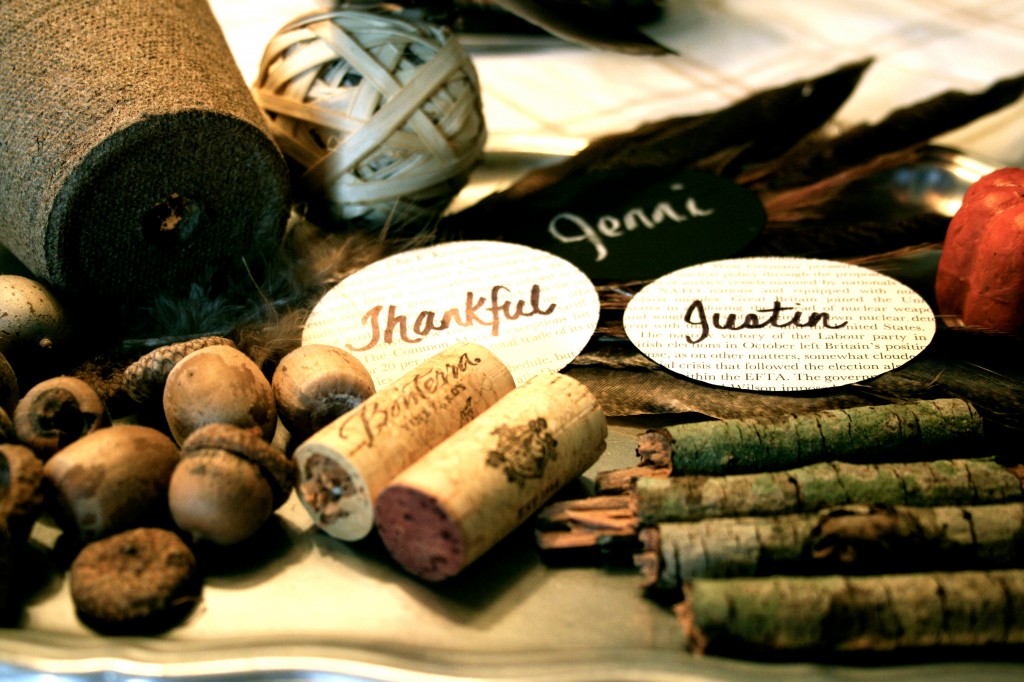 My ingredients are gathered, now let's get started.
Use hot glue to make a place card holder from two wine corks: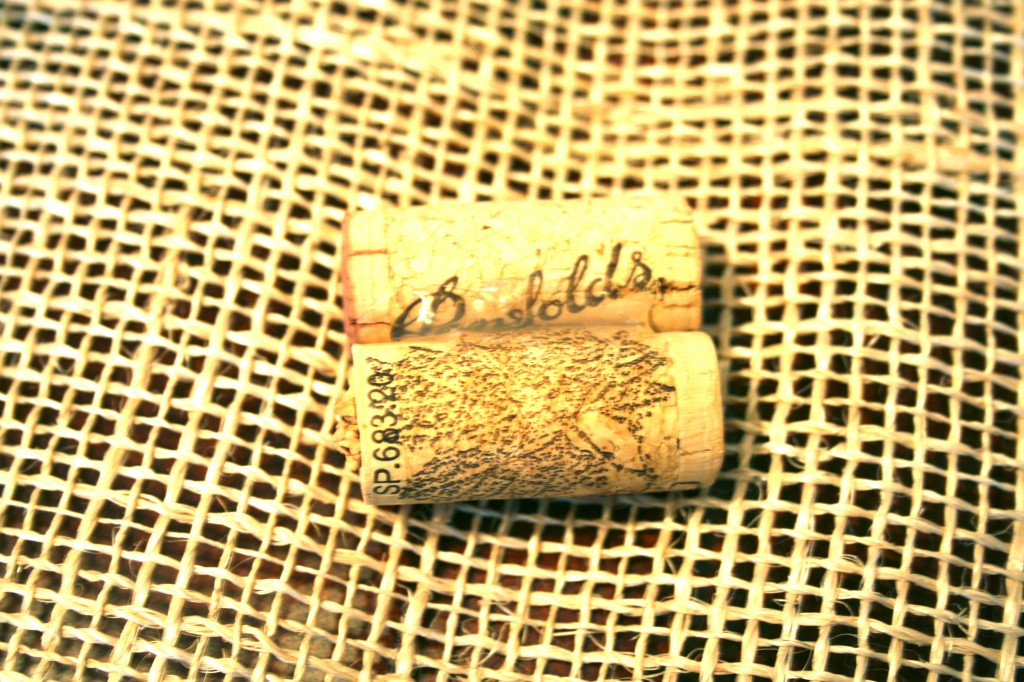 I cut ovals from old encyclopedia pages and chalkboard paper-yes they sell chalkboard paper.  This is from Canvas Corp. (I used my scrap-booking tools for the cuts, or you can use scissors.)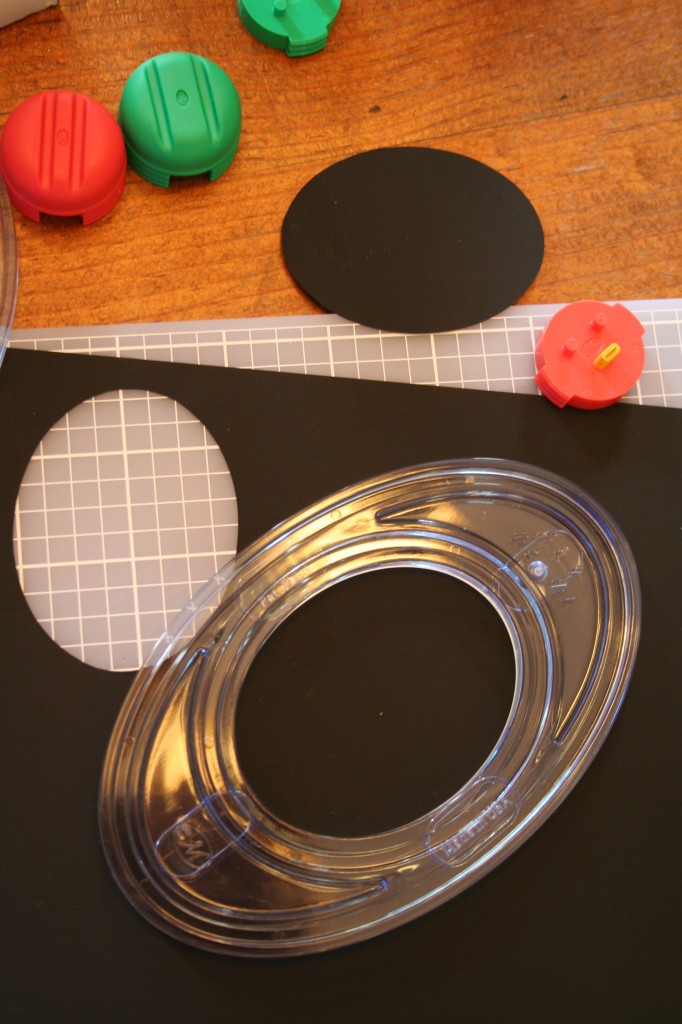 Use a sharpie and to write meaningful words, names, phrases.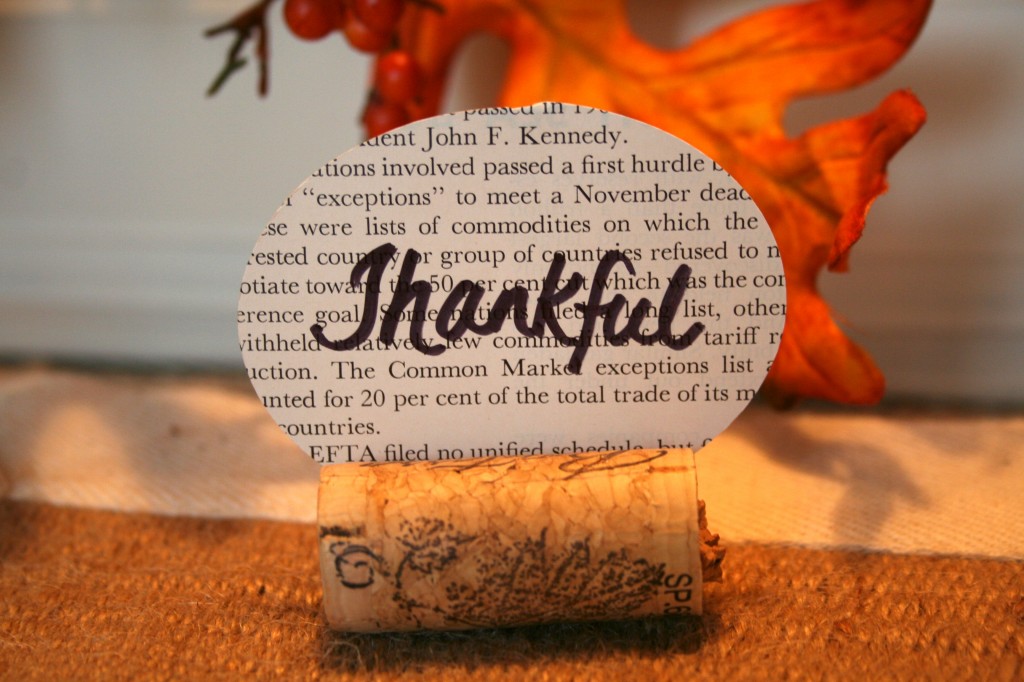 If you don't have corks you can use two twigs and hot glue.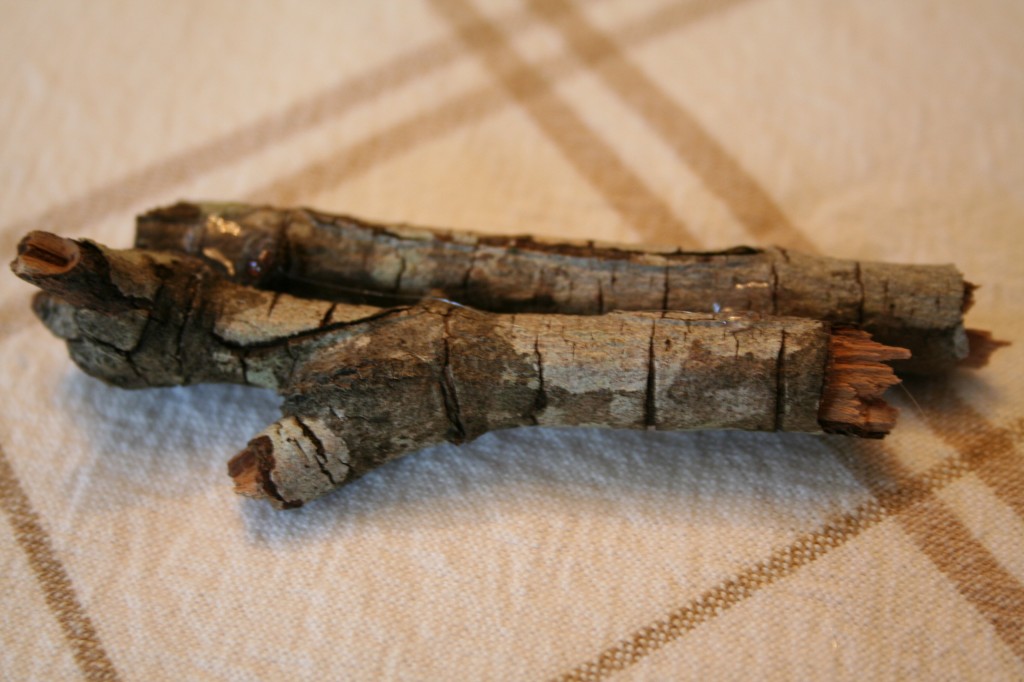 I think the natural pieces are fitting for a Thanksgiving table.
I love the chalkboard paper it is so versatile.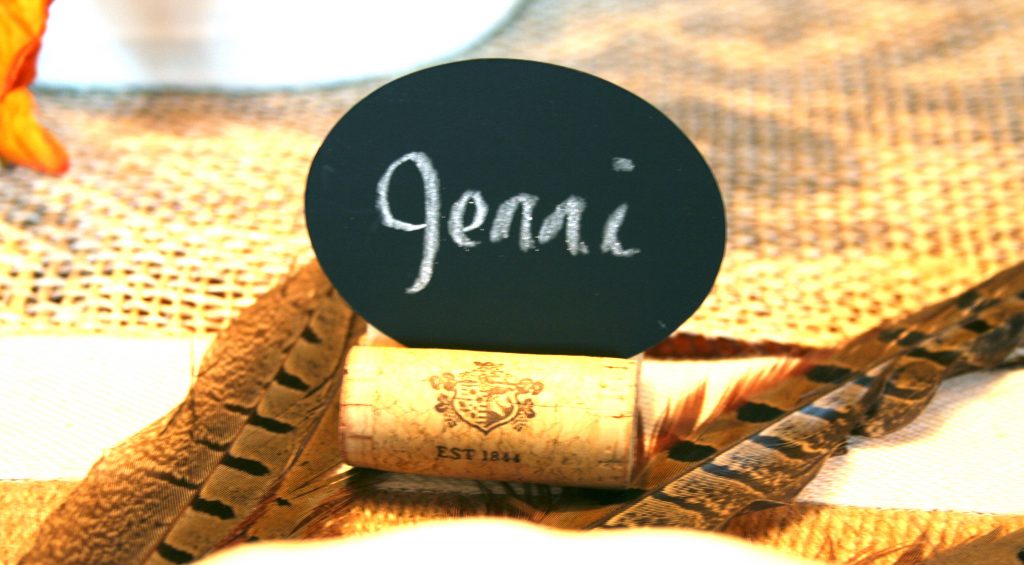 Here's another idea:  use a mini clothes pin, seed cup and pumpkin.
Now for the acorns, It doesn't get any easier than glueing them to the end of a ribbon.  Quick and easy napkin ring.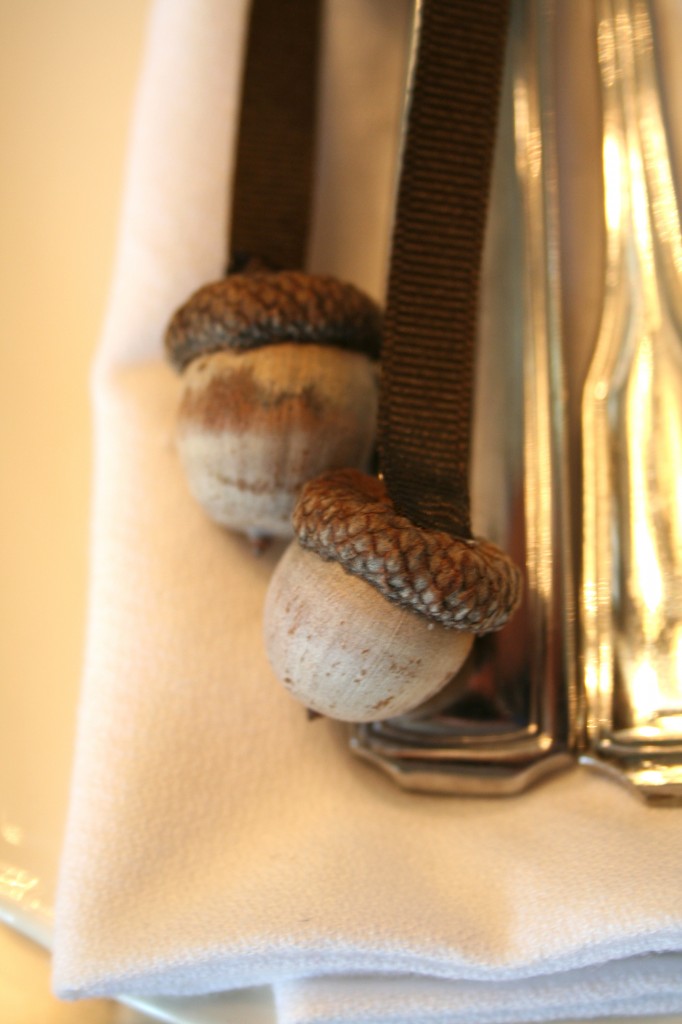 They are fun additions to the table, especially for my family filled with nuts 🙂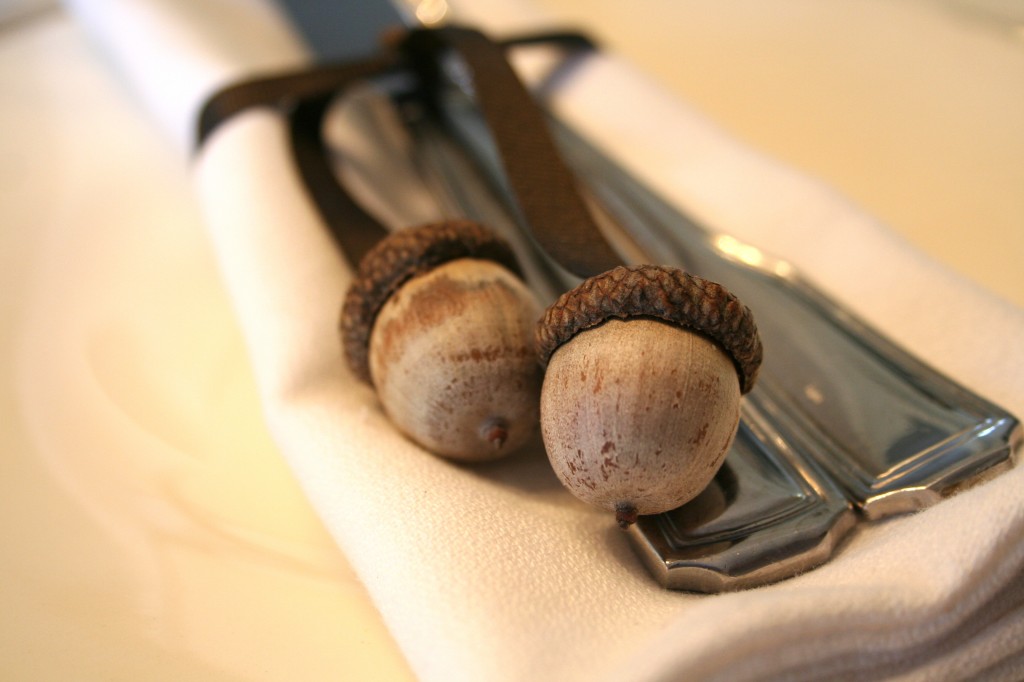 To carry the acorn theme a little further, place them around your candles.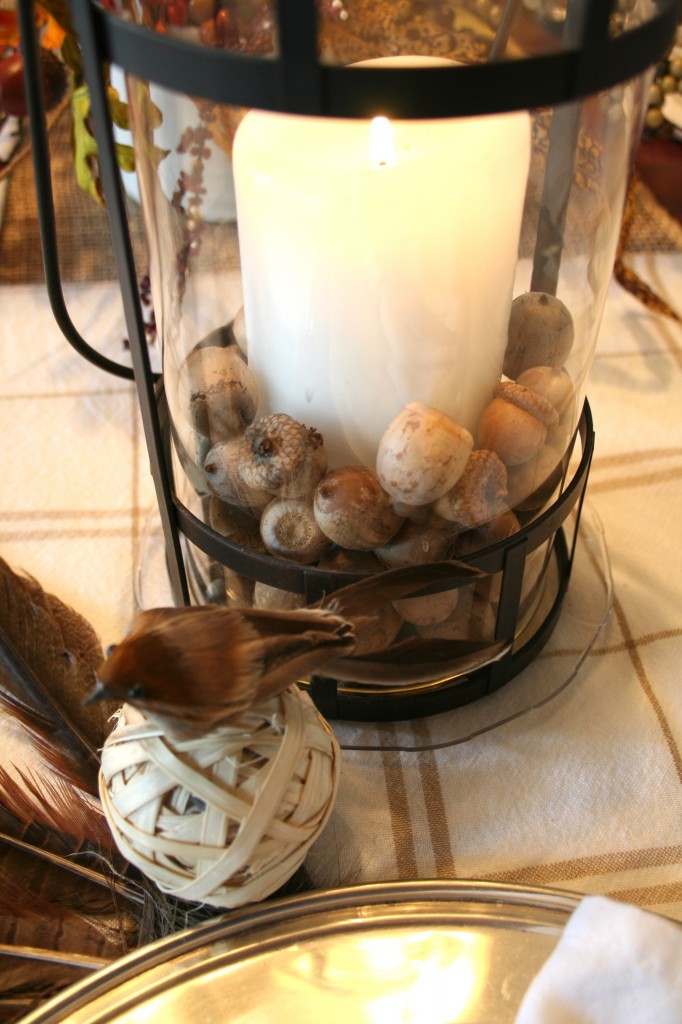 and sprinkle them around your charger.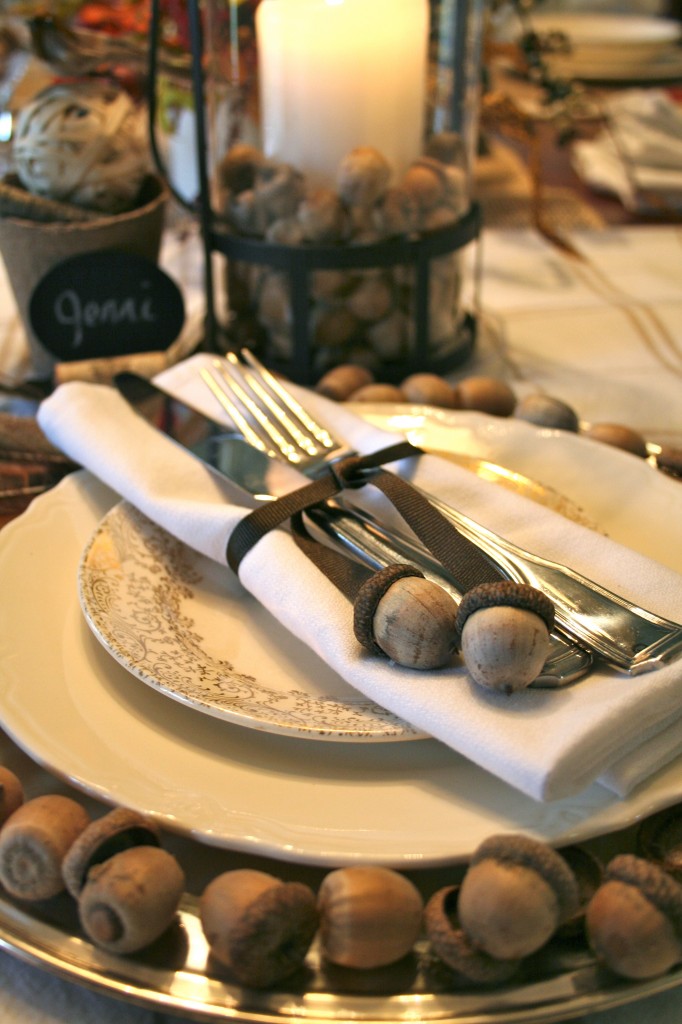 I hope this will help, for that last minute Thanksgiving table decor. I'm sure you can find most of these in the yard or around the house.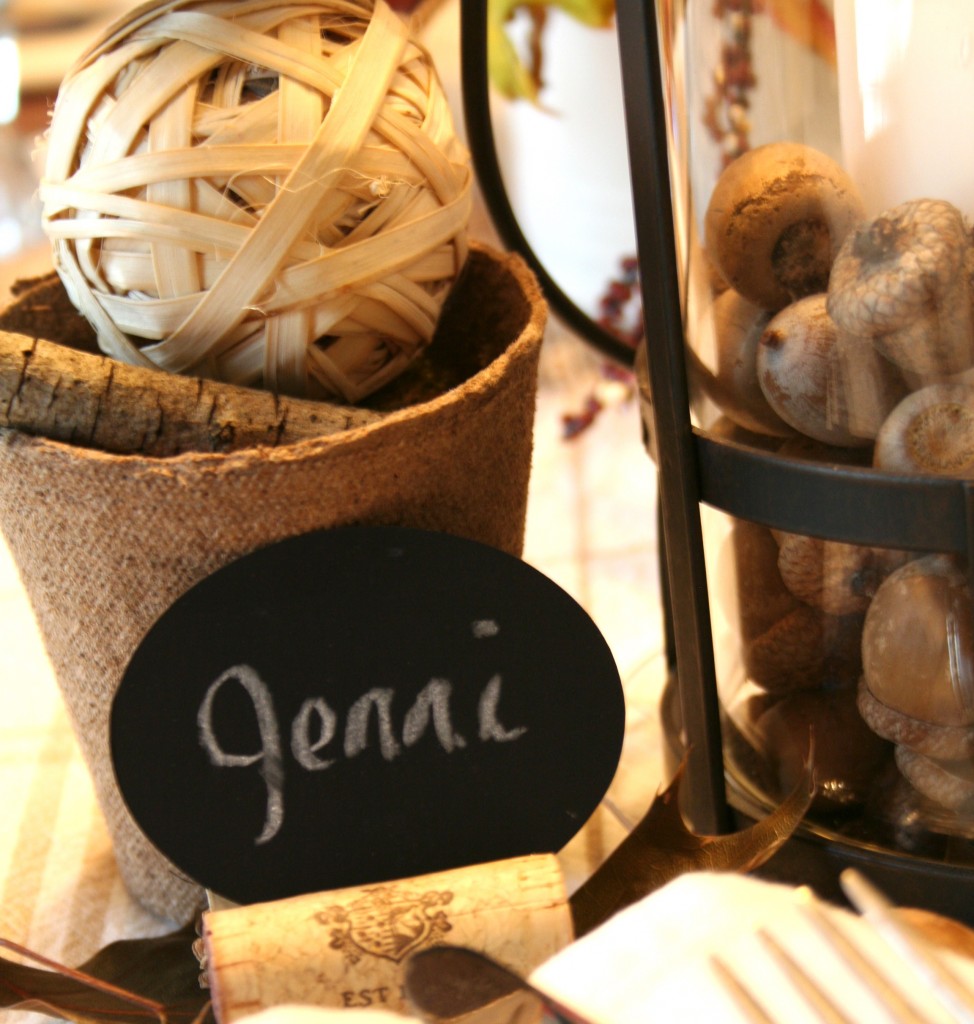 Will you be using any natural elements on your Thanksgiving table?  I will…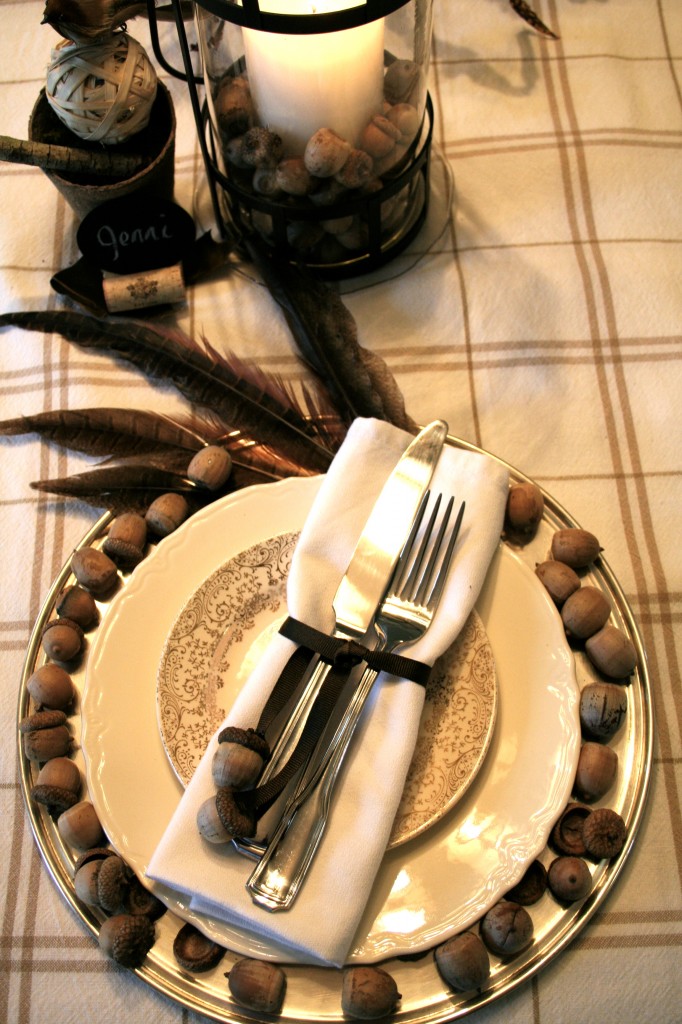 "I awoke this morning with devout thanksgiving for my friends, the old and the new"
Ralph Waldo Emerson
Sharing at: