Sometimes when I find something that I really like (usually silver or Wilton Armetale) I search for it on the internet to see what it cost originally. I paid $3.99 for this Double Wine Chiller with Aluminum insert.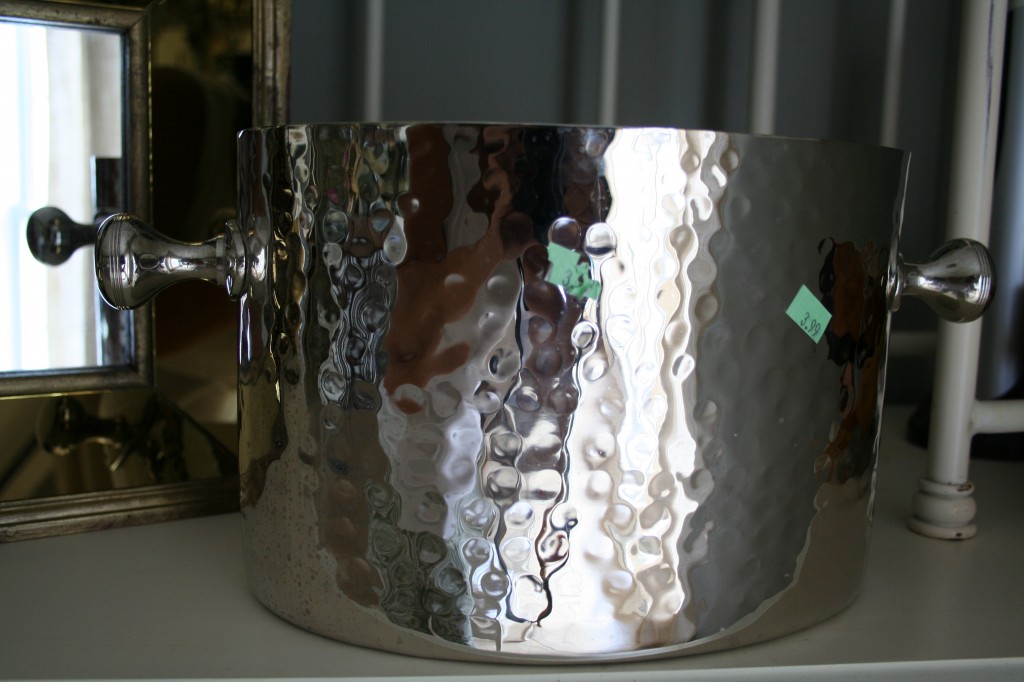 I found this: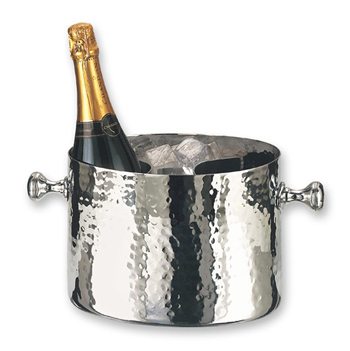 It can be found at Maison Drake for $149.99 (was $184.00) I think I got a good deal.
And this little gold mirror, originally from TJ Maxx: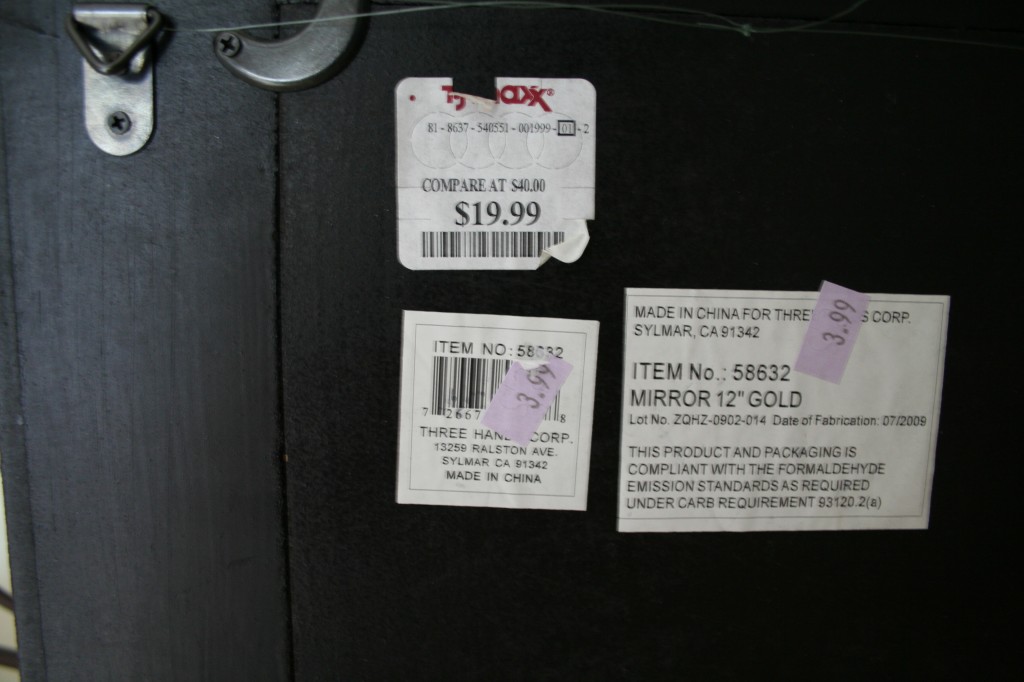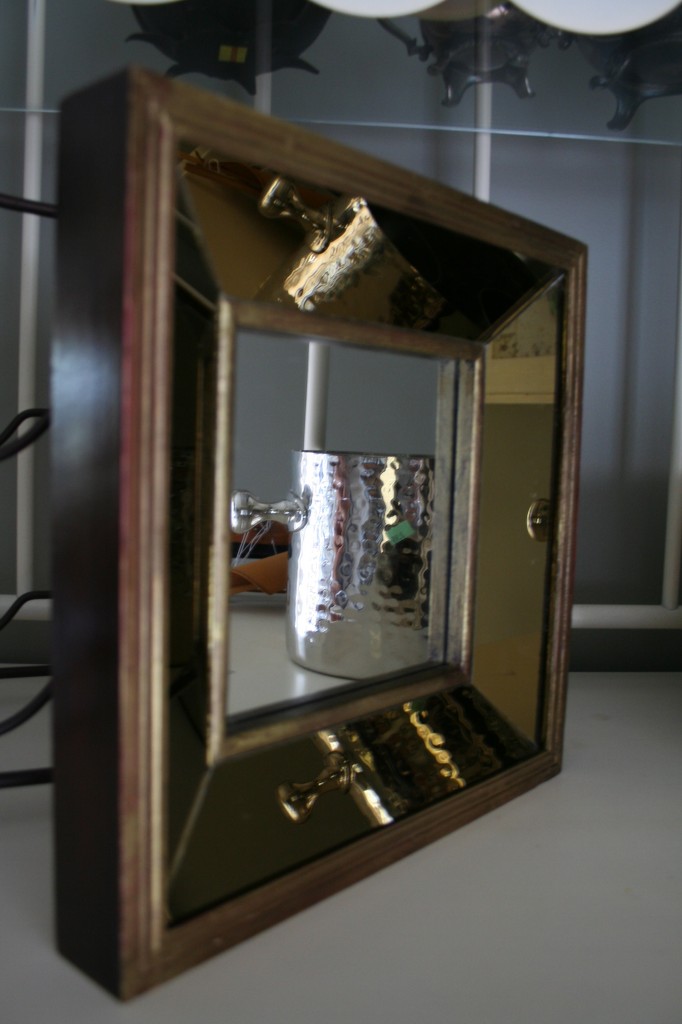 I'm going to make a wall grouping of these: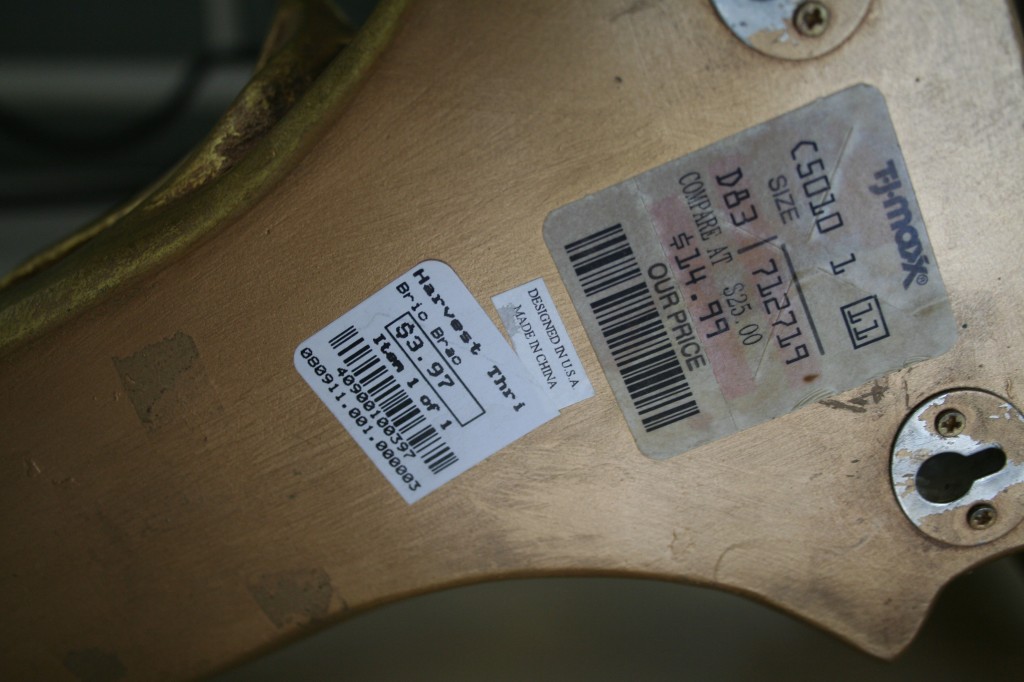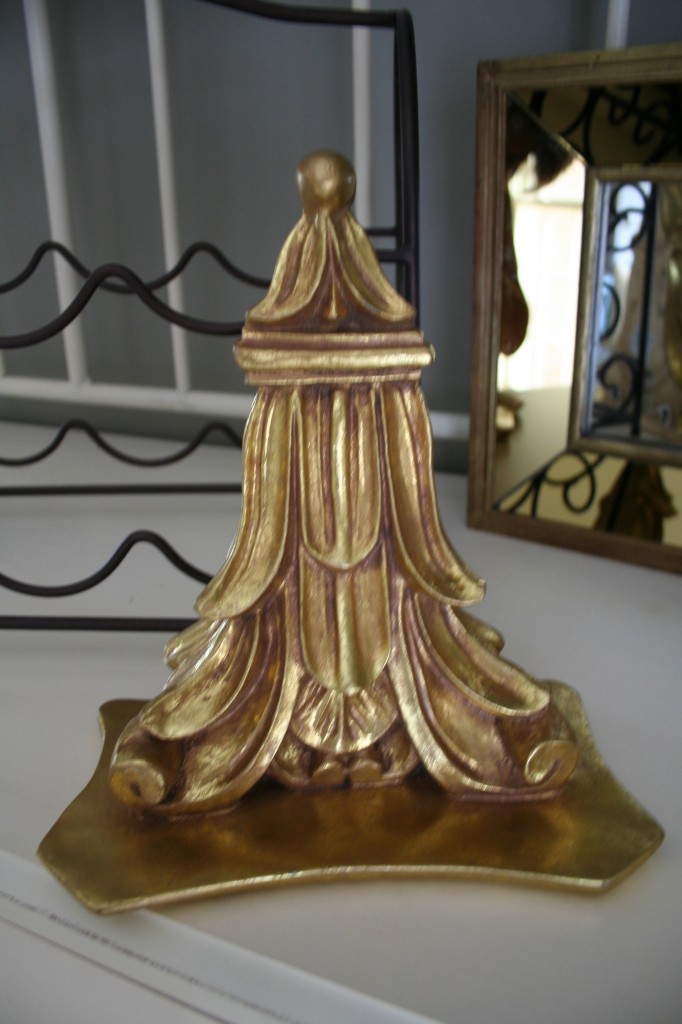 I have found several, all different sizes and I hope to make it look like this:
This photo is from Nesting Place, Inexpensive Wall Art
I am working on an upstairs bedroom, and I think my collection will look great up there!  You see, I don't  do just randomly buy cheap stuff without a plan.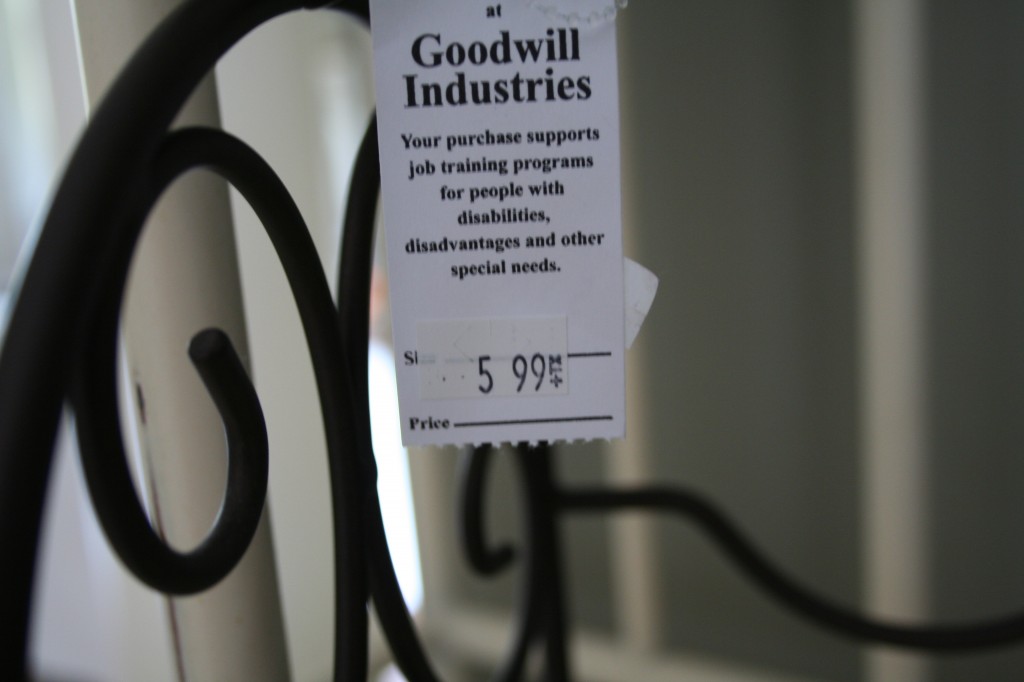 When I saw this, I had several ideas.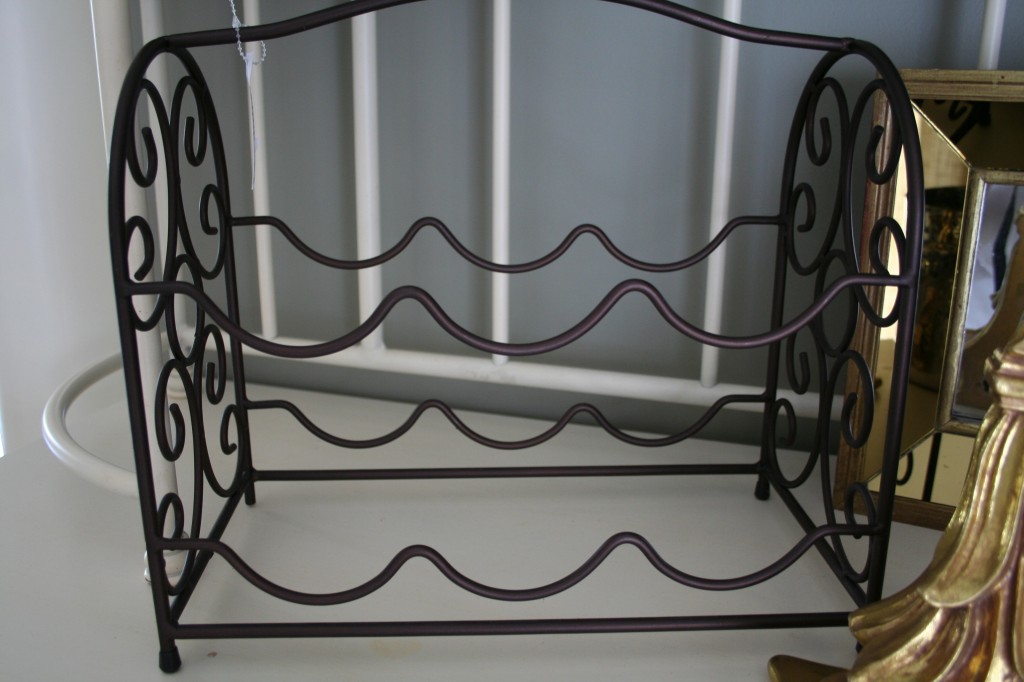 I could rolls towels and put them on here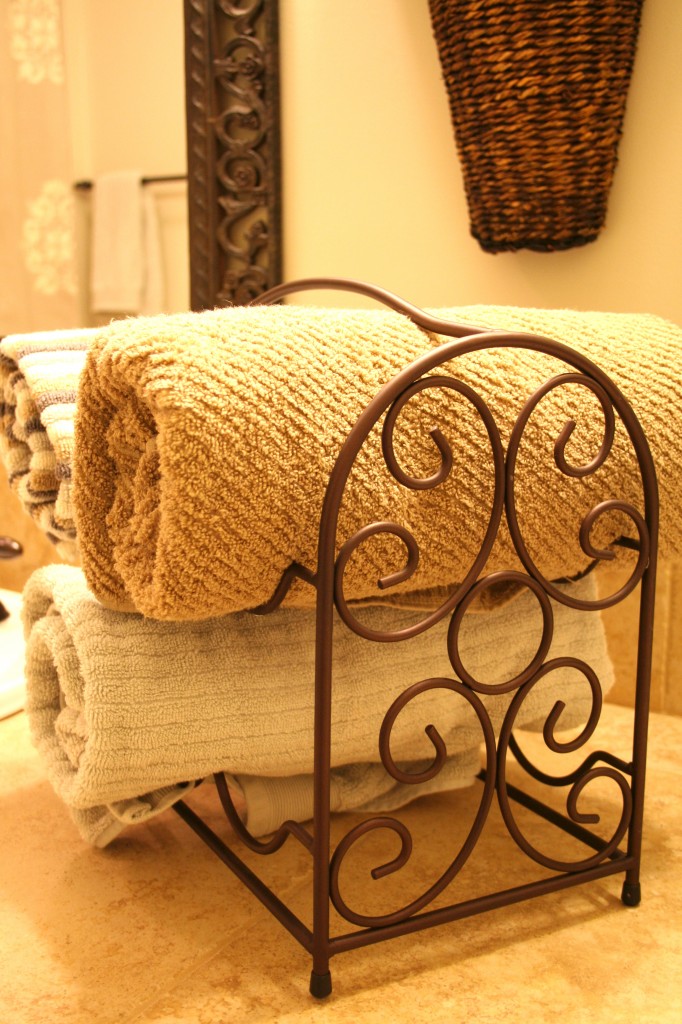 or I could use it to hold wine, of course.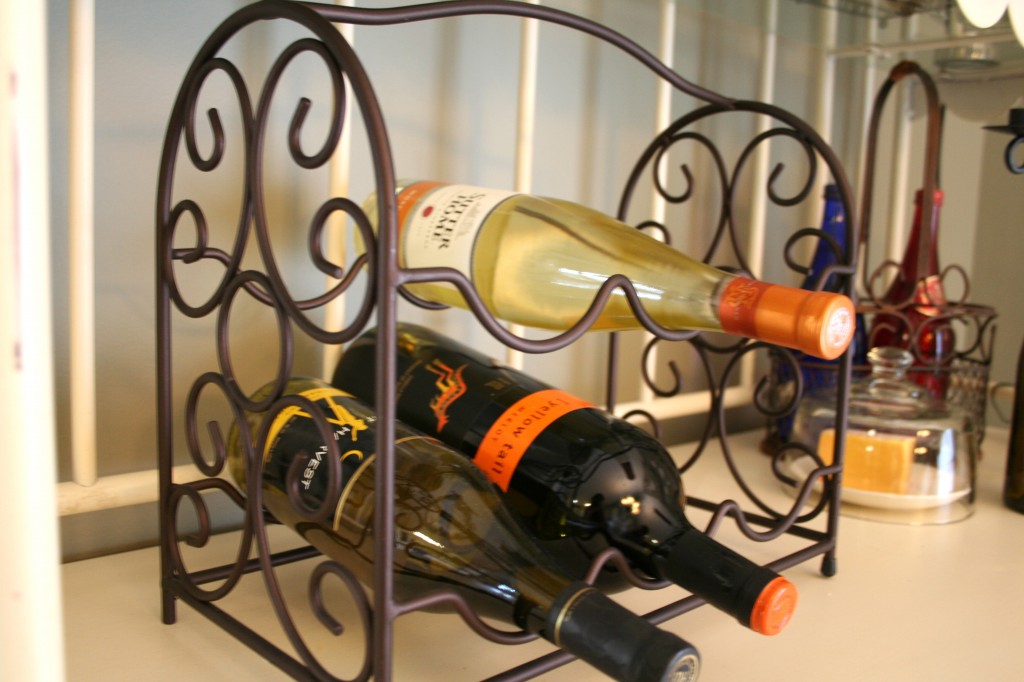 Have you found anything lately?  I love the thrill of the hunt!
Happy thrifting to you!
Sharing at: