I bet you thought that I was talking about Pinterest.
Yes, I do love that kind of pinning too!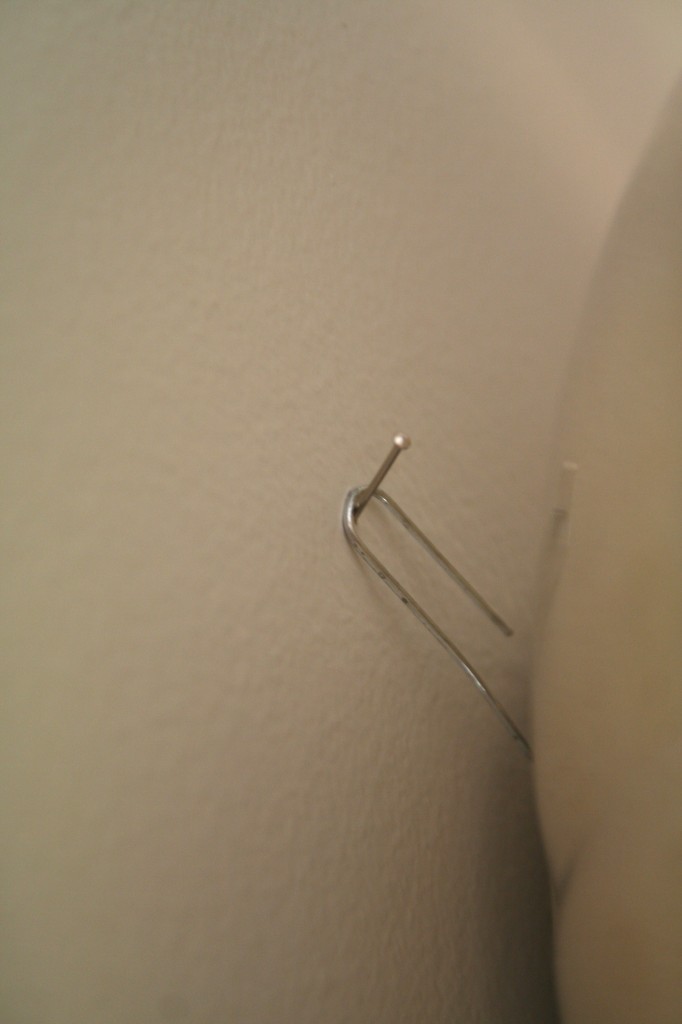 I have a confession to make.  I use a technique that I learned about 15 years ago.  Pinning, in a different way.  I was helping my next door neighbor Ashley paint her daughters bedroom.  And I was amazed at the lack of nail holes.  She shared her secret and I've used it every chance I get.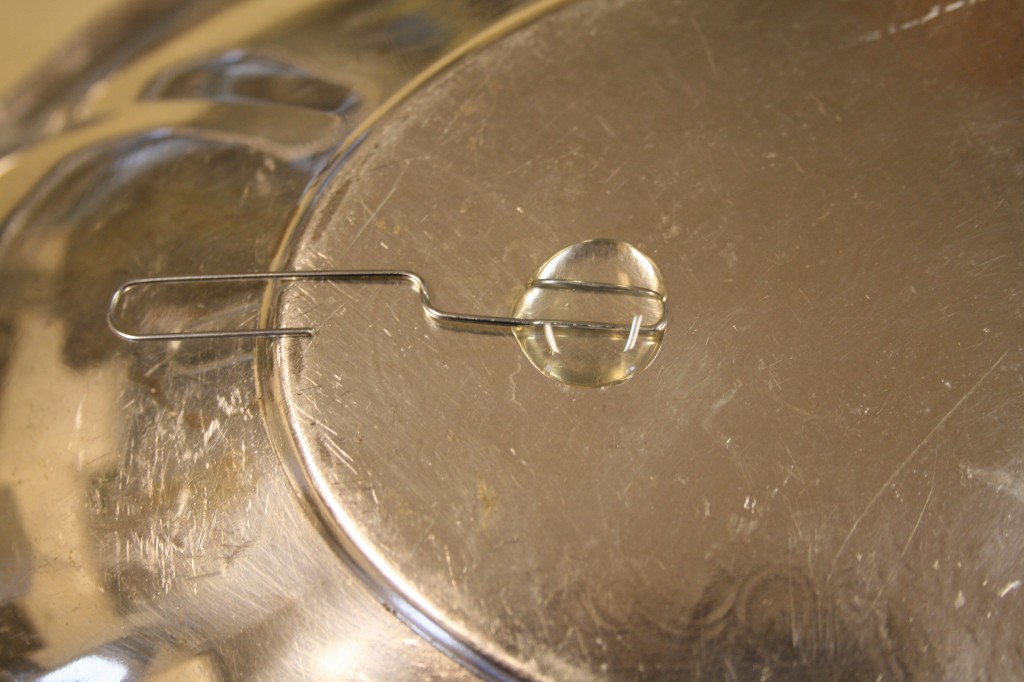 I unfold a paper clip and attach with glue.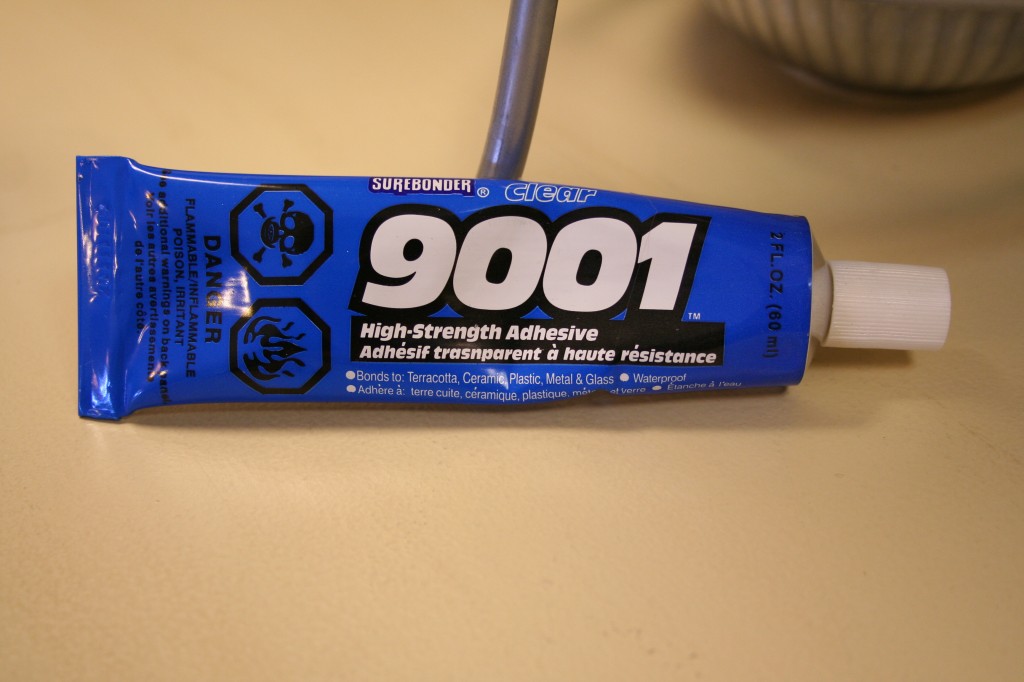 I use this or E6000.  It's been very successful, so far.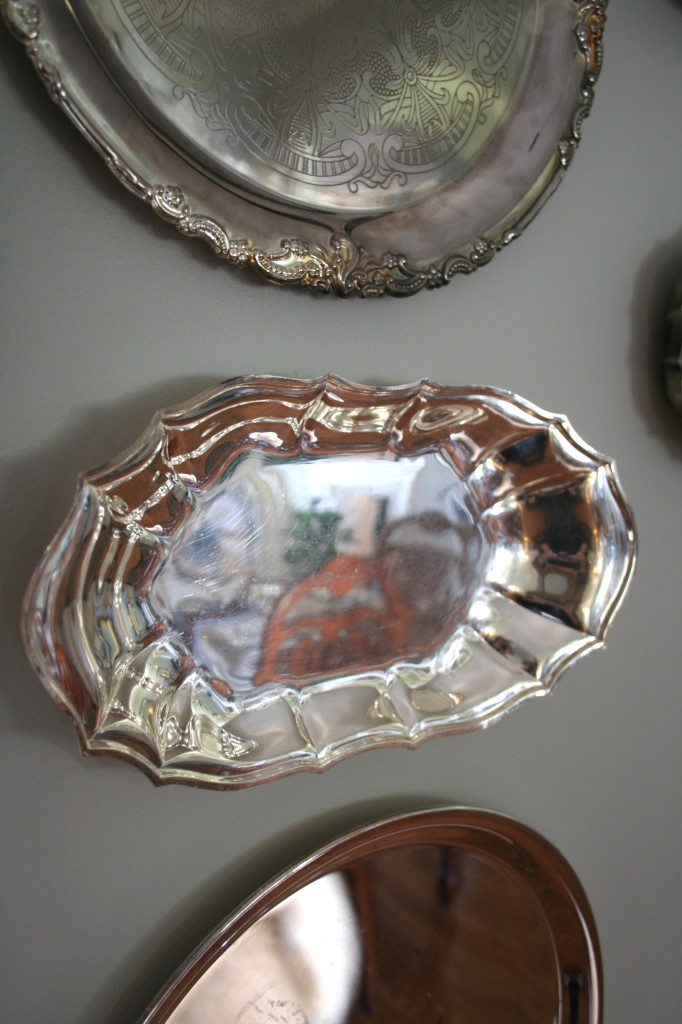 This post comes with a warning, do not use this method on heavy expensive items.  Use at your own risk or not at all.
I did a little research, just to see if anyone else does this. Here Dear Heloise answers a question about hanging without damage to walls: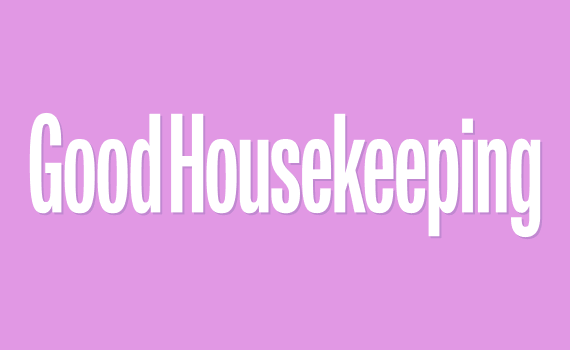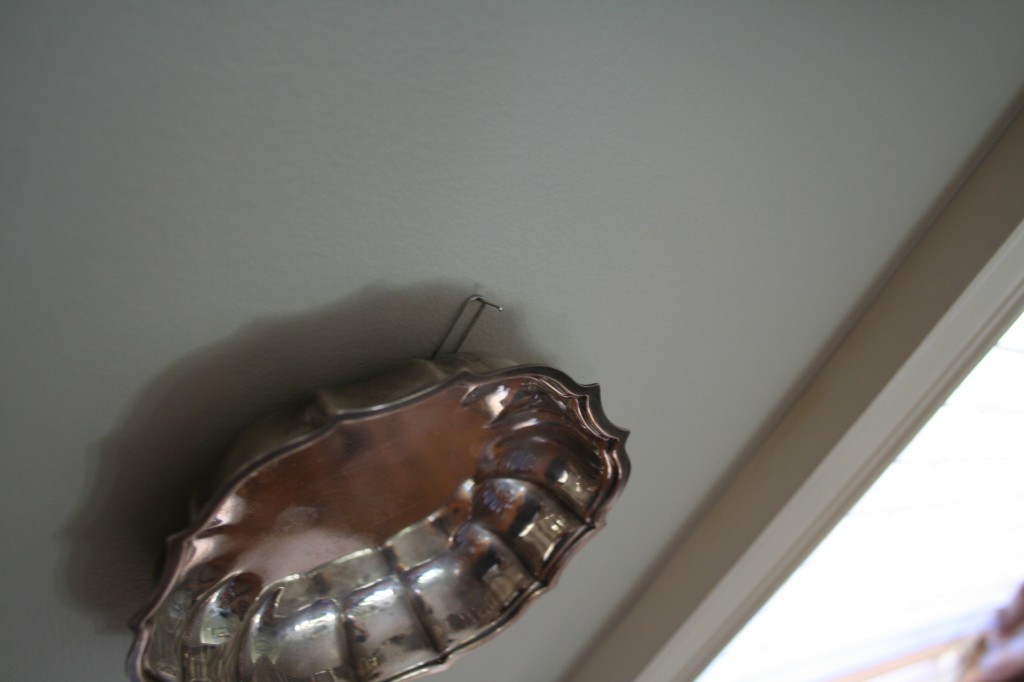 The way that I move things around, and paint on a too often basis this method is wonderful.  If I put the pins in at an angle, I can usually just use my fingernail to push the area pinned in.  Most of the time no spackling required.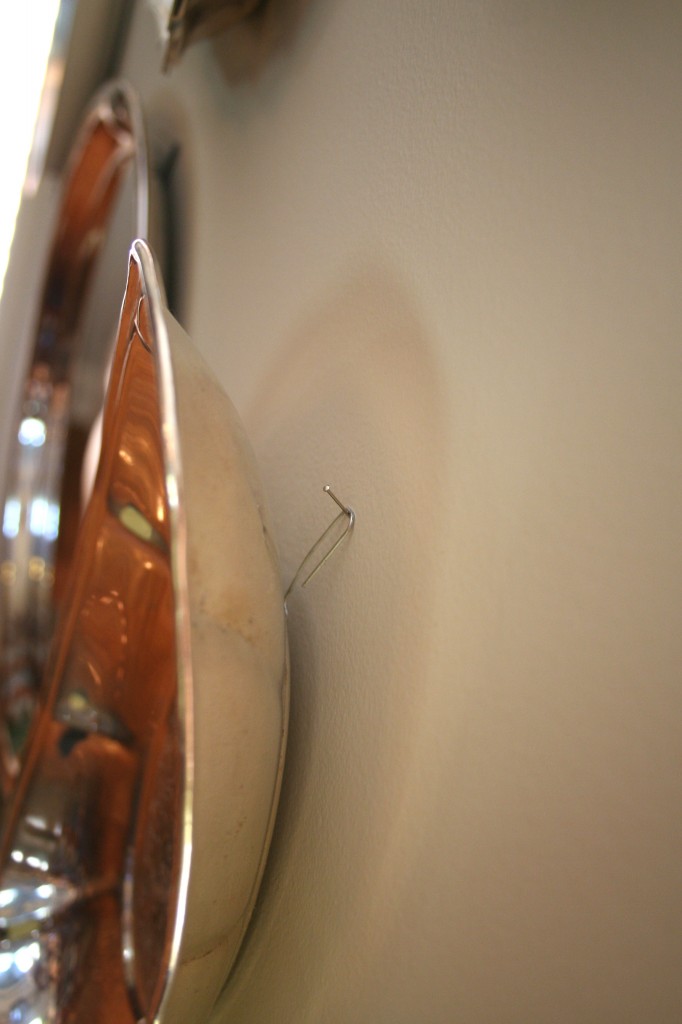 Now you know my pinning secret.  Do you have any you want to share with me??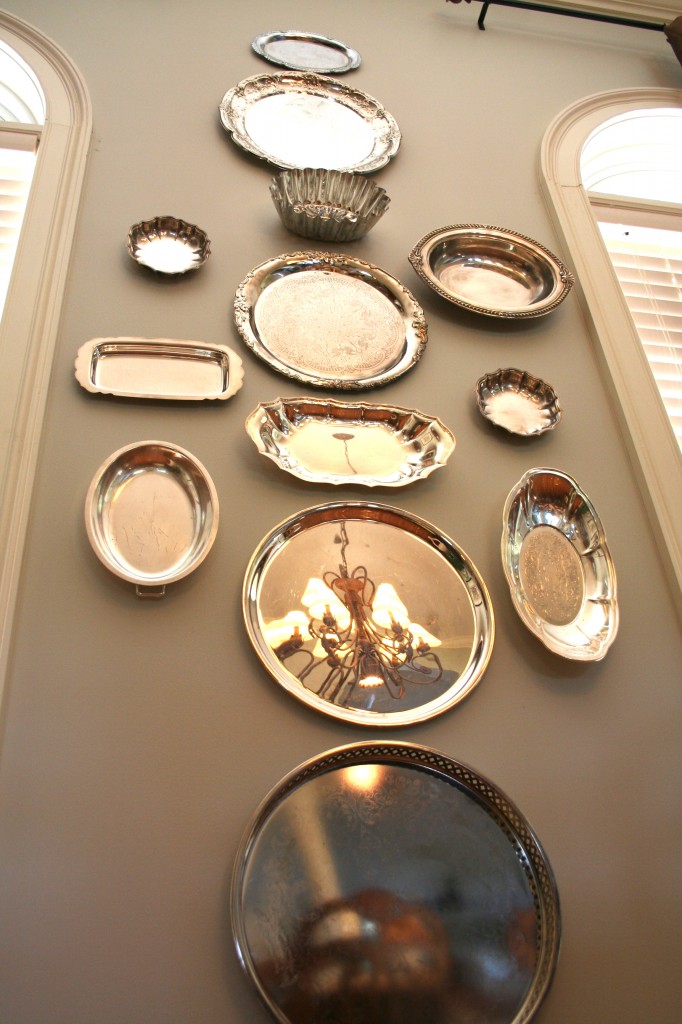 I don't think I'll ever change this wall. (yeah right)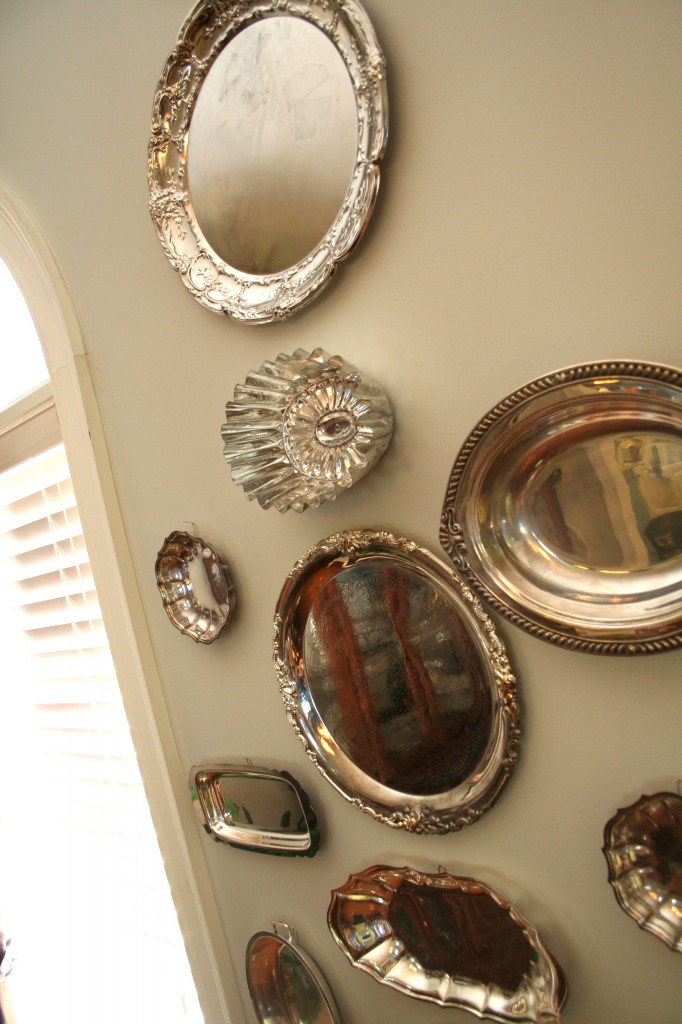 I love it so much, I've added a few more pieces.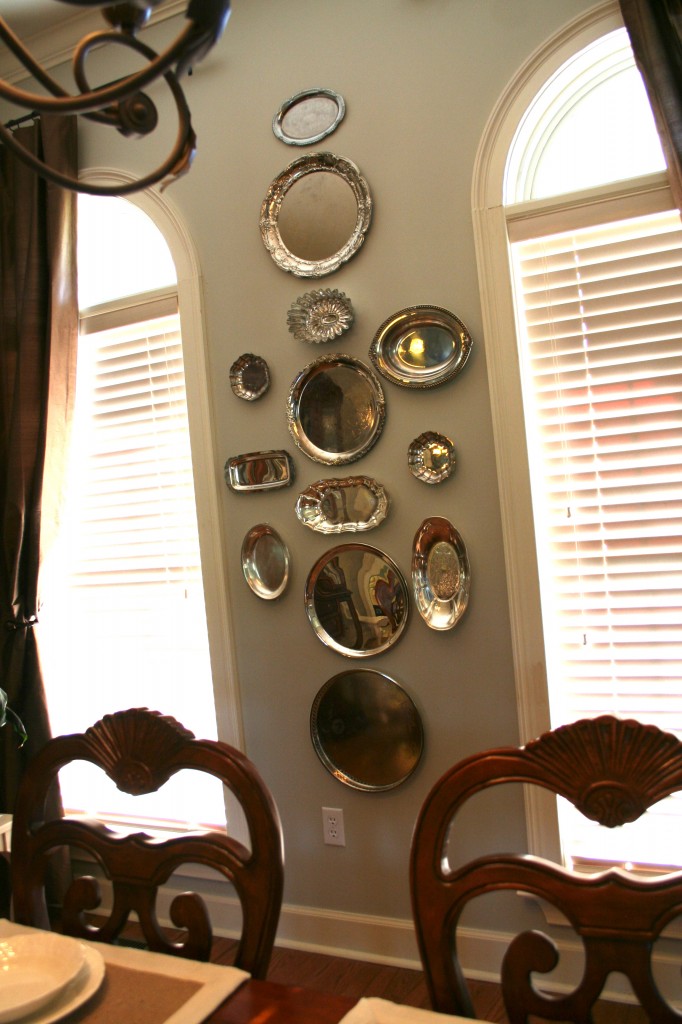 I may just fill up the whole wall.
Sharing at: