Just like Dorothy's famous line in Jerry Maguire, "You had me at Hello"…our home had us at this: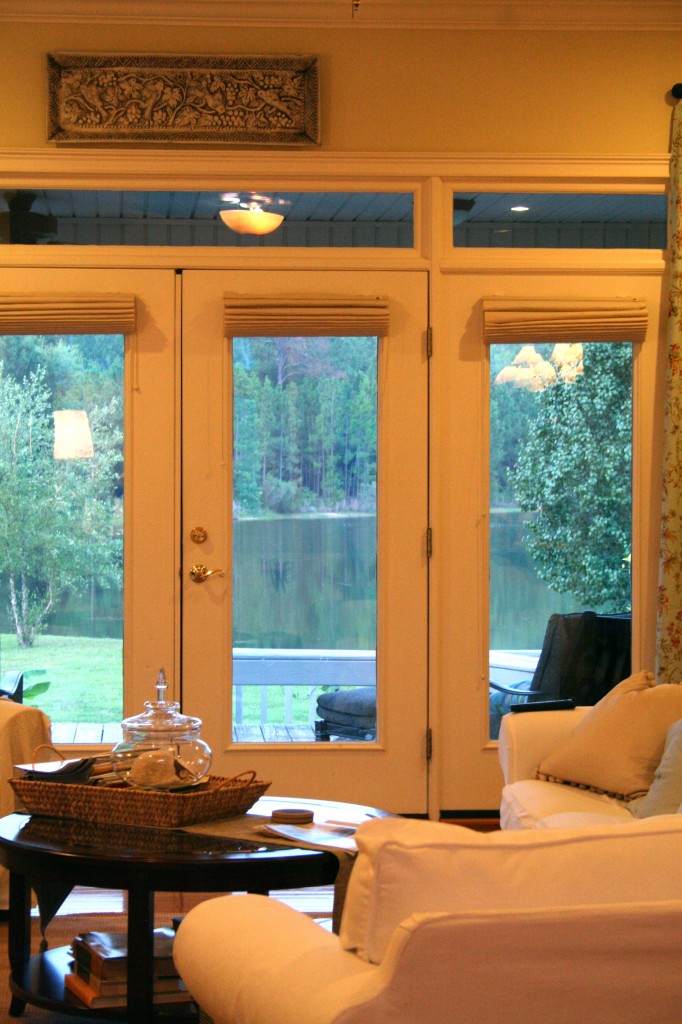 When you walk in the front door, that's what you see. Magazines laying all over the coffee table. Murphy's blanket covering one of my white chairs. Windows that need to be washed. Oh yeah, the view of the lake (pond). It's not big or deep but it's a water view that looks great when you walk in our front door.
On the left you see my yard sale dresser, all fancied up with Annie Sloan chalk paint.  I am going to paint this mirror, again for the I don't know how many times.  It's on the makeover list, the list that floats around in my head that keeps me going from one project to the next…without finishing most of them.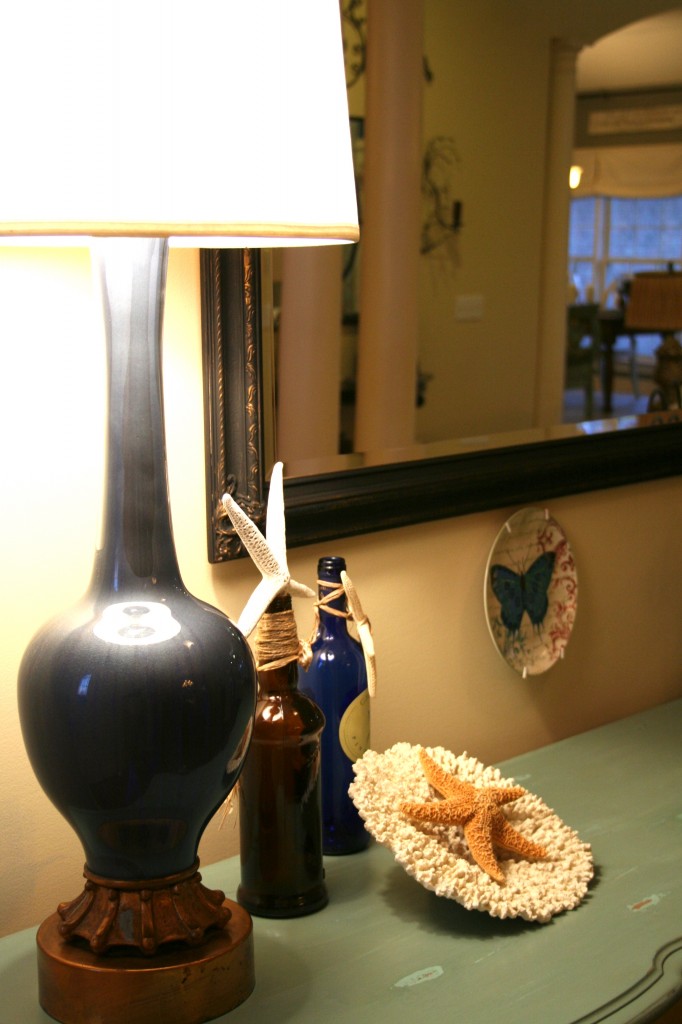 Speaking of unfinished projects.  I found this lamp recently (this year) at Goodwill for $7.99, it's the largest lamp in the house. It reminded me of one of the Stray Dog lamps. I need to do a little refreshing, to get it up to Stray Dog par (like that will ever happen-Stray Dog par-giggle).
One project that I did finish—I am still loving all my beachy finds from our trip to Amelia Island earlier this summer.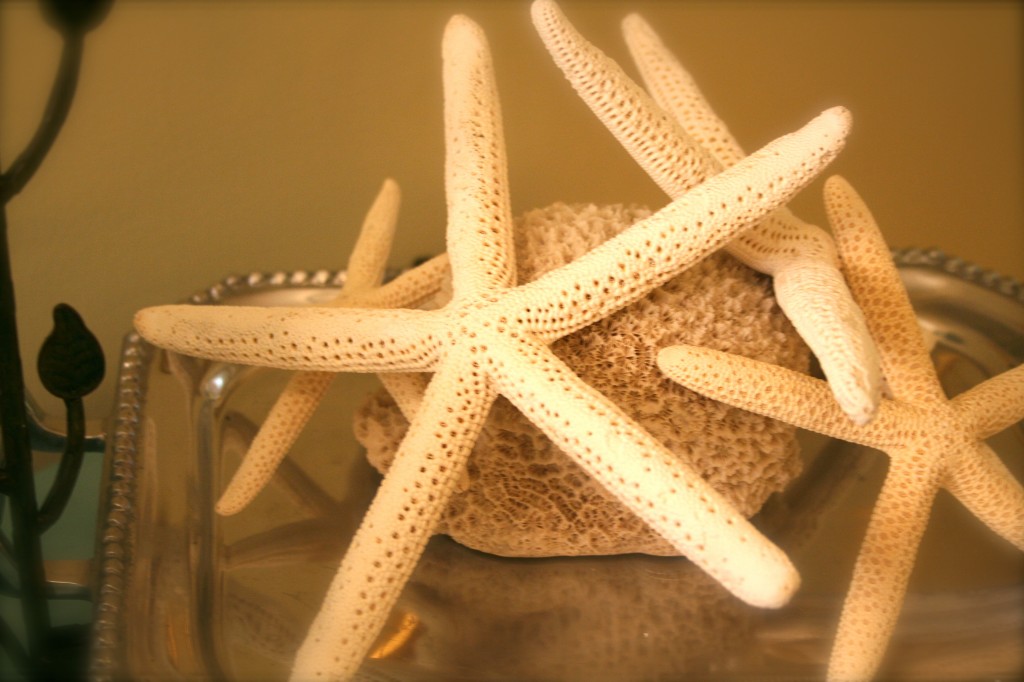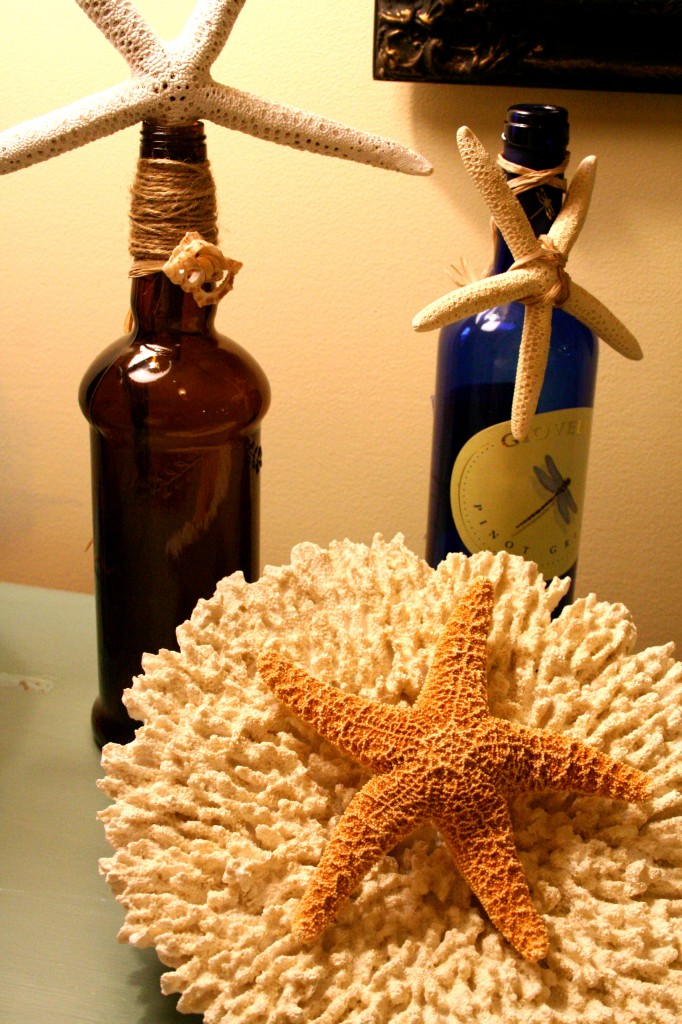 Even though, I'll be making some changes in this area soon (I use the word soon—loosely),
this will always be the view…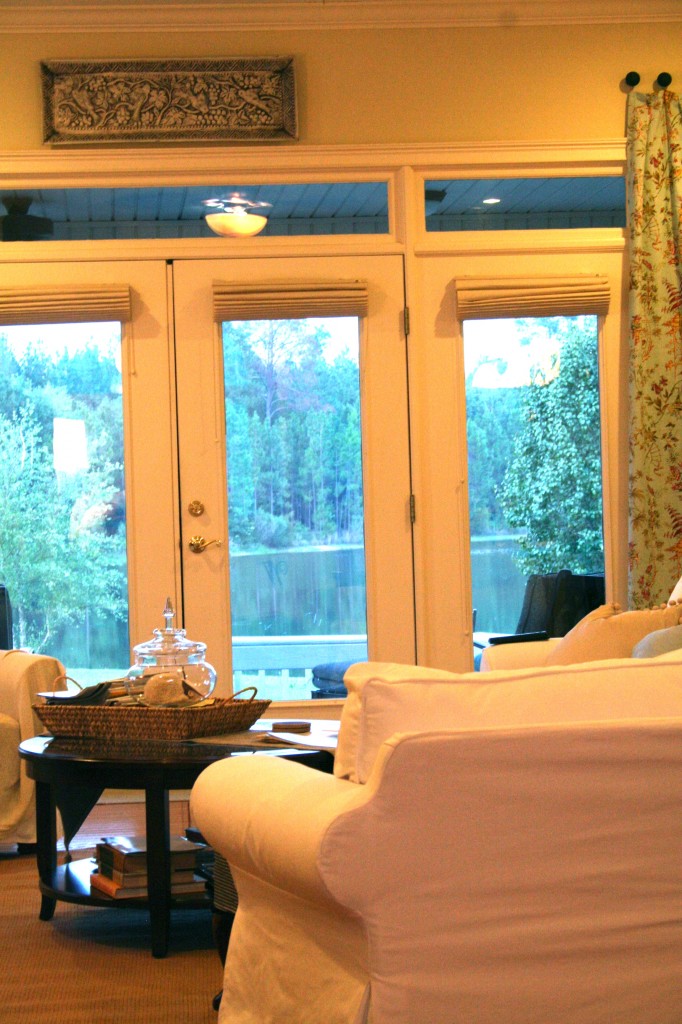 Stay tuned for clean windows, new paint color, Stray Dog lamp make over…the list goes on and on and on!
Cottage & Vine Entrances Party
My Uncommon Slice of Suburbia
No Minimalist Here Open House