Every now and then, if you hold your mouth just right when you hit the search button on ebay, you get lucky.
Federal Convex Mirror—enter!
These come in wide range of prices, the one below is on ebay (buy it now) for $1450.00.   It's an antique and very beautiful!  Mine is not an antique, I got it on ebay but only paid $66.  It started out at $49, it kept creeping up, I kept bidding.  Then at about 30 seconds left, I placed my bid and waited for the screen to refresh.  WooHoo, I was the highest bidder, que the happy dance!
This is the antique, I did not get this one.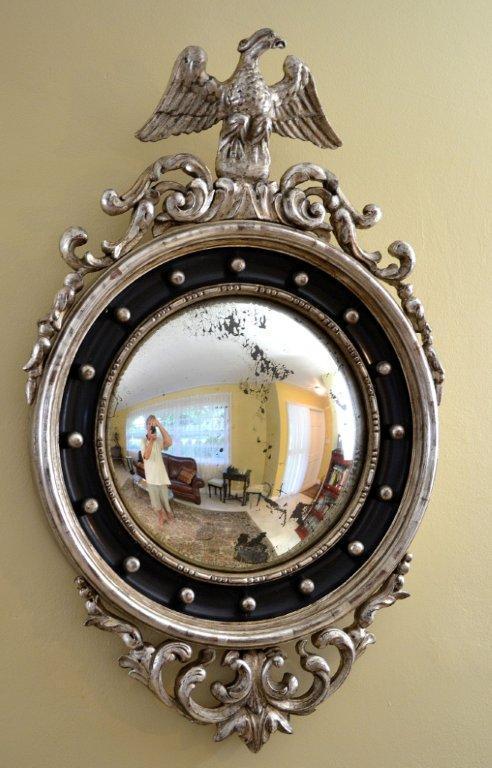 This is mine, after a little refreshing.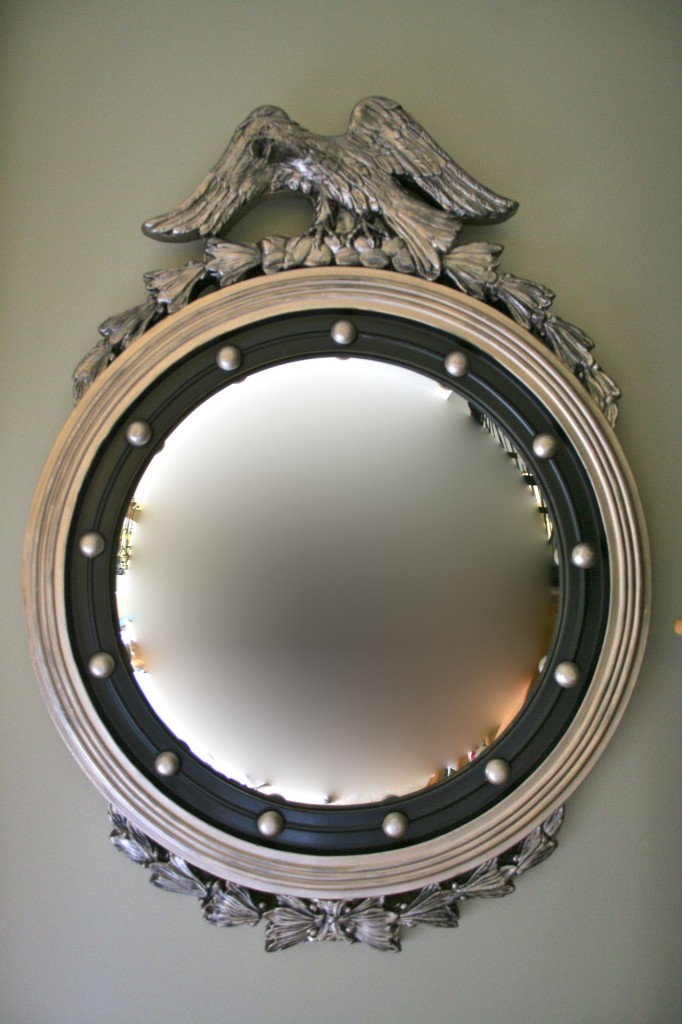 Here they are side by side: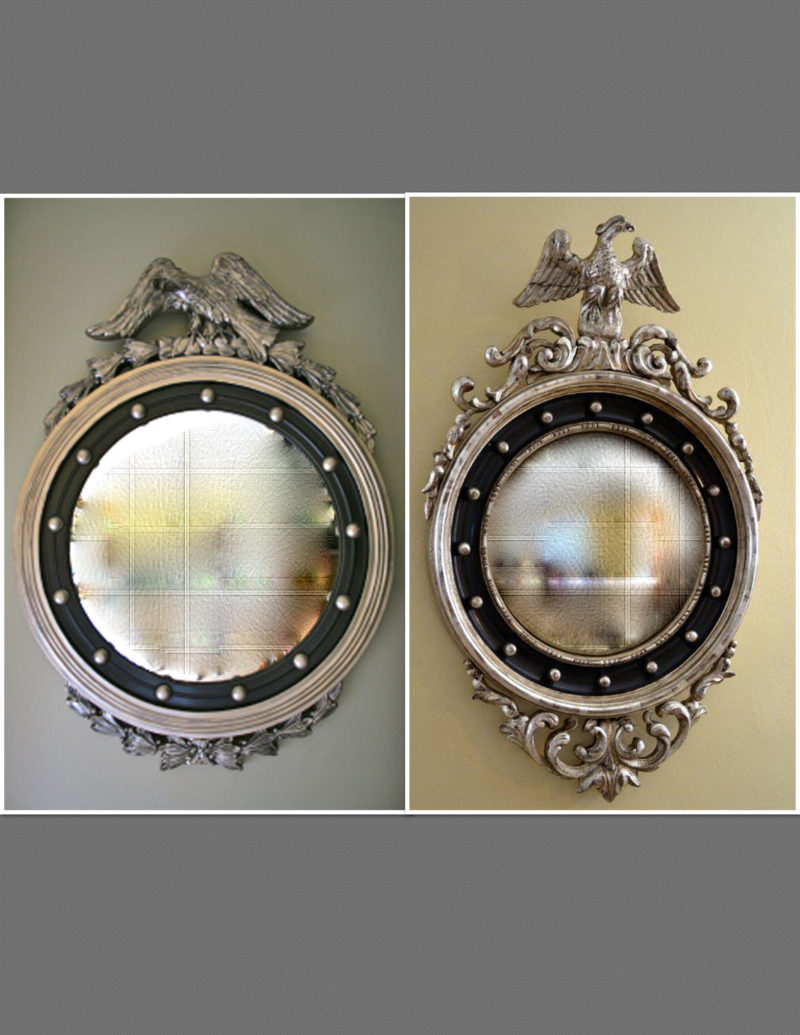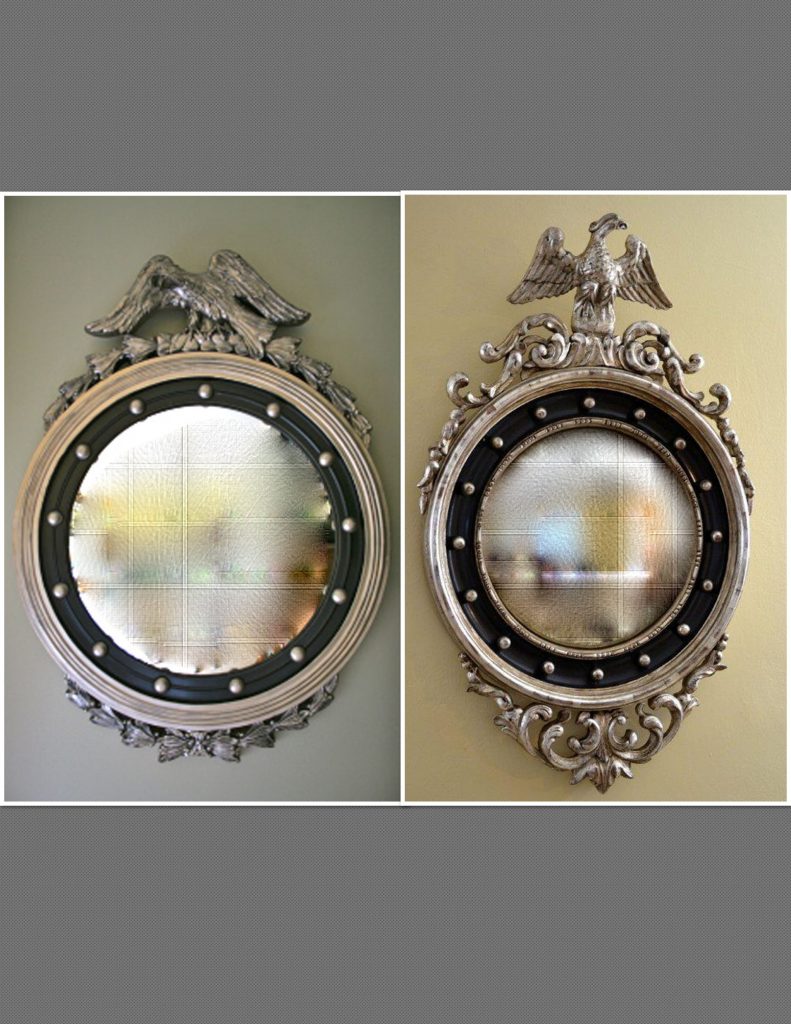 My steps:
Before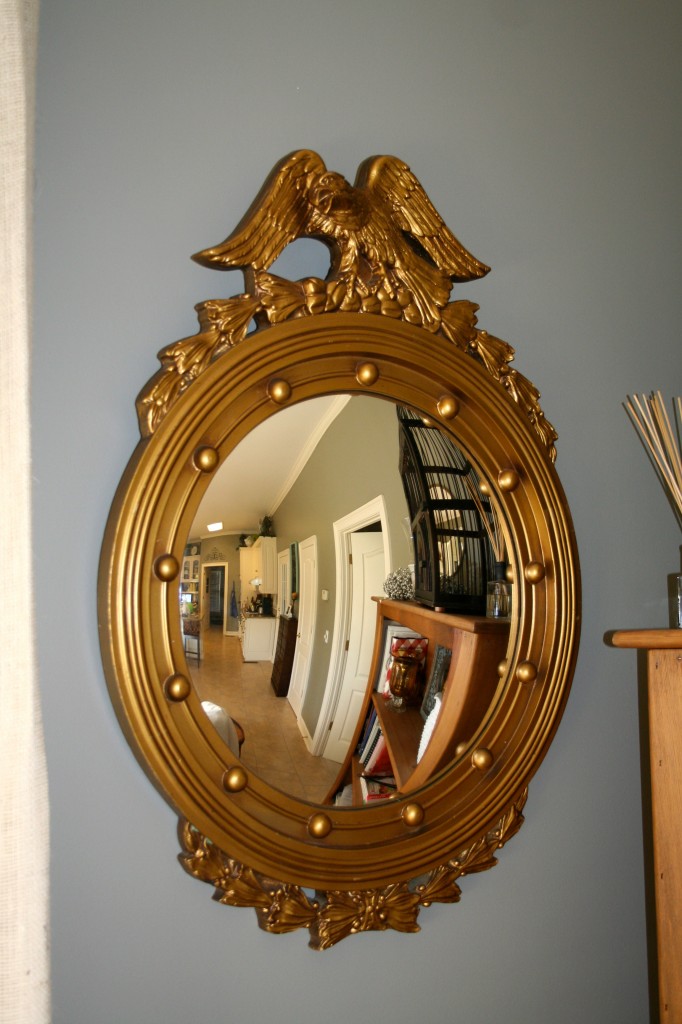 Tape off mirror: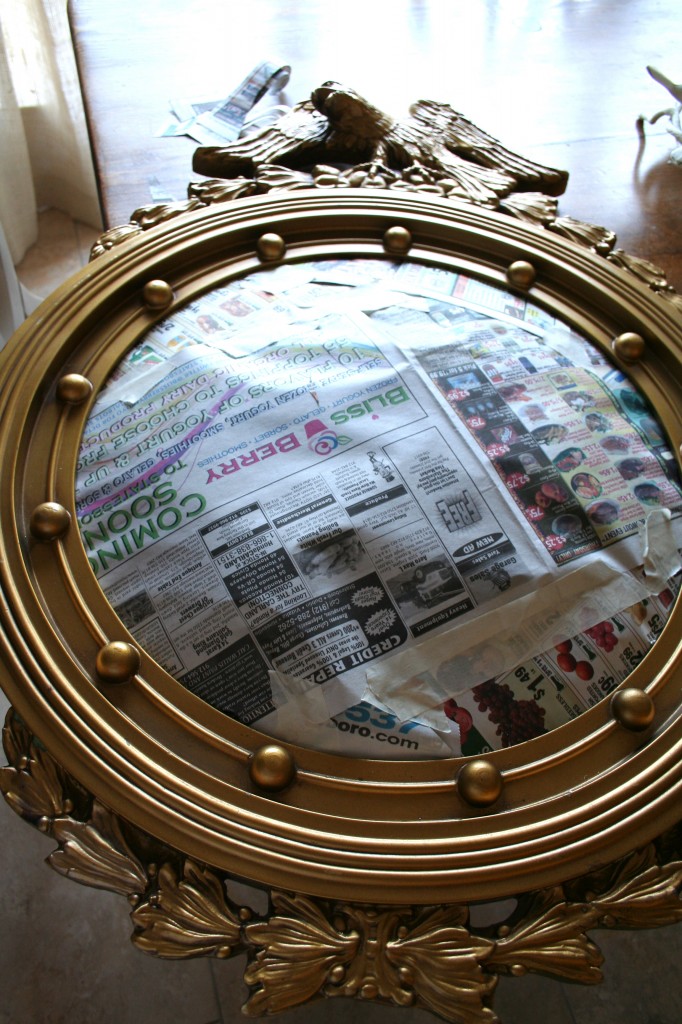 Take it outside and spray paint: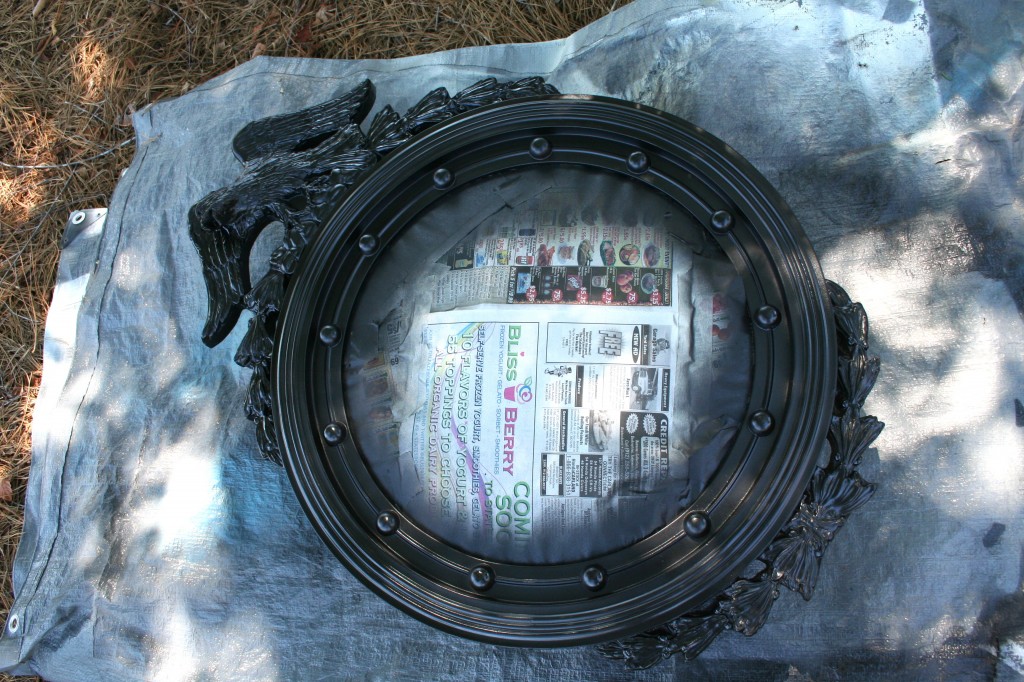 Hang it on the wall and admire your work: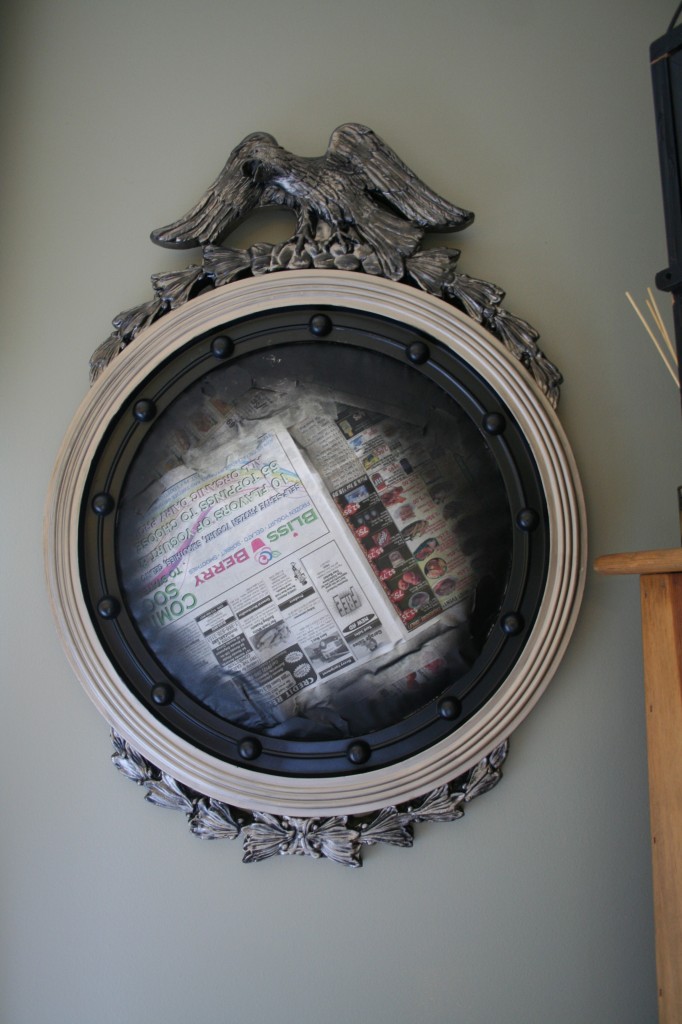 Take the paper off, try to take a pic without yourself in it and realize you forgot to paint the balls that represent the thirteen original colonies, and I did laugh out loud!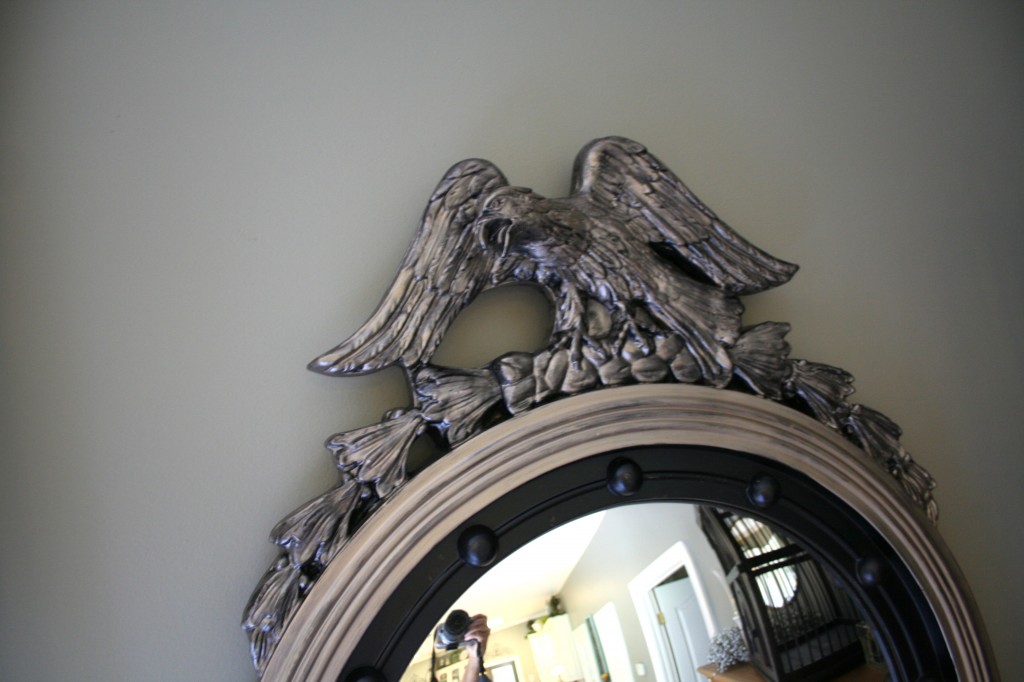 I just stood in front of it and painted them, it worked for me.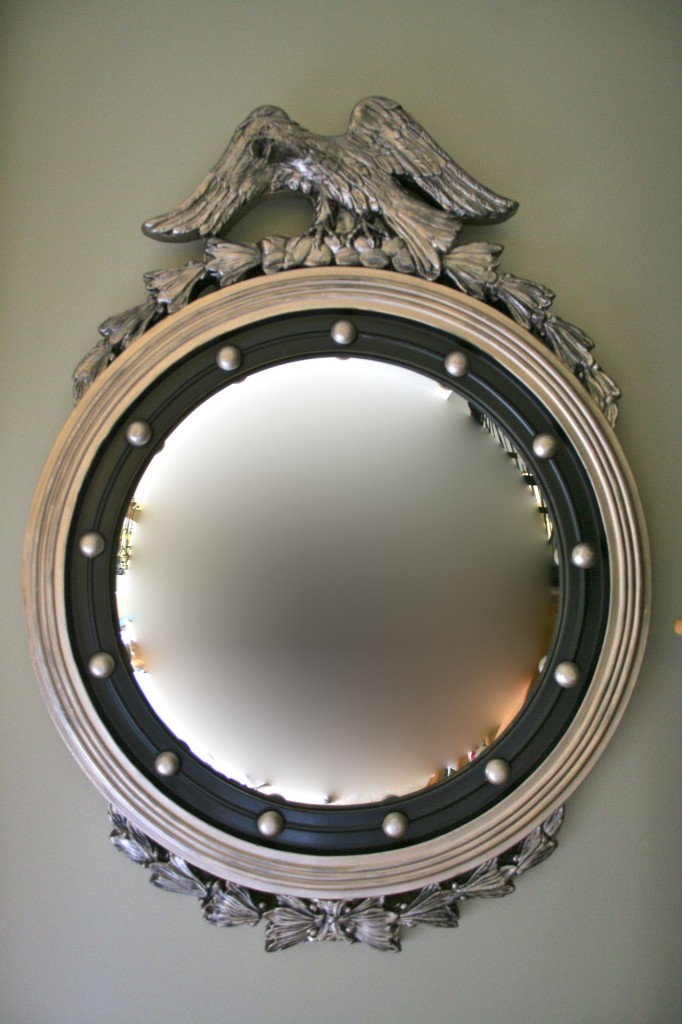 The search is over!
My champagne taste on a root beer budget: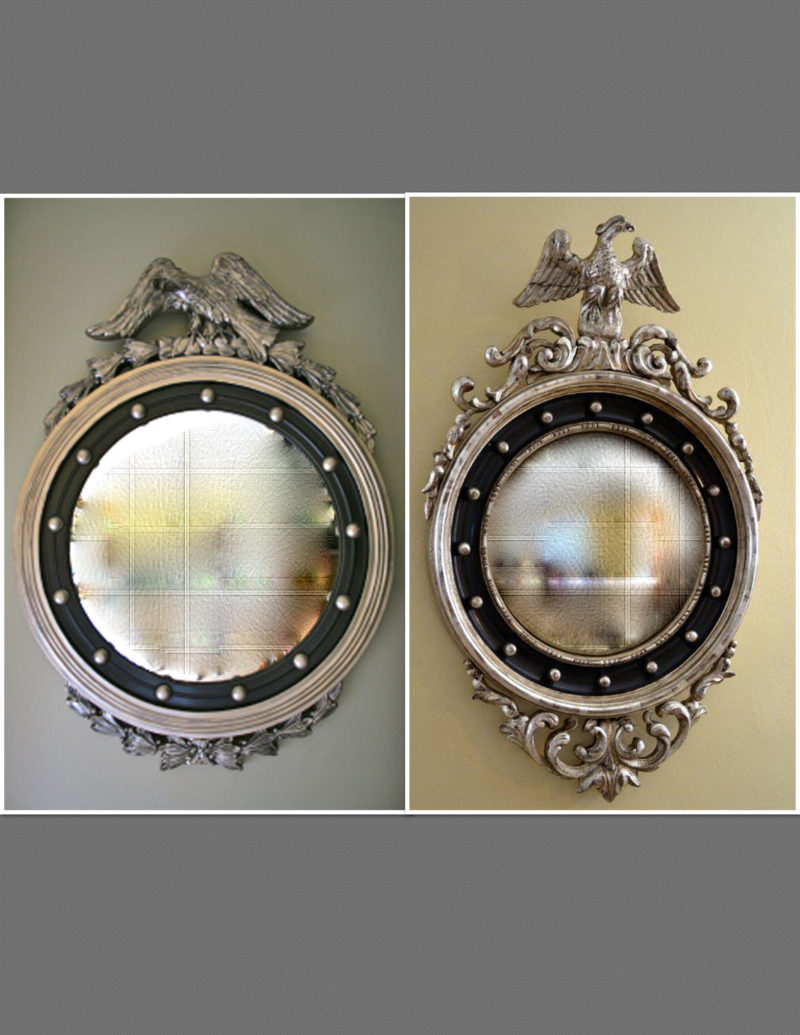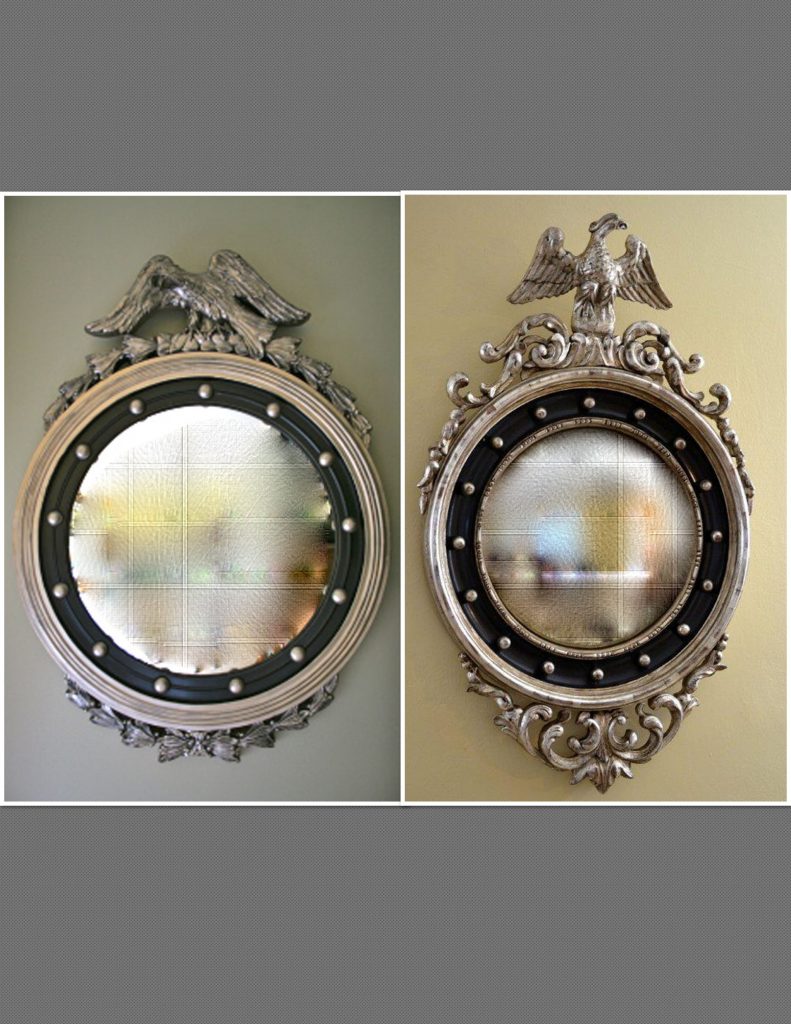 I used Precious Metals paint in Titanium over the black to create the details. (I did blur myself out, it's really a cool mirror but it reflects a lot of space!  As usual I paint in my pj's and it's not a pretty site.)
Shared at:
Not Just A Housewife Best DIY Contest
DIY Showoff
Between Naps On The Porch