(Debbie at Debbie's Blogging and Blabbing is having another copy cat party, click over and join her site, so you'll know when the party starts.)
Update: Debbie Crowed about this!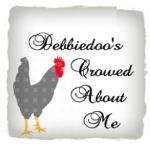 Sunflowers, Tiles, Cloches this list is long.
Getting the new Pottery Barn catalog made me dance my way back from the mailbox. I could live in every page but one caught my eye.  There are so many ideas on page 22, I hope you'll stick around and see what I came up with!
It all came together when I saw this at Goodwill.
I had to get it and see if I could hack my new favorite item.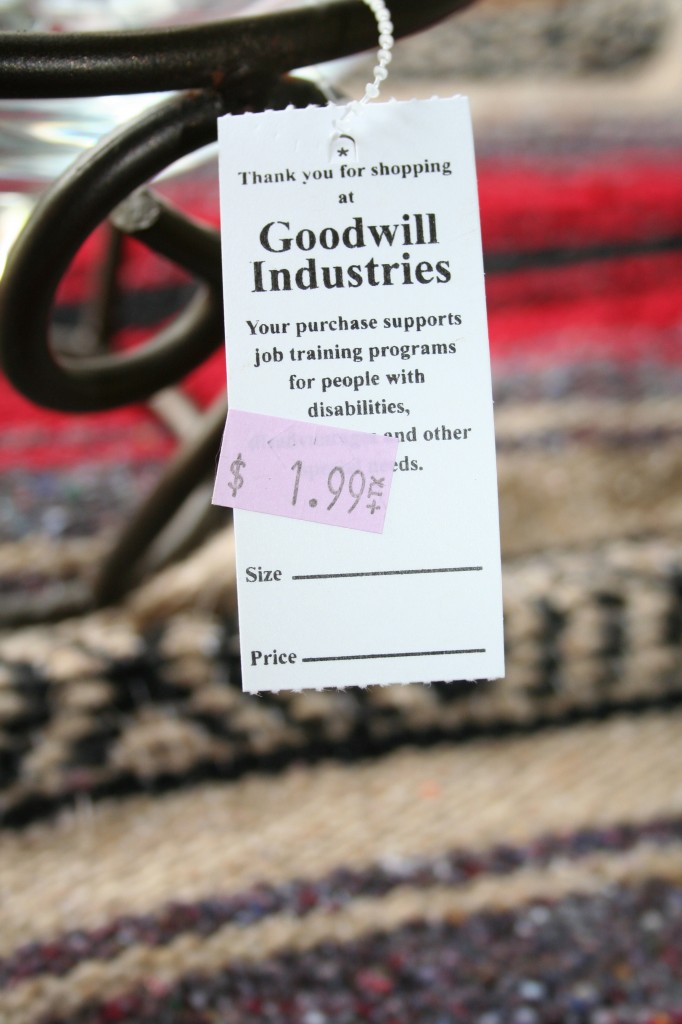 Their page is titled How To Plan The Party, nothing more refreshing than sangria…
and I already had the cloche, I just needed a base.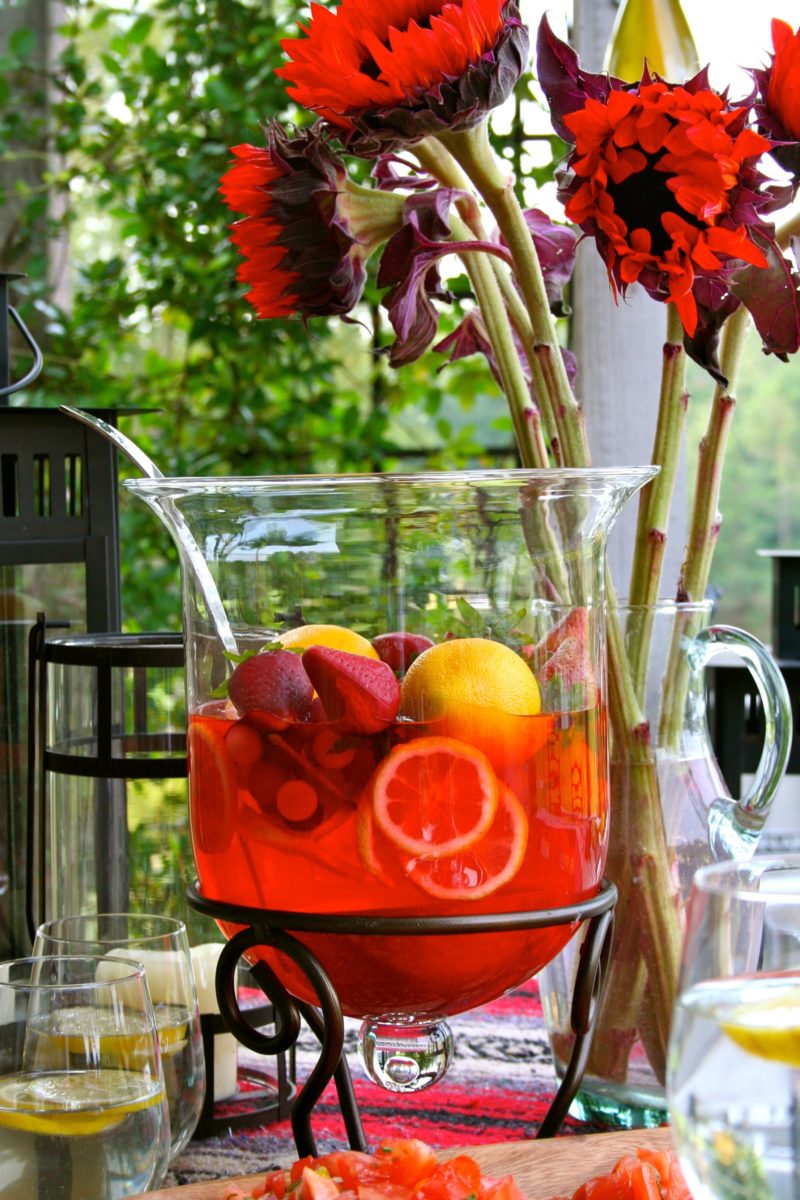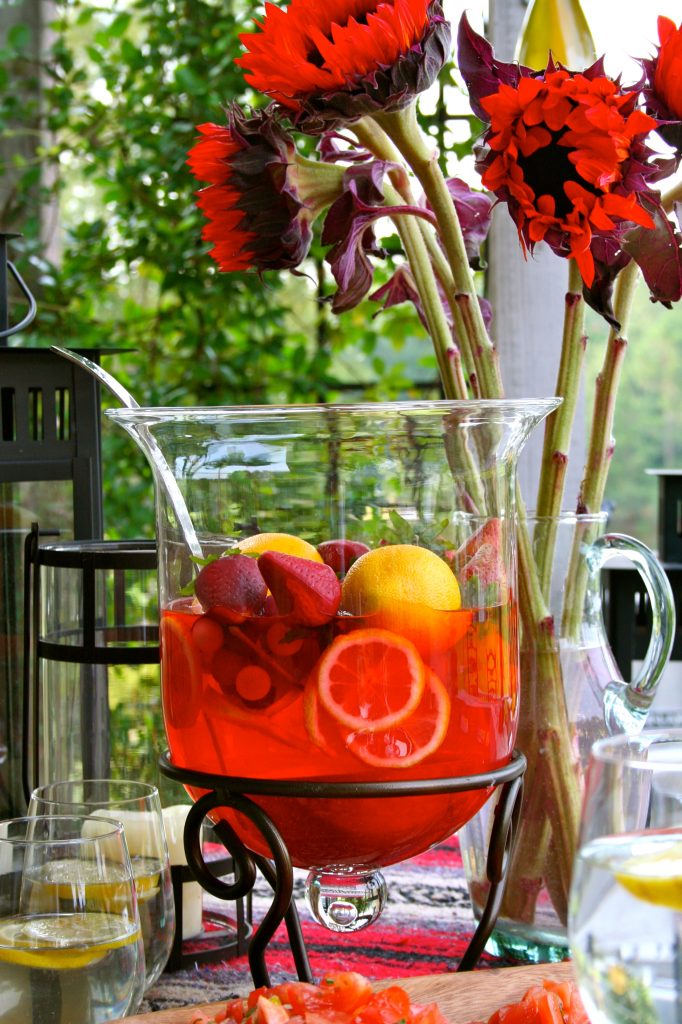 And Manboy suggested this salsa from Men's Health.  We chopped and talked…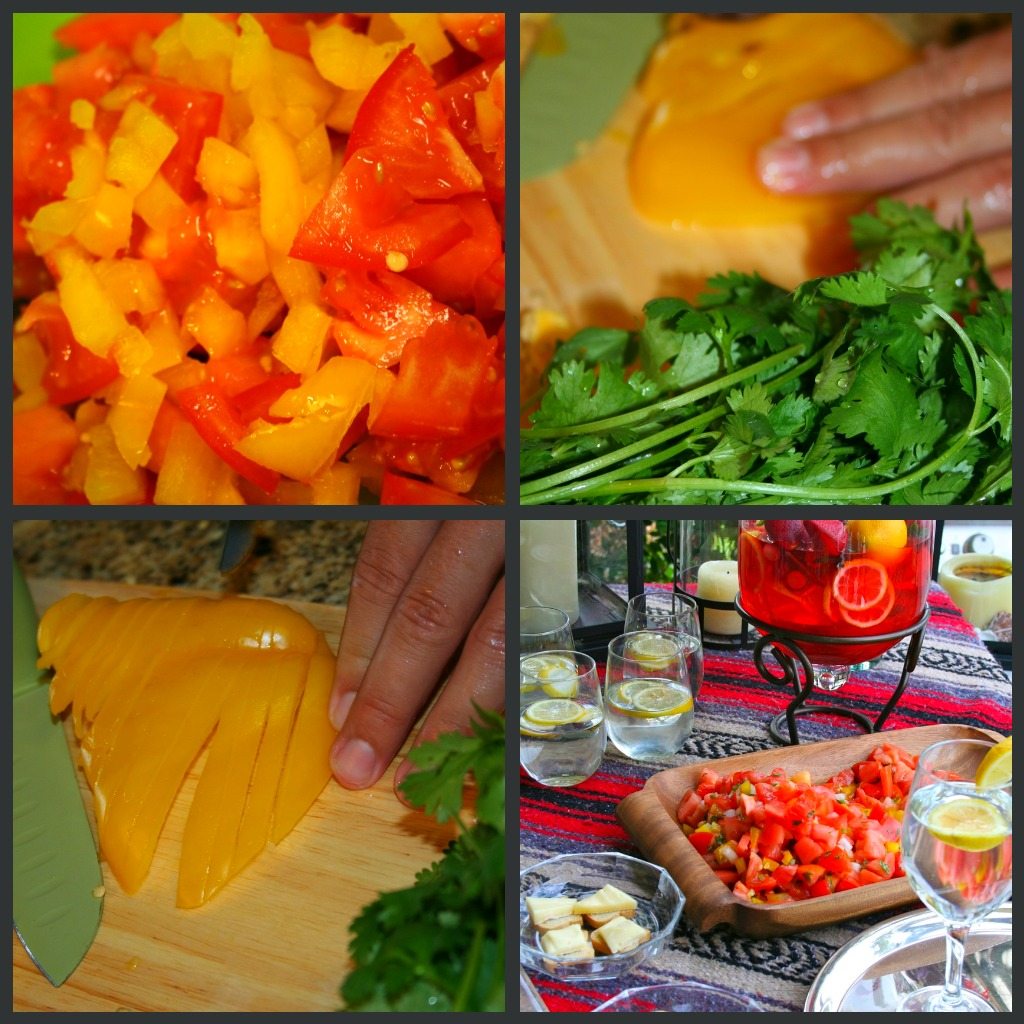 I used tiles to label the food.  I think you could use chalk, but I used my chalk pen (I love it).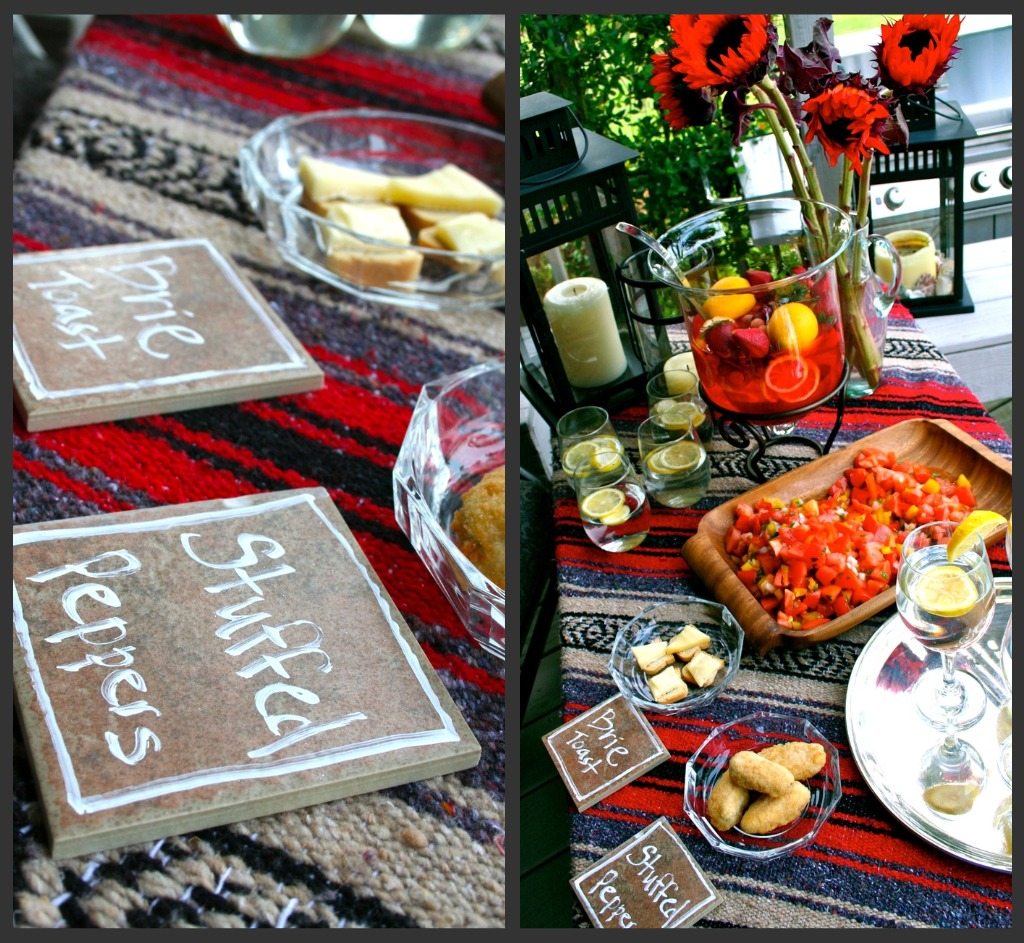 Oh, the flowers!  These were $5.99 at Bi-Lo, they had me at Sunflower!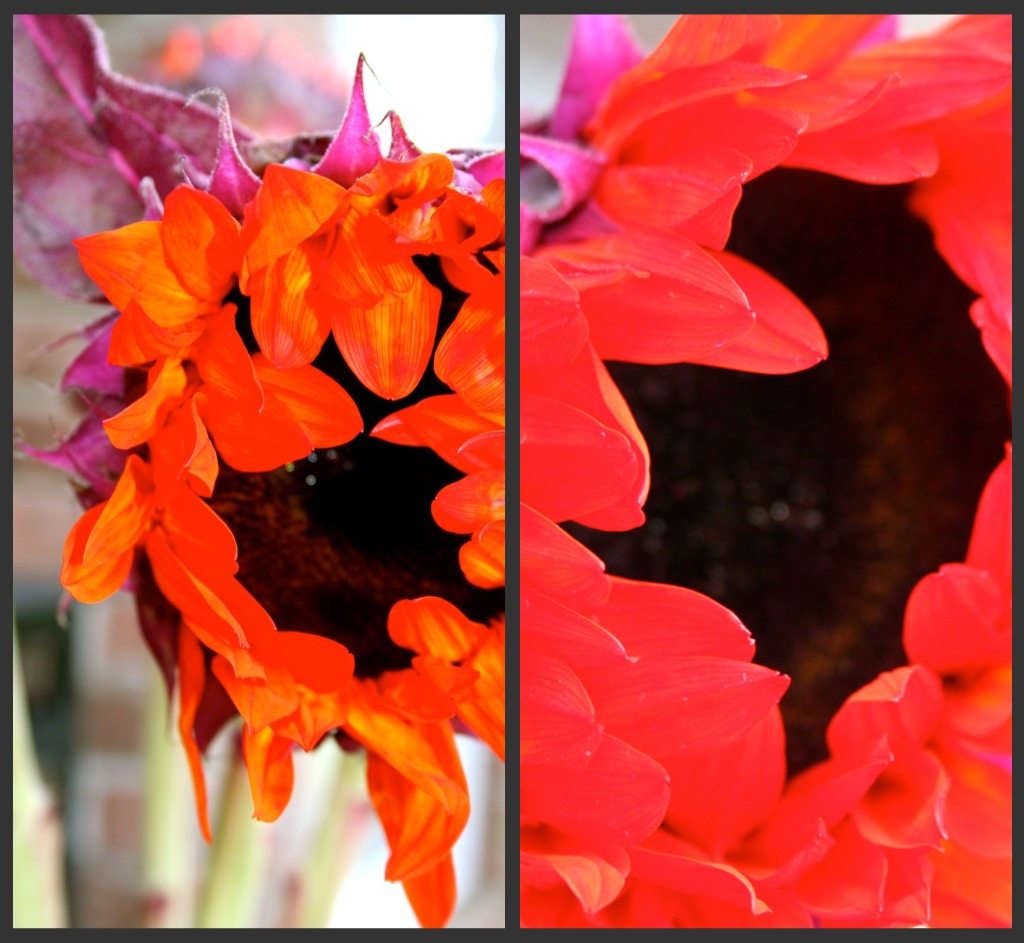 INSPIRED BY Their page: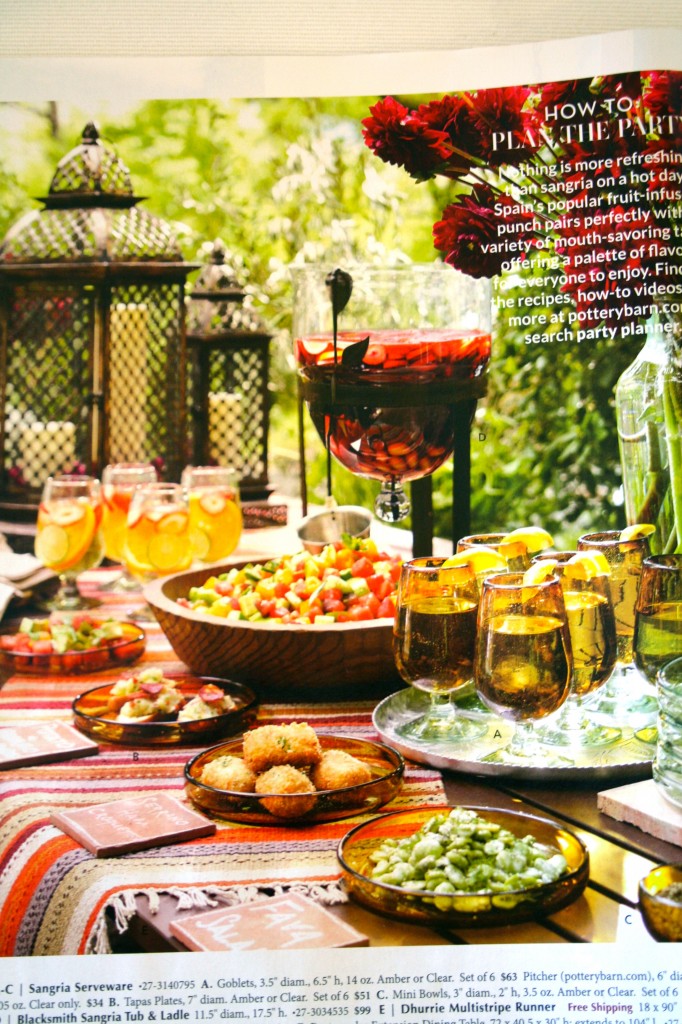 I created MY PARTY: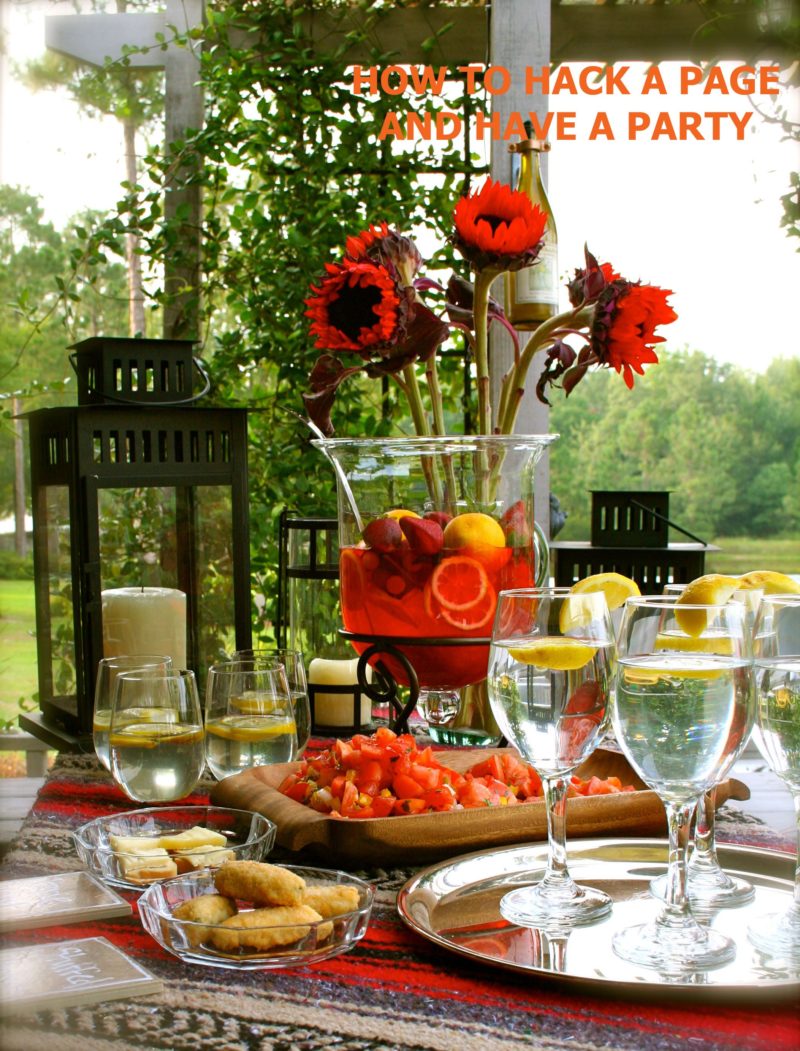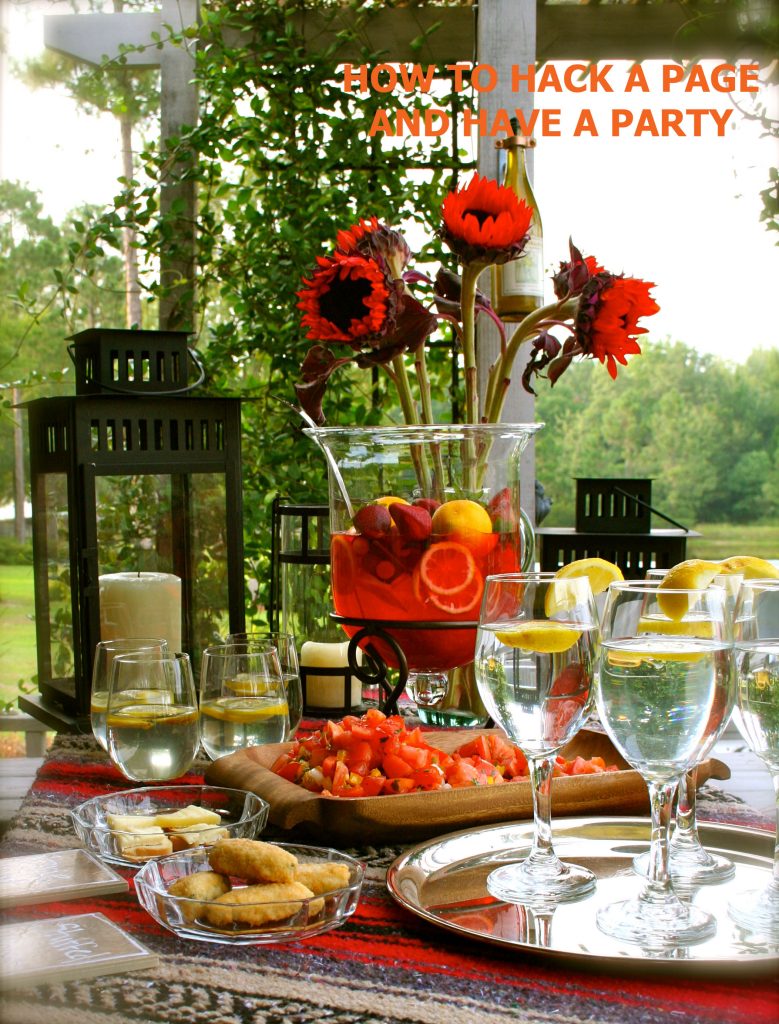 Hope you look at Pottery Barn or whatever your fix is and get inspired to have a party!
A few more pics, I love the way they turned out, enjoy (my $1.99 find, plus fresh veggies and flowers)!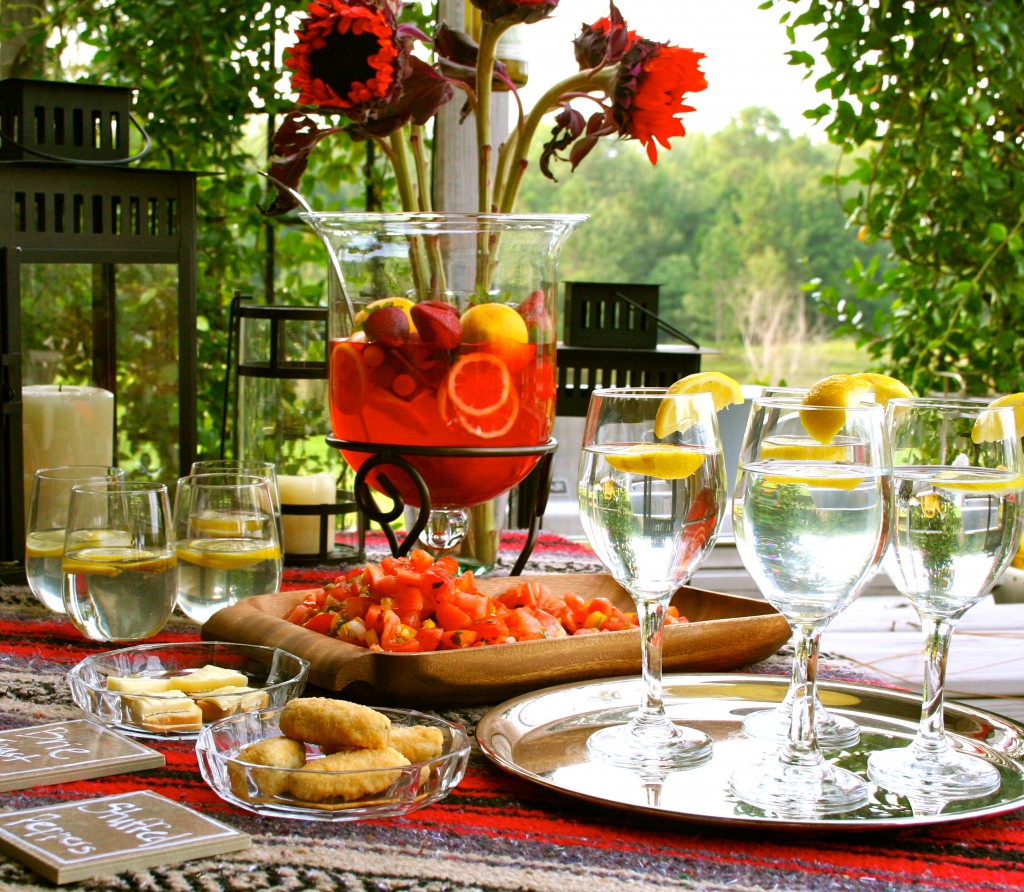 If you're not as lucky as me, to find the perfect base for my cloche…just click on the Pottery Barn page and it will take you directly to their gorgeouse Blacksmith Sangria Tub & Ladle…it's a beautiful thing!
Them and me once more: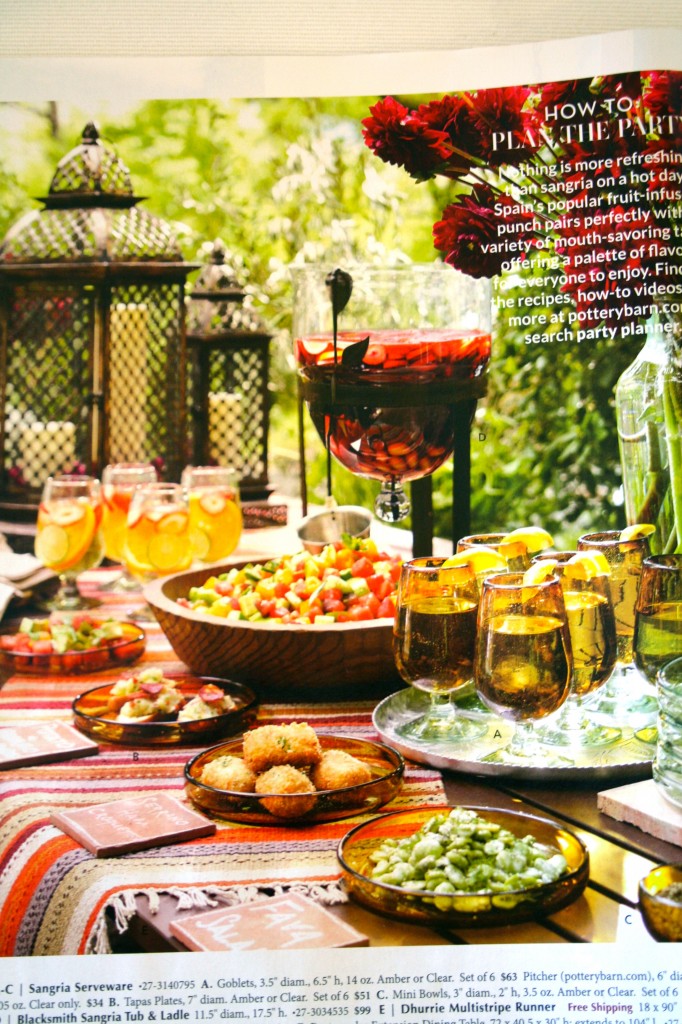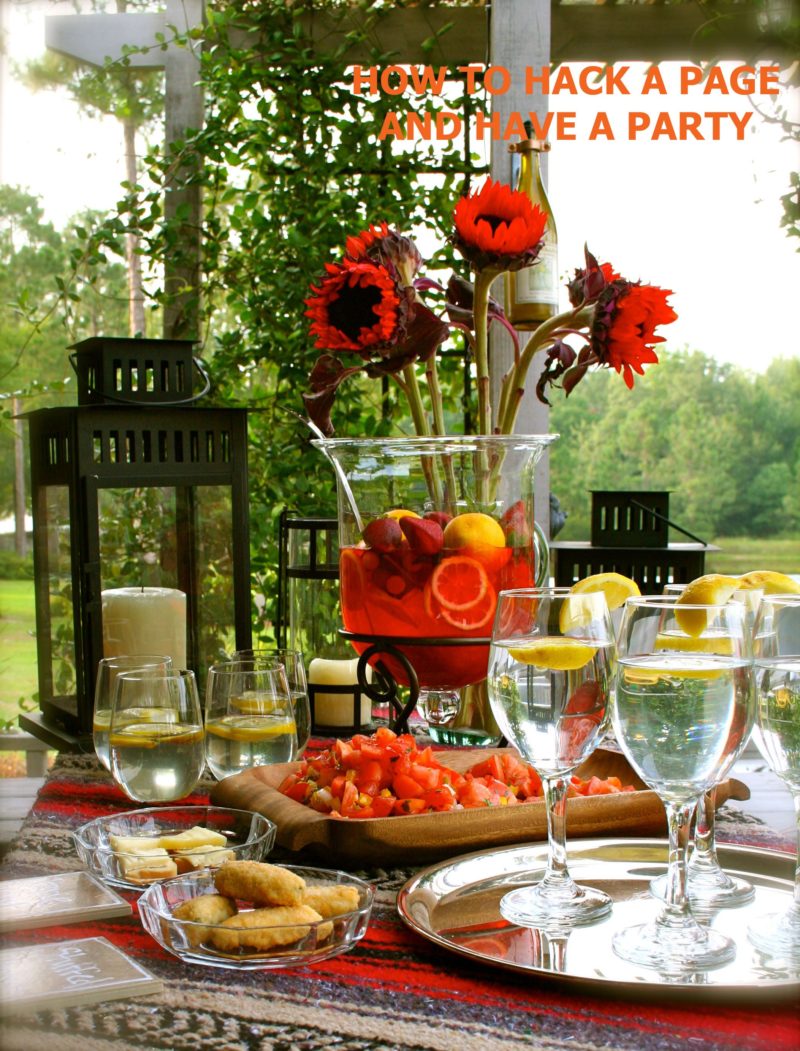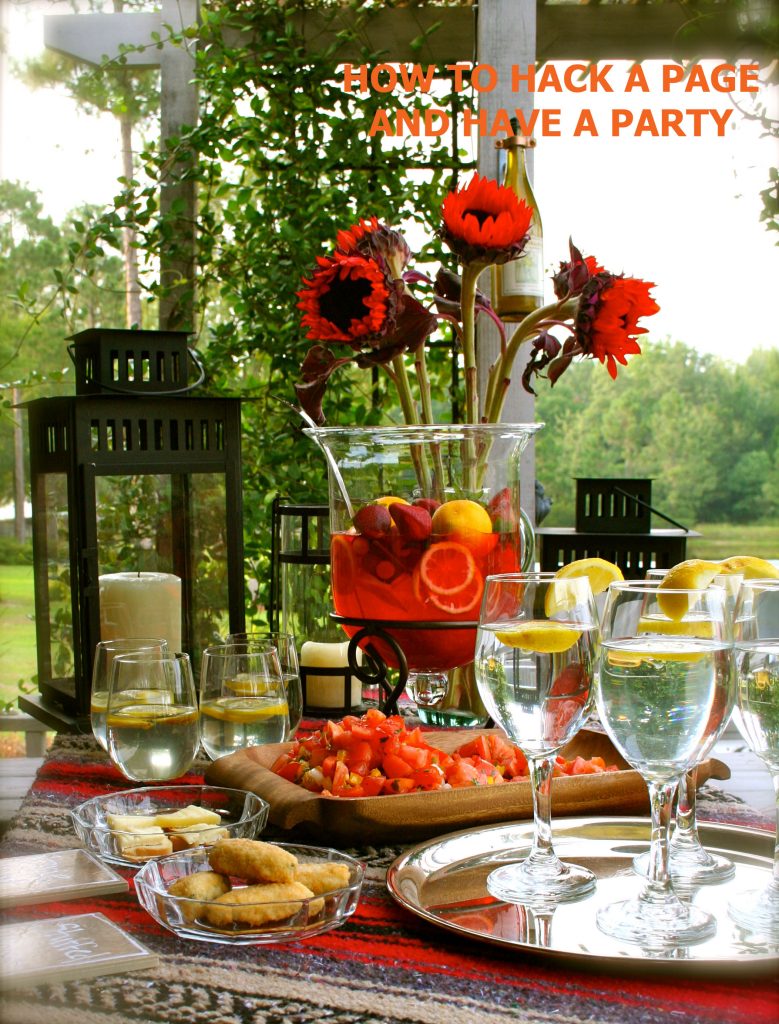 Sharing here:
Saavy Southern WOW on Wednesday
Funky Junk Saturday Nite Special
The Blooming Hydrangea Thrifting Finds Party
I got Featured!