We had a fun weekend at Lake Martin with some high school friends and they were telling me about some cool wine glasses made with Mason jars.
Here's my take on Redneck Wine Glasses: they are easy to make and fun to use, what great conversation pieces!  I glued the clear candle holders to the bottom of pint mason jars, same method as my Dollar Store Dining.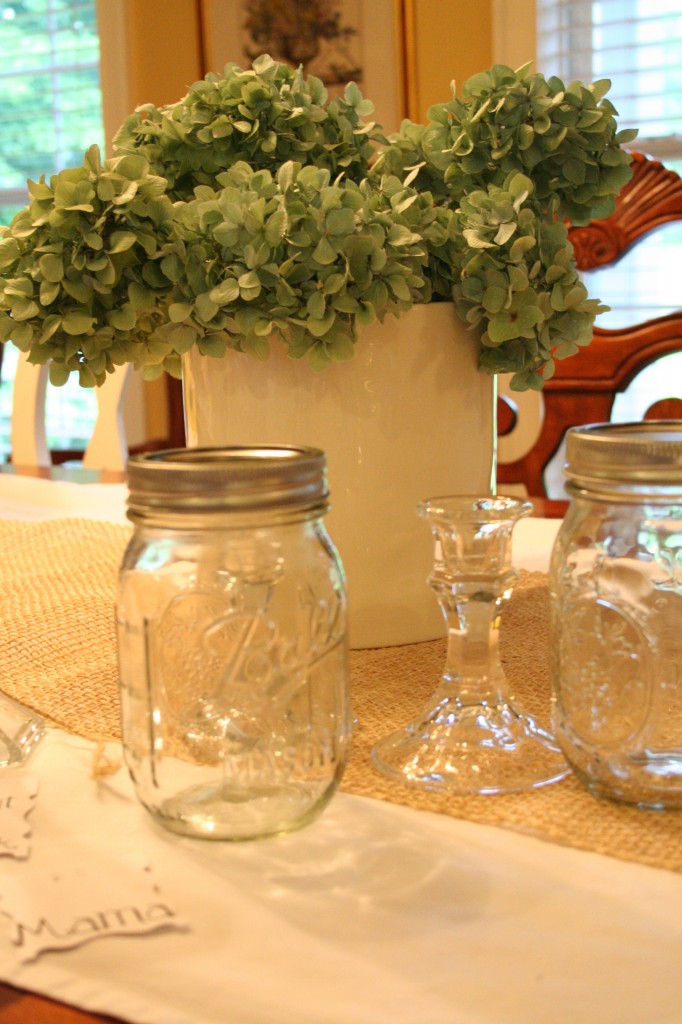 I even made some Redneck wine glass paper charms.
Make it fun by using all your family nicknames!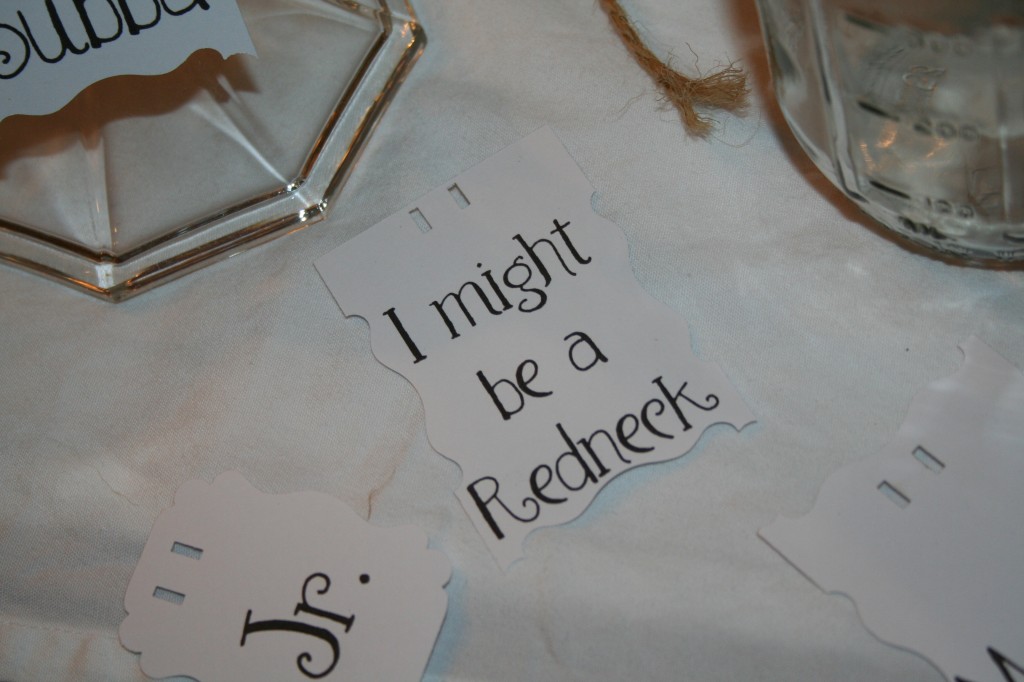 I printed these out on card stock and used a patterned punch.  Using the business card form from your word processing software,  you can make several and cut out to any shape.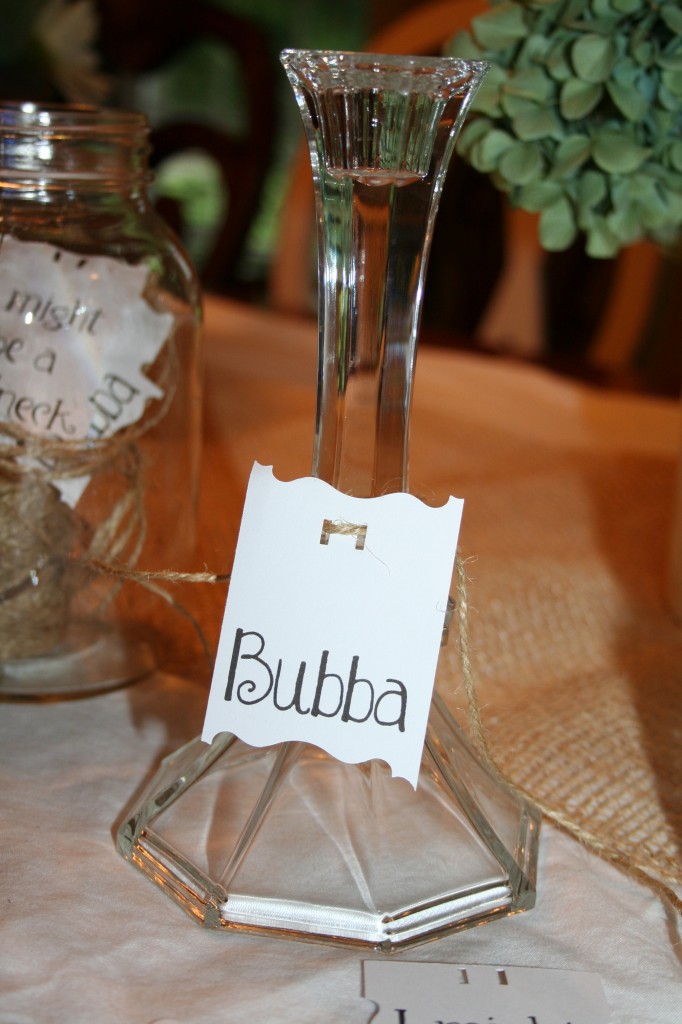 These are family nicknames, the true identity of each family member will remain anonymous.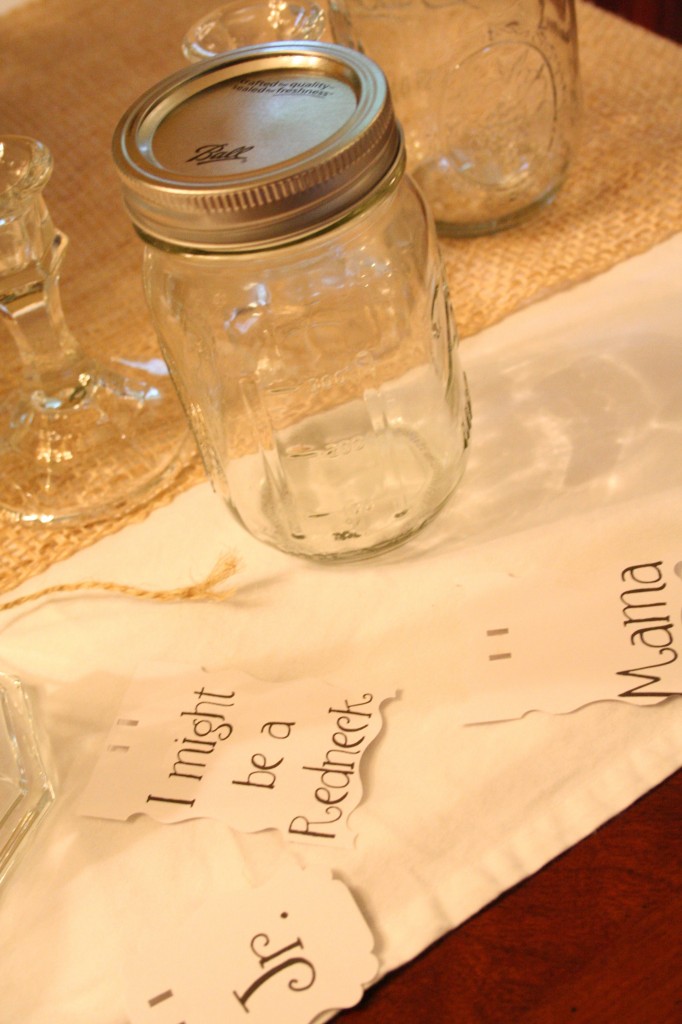 There's just something about mason jars!
In order to center the candle holders, I applied them like this.  When the glue is wet, they tend to slide around a bit.  I put the glue on and turn them upside down to adjust the placement.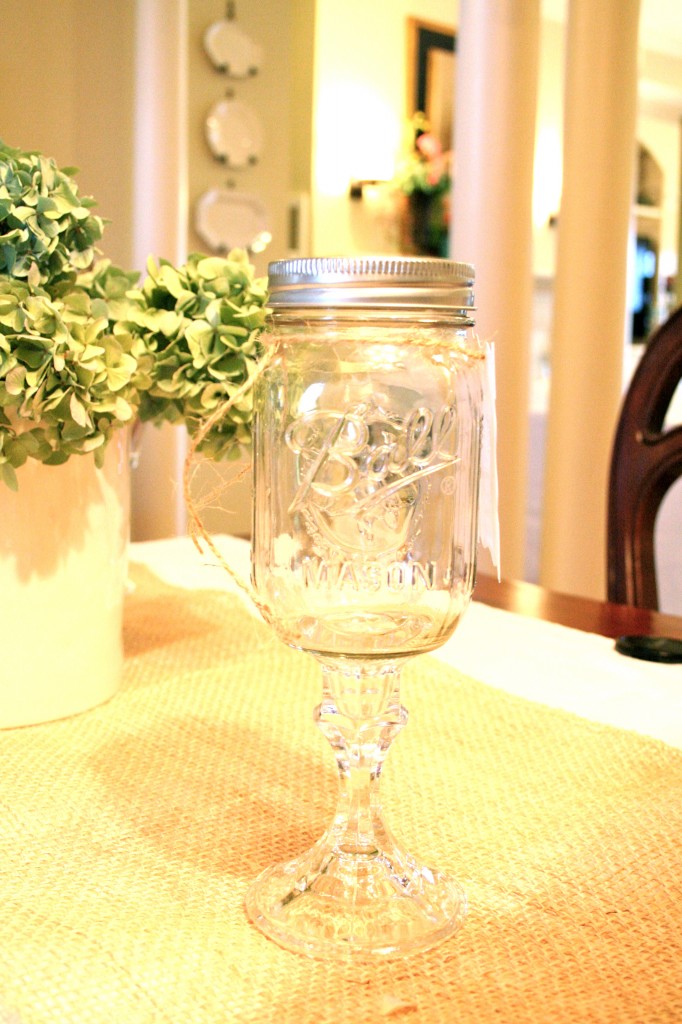 The finished product.  Add a charm with twine: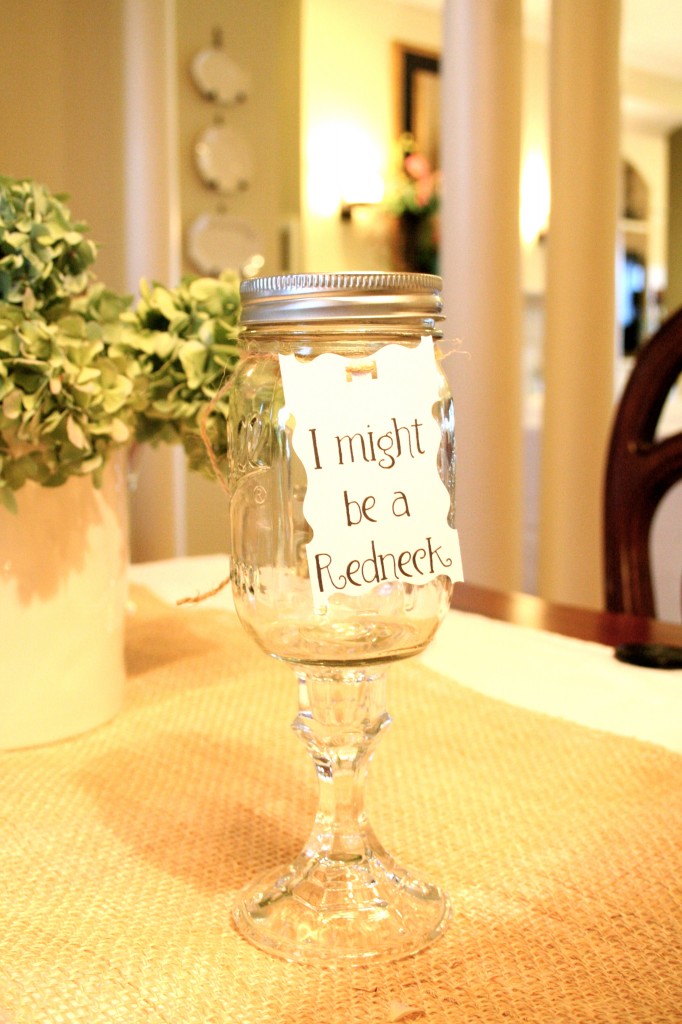 Enjoy your wine or sweet tea.