When you walk into your house, where do you put your stuff??  Our cell phones, computers, kindle etc. just land on the bar.  Then when it's meal time or just tired of stuff laying around time…I have to clean off the bar.  I got busy looking for a solution and I found it on Facebook.  Our city has an advertisement page and it's wonderful.  You can advertise anything on there:  clothes, furniture, rentals, automobiles and the list goes on.  Last Wednesday I found what I was looking for!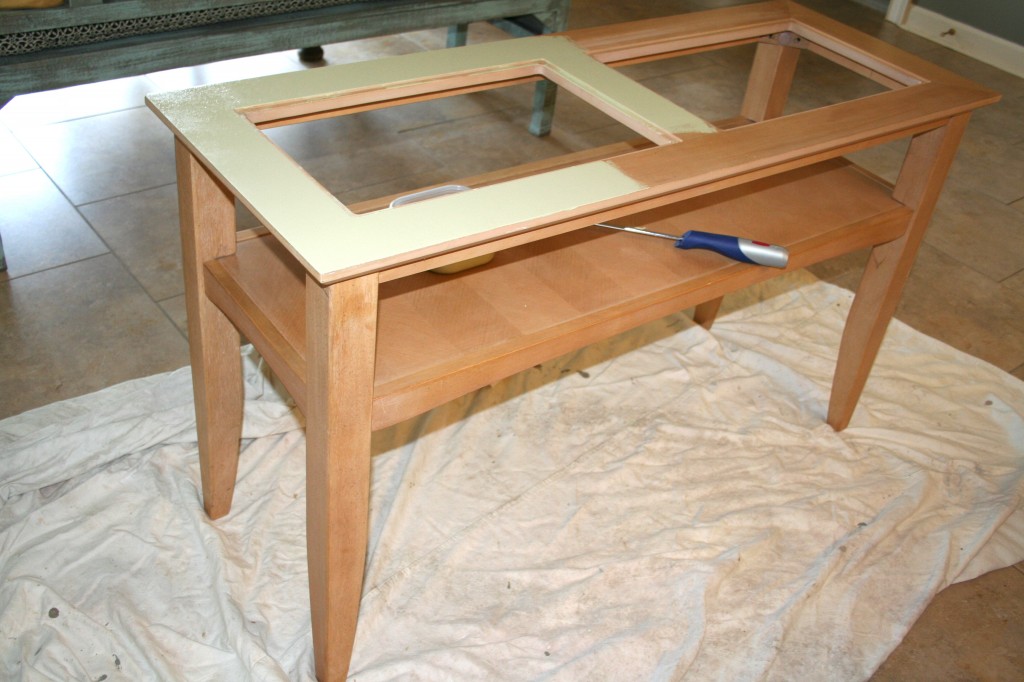 I was in such a hurry, I started painting before I took the "before" picture.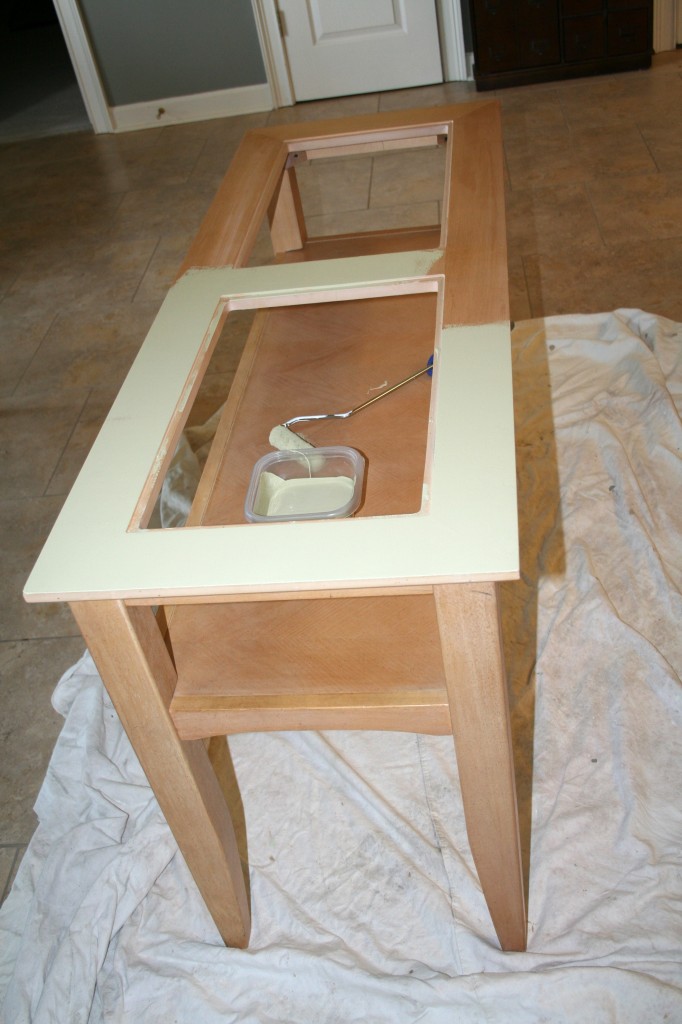 I used the Annie Sloan Versailles Chalk Paint, it's a soft green.  I am still loving to paint with these Annie Sloan paints.  I want to venture out and try the Emperor's Silk (red) and the Graphite (dark gray).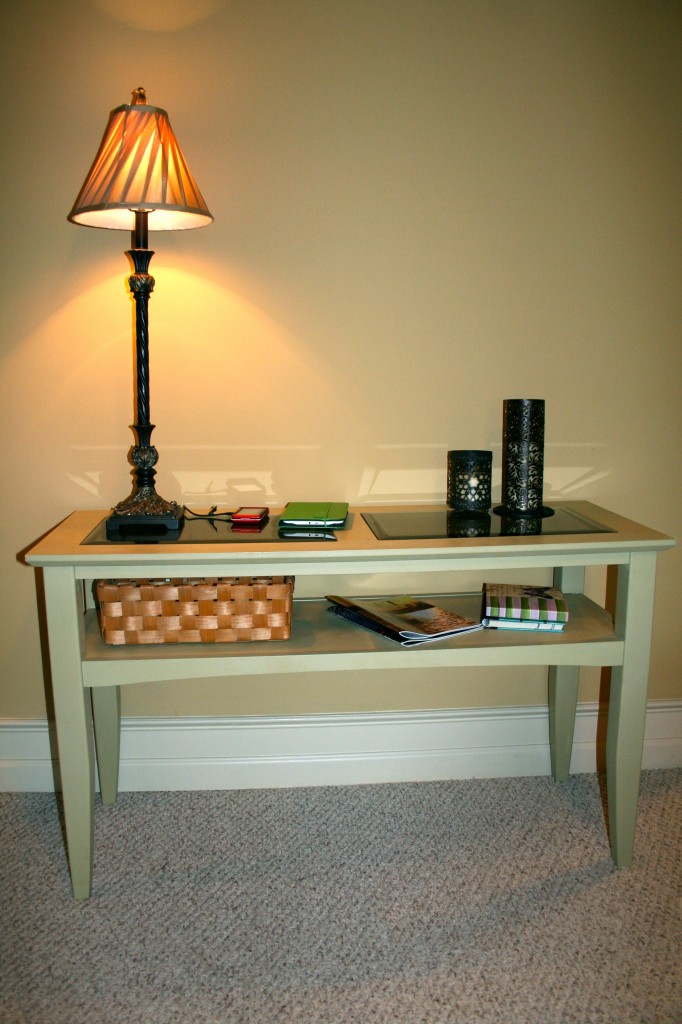 We placed in on the wall, just as you walk in to the master bedroom.  A convenient drop off for our electronics.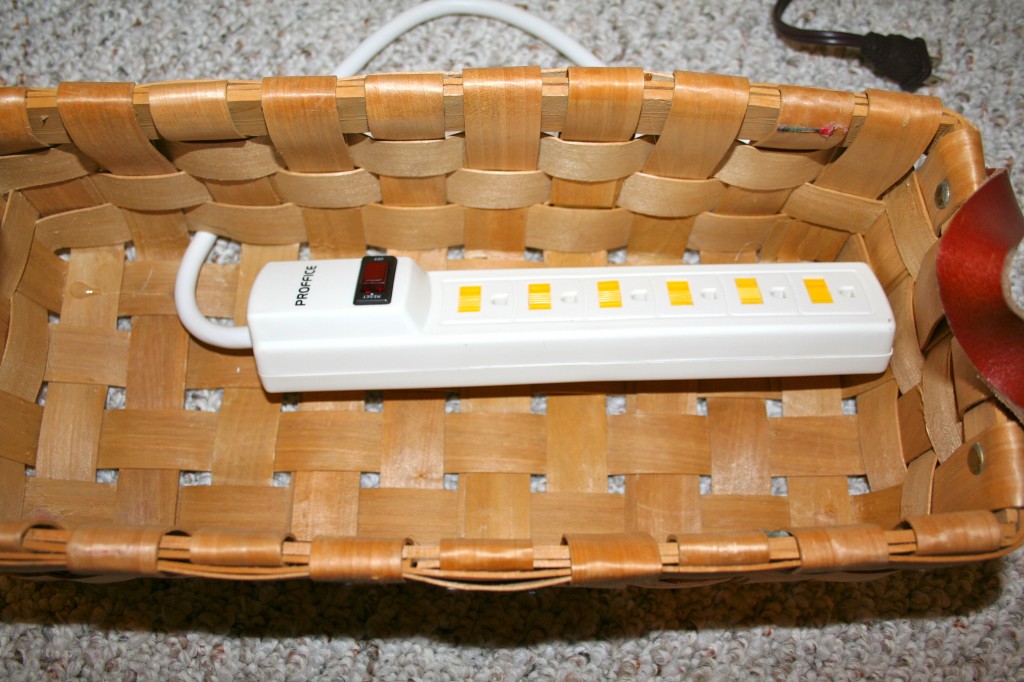 I used a basket, to hide the electrical strip.  Luckily, I was able to separate the weave and run the cord through the back.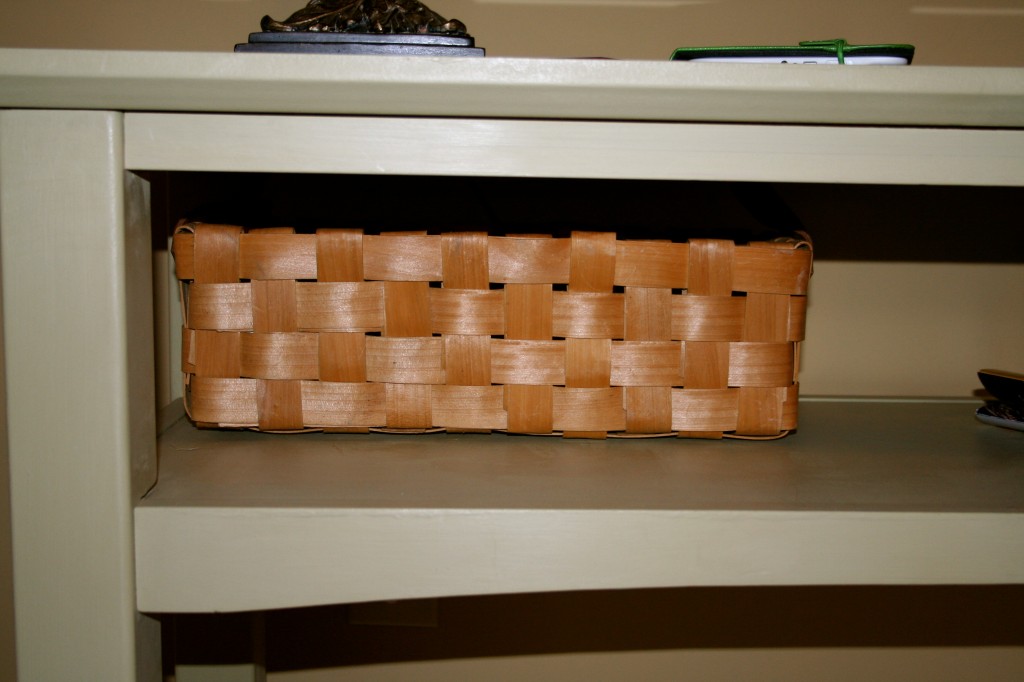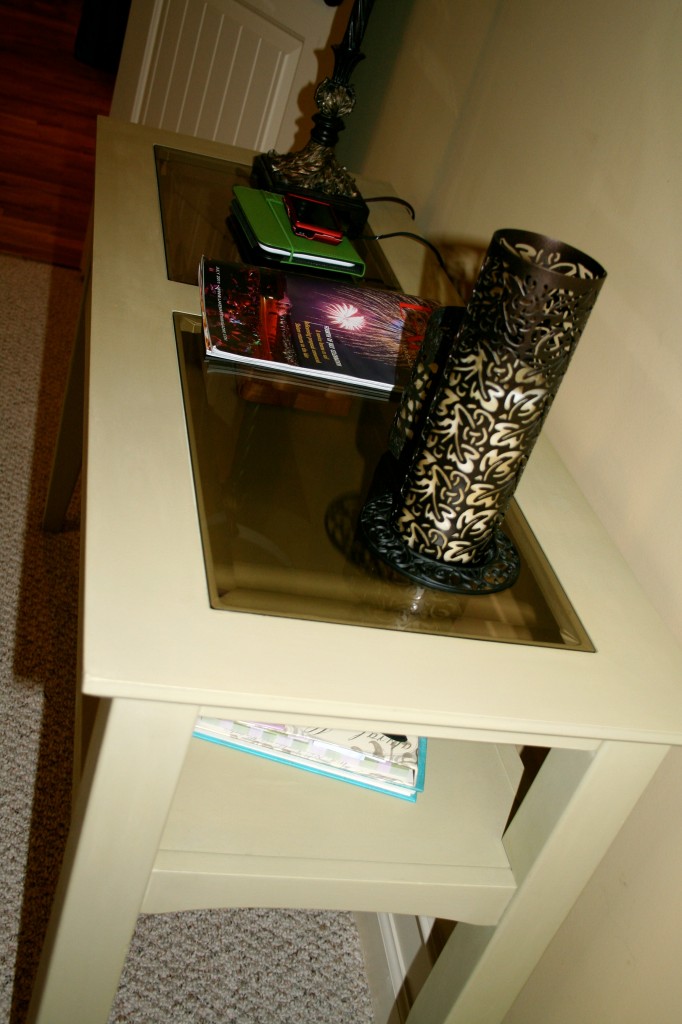 There's room for magazines, notepads, laptops…it's a sweet spot!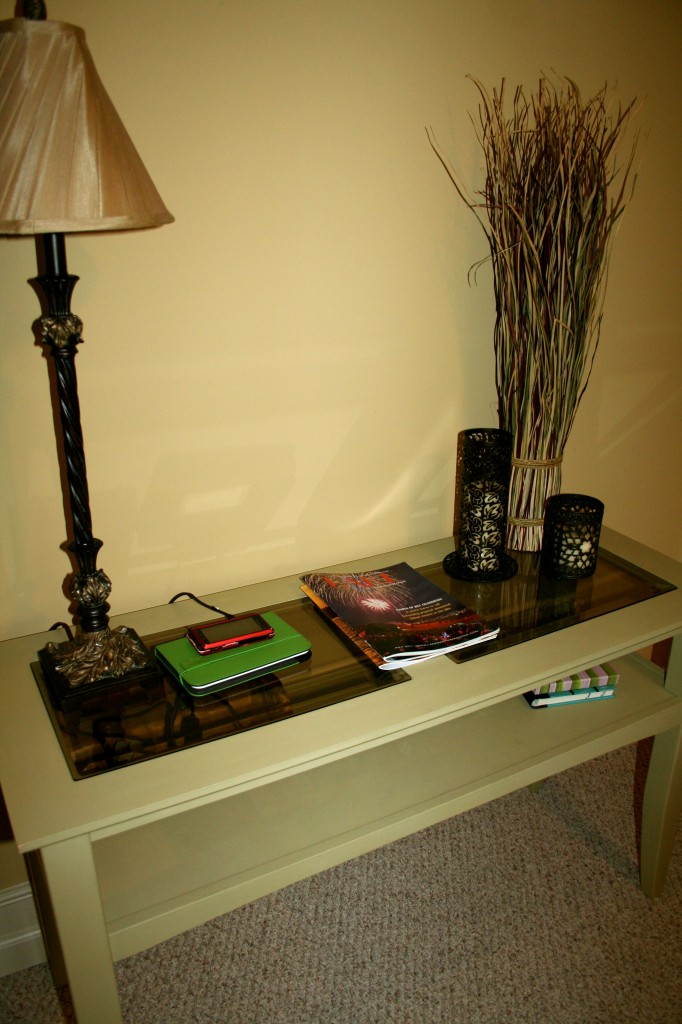 I'm in console love, and so thankful for the Facebook  advertisement page!!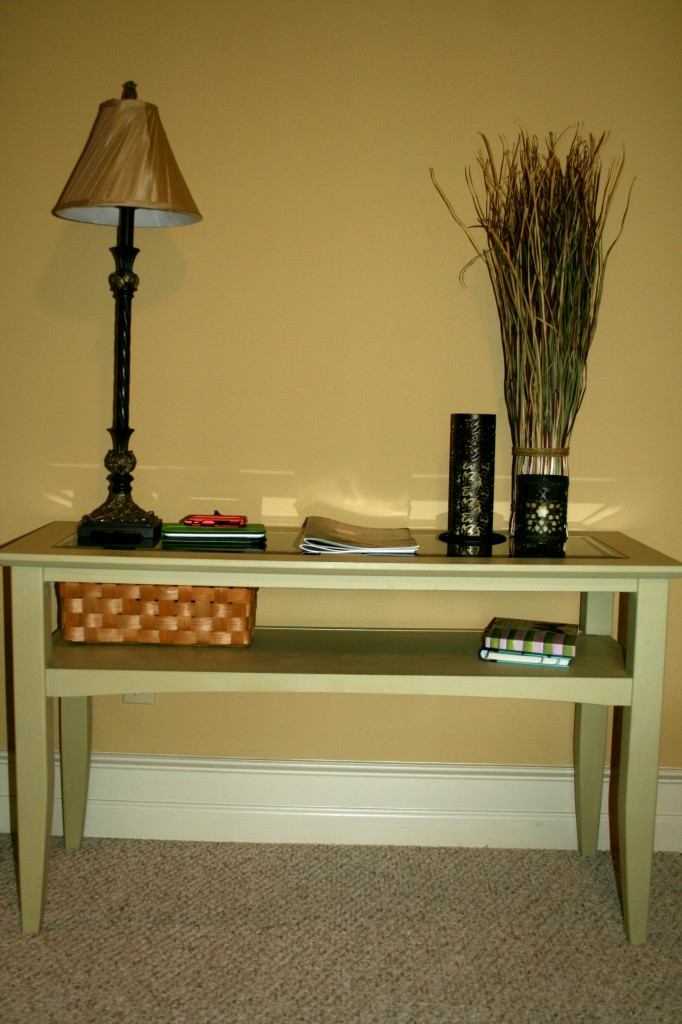 I'm sure I will be decorating the wall above it, but for now, I will enjoy a clean bar area!
What do you do with your stuff??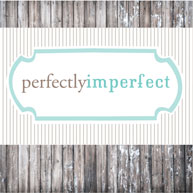 Funky Junk Saturday Nite Special