I've had these for a while now (Thanks Chad~Deer Hunter Insurance Man).  I did a lot of google  searching, trying to decide how to mount them and I found this on Amazon.com:
Authentic 8 Point Deer Antlers on European Mount Wall Panel
I know some people don't like to decorate with them, but I kinda like them in a "natural nature"  kinda way.  I did actually kill an 8 point once.  It just happened to destroy the front run in to my RX 300 early one morning, I was on my way to TN for the birth of my second grandson. Needless to say, I arrived a little late and a lot shaken!  It was a long time before I drove in wee hours of the morning again.  I still find myself thinking about deer e.v.e.r.y! time I get behind the wheel of a car.
Look away now, if you don't like antlers.  Come back soon when I just paint or sew something.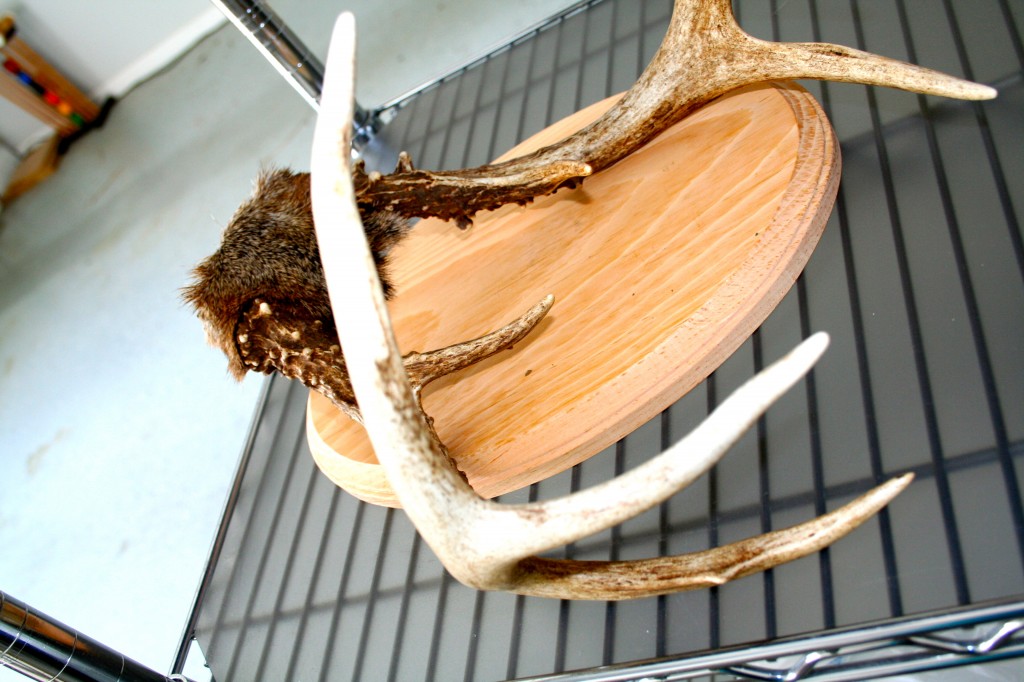 I decided to mount them just like they were.  I mean if the European version sells for $249, then this mount is good enough for me!
I painted my $2.99 –
piece of wood, Old White.  And because I can.  I stenciled with a pretty green: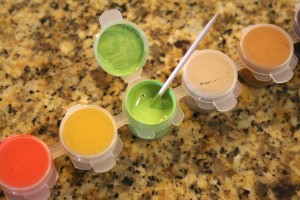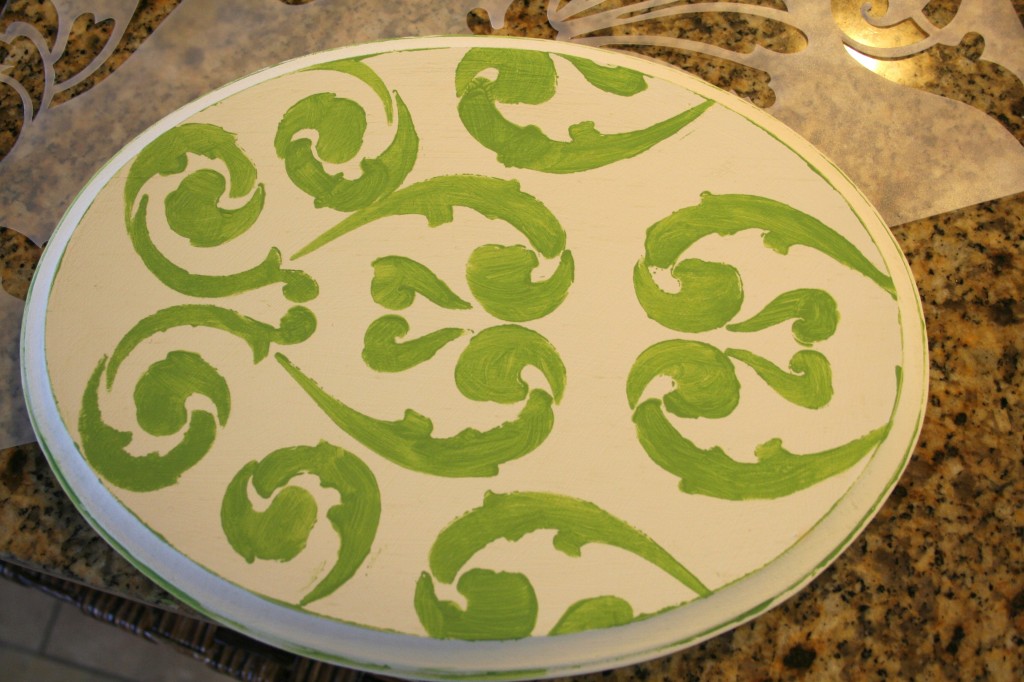 I sanded it and waxed it,  mounted a picture hanger on the back.  Attached the antlers:
I took it outside to get some photos in a natural setting, before it hangs on the wall in the green room.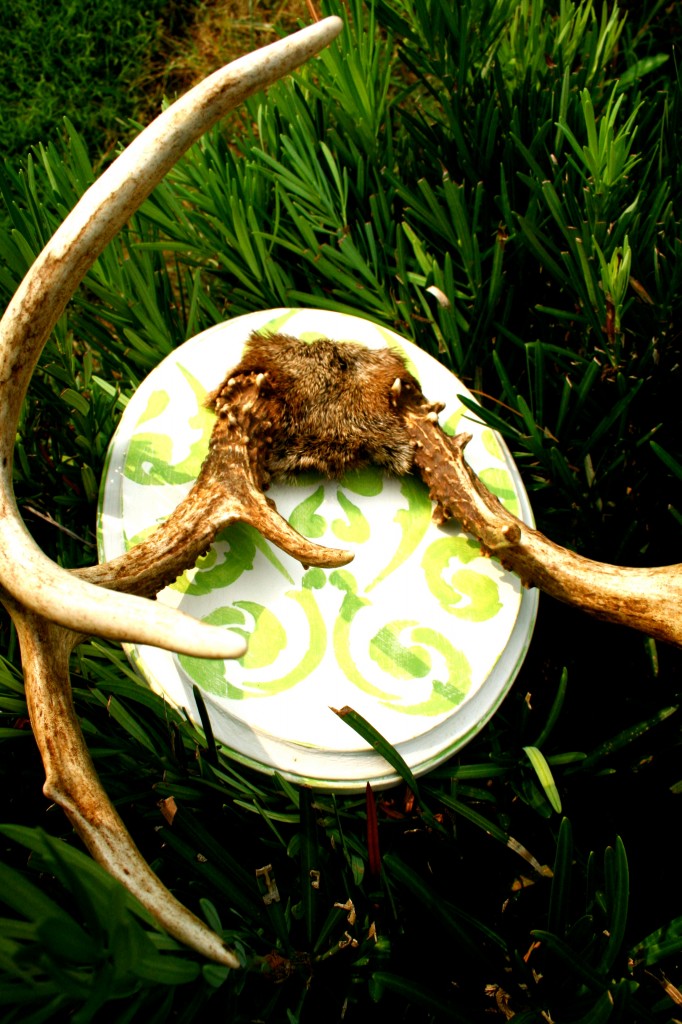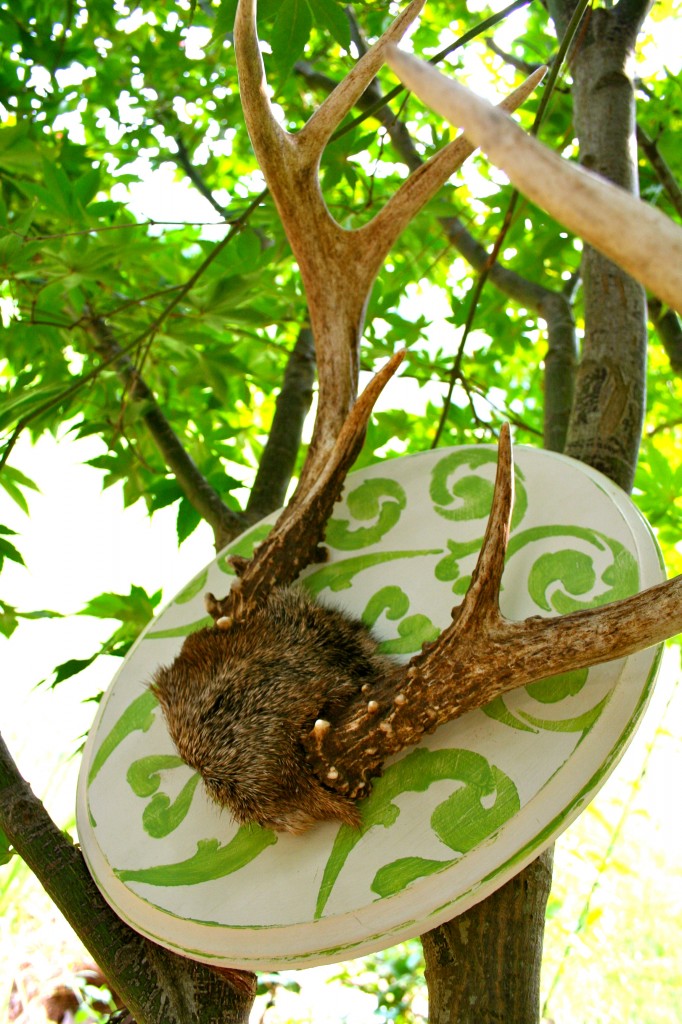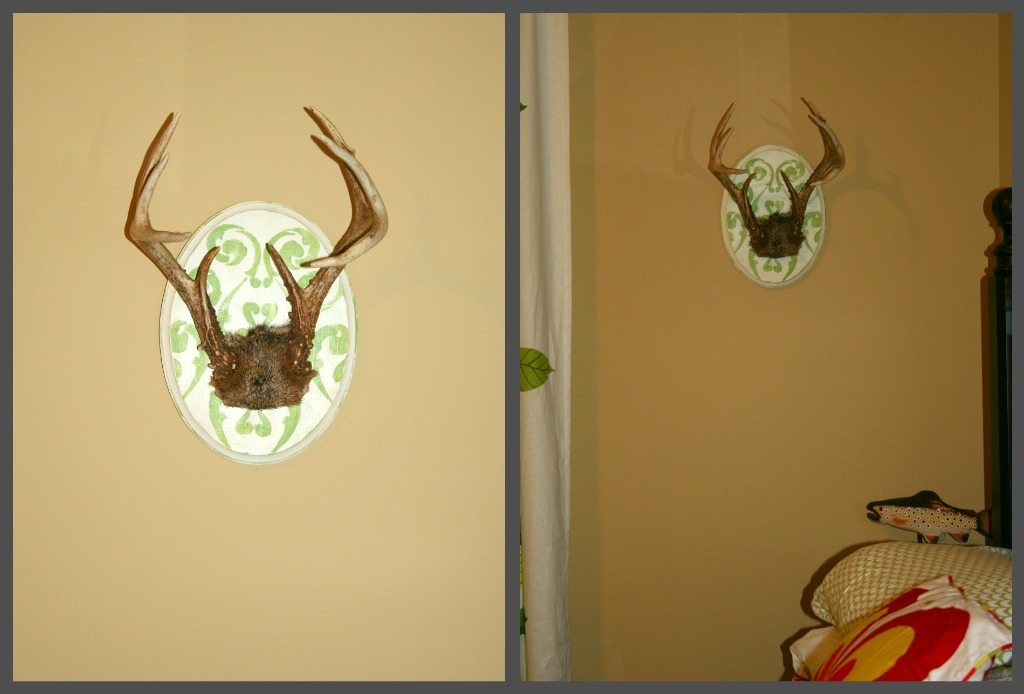 Here's a few of famous people that decorate with antlers:  Miss Mustard Seed, Southern Hospitality and The Nester, what about you?
It looks fun, just like the pig jumping in the lake picture!  Hope you're having a great day!  🙂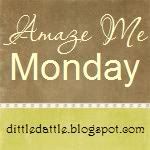 Funky Junk