Another item of interest that hit the blogosphere: The Painted Rug.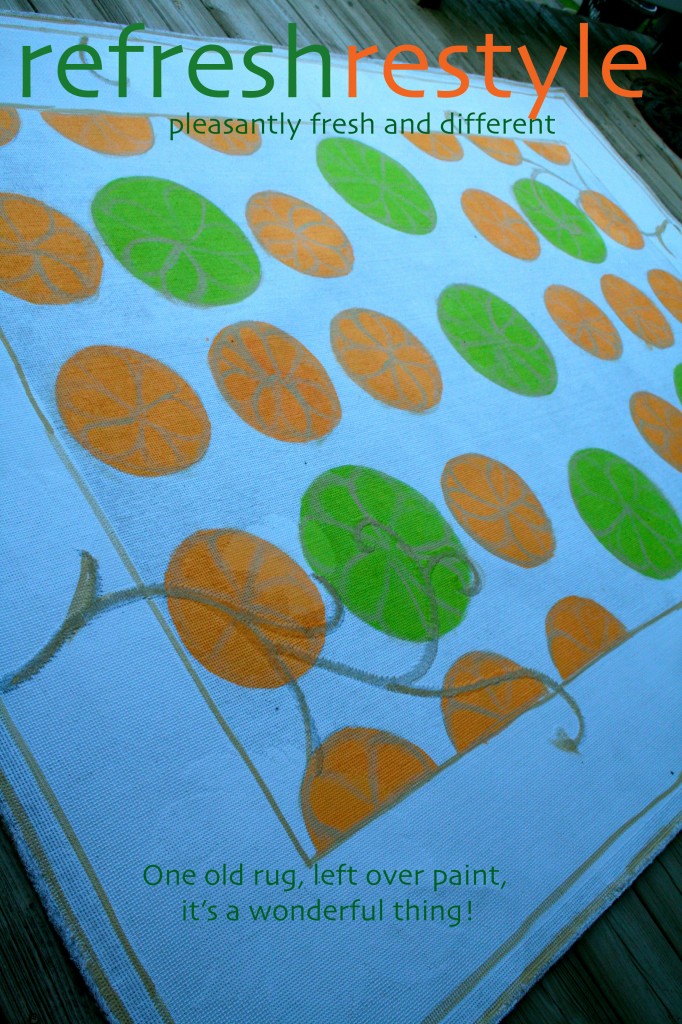 And because I have an abundance of splintery wooden decks and will always use rugs, the lightbulb went off. I'm going to paint some of the rugs that need to be replaced. I have some exterior paint and outdoor craft paint why not? It's only been 100 – plus degrees outside, what's another outdoor project going to hurt??
I started with this: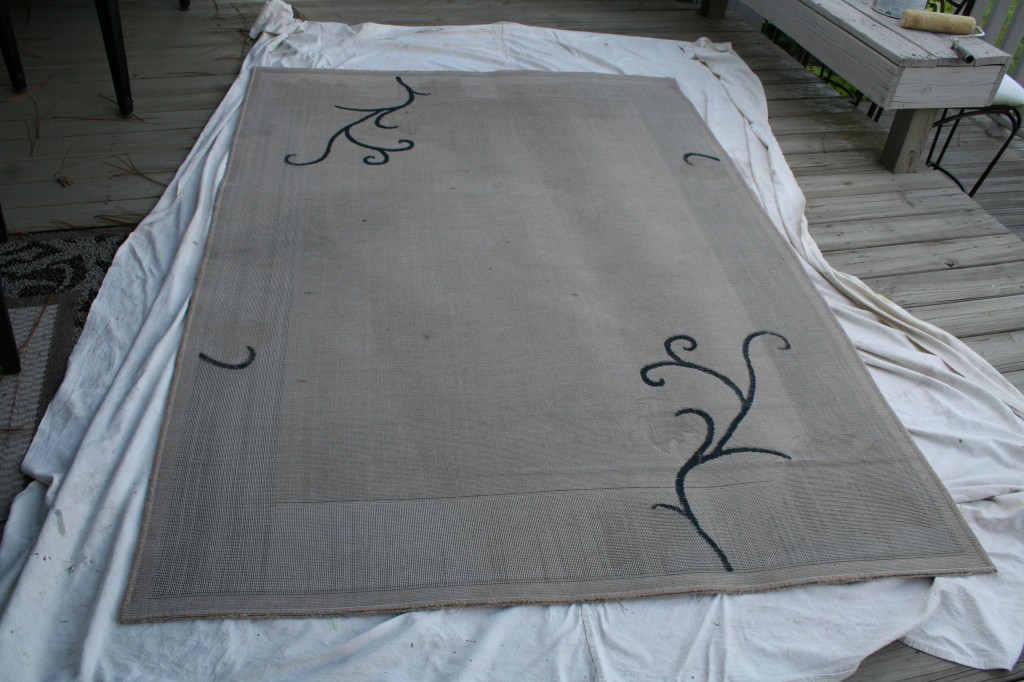 and then I rolled on two coats of latex exterior paint, leftover from the front porch: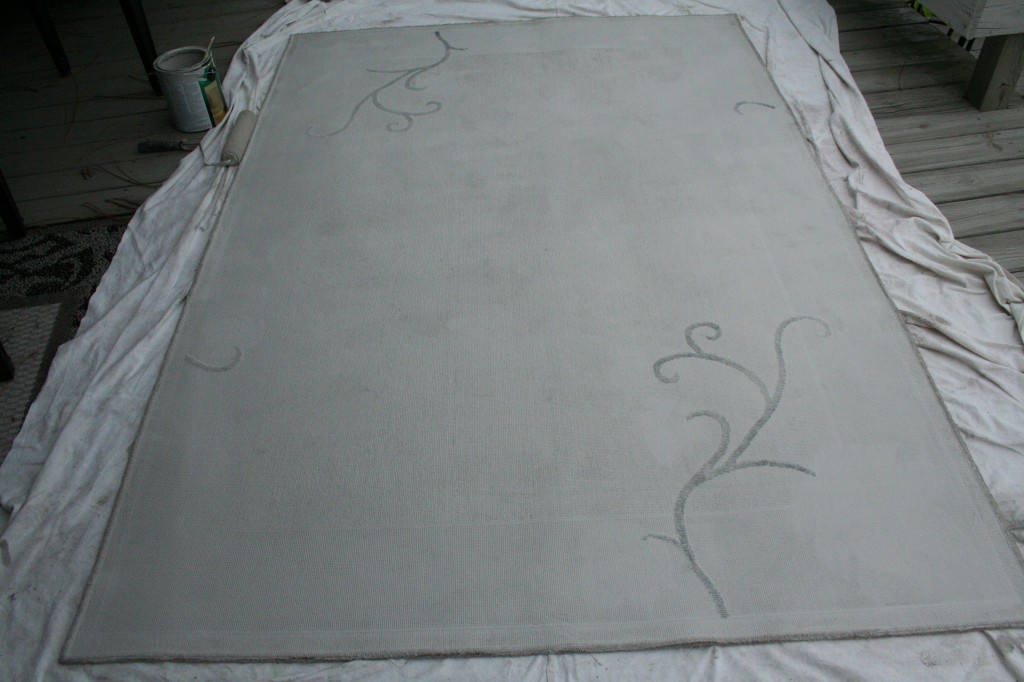 I made stencil using a piece of poster board and two different sized plates: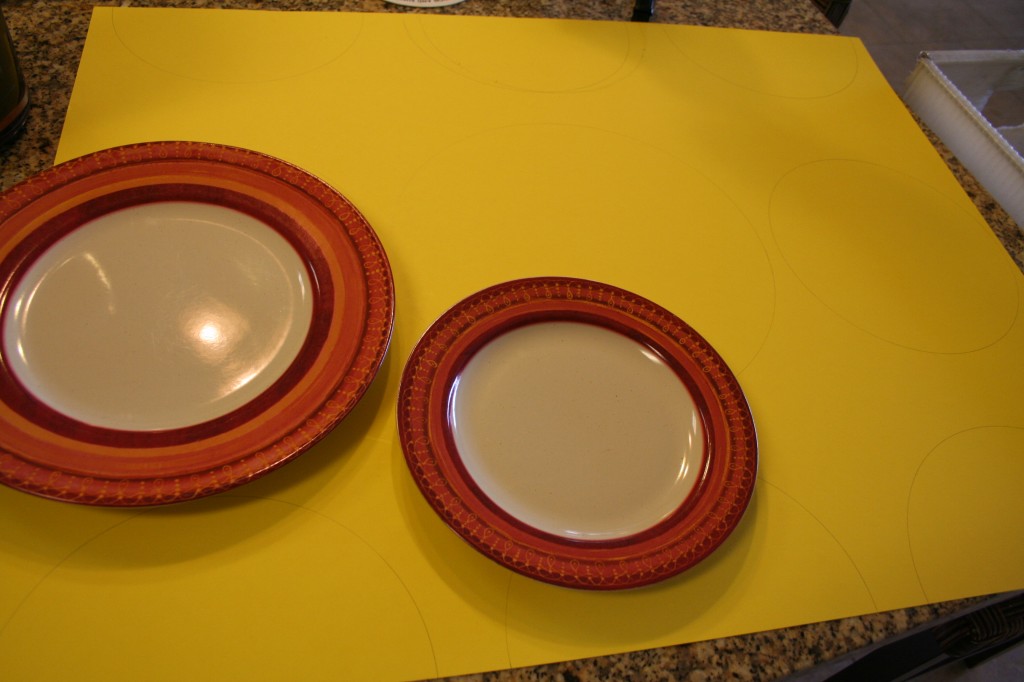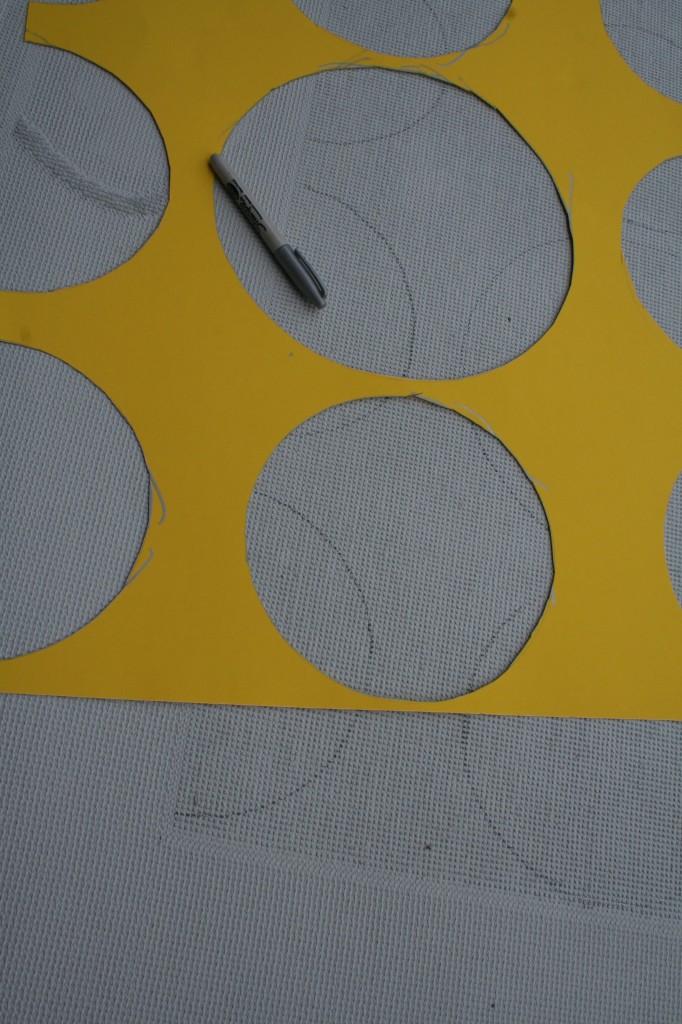 Using a sharpie, I traced the shapes on to the rug.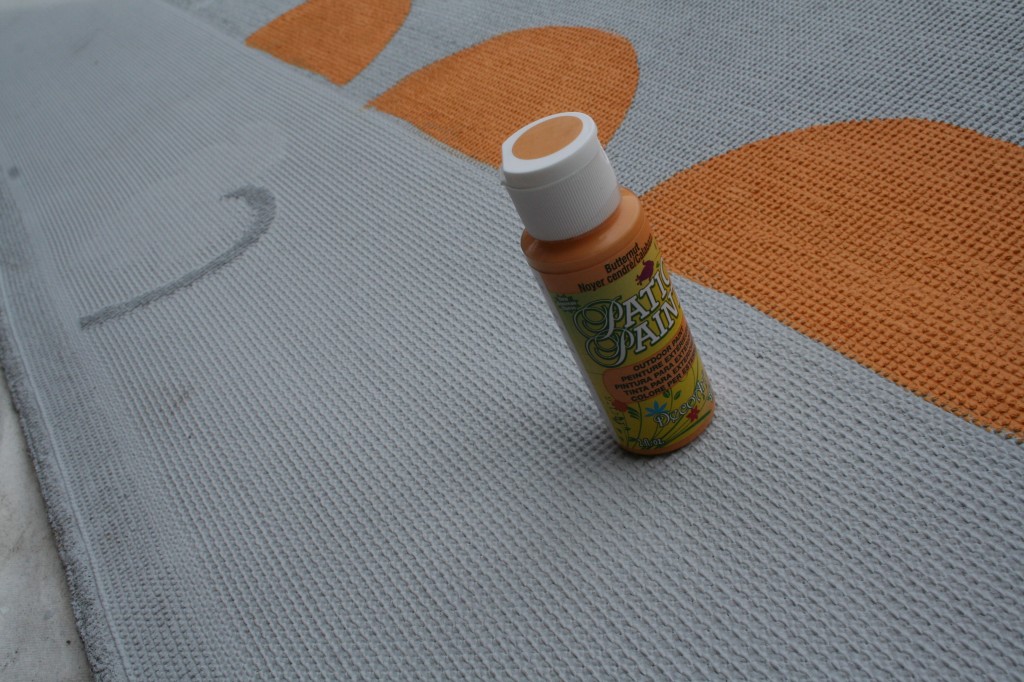 I used Patio Paint and decided that the shape reminded me of oranges and limes.  Of course, I did NOT plan this.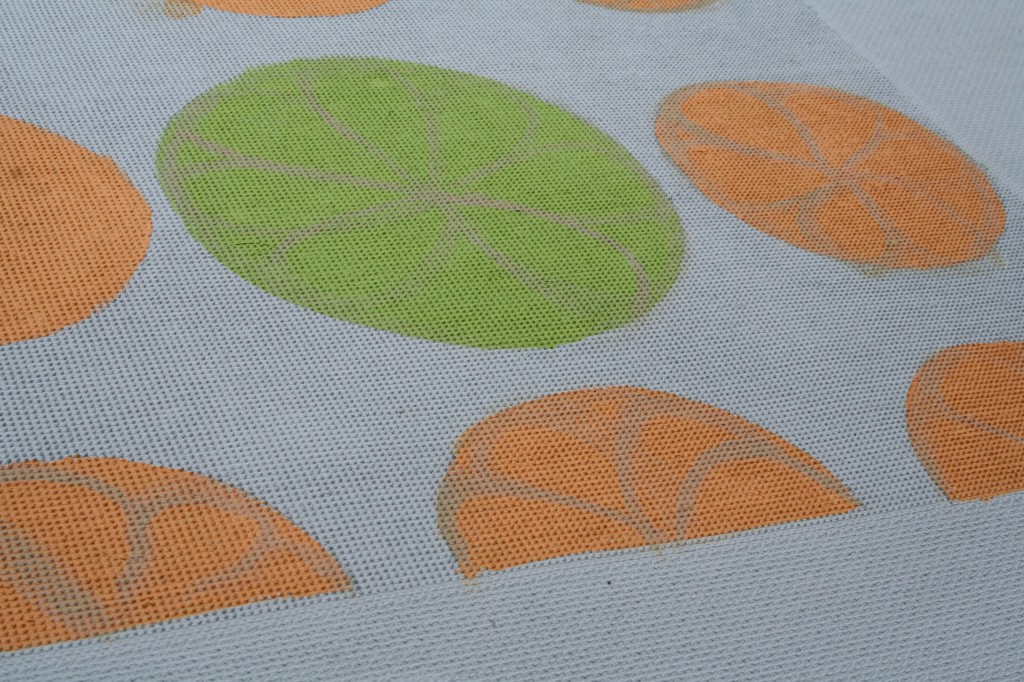 I used a Patio Paint in tan, to make the sections.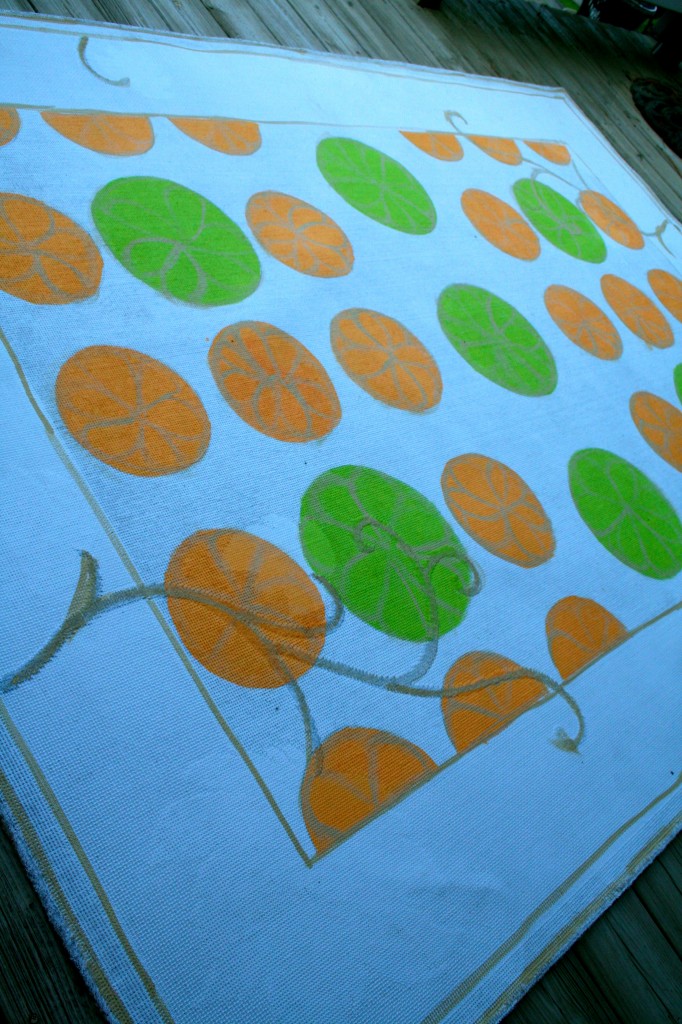 My strokes were artistic, not perfect, just as I am!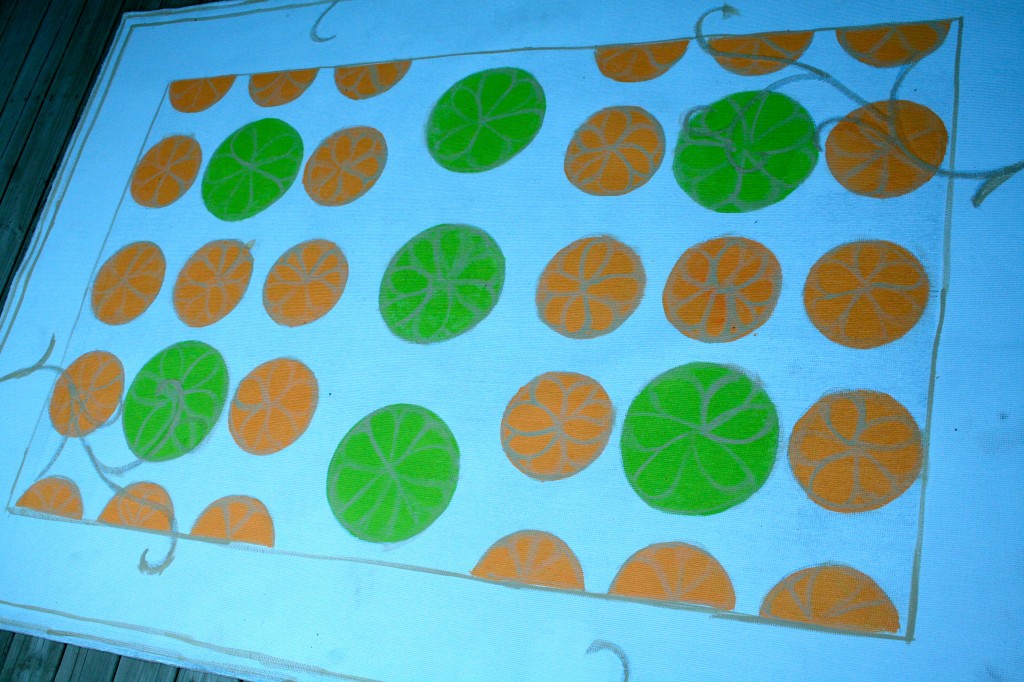 I like the way it turned out.  It will be part of the summer house makeover.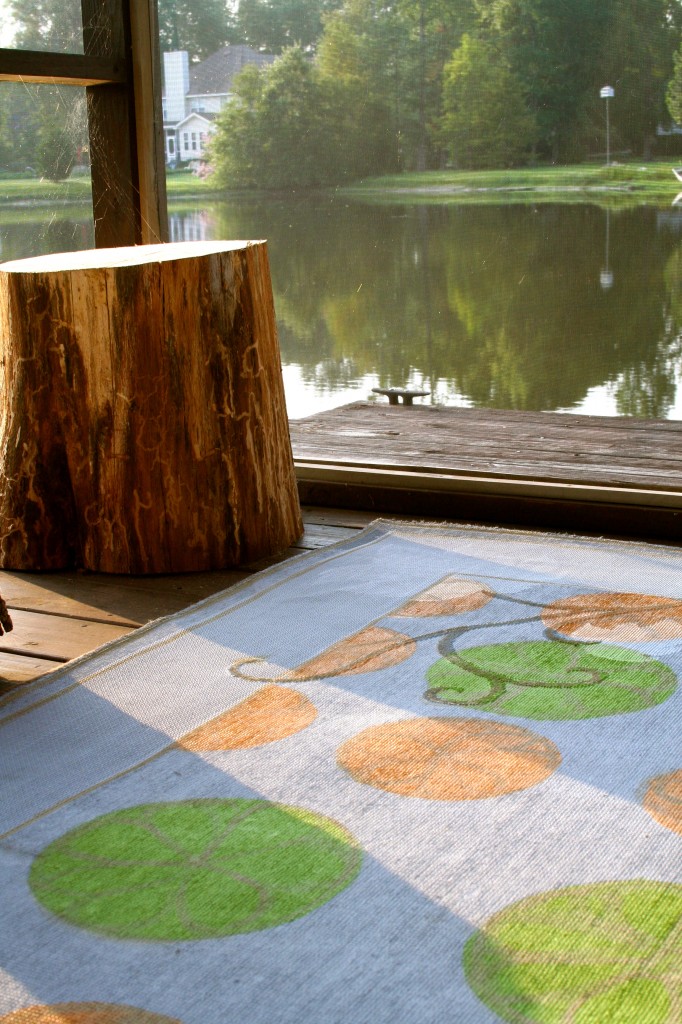 It will lay here in the summer house, until the weather cools a little lot!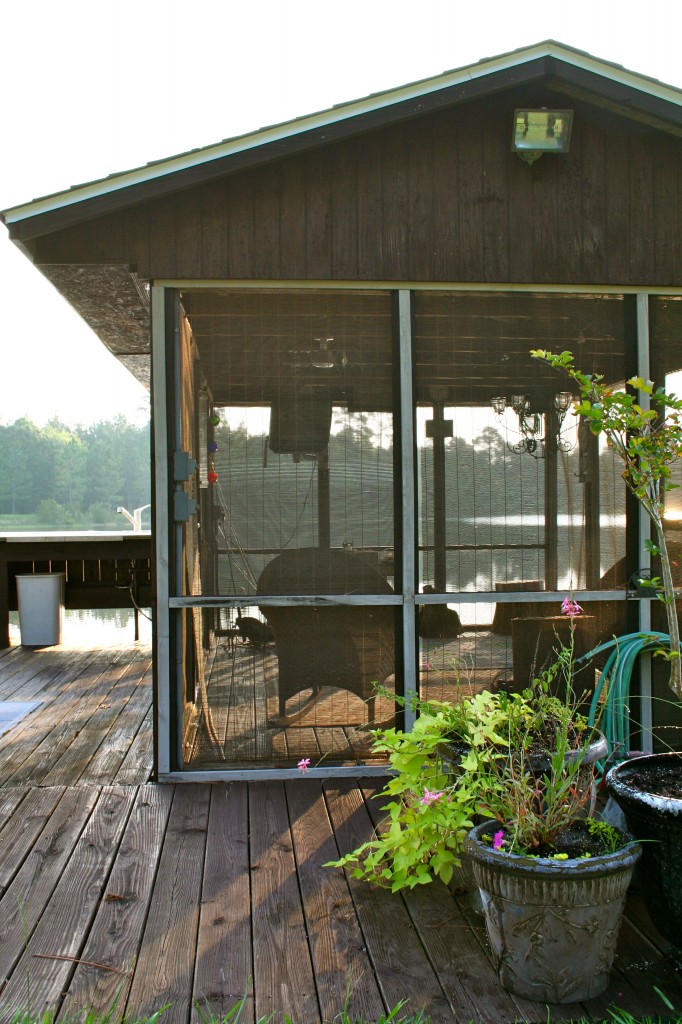 This place is crying for a makeover, one item down…fifty to go!
Stay cool and eat an orange!