We added a barn door to our downstairs guest bedroom. The previous owners used this space as an office and there was no door there. I have been wanting to add one somewhere, how lucky was that? I'm sharing what we did with a kit and I gathered these amazing DIY barn door ideas to share with you.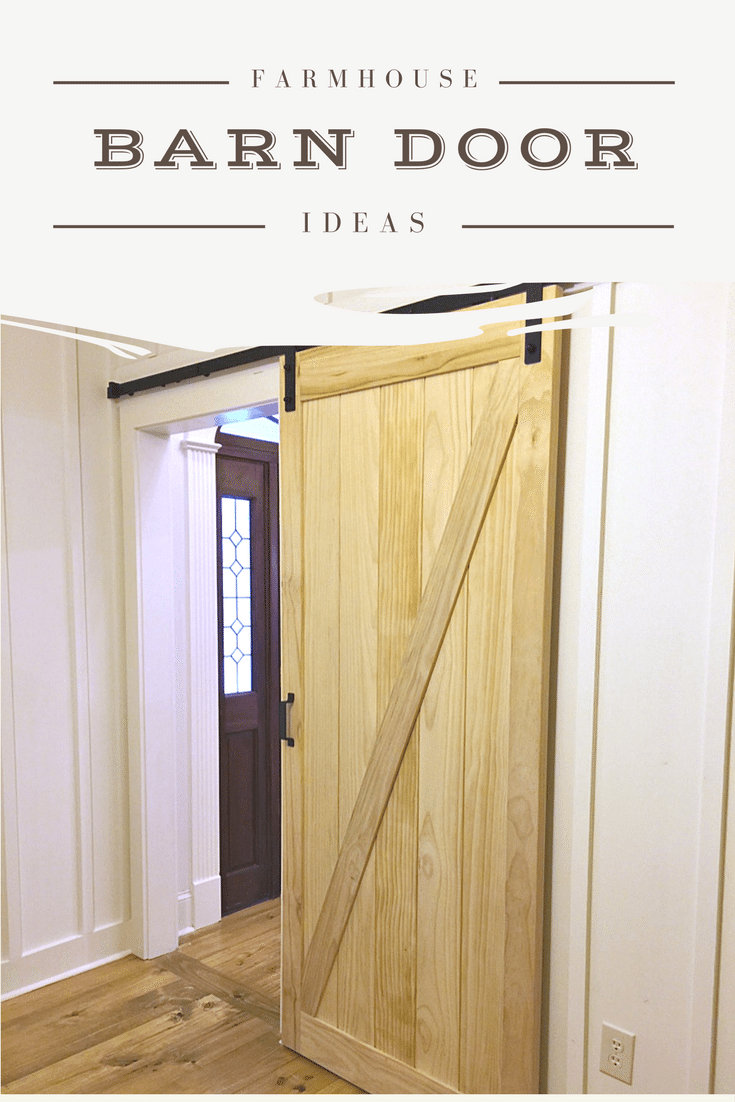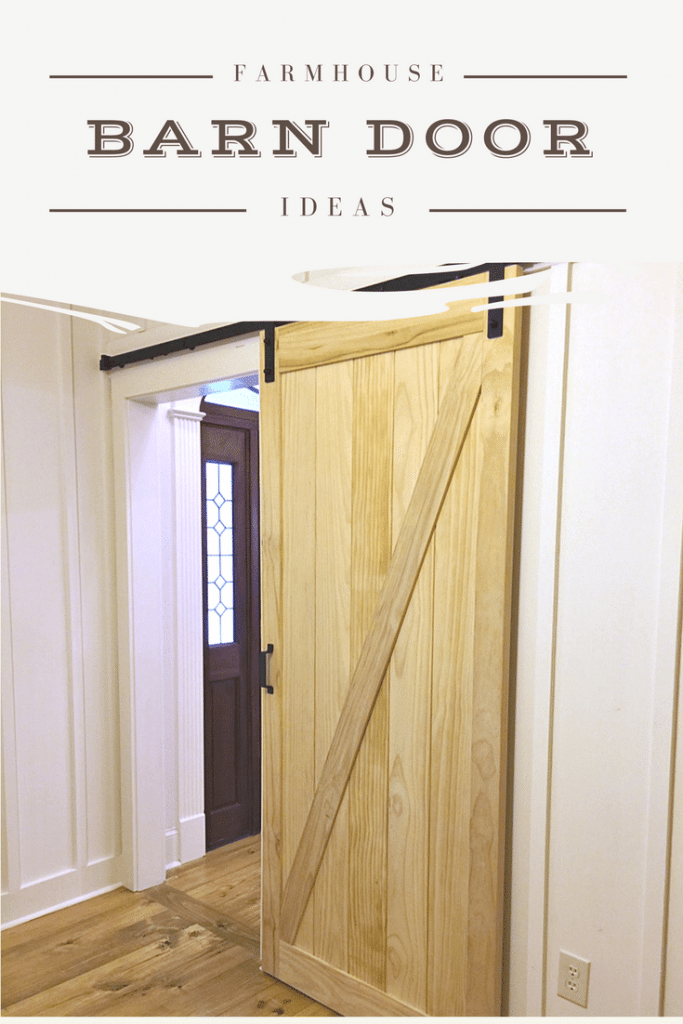 We've had so many DIY projects going on, I needed a door quick, company was coming and this guest room needed a door. I ran across this barn door kit and we decided to use it! The door and hardware were included along with easy to follow instructions. My favorite part is the easy close feature, making it impossible to slam!
Here's what we did:
We emptied all the parts out on the dining table, make sure you're not missing anything. It's never fun to be knee deep in a project only to find that you're missing something. Follow the instructions for deciding how far to attach the hardware so your door hangs exactly where you want it.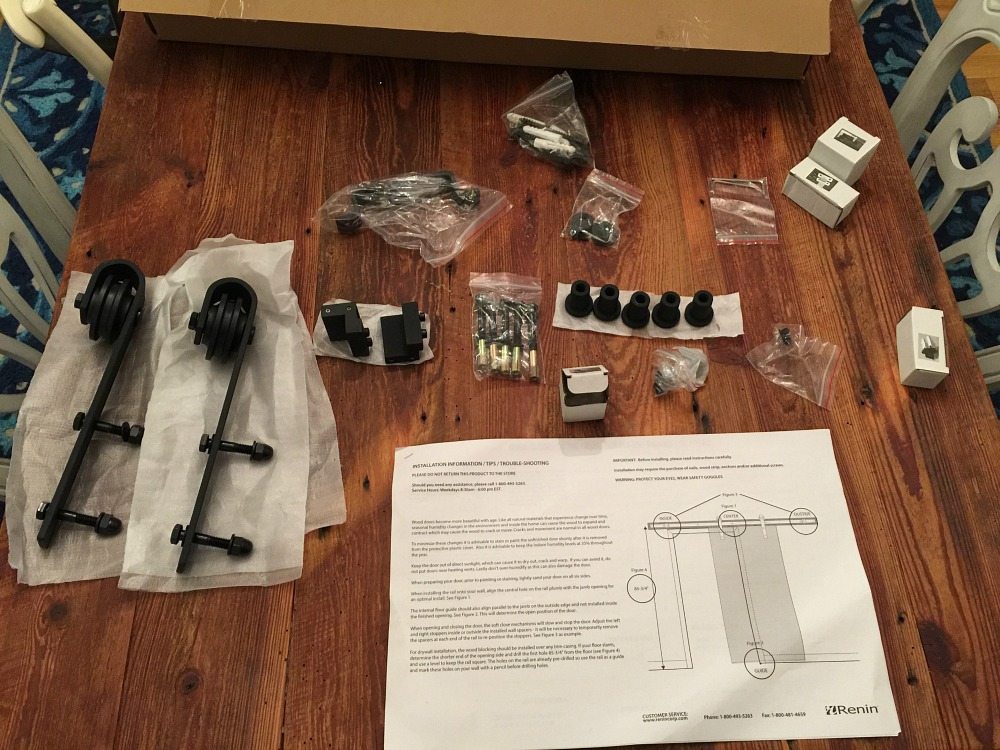 We had to cut the batten on the board and batten wall before we attached the backer board, to create less of a gap between the wall and closed door. That's easy with the right tools. This post includes affiliate links to products used.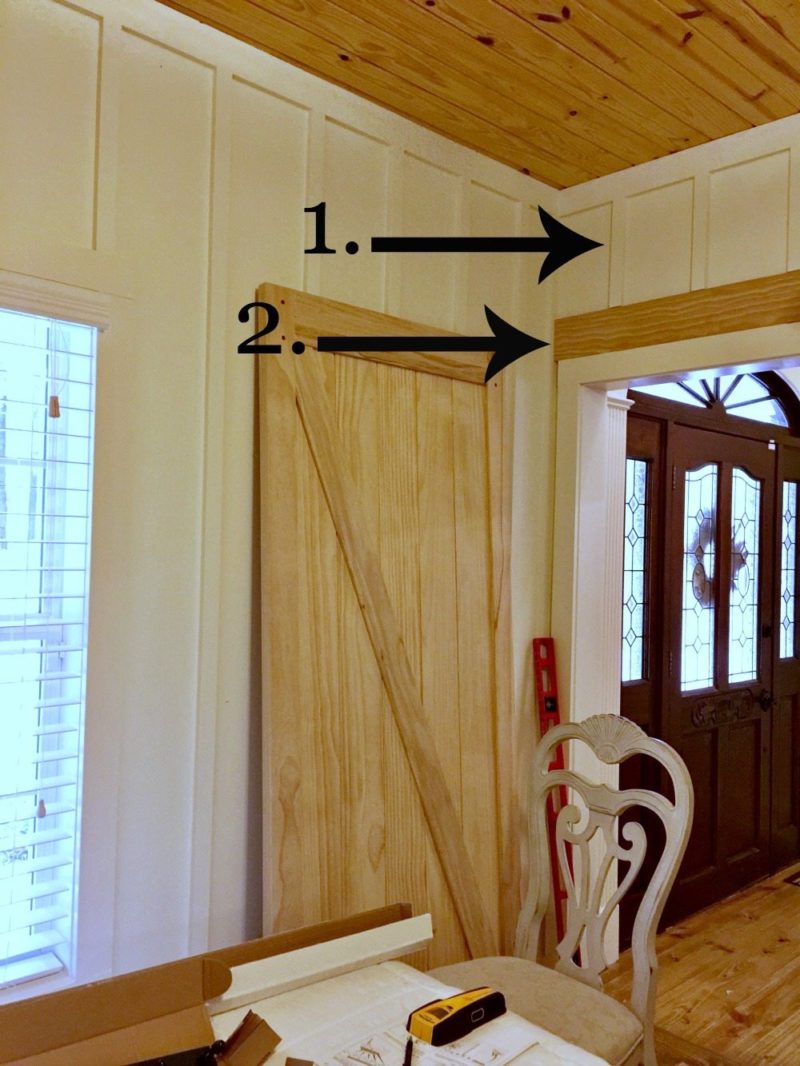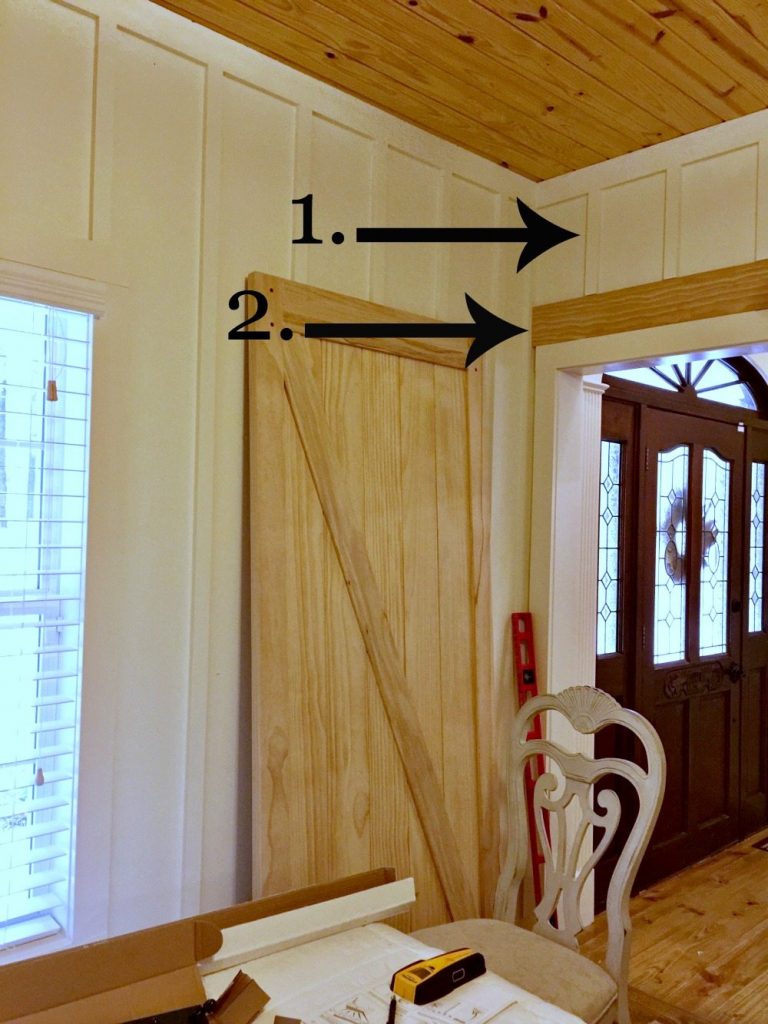 Measure door install height, according to directions.
Using an Oscillating Multi-Tool, we have the Rockwell version, we measured and marked with a pencil – for the wood that needed to be removed to add the backer board.
Install backer board.
Paint the board (The room is painted Dove White).
Attach rail.
Attach strap hanging hardware to the door, follow door hanging instructions included with the kit.
Here's the one I used: Relia-Built Barn Door and I found these: Barn Doors with Hardware, Barn Door
I have plans to stain or paint the door, just haven't decided on what color.
Make your own barn door with these awesome ideas:
Barn doors add so much character to a room. It is not just a door that you close- it is almost the ultimate décor in a room. You can buy your own, or make them yourself! Reclaimed wood, pallets, 2x4s.. almost anything will work when it comes to building your own barn doors. They can be clean and streamlined, or rustic and vintage looking. Check out these stunning Barn Door Ideas, especially on the different styles and all the amazing hardware that you can use.
Reclaimed wood really looks beautiful once you clean it up and stain it- it does make a gorgeous barn door.
AKA Design
I love how this one has a gorgeous mirror on it! Sliding doors save space where doors normally open out.
All Things with Purpose
You can take regular doors and turn them into barn style doors. I love the hinges used!
Beneath my Heart
Barn doors make beautiful pantry doors, so creative and adds to the farmhouse style .

Designing Vibes
This door is absolutely gorgeous with all that wainscoting on the walls.
House Seven
Did you know you could build a fabulous sliding barn door from pallets!?
Lehman Lane
Transforming bifold doors into barn doors is a fabulous solution for boring doors.
Little Lucy Lu
Barn doors do not have to be rustic, they can be beautiful and modern like this one.
Lovely Etc.
This one is a stunning door with beautiful frosted glass.
My Repurposed Life
Sliding doors is a great alternative to pocket doors and saves room.

My Repurposed Life
This one shows that barn doors do not have to be on a track- you can put hinges on them and have them open up like regular doors.
One Thrifty Chick
This door flows with the walls in this bedroom and fits it perfectly. 
Run to Radiance
Change out your ugly closet door with a pretty sliding door that is so easy to DIY! 
Seeking Lavender Lane
Turn that old door into a gorgeous sliding door for your master suite.
The Idea Room
This is a great way to add privacy to a water closet.
Uniquely Yours or Mine
Such wonderful Barn Door Ideas! I hope this post has inspired you to make your own or use an easy kit, like I did!