Baskets
With chalkboard tags.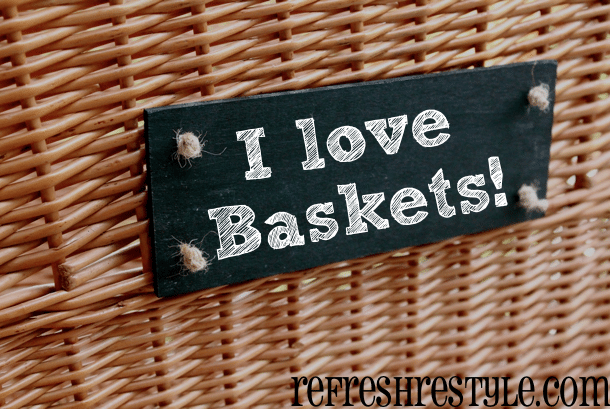 At 52, I am finally admitting that I have issues.  I love baskets!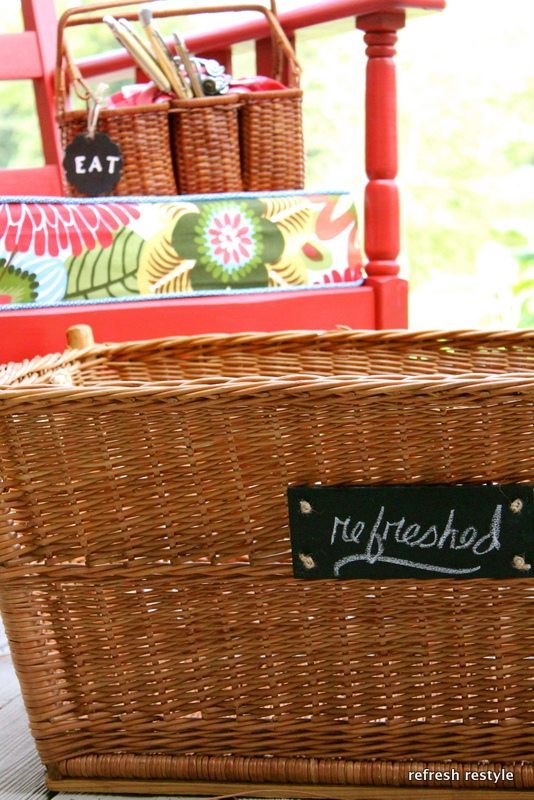 If I see a basket, cute, sturdy, small, large a little damaged, it doesn't matter.  
It's ok with me.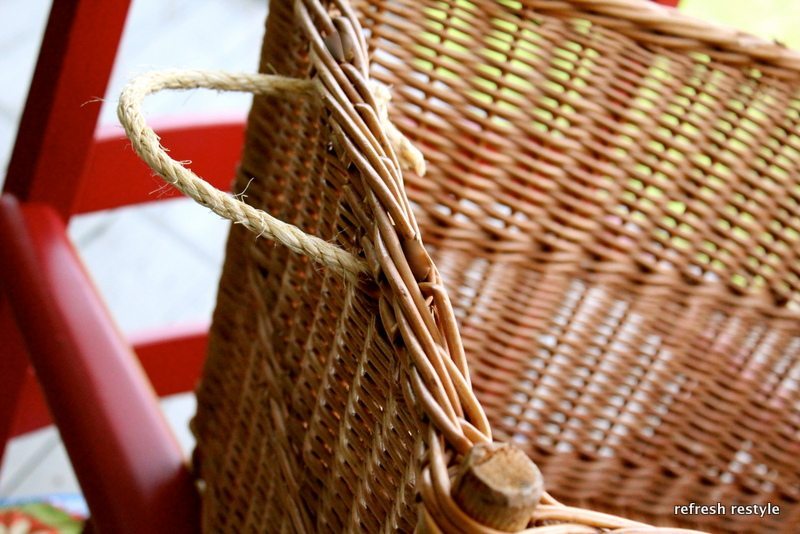 I'm not a basket snob, I pick up
almost every one that I see.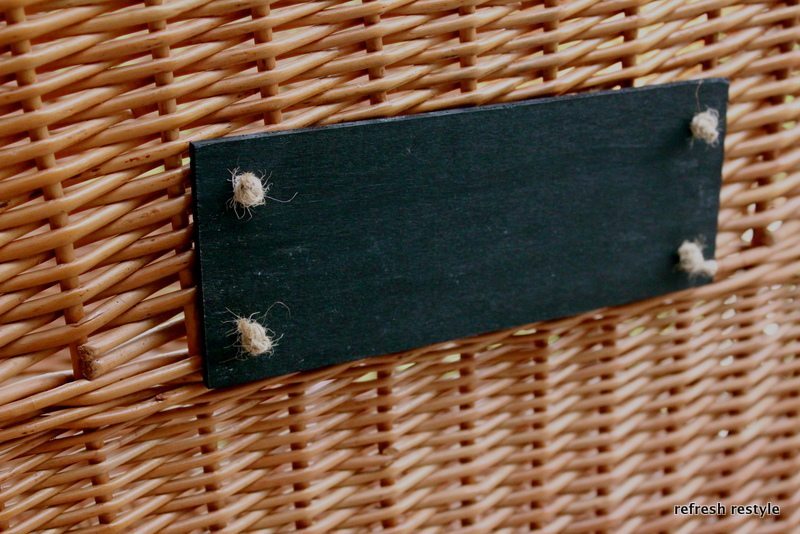 If it's a little plain, I add some chalkboard bling.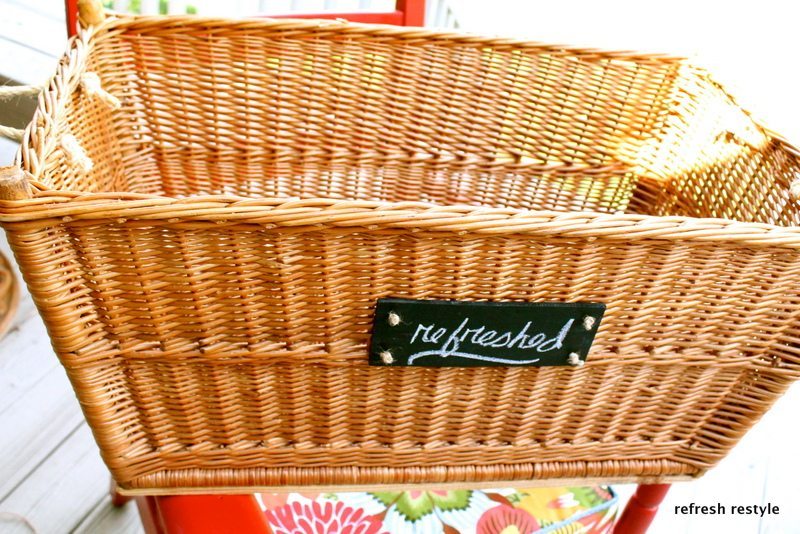 I got this one on this day:  thrifting with friends!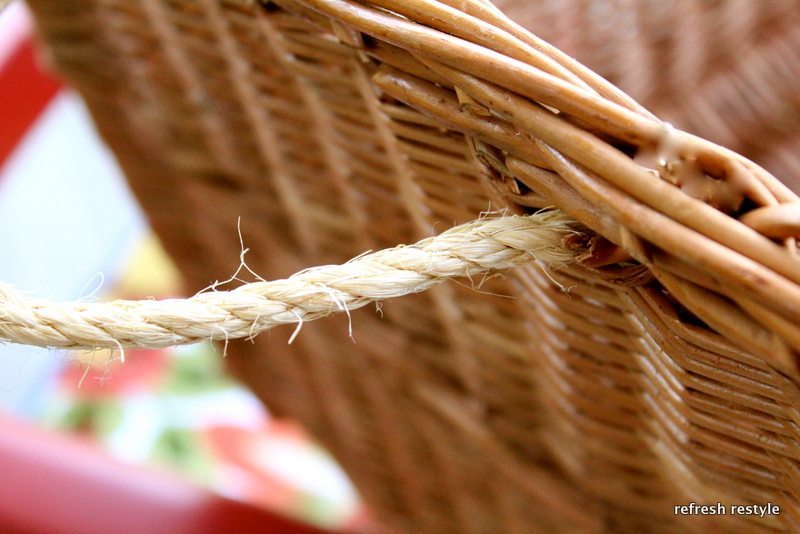 If one handle is missing, I cut the other one off and add some rope.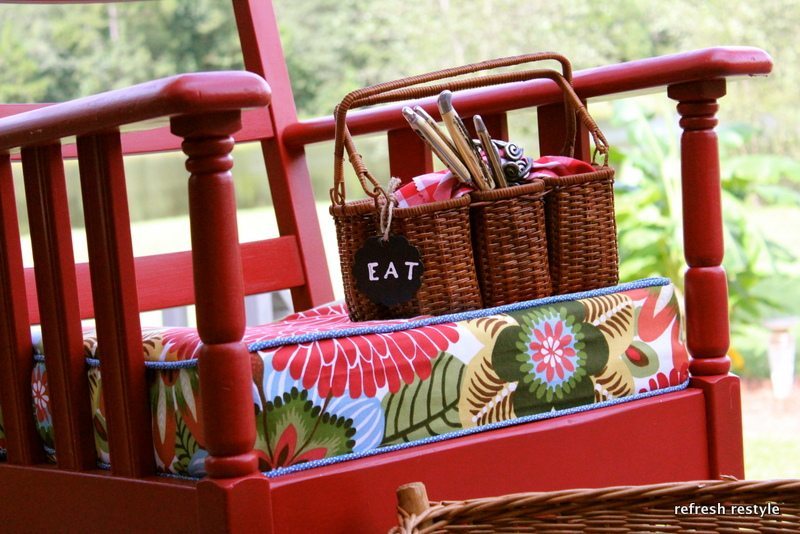 If it was surrounded by a little skirt, I ripe it off.
While I'm sitting at the red light on the way home.
I'm just curious, I want to make sure that I can refresh it.
It's like getting fries at McDonald's, I eat them in the car.
And I take fabric off baskets, before I get home.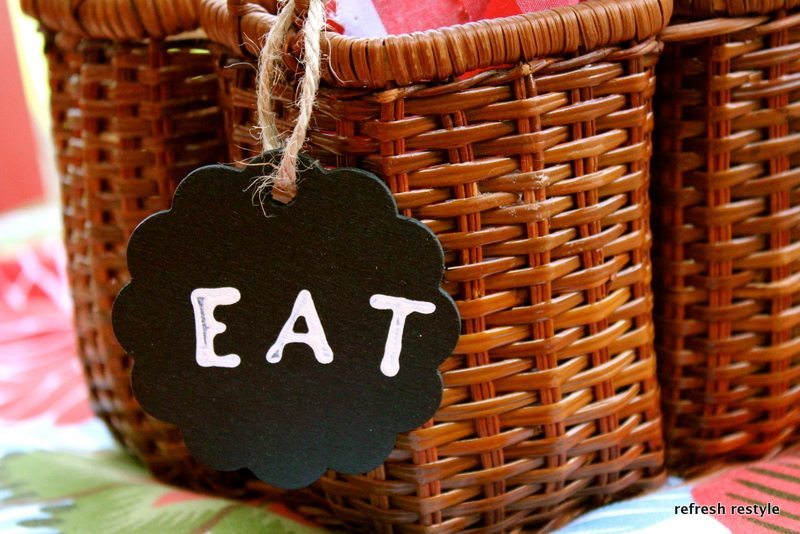 When I get home, I clean up the baskets, sit them on the deck.
While they dry, I create little tags with
Plaid paint and little wooden disks that I bought at Pick Your Plum
(on my sidebar).
I use a stamp and write one of my favorite words.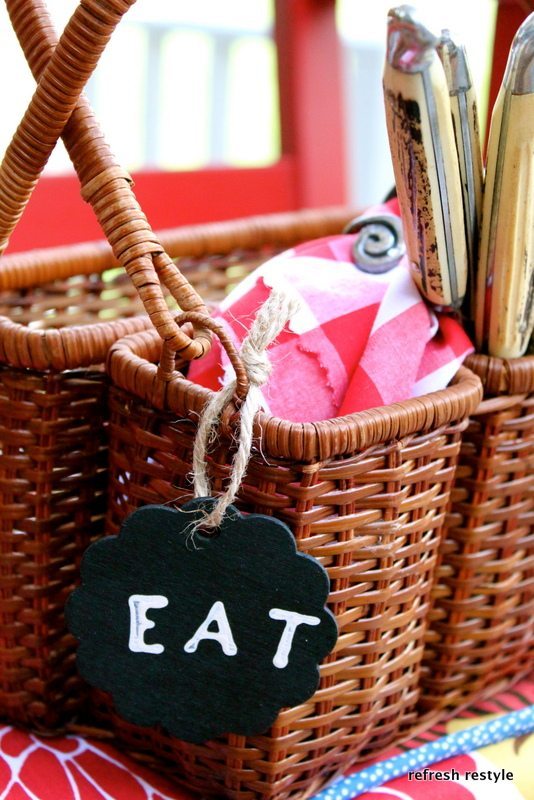 and my latest silverware love.
I almost forgot to introduce you to "Red"!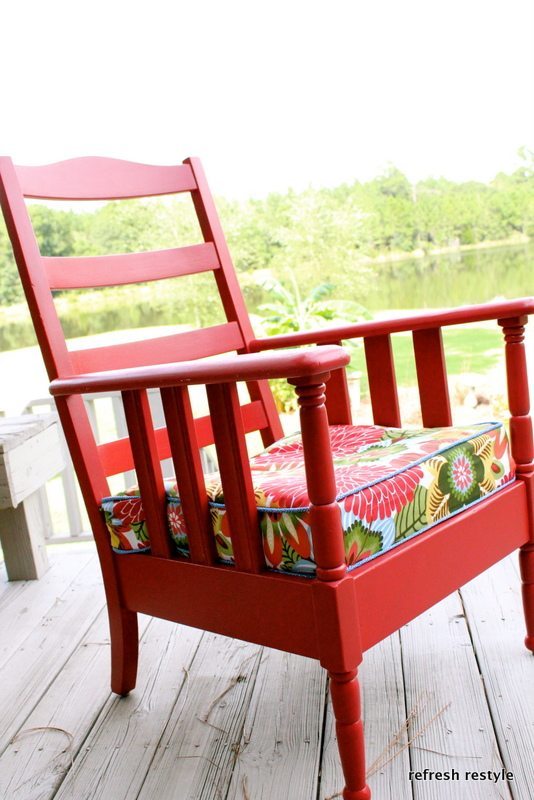 Don't you just love her!
She was painted with love by Mary @ Cotton*Wood Furnishing!
I thought about her for a week,
before I bought her.
I just could not get her off my mind!
and
Those baskets, and this chair how can I not
be
Be.Re.Freshed.
Sharing at:
Debbiedoo's, Between Naps on the Porch