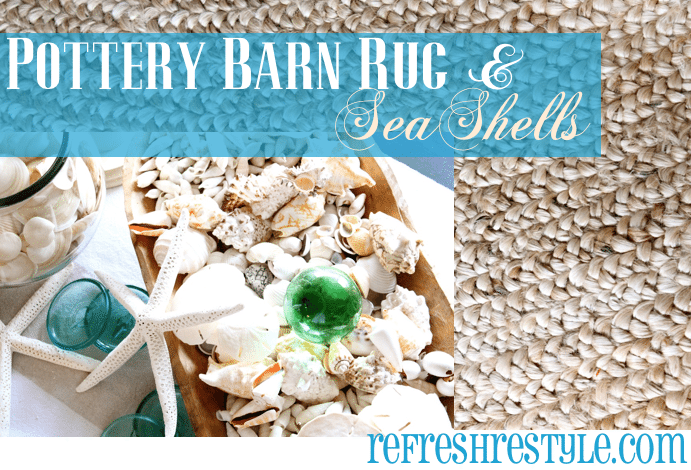 I have wanted this rug to put under my dream table…I didn't want to pay full price…
I'm just like that.
While I was taking a break from painting this week, I found myself wandering around thrift stores.
That's how I relax, by searching for more stuff to paint.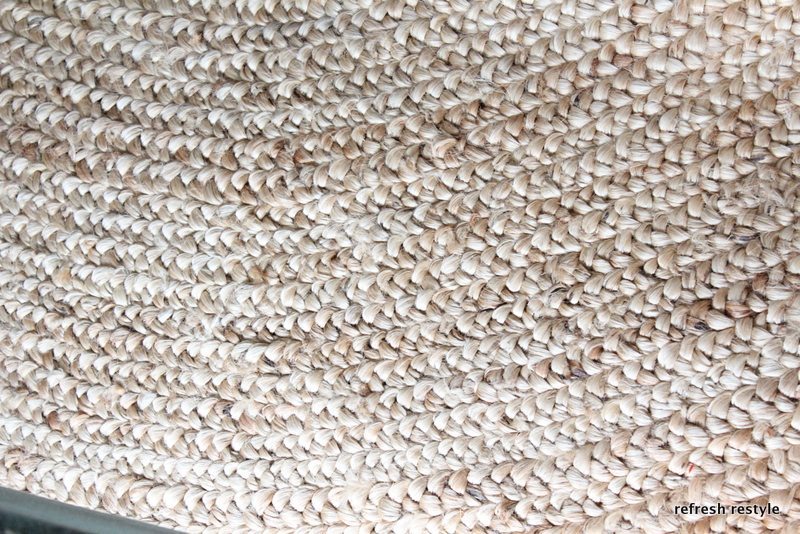 and this caught my eye =)
Could it be?  Yes, it was!
Can you imagine walking in and finding the rug of your dreams? I love the look and feel of this rug. It's soft on the feet and the neutral color goes with everything. We don't have a formal bone in our bodies, and all the spaces in our home are casual. You can feel comfortable anywhere, put your feet up and relax. That's just how we live.
And it's the 8′ one.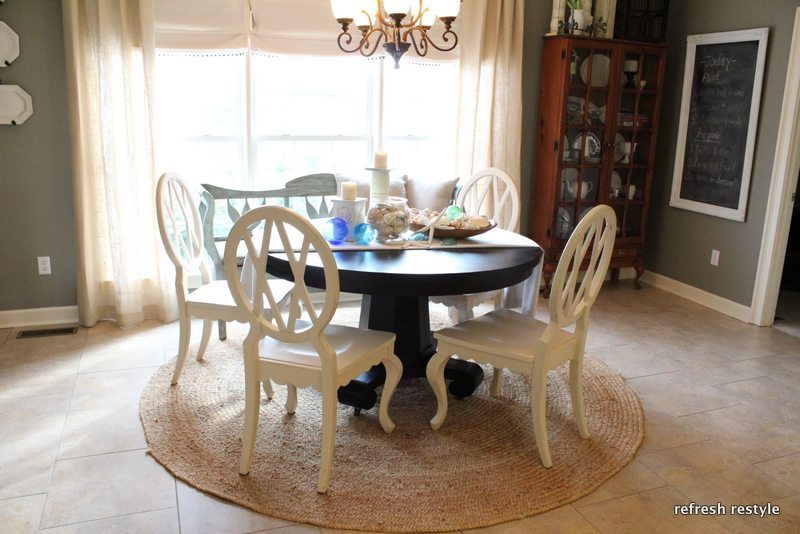 and it was 1/4 the price,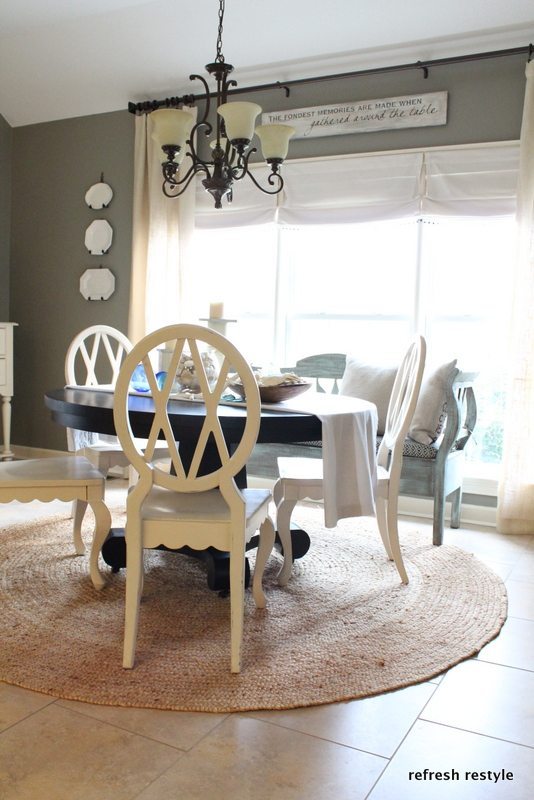 The Pottery Barn rug looks amazing under the round table!
Yes, inexpensive dreams do come true.
If you are patient and lucky and thrift as much as I do.
……….
The crazy thing about the day I found the rug,
I also found this: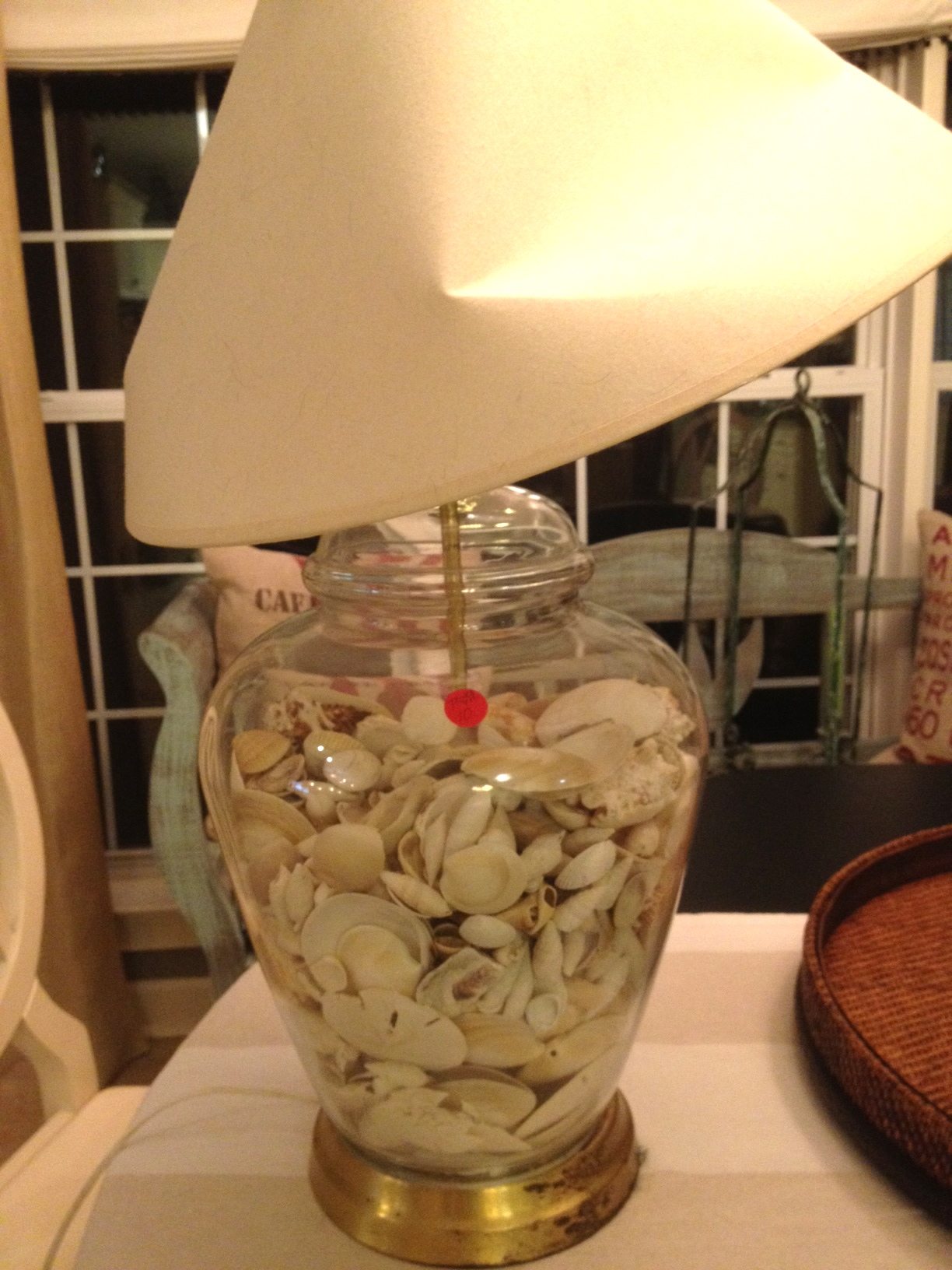 You can never have enough bent lamp shades
and sea shells.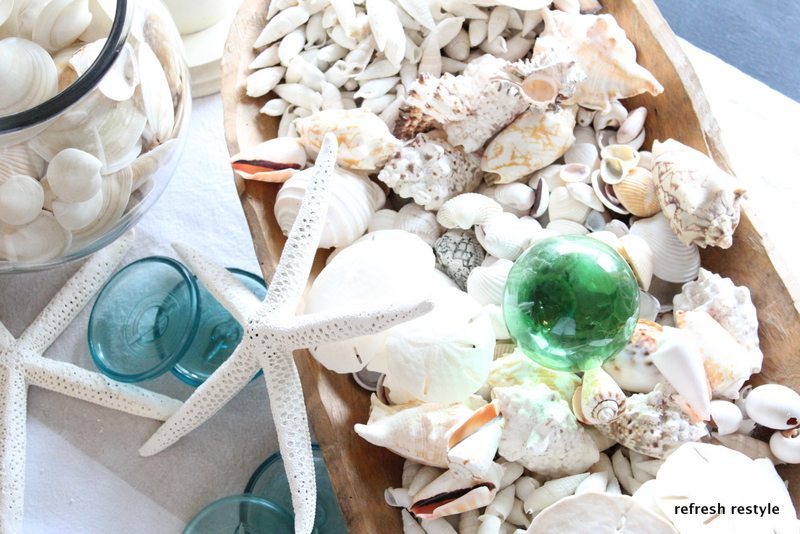 I opened up the base of that lamp,
poured out my treasure
and separated the shells.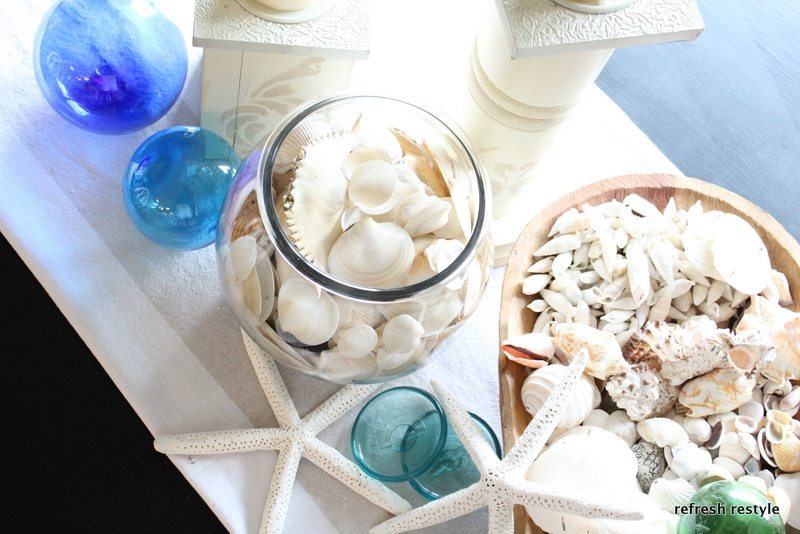 I put some in this fish bowl and some in a dough bowl.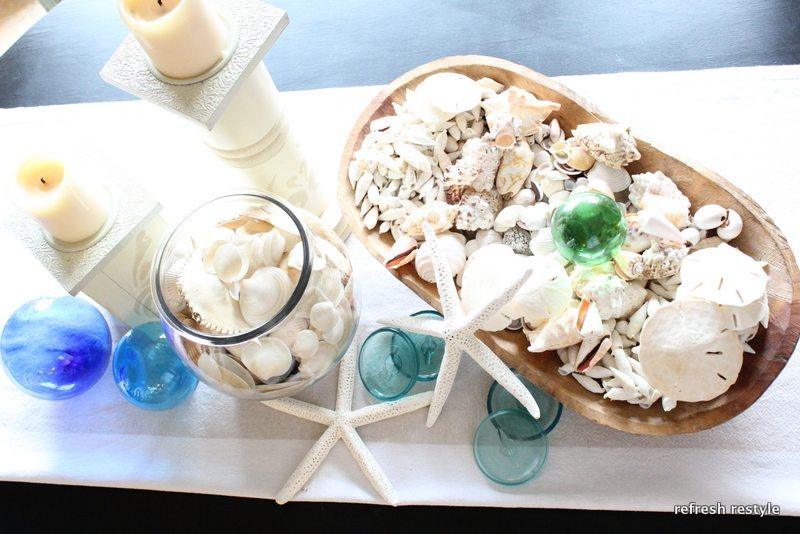 I took a step back, looked at the rug and looked at those shells
and smiled.
I think the table smiled too.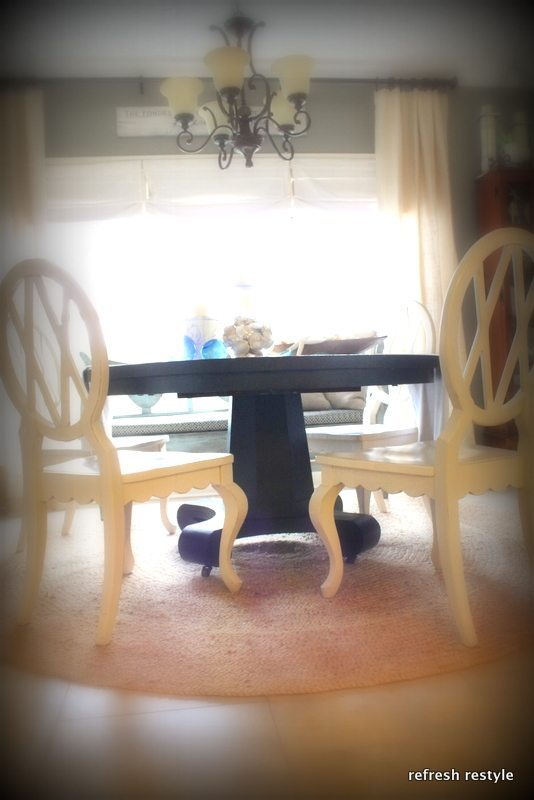 be.refreshed.
Sharing at: