Beach Pillow Cover made easy!
It's almost time to break out the bikini's – NOT!
But it is time to start thinking about  the summer pillow covers. I know that's been weighing heavy on your mind.
While several of you are waiting for the snow to melt, we've been having 80° days and that can only mean one thing,  there's a new pillow in town and I just had to show you.
It was so easy to make, it made me feel invincible. I mean how many times have you had success with an iron-on…me never!
I  may be a little obsessed with thoughts of what am I going to put on the next pillow?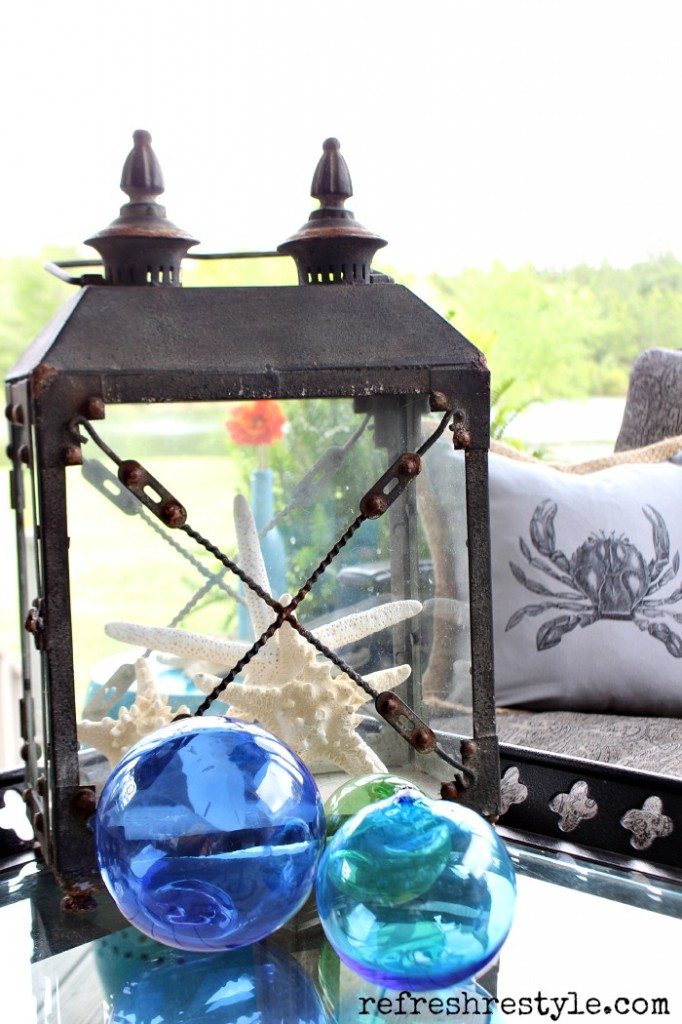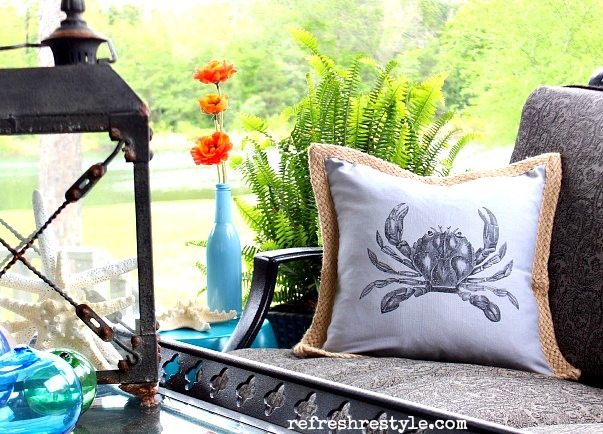 I thought about a shell, an octopus but settled on a crab.  Honestly, I may make all of those!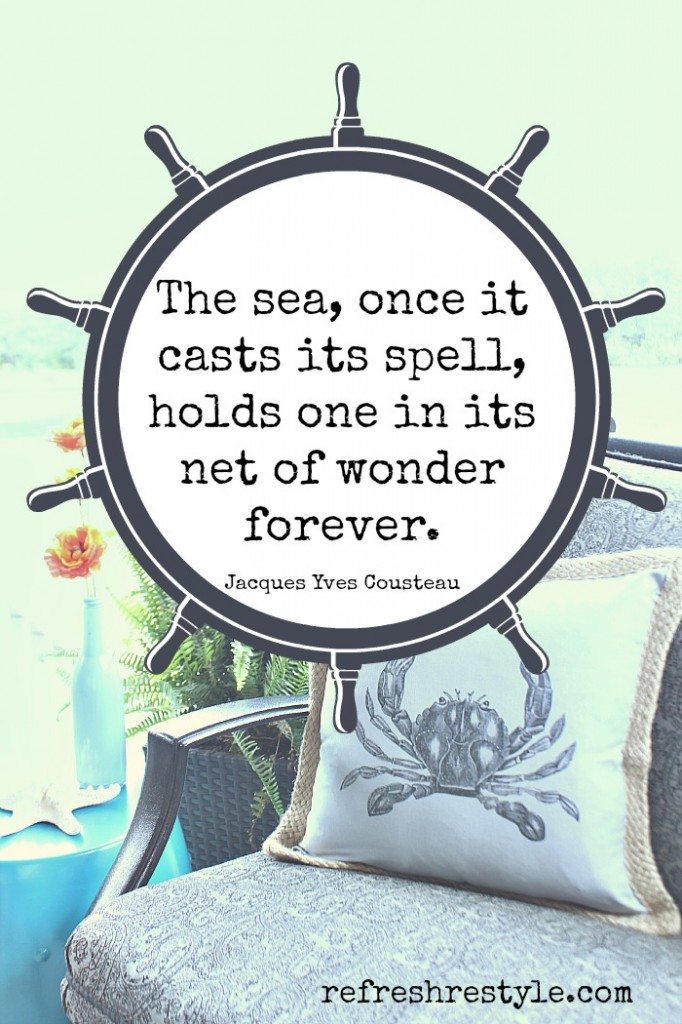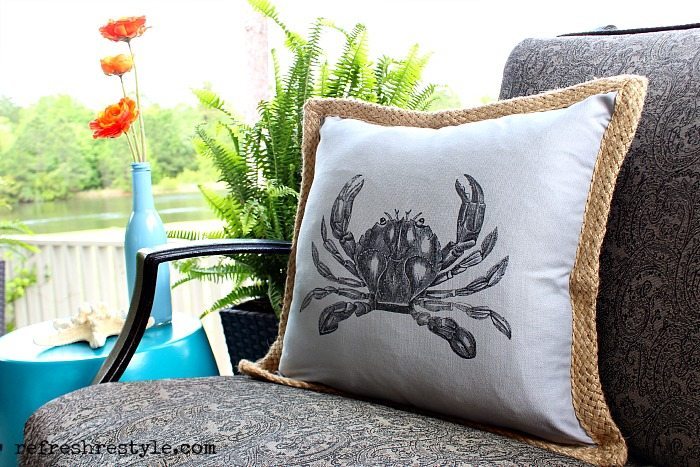 I am a member of FPHS (Feather Pillow Hoarding Society). As a firm believer of having way too many pillows, I had to come up with a way to refresh what I already had.  After several hours of research I found a way to satisfy my love for the sea and another way to cover one of the few thousand feather pillows that I own.
Here's what I used:
Crab Graphic from Graphic's Fairy
Lesley Riley's TAP Transfer Artist Paper 18-Sheet Pack: 18 Iron-on Image Transfer Sheets 8.5 x 11
 ($1.59 per sheet- this is an affiliate link)
Pillow Cover from Hobby Lobby ($4.99 at half off)
Iron…
What I did:
1. Downloaded the crab graphic to my computer. (I can get lost at The Graphics Fairy, so many graphics to choose from.)
2. Load the TAP transfer paper according to the directions in my inkjet printer.
3. Print and trim
4. Iron on…
The directions are easy to follow and the transfer looks amazing!  I have used iron on transfers before and never liked the way they looked. I can say that I love this transfer paper and have several projects in mind for it!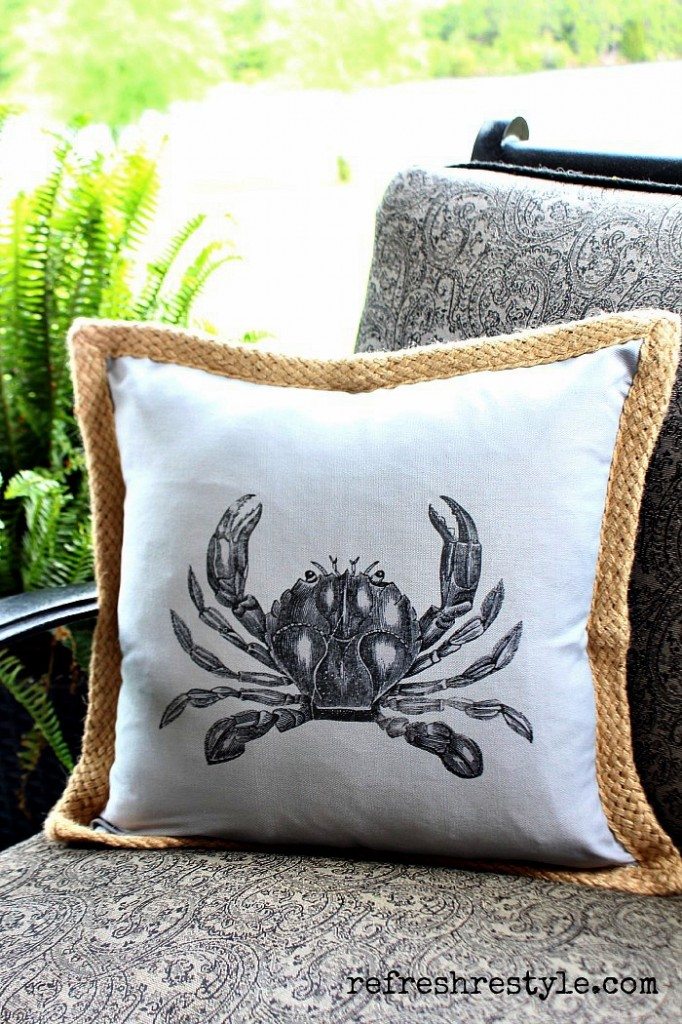 My confidence level was so high,
there's was nothing slowing me down…
I created another beach inspired  graphic with words on it.  I printed and trimmed with great precision, heated up the iron and ruined a perfect burlap pillow cover…I should have mirrored the design.  All the words were backwards, but that dang transfer paper was perfect!  I may just use it anyway and act like I meant to do it!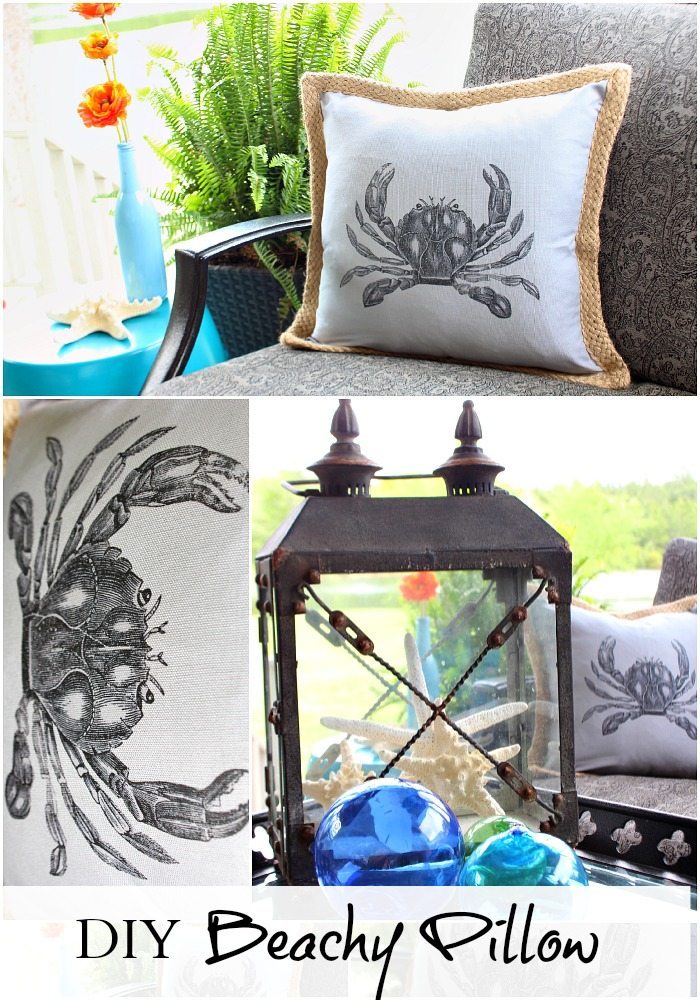 Sharing: Tatertots and Jello