While I was here this weekend: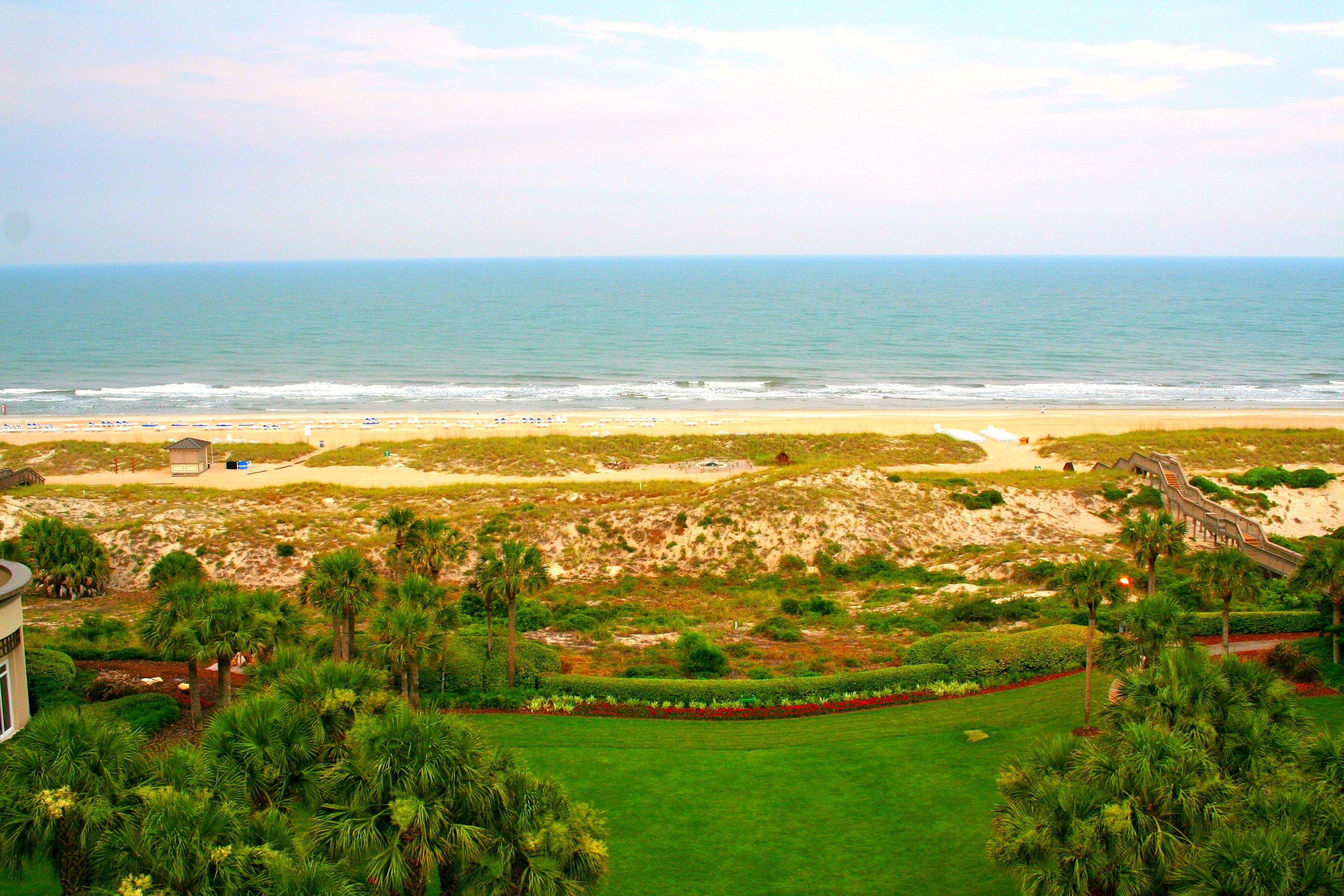 and my husband was in a meeting, I decided that I would stroll around downtown. I almost bought a vintage lamp, I already regret not getting it.  I should of stayed at the beach.
To make myself feel better I remembered...
on the trip down, I spied a Goodwill Store.  I made the 5 mile trek back to see what I could find.  There is always a sinking feeling that if I don't visit every Goodwill Store that I see, the world will end I will regret it.  I'm always on the lookout for anything silver.  Here's what I found ($3.99 each):

I have this area on my newly painted dresser, that I wanted to summerize. Perfect summer spot for that silver bowl.
Lately there's been a lot of blogging about coral.   Vivienne over at The "V" Spot used a recipe and baked some.   I had decided that if I didn't find any "faux" coral, I'd come home and use her "daux" coral recipe.  I'm not a very good baker, knowing that we were going on the trip I thought I'd look around the souvenir shops for beachy decor. B-I-N-G-O, I bought several versions all that they had of coral. With my new souvenirs and my silver bowl, I got busy: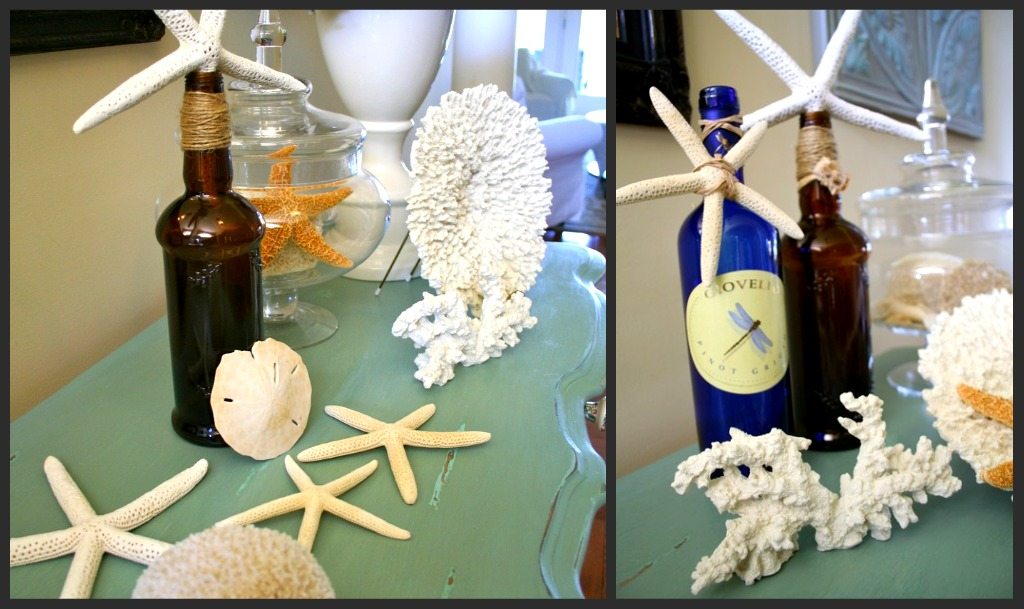 The souvenirs ranged from $1.99 – $6.99, not a bad price for faux coral and real starfish.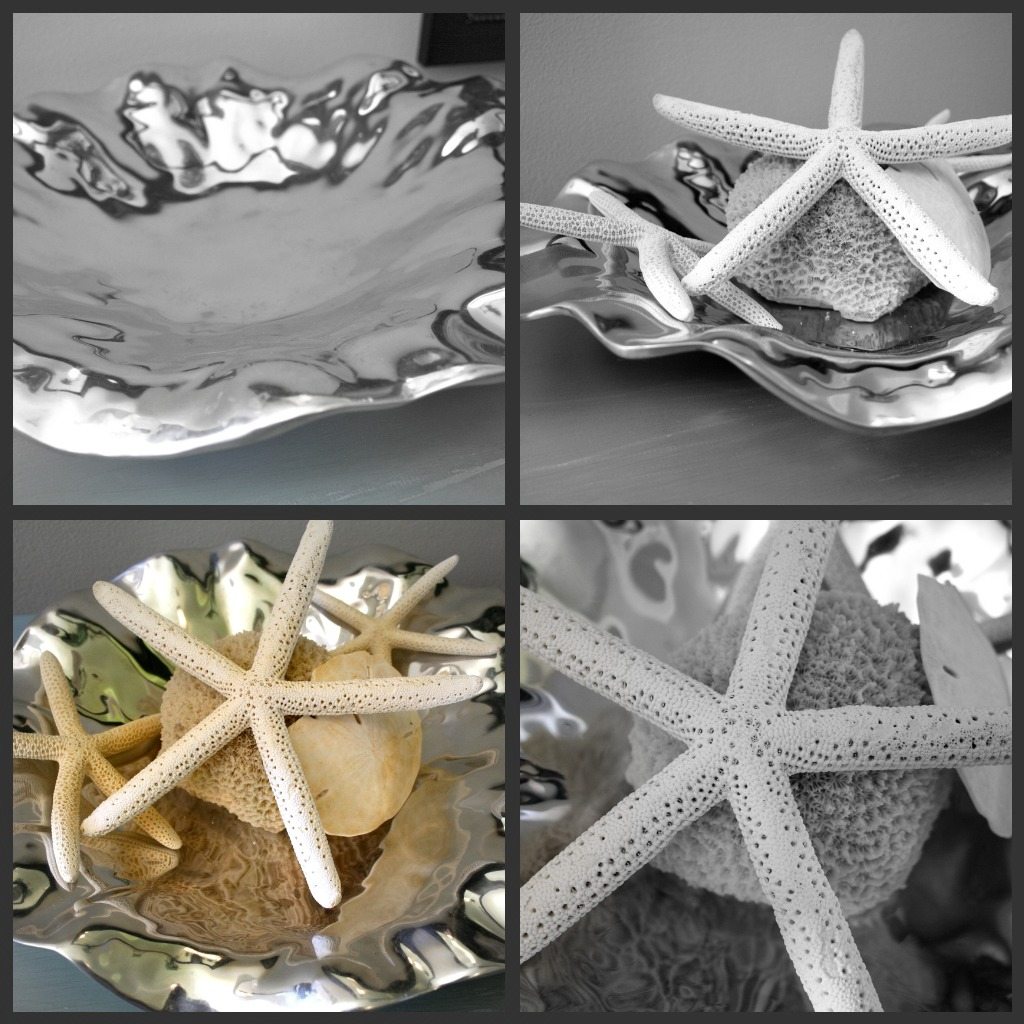 That silver just makes me smile 🙂 and think of the beach. I recycled a couple of bottles, using jute twine to attach a shell and  a starfish. For the larger starfish, I just stuck it down in the bottle. I didn't want to use glue because I'm sure I'll move it around at some point.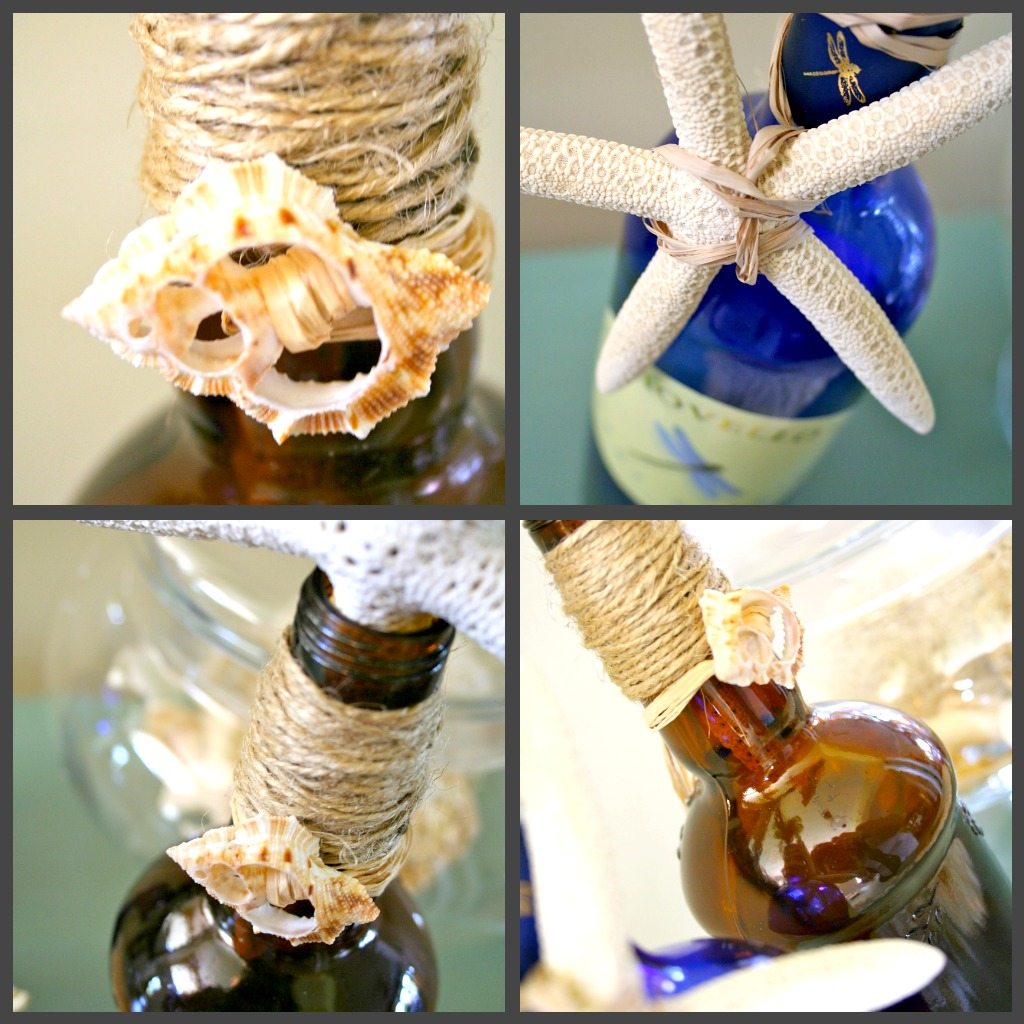 The fish serving tray will be moving to the lake. By July 4th, he'll be serving up some tasty treat freshly baked from Sam's Club that I make.
I also bought some hardback $1 books, for a future project.  Another large silver (Wilton-Armetale) Queen Ann tray for $5.99, it retails for $64.99. I'll tell you more about it in another post.
I hope you had a great weekend and all the Dad's had a great day today!
See you later,


more pics, because I like taking pictures: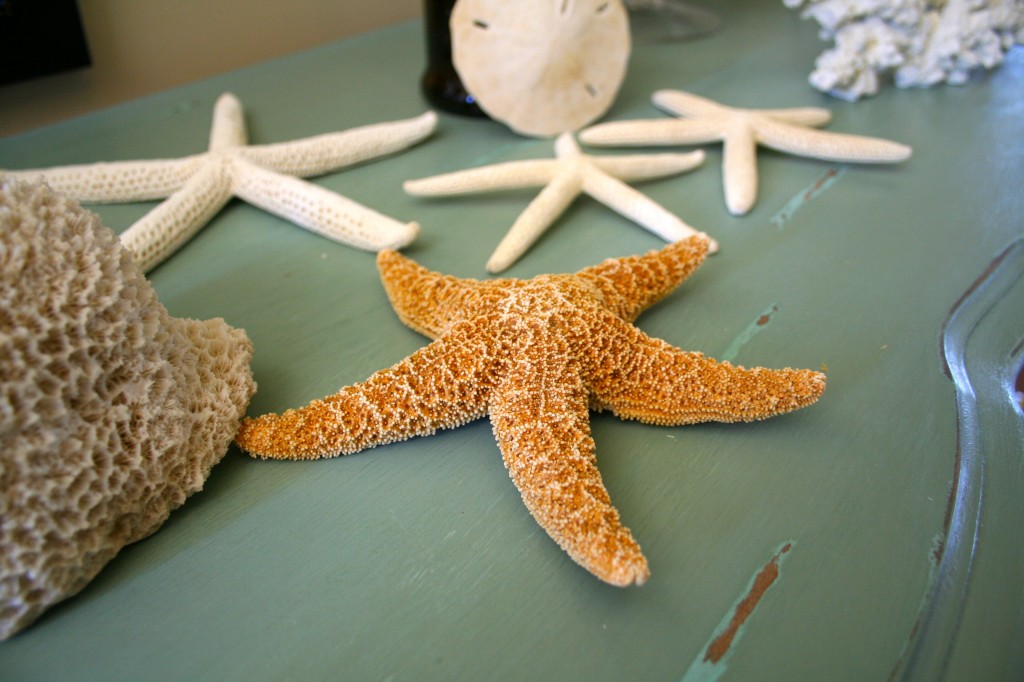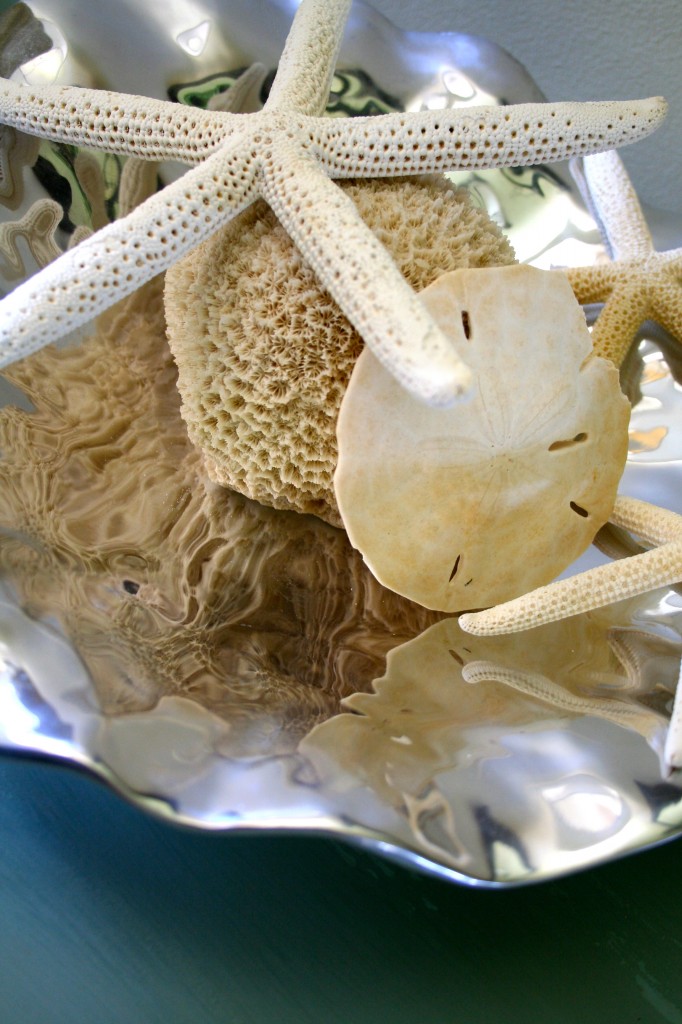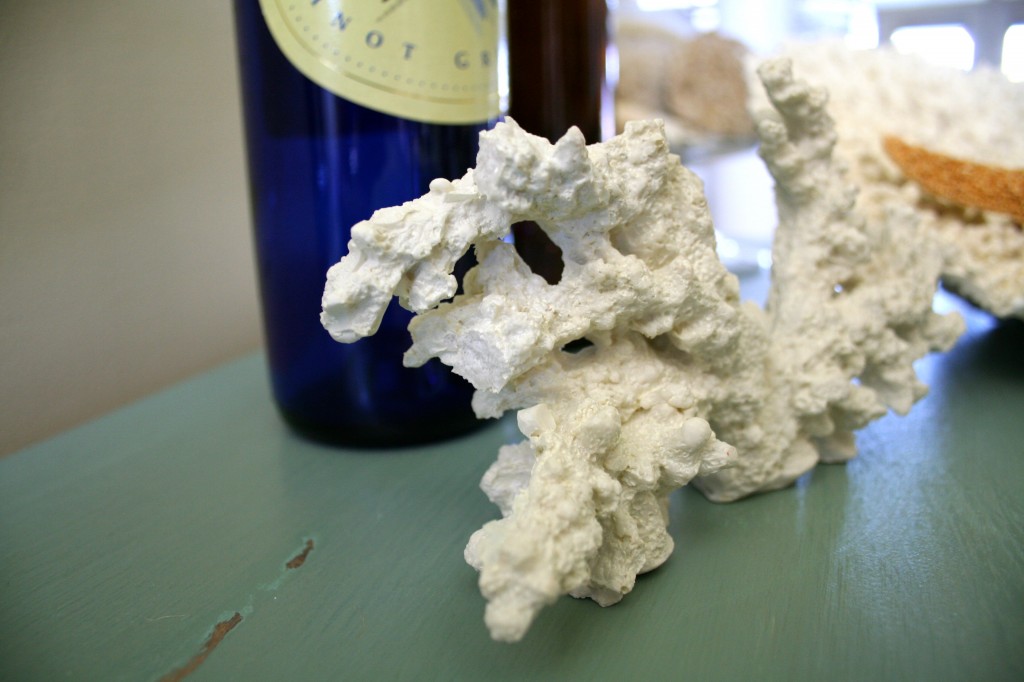 Sharing at: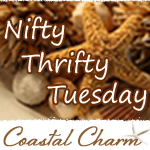 http://linda-coastalcharm.blogspot.com/