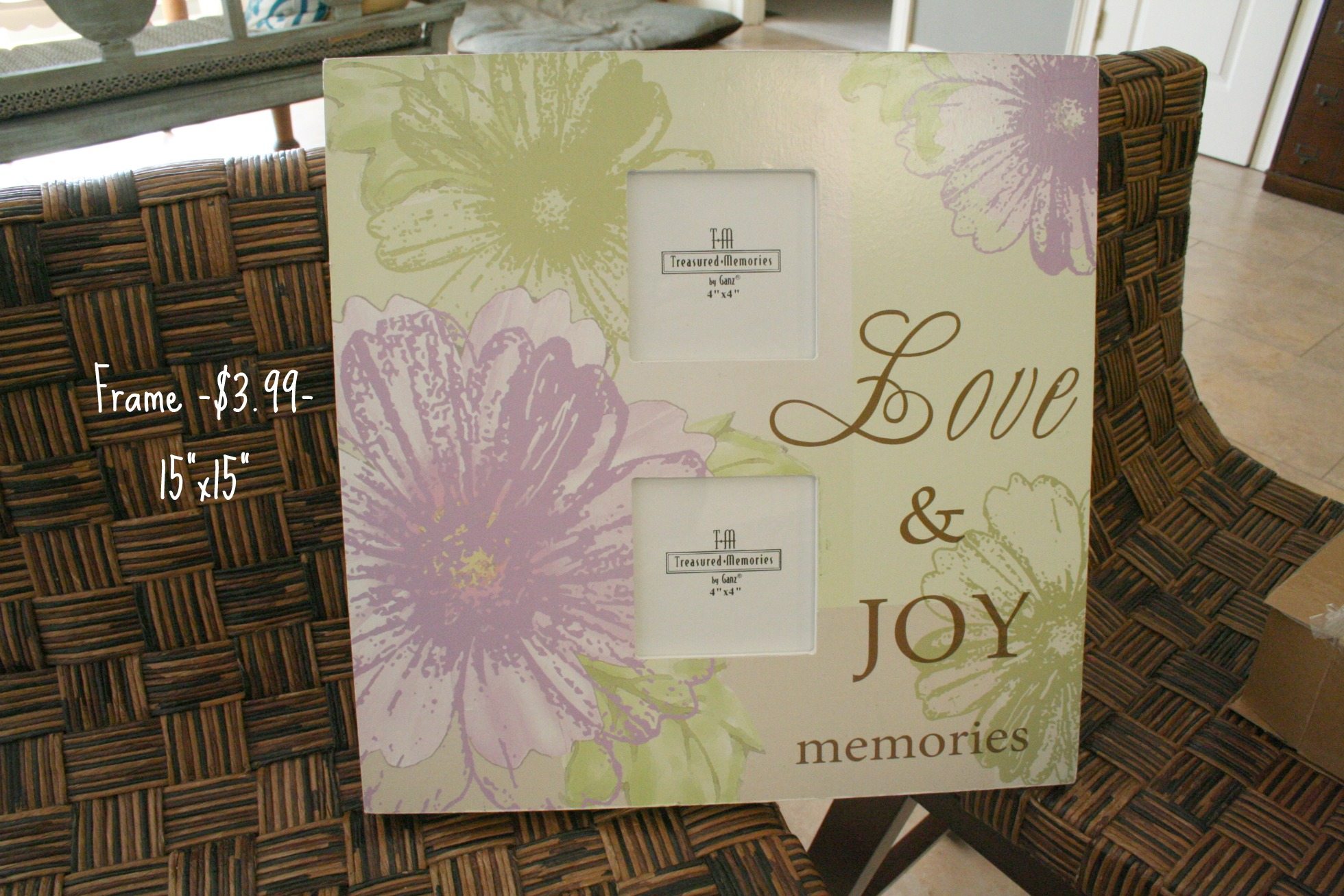 I love the big frames, that hold several photos.  I look for ways to include pictures of family in my decor.  One thing that I've found is that these frames can be expensive.  So when I saw this 15″x15″ frame on sale for $3.99, my wheels started spinning.  I could paint it, decoupage it or I could use my Silhouette SD machine and create something personal.  (For some reason, I have been afraid to cut vinyl, crazy I know.  But I was on a roll this weekend and got brave!)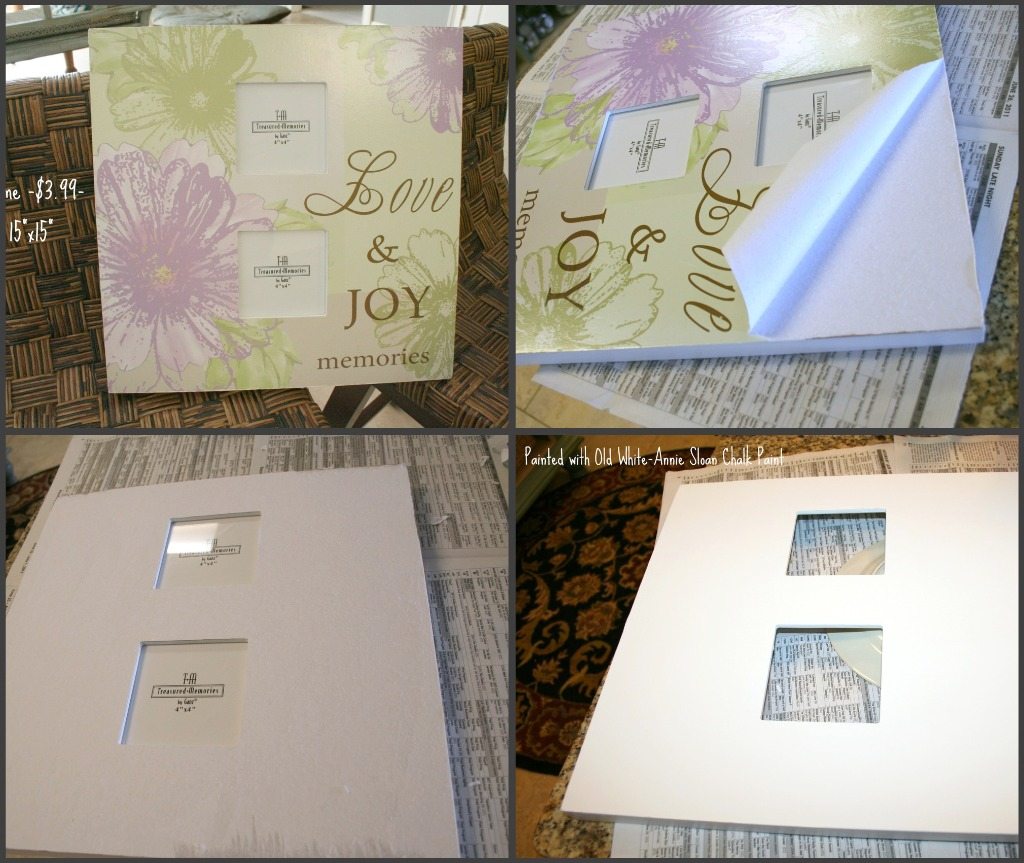 The paper was already peeling off, I guess that's one reason I got such a deal on it!  After I removed as much of the paper, that I could.  I painted it with 2 coats of Old White~Annie Sloan Chalk paint.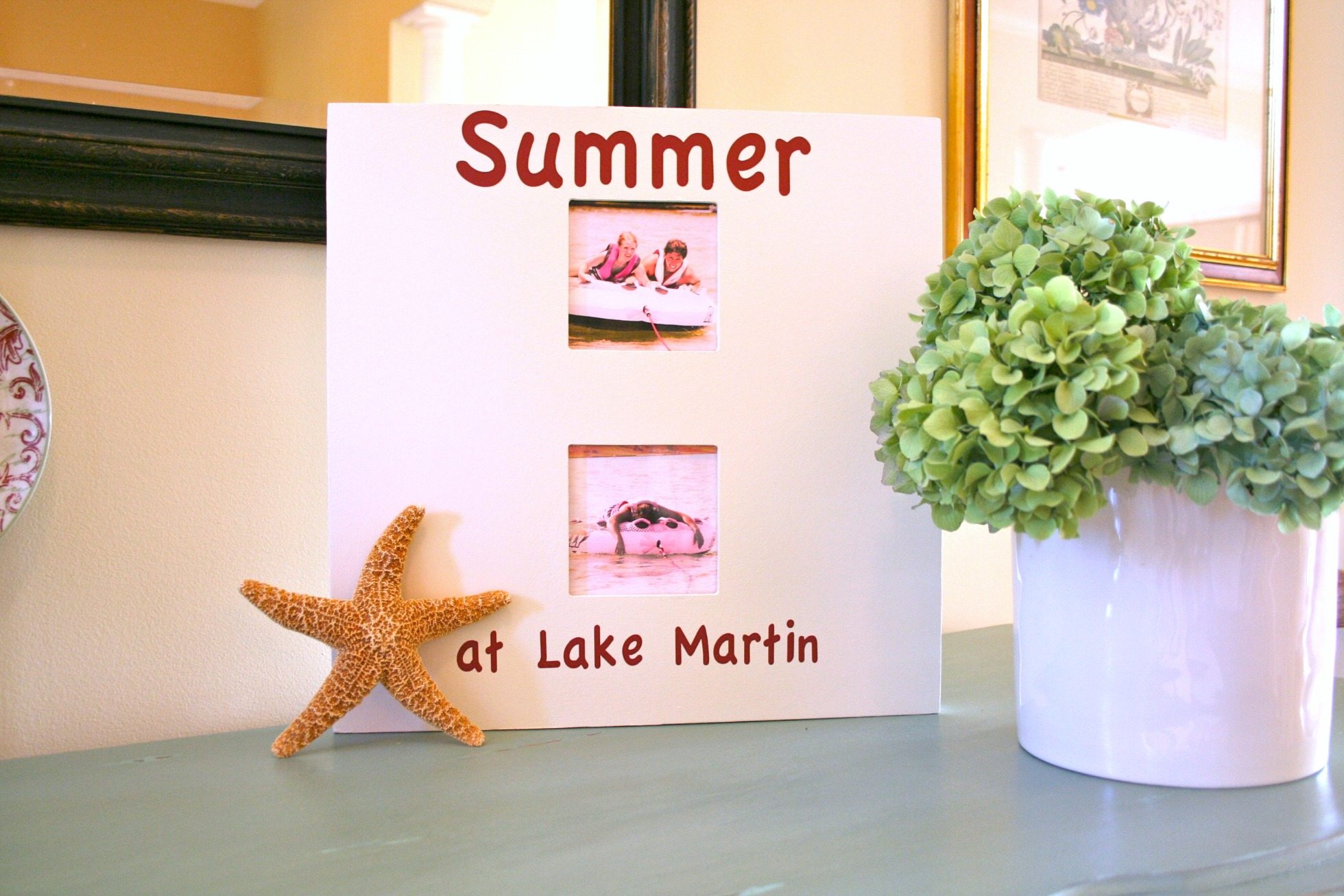 I printed a couple of pictures, my printer was running out of ink, so they look a little pink!  (Must buy ink today!)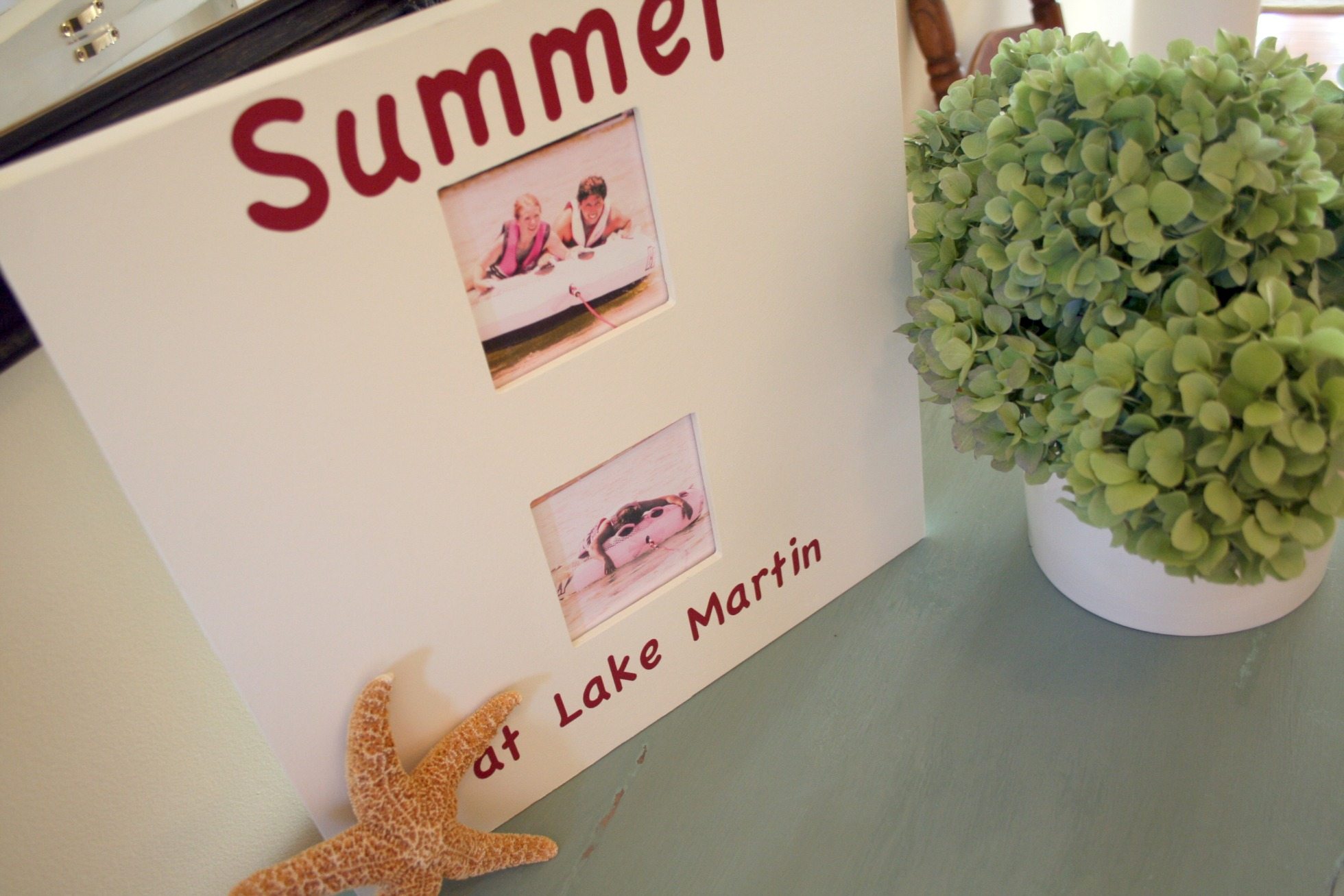 I'm going to hang it on the wall in the Blue room at the lake.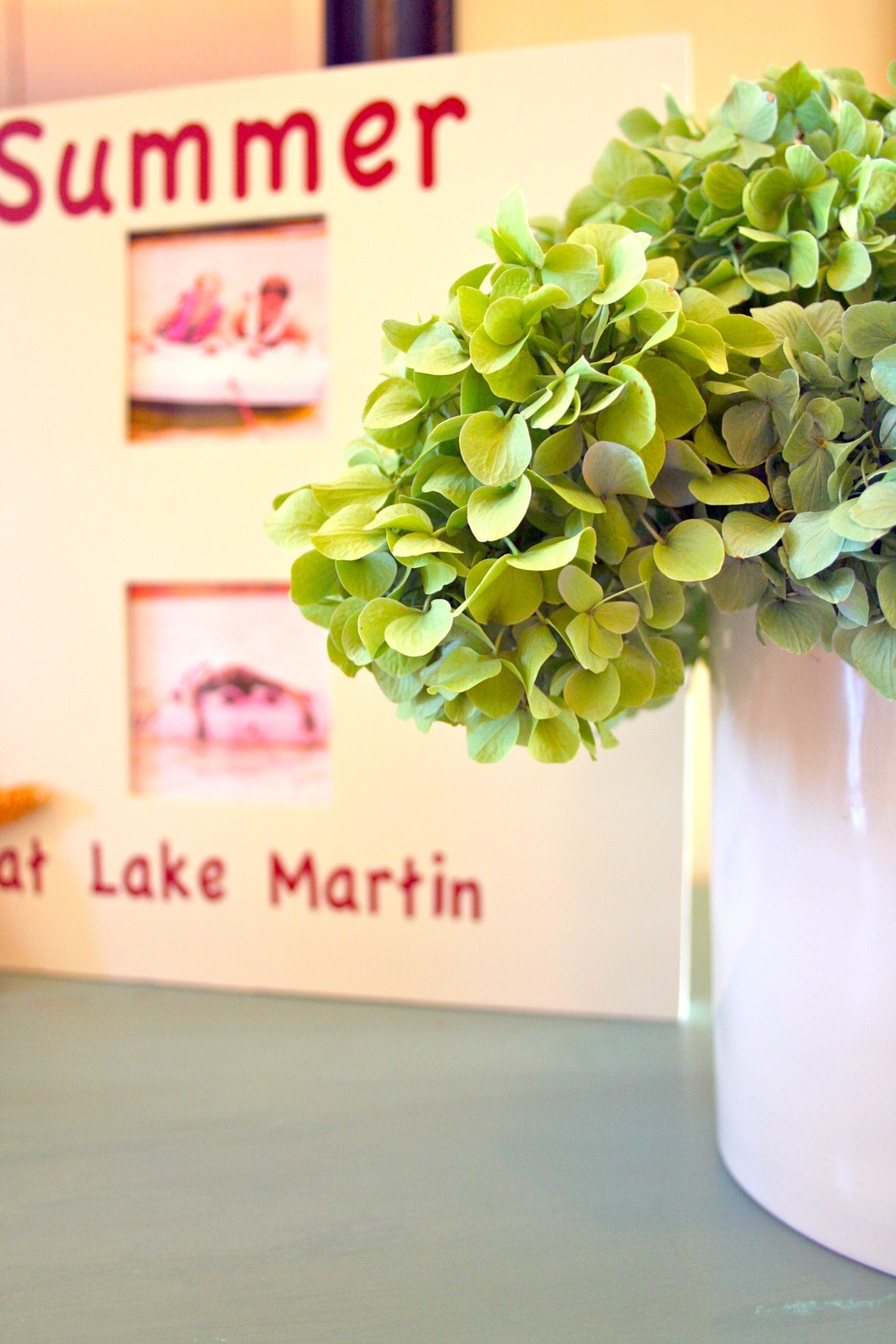 Have you noticed how much I L.O.V.E hydrangeas!
(Must include in asmanyphotosasIcan)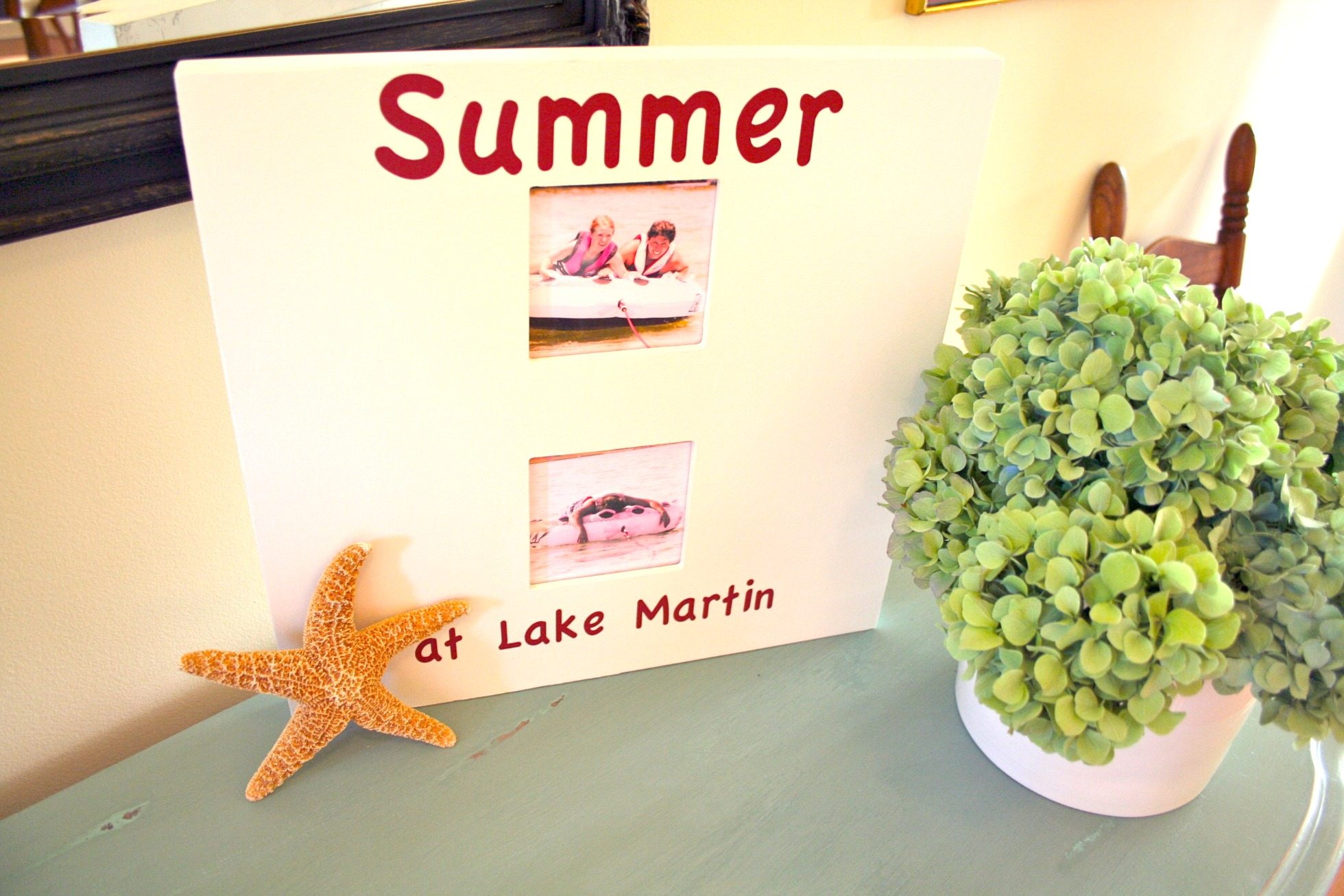 Enough already?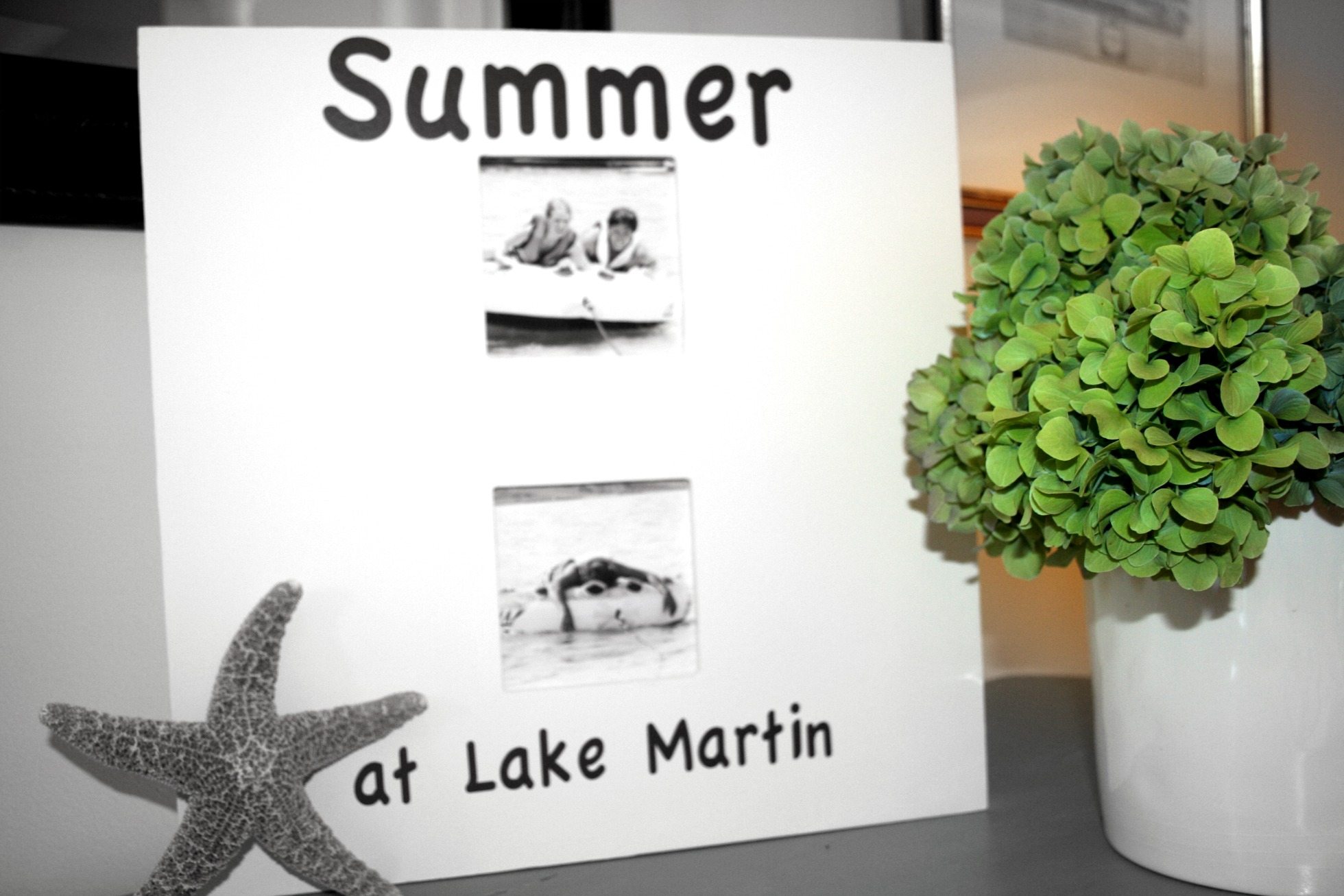 Go ahead and buy those frames, the ones on sale, the ones with a little damage, the ones with colors nobody can use!  Even if you don't have a way to cut vinyl there's always Mod Podge and scrapbook paper.   (The way I transformed my "W"!)
Hope you're having a great weekend!