Pottery Barn Inspired – Bedroom Makeover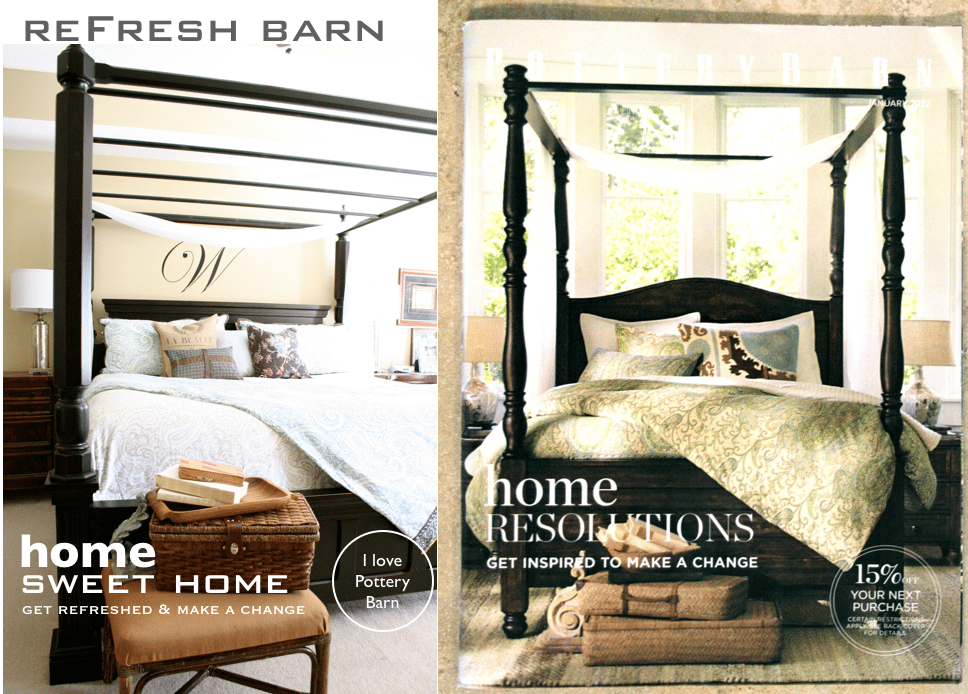 My bedroom makeover began with this issue of Pottery Barn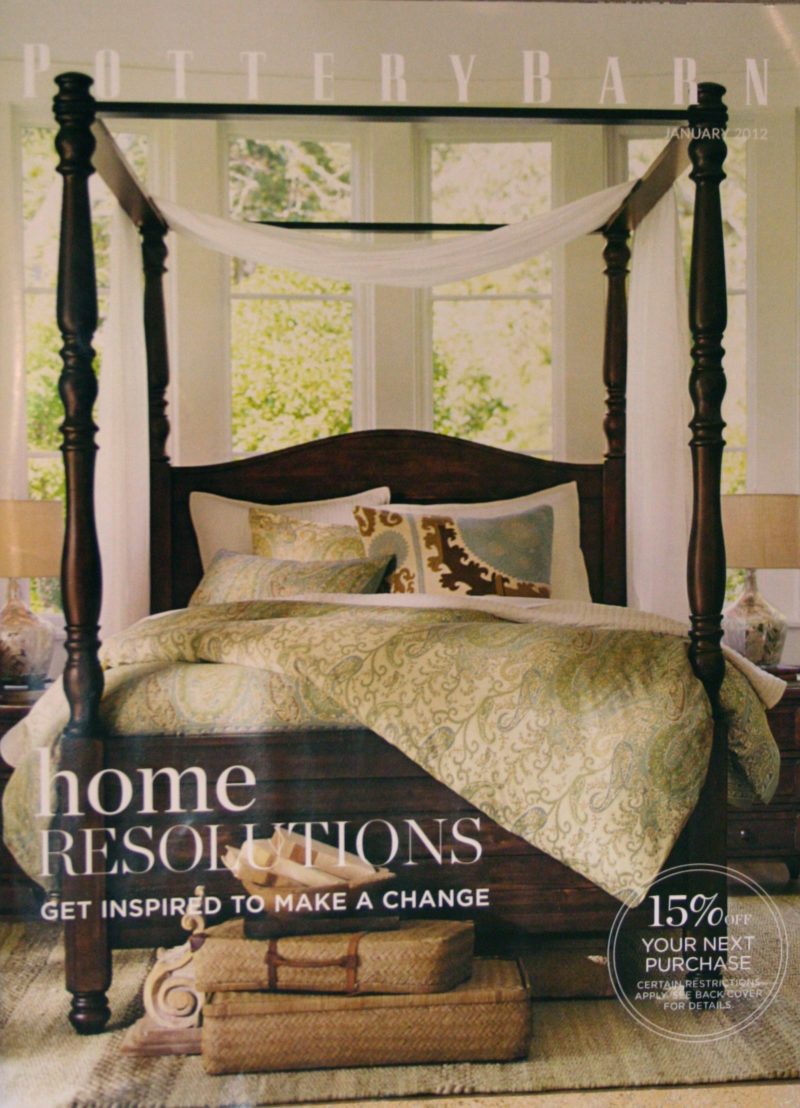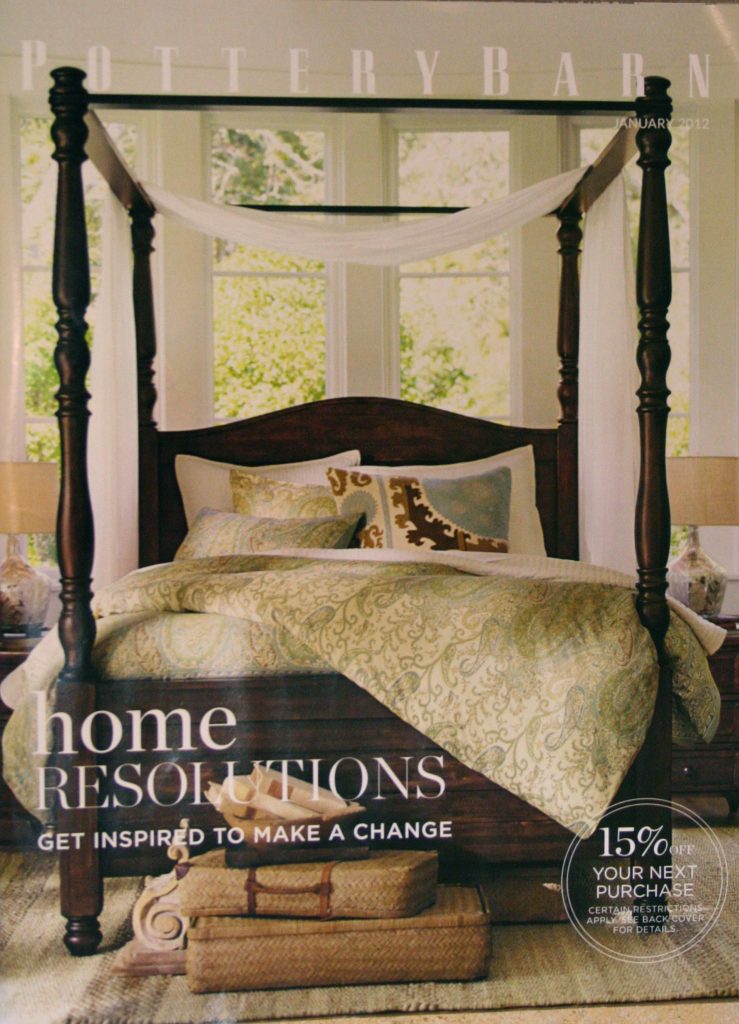 I knew I had a sheer swag
there was one time in my life when several of my windows had their swag on.  
Sometimes I'm glad that I keep stuff, like swag.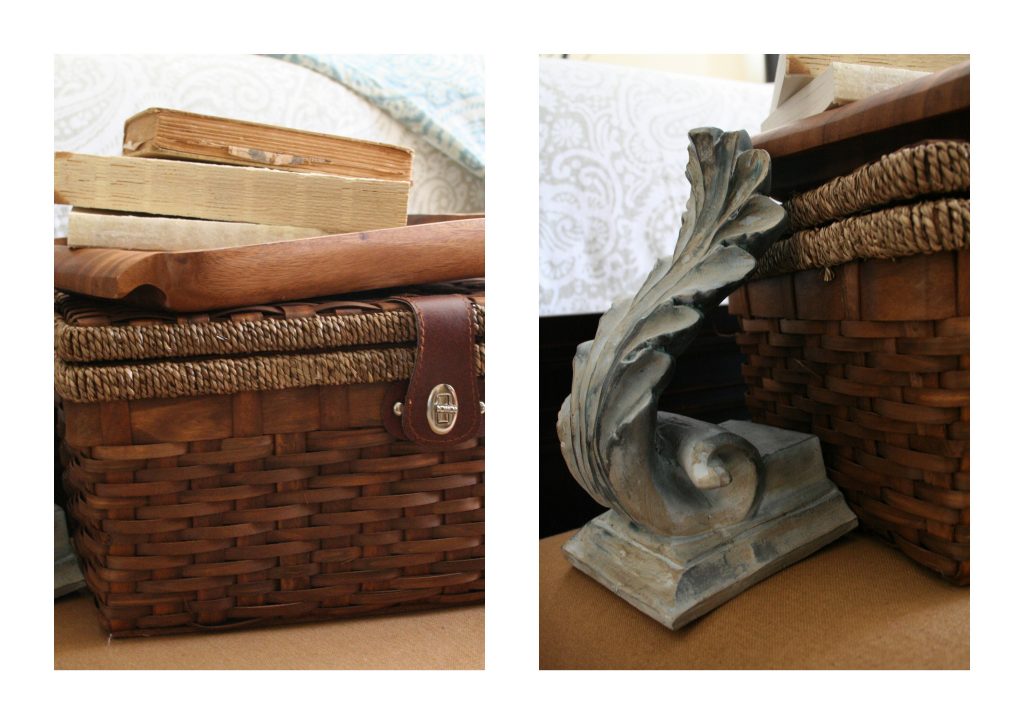 I placed a basket on top of an ottoman, layered a wooden tray, with a few old books at the end of the bed and added a corbel.  I wanted to recreate a natural look like the one in the photo using things from around the house.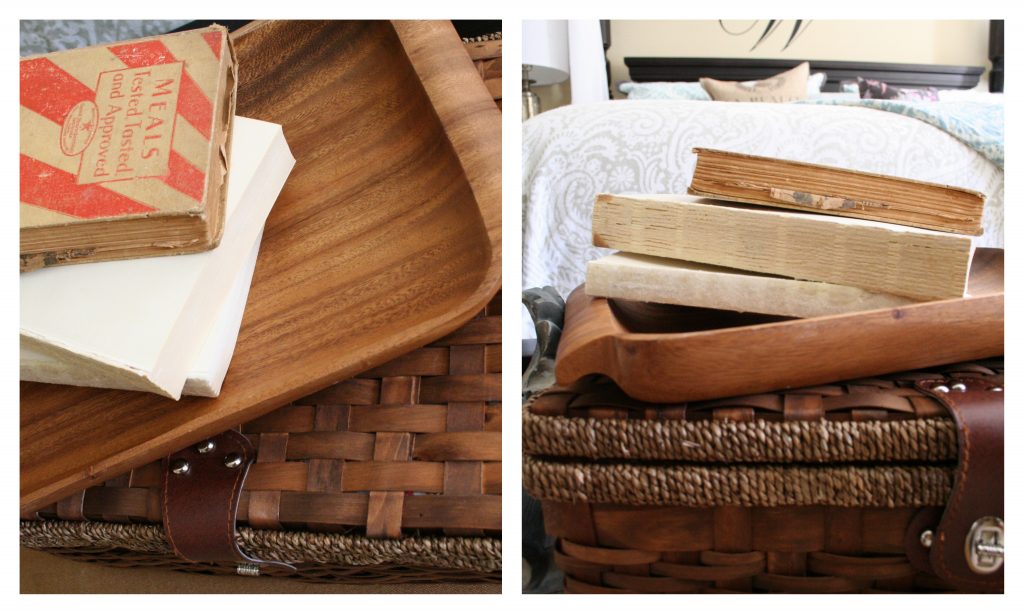 I took photos from different angles, turned the lights off and opened the blinds trying to get the lighting just right.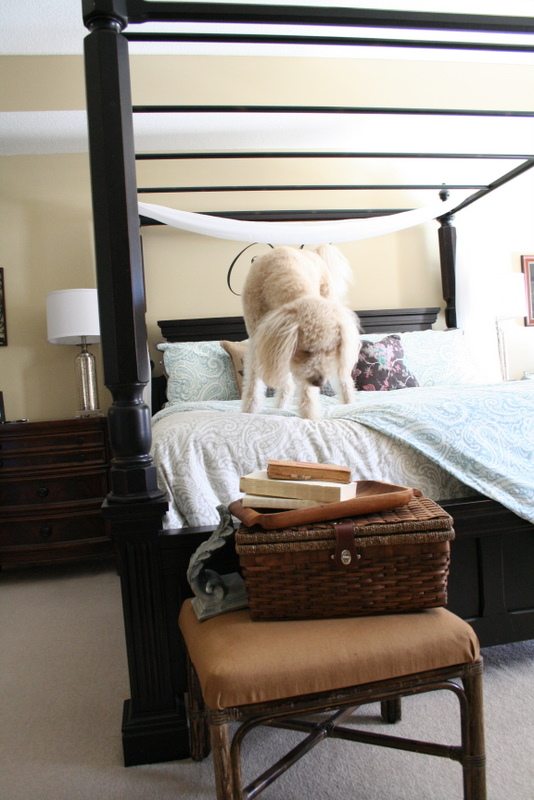 I guess it took me a little too long.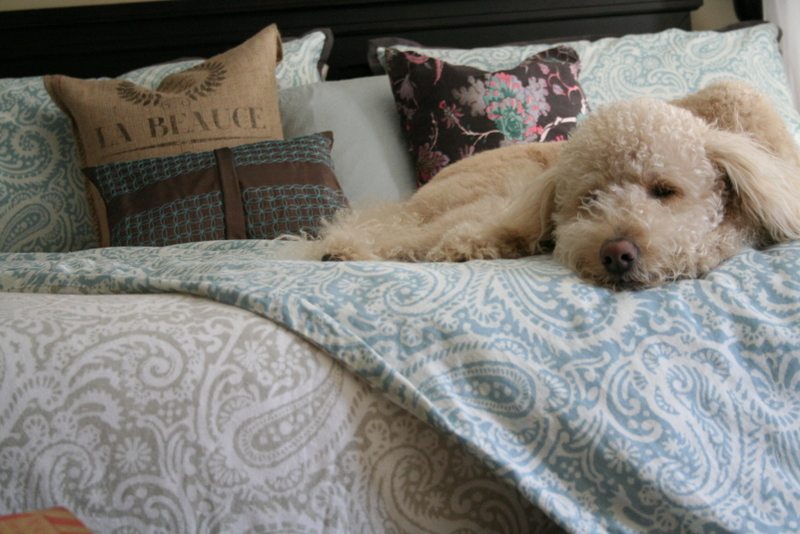 Miss Murphy was ready for a nap.
And that's how the
Murphy Bed
edition evolved

.
I hope you join us this week for the rest of Spring'tacular!