So excited, the temp was going to reach 60 and beyond!  We've been looking at that messy back deck for months.  I
have been too chicken to even go out there, fear of freezing in my tracks.  Today was the day, armed with my broom, Windex, bucket filled with warm soapy water…I cleaned.  Just wondering, how do pillows get so gross so fast?  Who knows, but I have a perfect solution:
Graphics Fairy
.  I will print out some pretties on transfer paper, make some burlap pillow covers, iron them on and live happily ever after.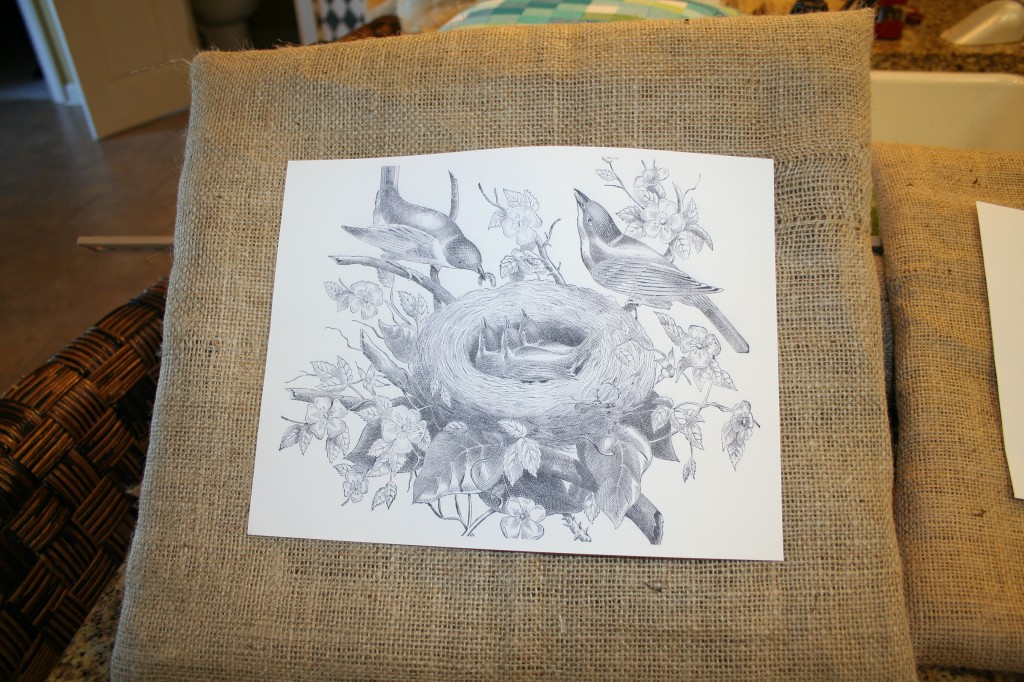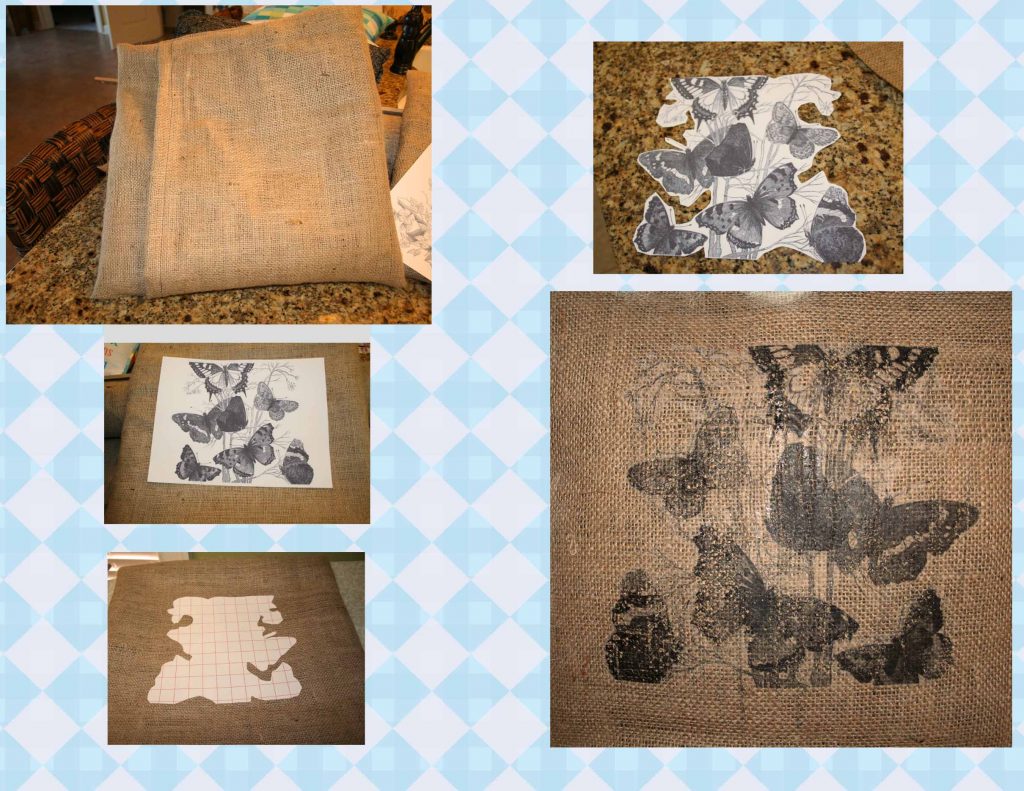 I hate it!  I think I used some old transfer paper, because I have done this before with success!  Oh well, I will use those pillow covers that I slaved over and used my precious burlap on. OK, to something I learned a while back.  Cut fabric (8 1/2 x 11- same as a sheet of paper), cut wax paper – iron fabric to wax paper.  Use my graphics from Graphics Fairy and some subway art (that I created myself).  Put my magic fabric paper in my printer and print!  Use spray craft bond, attach and sew on to my pillow covers using a pretty blue embroidery thread – disaster averted! I found this on YouTube Printing on fabric instructions here, I'll let this lady take over.  Use caution when printing on fabric, anything can happen, my printer was cheap (in case I destroy it doing this)!  Here's how mine turned out: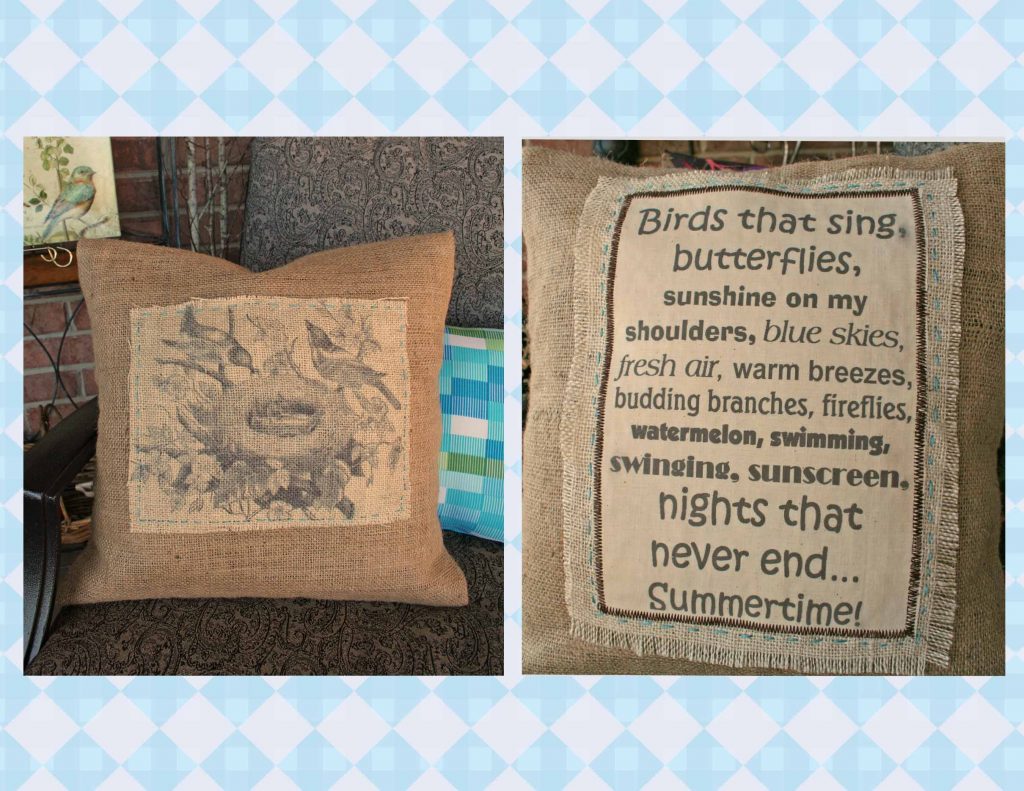 More on the deck later!  I have a wood project waiting outside!

I linked up at—http://shabbynest.blogspot.com/2011/01/frugal-friday_27.html