Blue in a good way, look what we found at House Beautiful! (Go check them out!)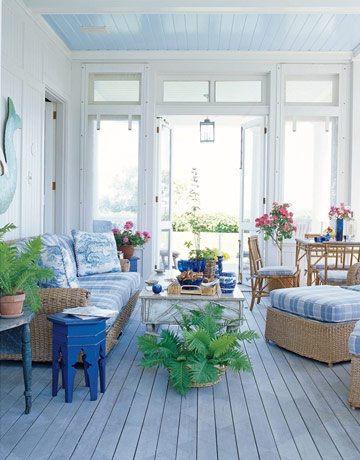 You can find all kinds of reasons for painting your porch ceiling blue. From the expanding the sky theory, to warding off evils spirits theory, or the to deter pesky insects theory…no matter which one your using, I say the it's a beautiful idea theory! Go with it!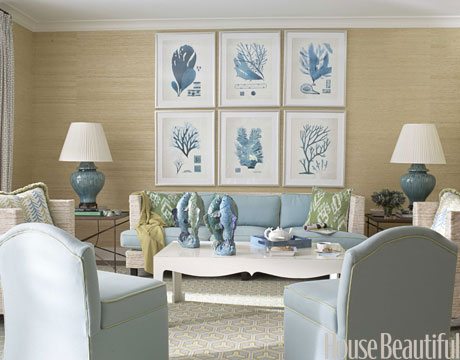 I love this, the blue feels very neutral. Great decorating tip if you need a large piece of art, use a grouping to create the same impact. Cool room on a hot day!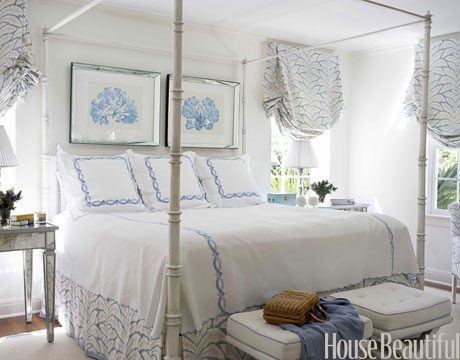 Nothing says have a "good night's rest" like this!  Unless, your nervous about drooling on those crisp white sheets…just saying!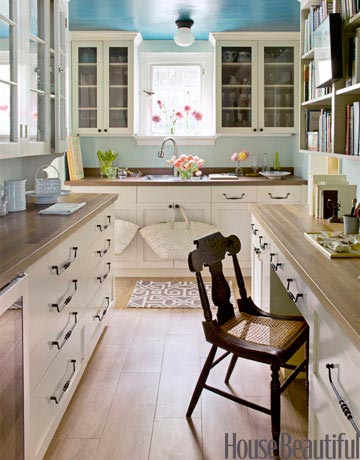 I don't think I'd ever get tired of blue, what about you?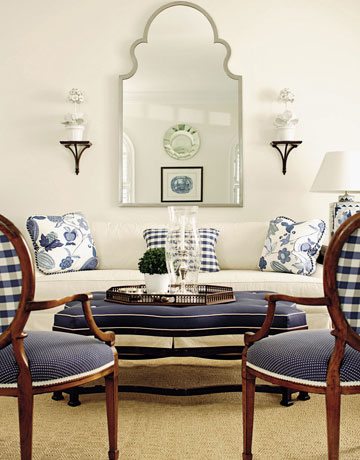 Maybe one day, Refresh will use this color scheme all over our house! But then she'd change it, because that's what she does!
Happy Monday and Have a great Week! I'll be snooping around the web, hope you're inspired!  I'm kind of like a mini pinner (Pinterest), since they only invited Refresh to pin,  I'll do this!
XO's
Murphy
Hey we added commentluv…so check the box when you leave a comment, so others can see your latest post…we love sharing like that!  (and yes we typed this in blue, it's blue Monday!)