Carla from Hammers and High Heels has a post full of ideas, and I begged inquired about sharing it with you and she said  "Yes"!  So here are just a few photos from her post and I will put a link at the end so you can go see the rest!  To be honest with you I can't stop looking at these rooms, there are so many ideas that I'd like to steal try and I think you will too!
See what ideas you can take away:

Birdcage, mason jars, rustic wood, almost heaven!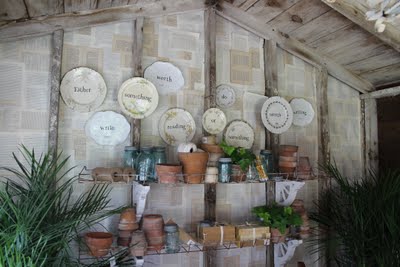 I see using my silhouette to do this (poem on plates), how about using those old pots for storage and the wire racks, Oh My look at those corbels (I get distracted so easy).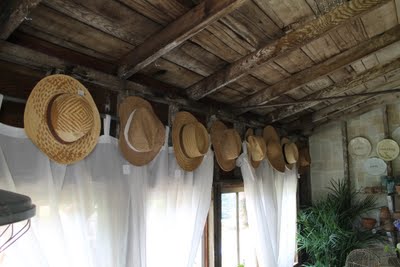 Hats on display, F.U.N!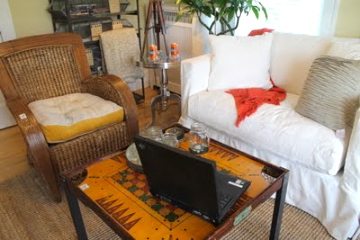 Slip covers in white, old game table and seat cushion made from a grain sack!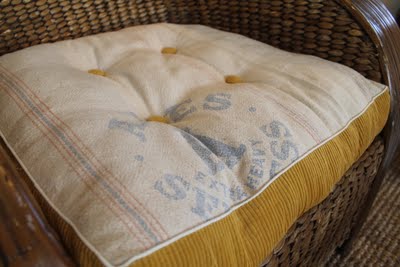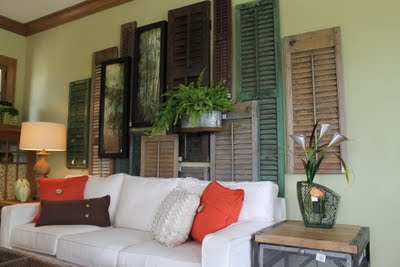 I need a collection of shutters like this!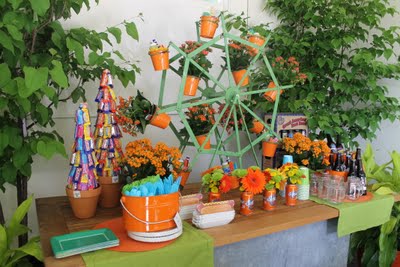 Lots of refreshing/repurposing going on here, love the orange soda cans!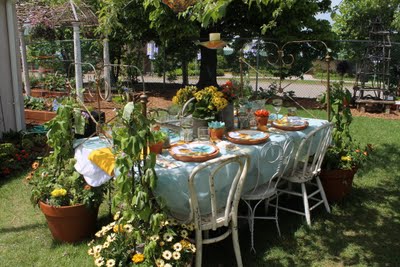 Shabby setting in the garden, love how the potted plants are used and the chargers from terra cotta saucers.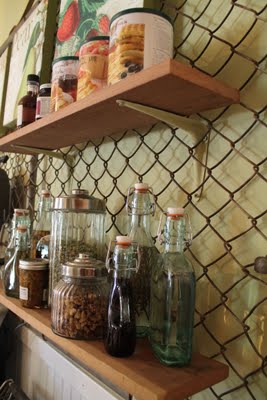 We'll look at chain link fence in an exciting way after seeing this kitchen.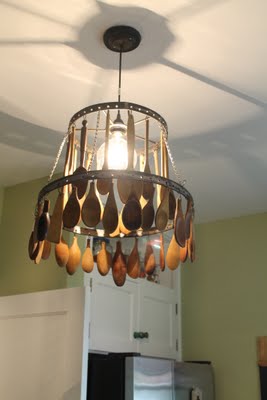 This is where old wooden spoons go to retire, who knew?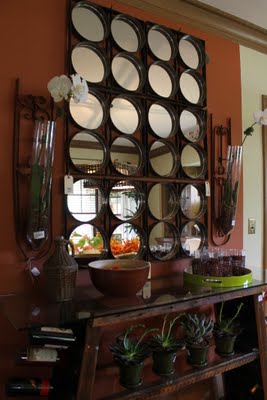 How about mirrored cake pans, yes please!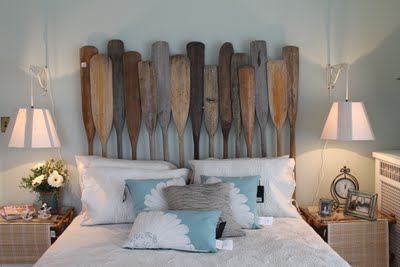 Please send me all your old paddles, AS SOON AS POSSIBLE!
I could go on and on with Carla's photos, but I'd like for you to visit her.  There's plenty more where these came from.  With a name like Hammers & High Heels, I know your curiosity has you going!  Tell her hello from me and I hope you'll be following both of us, I've got lots more sharing to do and I'd bet she does too!
Click on her lovely button: