From an empty corner in the bedroom,
to a cozy spot to read.  It's great to have empty space in every room, but why not create a quiet area just for you.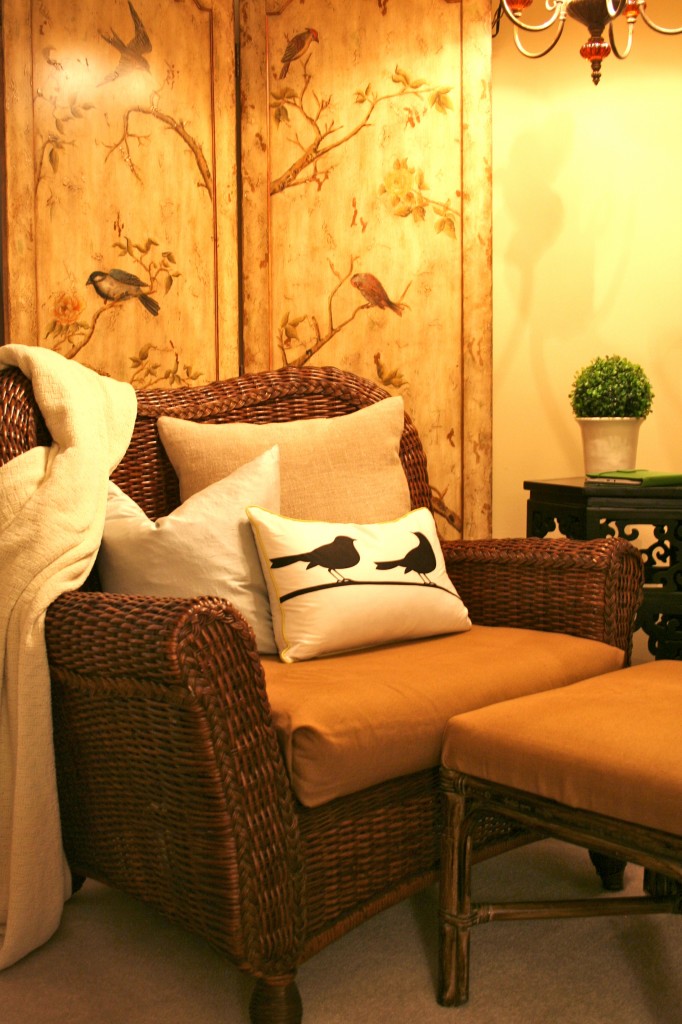 The large painted screen is a $20 yard sale find.  Originally, it had four panels, but the wonderful lady selling it wanted to keep the other two. It's large enough for the corner and it makes a sweet statement.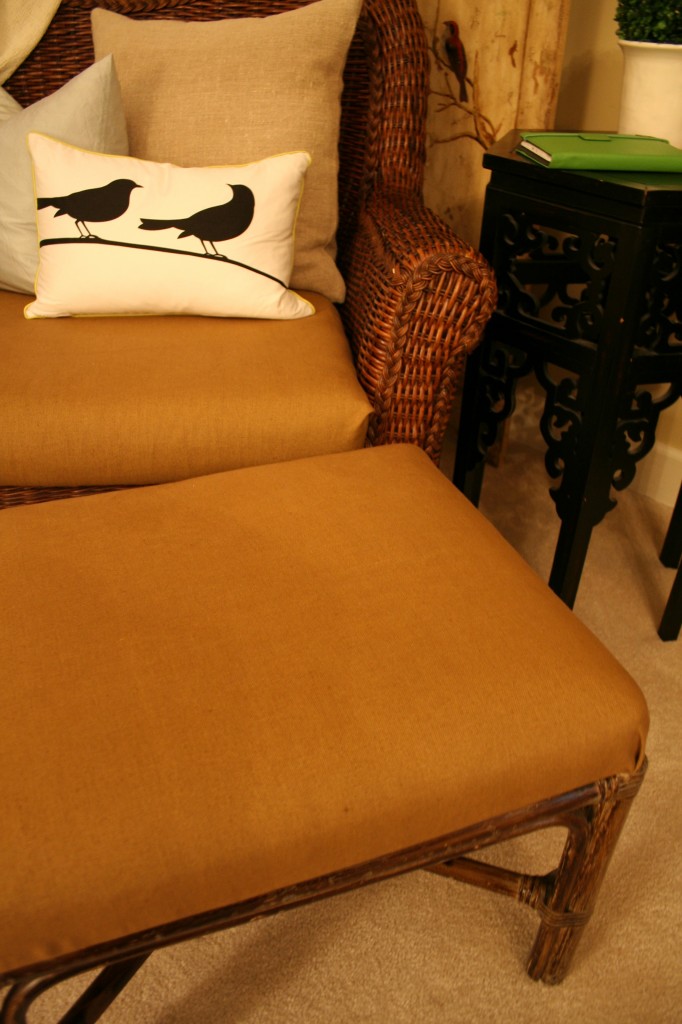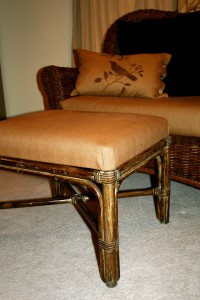 The ottoman ($15) was purchased at a second hard store. Originally it was white and covered with lovely plastic fabric. I think it was used on a porch.  I used the same fabric to cover the chair cushion and the ottoman. Using several coats of stain to darken the finish, it almost matches the Pier 1 chair , but then I'm happy with it.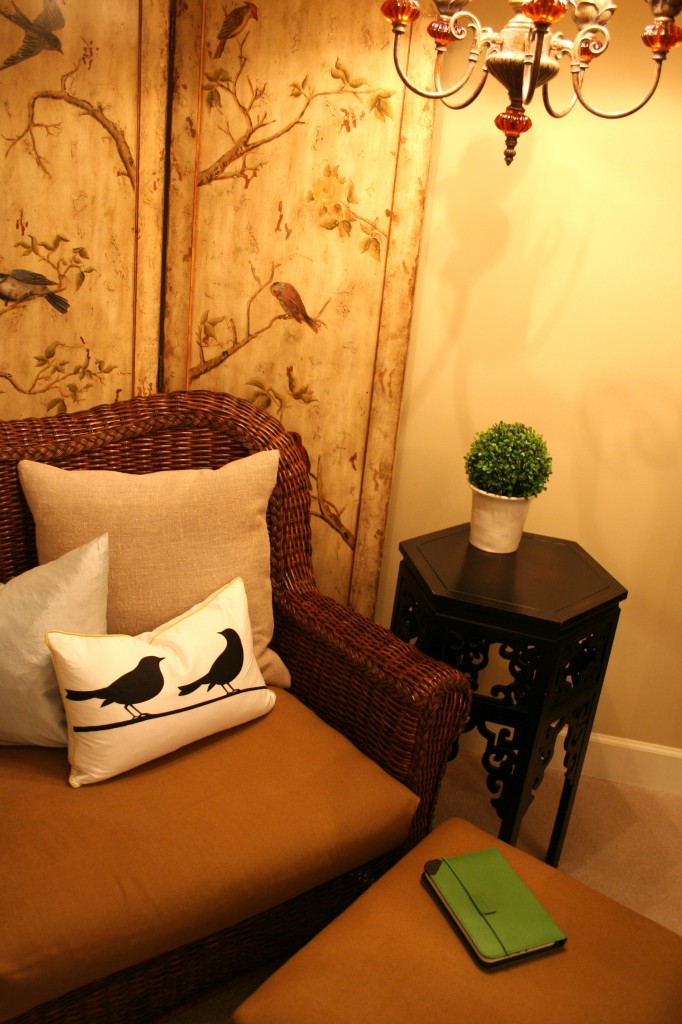 The silk down pillows were a Goodwill find for $2.99, I washed the silk cover and love the way it looks. They still had the price tags on them, and lucky me, I bought all 4 of them! Can I say how lucky I am, yes they are down filled soft, silky goodness! Oh yeah, the bird pillow is from TJ Maxx ($12).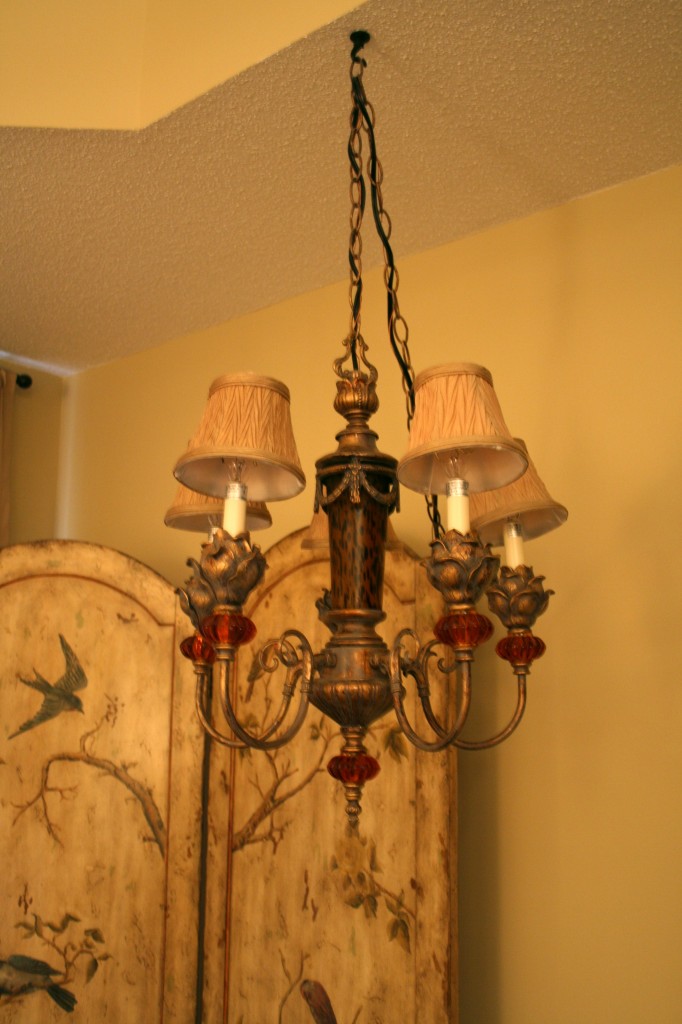 The chandelier was bought at Decor Direct Outlet in Union City, TN.  Price $35, if you live near there, you're lucky!  The small black table is from there too, $15.
There you have it, reading area on a tight budget…