Refreshing Birthday Picnic on Flag Day and Mr. Refresh's birthday!
We don't have big birthday celebrations, but because we were going to be at the lake… and we needed to eat anyway, I thought why not make it special.  Mr. reFresh has a birthday on Flag day, June 14.  Here's how we celebrated: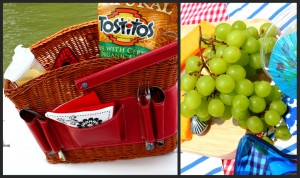 I took a lot of pictures.  But I'll only show you 200 of them!  (not really)
Fun stuff!
Chicken Salad sandwiches, cheese, grapes, chips and dip!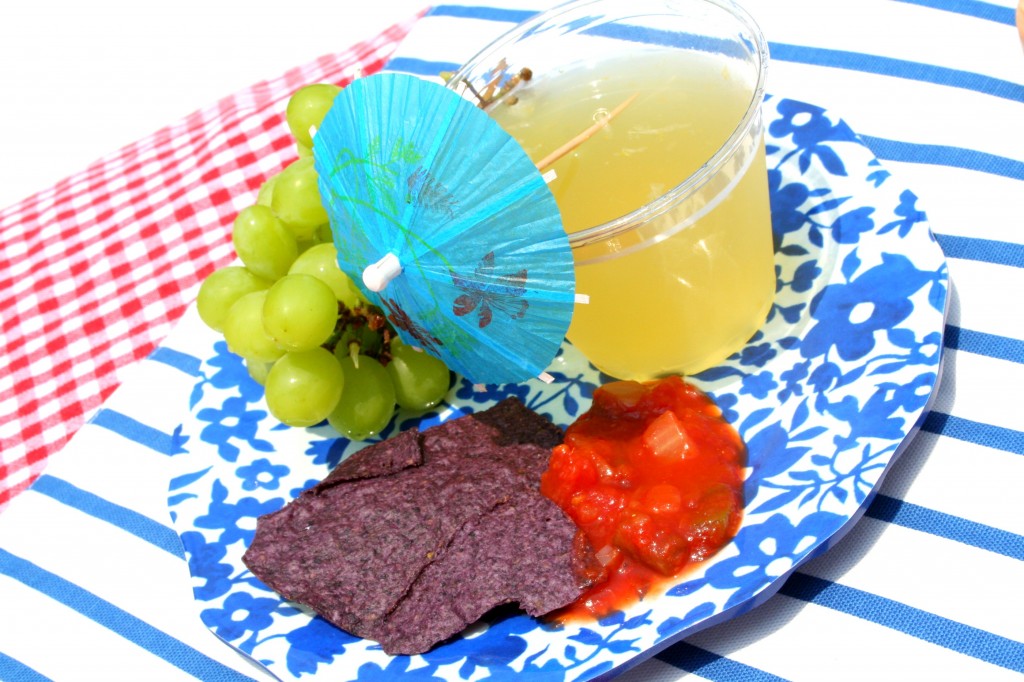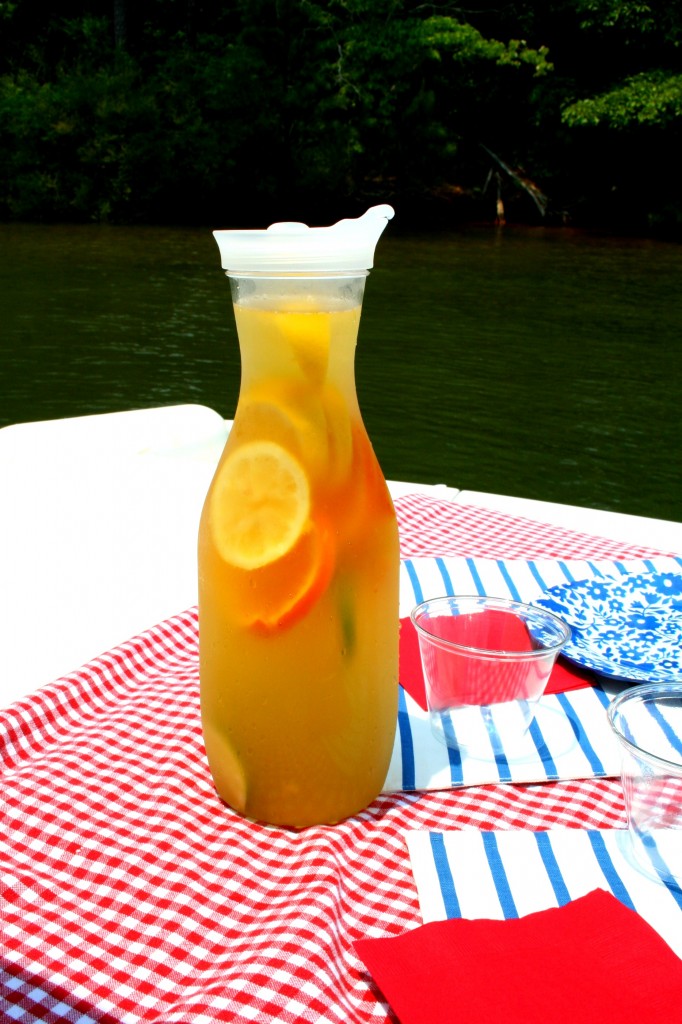 White Wine Sangria*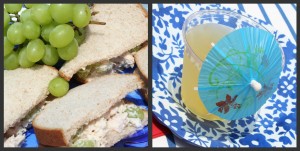 Little Umbrellas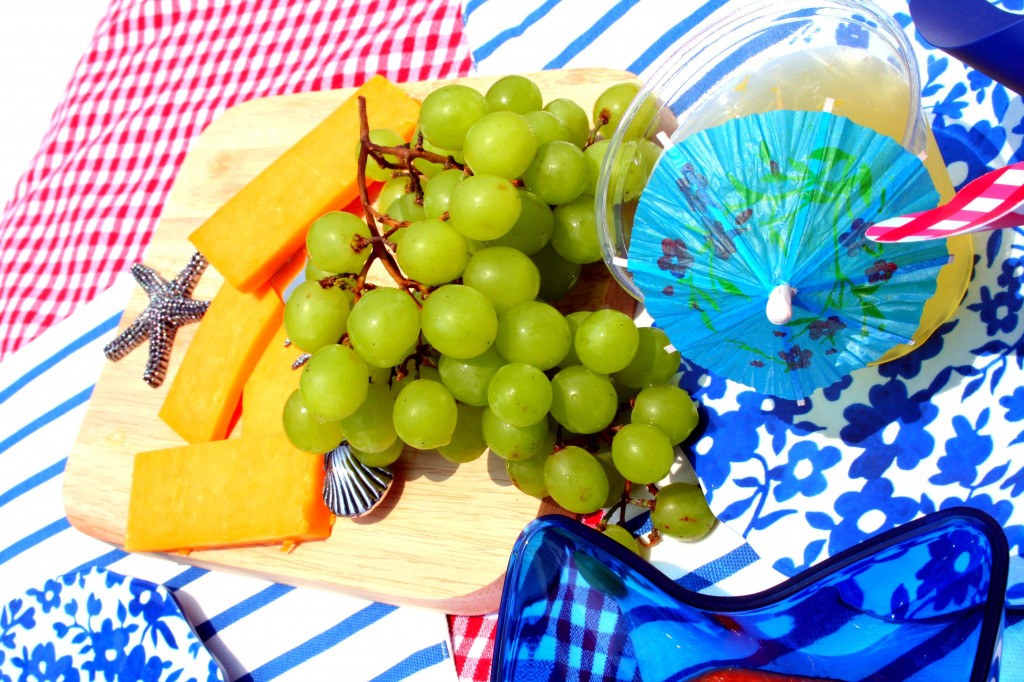 A table with a great view,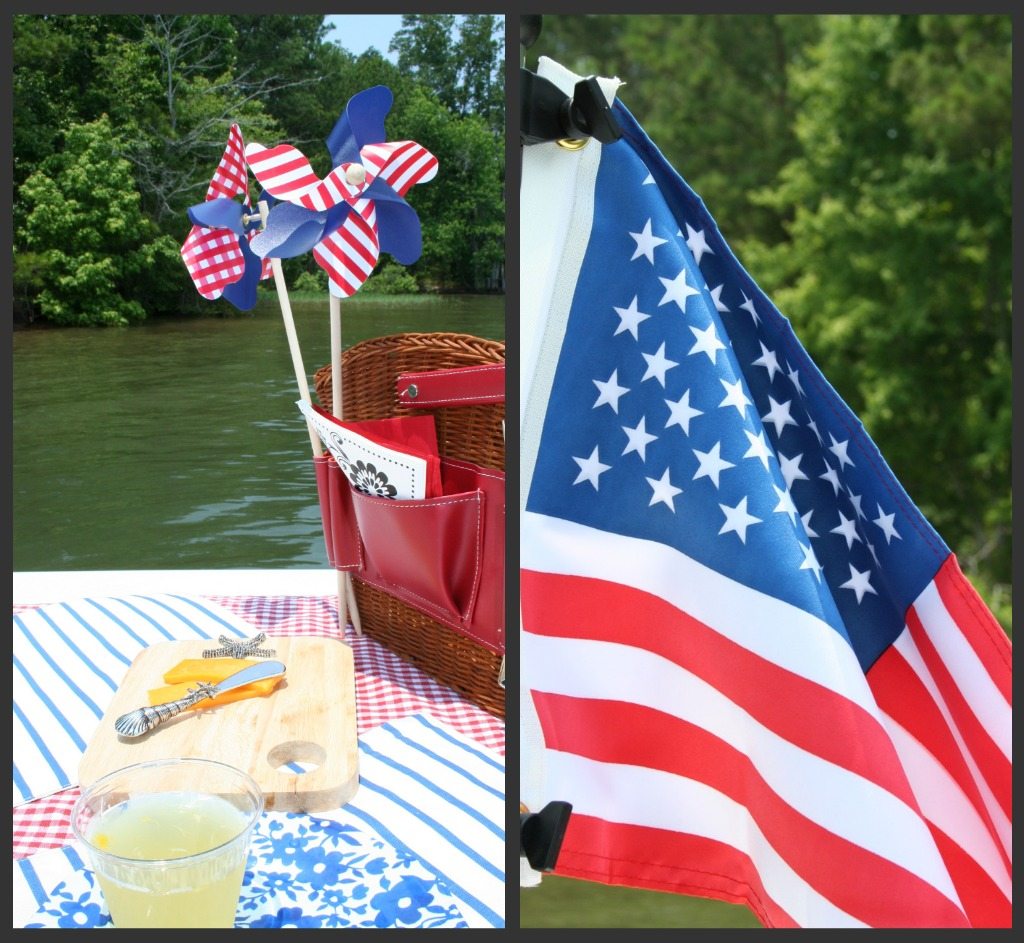 A little bit of rain,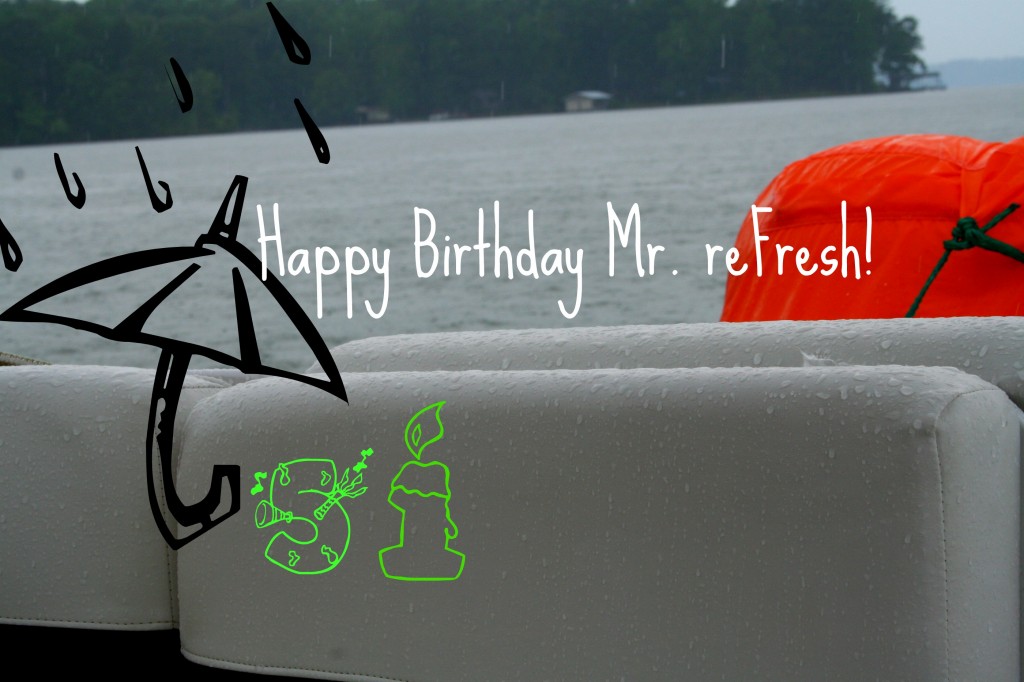 *White Wine Sangria Recipe
1 bottle white wine
1 liter ginger ale
1 each orange, lemon, lime
Pour wine in container, add the juice from each fruit.  Slice those fruit up and add to wine mixture.  Refrigerate over night.  Before serving add ginger ale.
This is my recipe, adapted from trying several.  Some suggest adding sugar, but I found that it's not necessary.  For us anyway.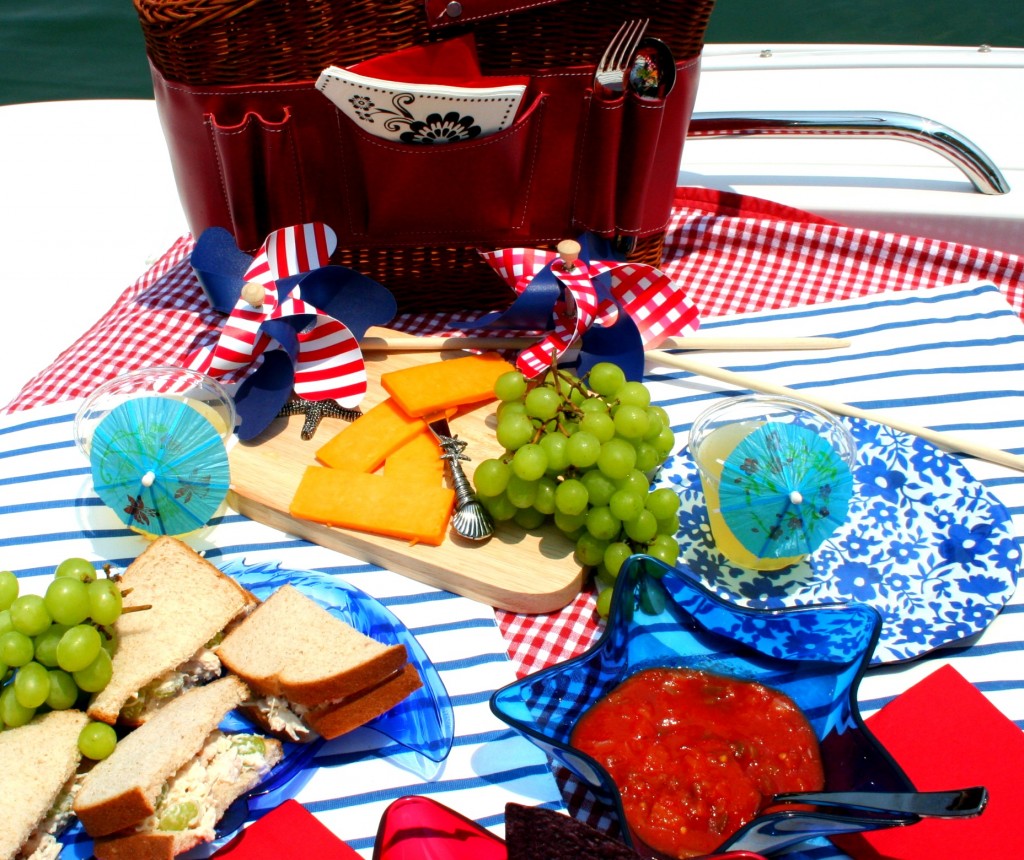 Get that picnic basket out, and enjoy the afternoon!

Sharing our picnic at: Centsational Girl