Book Club
(aka Read Between the Wines)
We're coming up on the last meeting of the year and I wanted to share some ideas that have kept our book club thriving!
About four years ago I was a member of our HOA board. I served on the social committee, welcome committee and created our quarterly newsletter (the fun stuff).  Don't ask me how I got involved with all that!  Just kidding, it was fun and helped me get to know  a lot of my neighbors.  Anyway, after several attempts at different social events that weren't received well,   someone suggested a neighborhood book club.  I made an announcement in the newsletter and had a great response. The first meeting was held at my house, with five in attendance.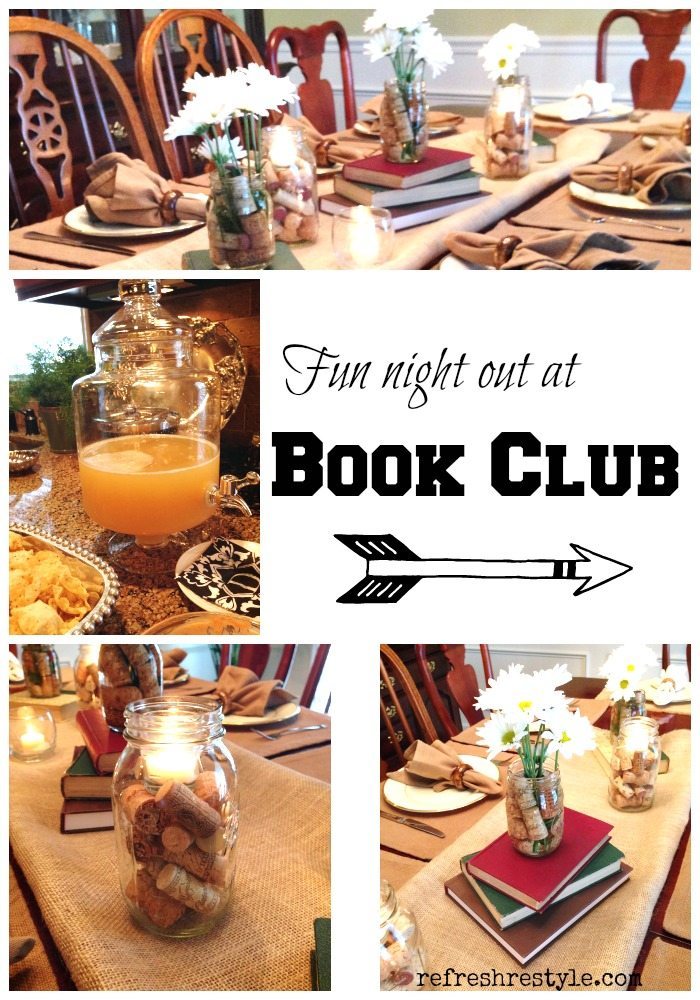 Several of the ladies had  previously participated in a book club and they were able to give us lots of suggestions on organization.
Here's what we decided:
1.  No Stress became our motto.  We don't care if your house is dirty. You don't have to read the book. You can wear your pajamas and  your makeup does not have to be perfect. No stress!
2.  The hostess is responsible for light refreshments.  A cheese ball (does not have to be home made) and crackers is just fine! Wine is not mandatory but appreciated.
3.  Books for the year are chosen at the first meeting.  Each member suggests a book and they are the moderator for their book of choice.  The month and book are assigned.  We meet from September –  May.
4.  Each meeting is hosted by a different member, at their or home or location of their choice on the first Tuesday of the month. The hostess and moderator are never the same for the month.
5.  Keep the group to 10 members.
By the end of our first meeting each year, we know what books we're reading, who is moderating and where we will meet.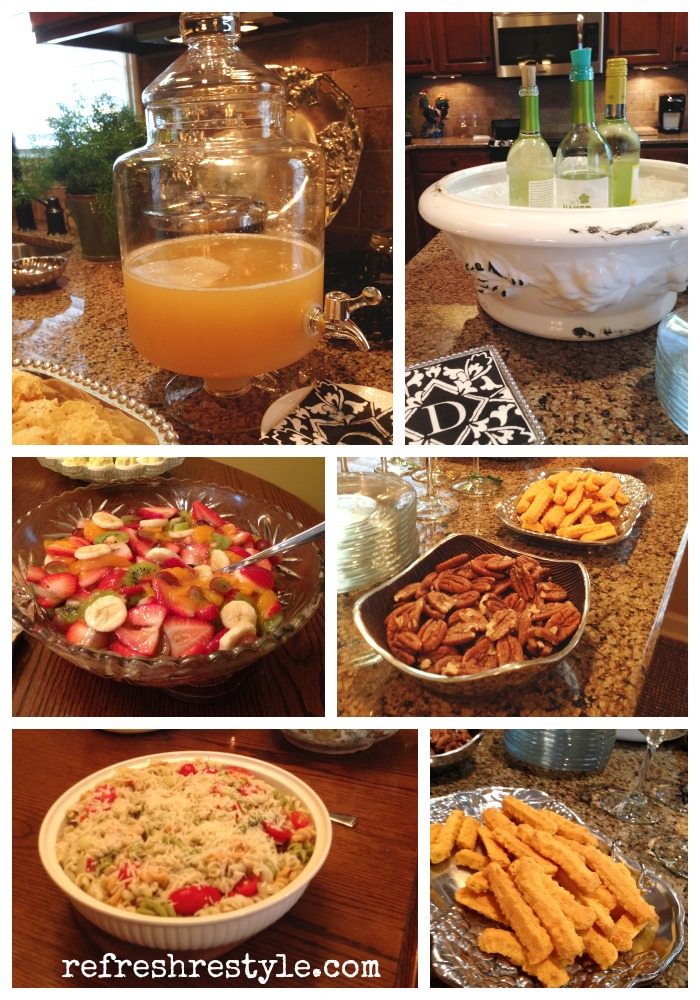 These photos are from our last meeting.
As you can see Lisa served a little more than a cheese ball and crackers.
They're were no complaints!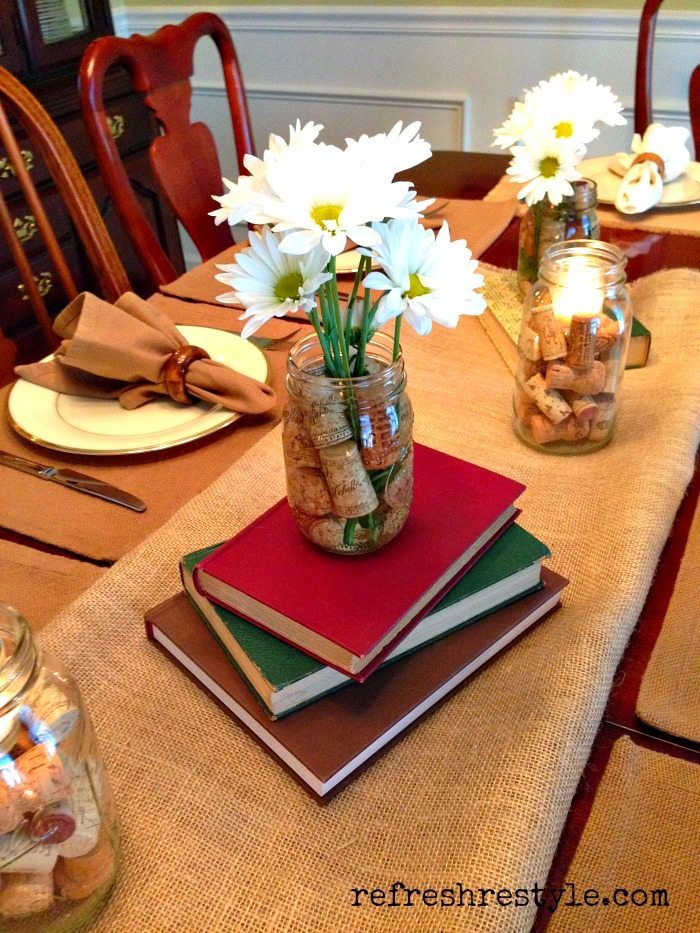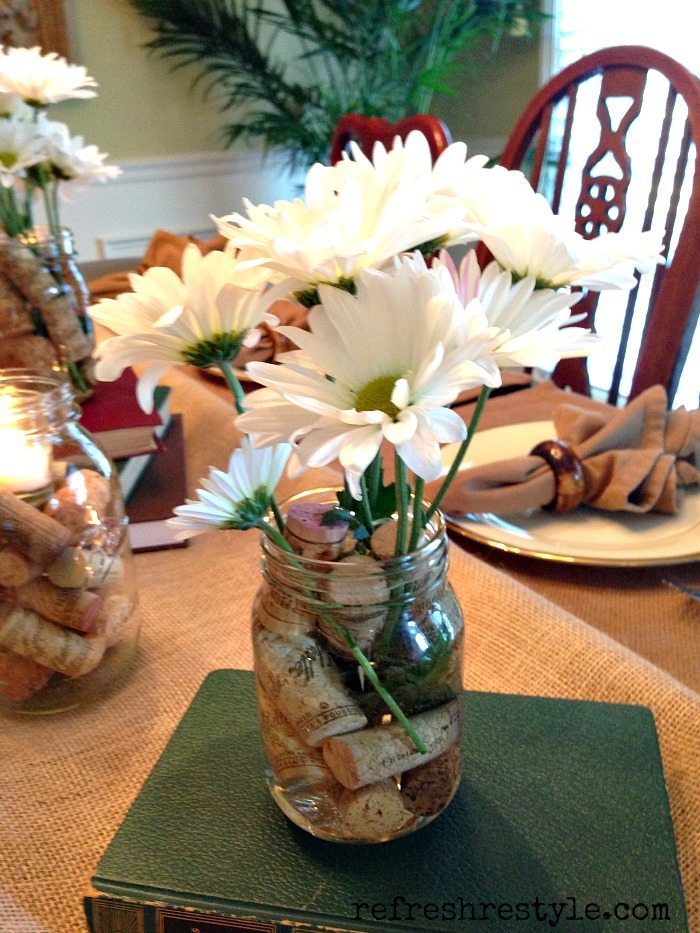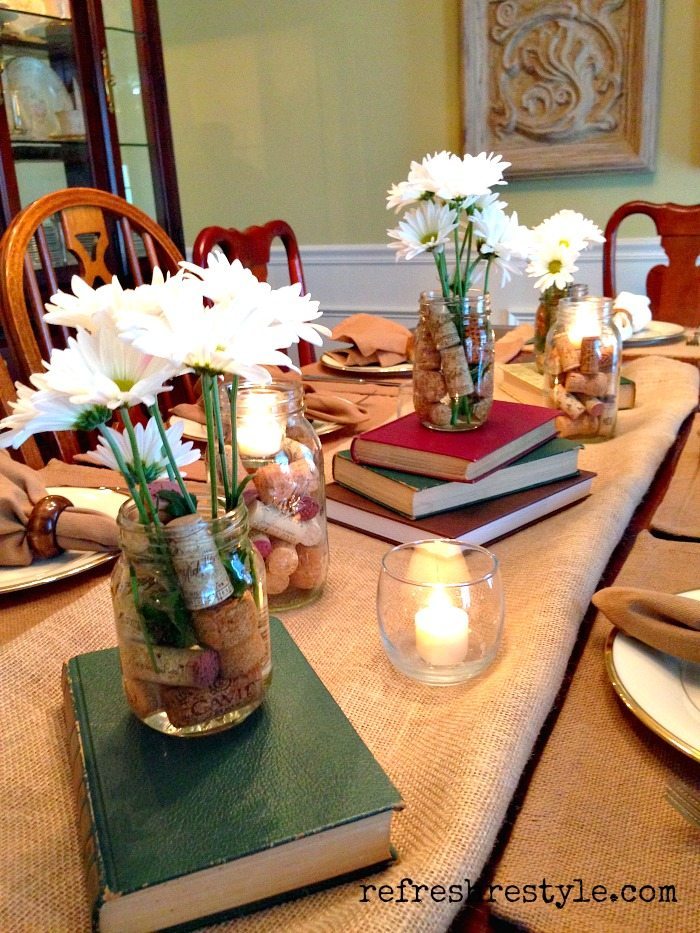 I can't remember who started it, but most of the time the hostess will theme the decor and refreshments based on the book. They go above and beyond the light refreshment suggestion.  Tonight Lisa used our group name Read Between the Wines as inspiration!  Corks and books placed on top of burlap, and stuffed in mason jars, make for a fun and fitting tablescape!
Our moderator keeps us engaged with questions and prompts and we never always get off subject.  I love hearing everyone's perspective, whether they loved it or hated it and whether or not they could relate with any of the characters.
We solve don't solve world problems or family crisis but we share our hearts and our lives and for one night a month we connect with our neighbors/friends and discuss a book, drink some wine and laugh until our bellies hurt.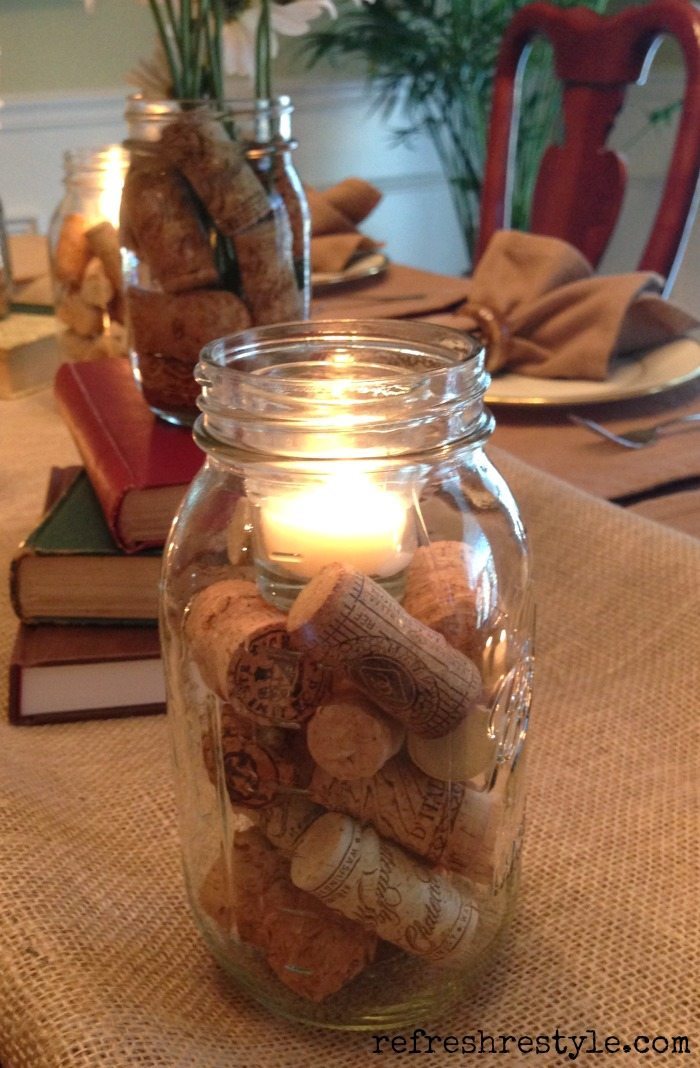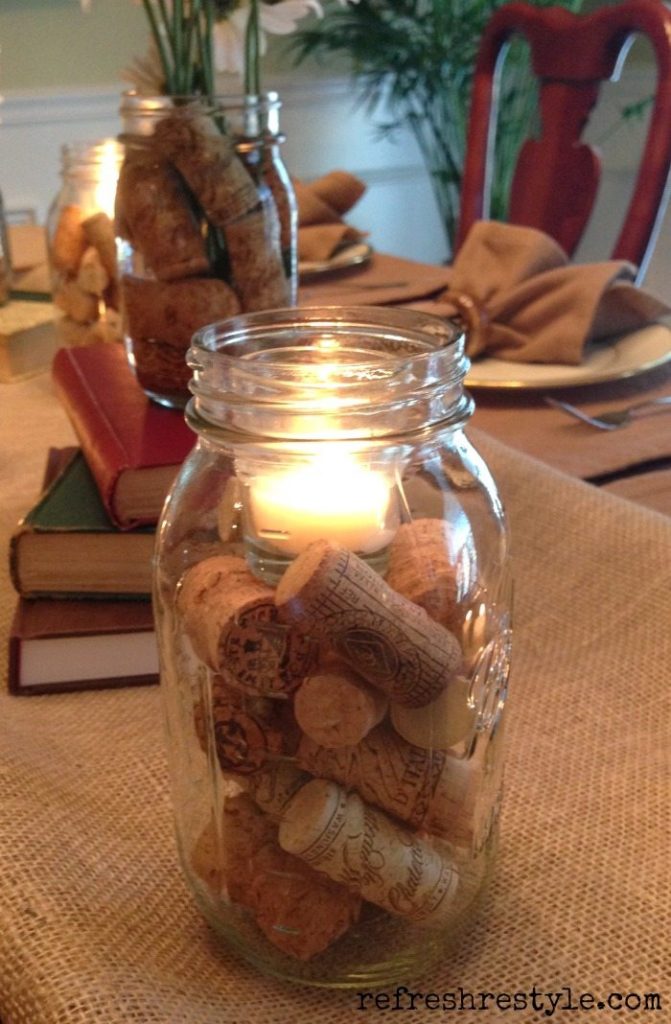 Start a book club!
I only have one regret and it is that I haven't taken photos at each meeting to share with you!
Sharing: Inspire Me Monday